Szechuan-Style Green Beans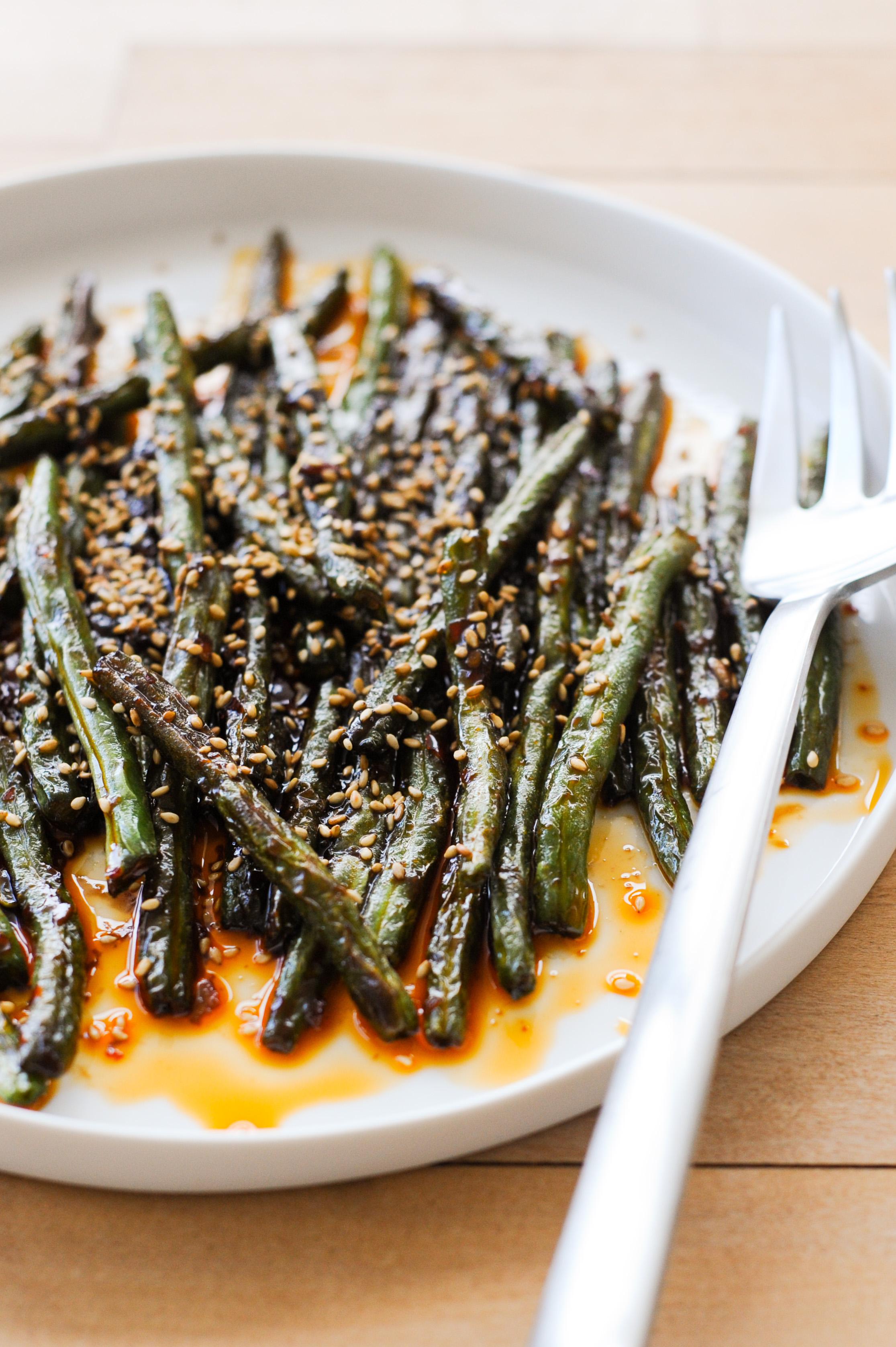 Kosher salt
1 tablespoon sambal oelek
1 tablespoon tamari or soy sauce
2 teaspoons minced ginger or ginger juice
1 teaspoon toasted sesame oil
1 teaspoon maple syrup
1/2 pound green beans, ends trimmed
3 tablespoons high-smoke-point oil, such as rice bran or peanut
Toasted sesame seeds, for garnish
Bring a large pot of salted water to a boil.
In a small bowl, whisk together the sambal oelek, tamari, ginger, sesame oil, and maple syrup.
Add the green beans to the boiling water and cook for 2-3 minutes, or until bright green. Drain well and spread out on a clean kitchen towel to dry.
Once the green beans are dry, heat the high-smoke-point oil in a large skillet until shimmering but not yet smoking. Add the green beans and cook, turning occasionally, until deeply blistered, 3-5 minutes. Turn off the heat and add the sauce, stirring to coat. Let sit for 2 minutes before serving.
Garnish with sesame seeds and eat hot.
If you have a very large skillet, this recipe can be doubled; do not triple it, as the green beans will crowd the skillet and cook unevenly.
Recipe by
A Modest Feast
at http://www.amodestfeast.com/2016/06/19/szechuan-style-green-beans/