Spicy Breakfast Tacos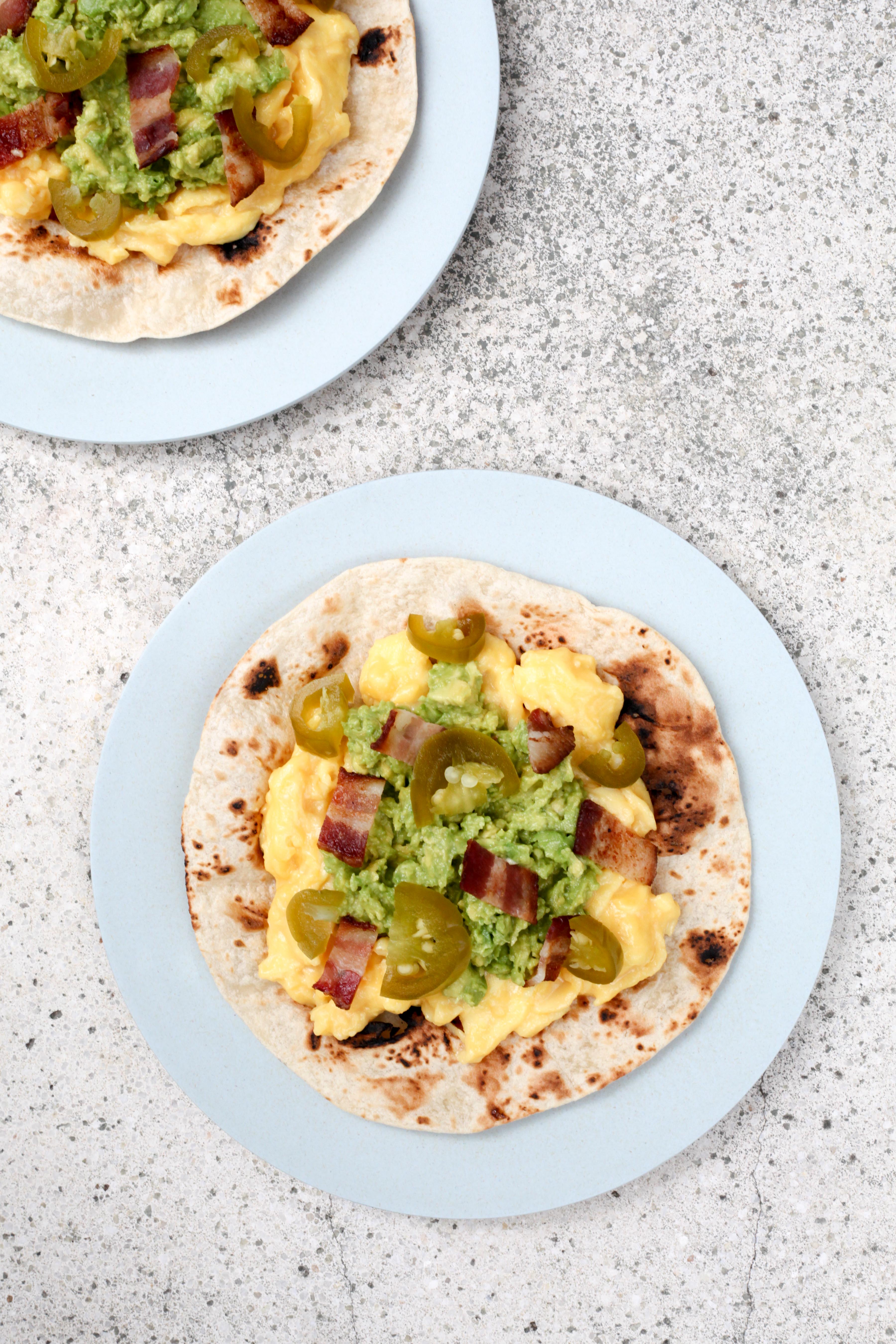 1 strip thick-cut bacon
1 avocado
Kosher salt
2 small flour tortillas
4 large eggs
1 tablespoon high-heat-tolerant oil, such as refined coconut or rice bran
Pickled jalapeño slices, cut in half, to taste
Hot sauce, to taste
Cook the bacon (I like to roast it in the oven on a wire-rack-lined sheet pan, but you do you). Drain on a paper-towel-lined plate and slice into 1/2-inch pieces.
If you have a gas stove, char the tortillas over a medium flame, using tongs to flip the tortillas.
In a small mixing bowl, beat together the eggs and a scant 1/4 teaspoon salt, until no streaks of yolk remain.
Pit, peel, and mash the avocado with a bit of kosher salt.
Heat the oil in a large non-stick skillet over medium-high heat. Add the eggs, and cook, stirring constantly until the eggs look almost, but not quite cooked through (they'll continue to cook from carryover heat), about 30 seconds.
Top the tortillas with the scrambled egg. Divide the mashed avocado between the two tacos. Top with bacon and pickled jalapeños. Serve immediately with hot sauce.