Honey Whole Wheat Cornbread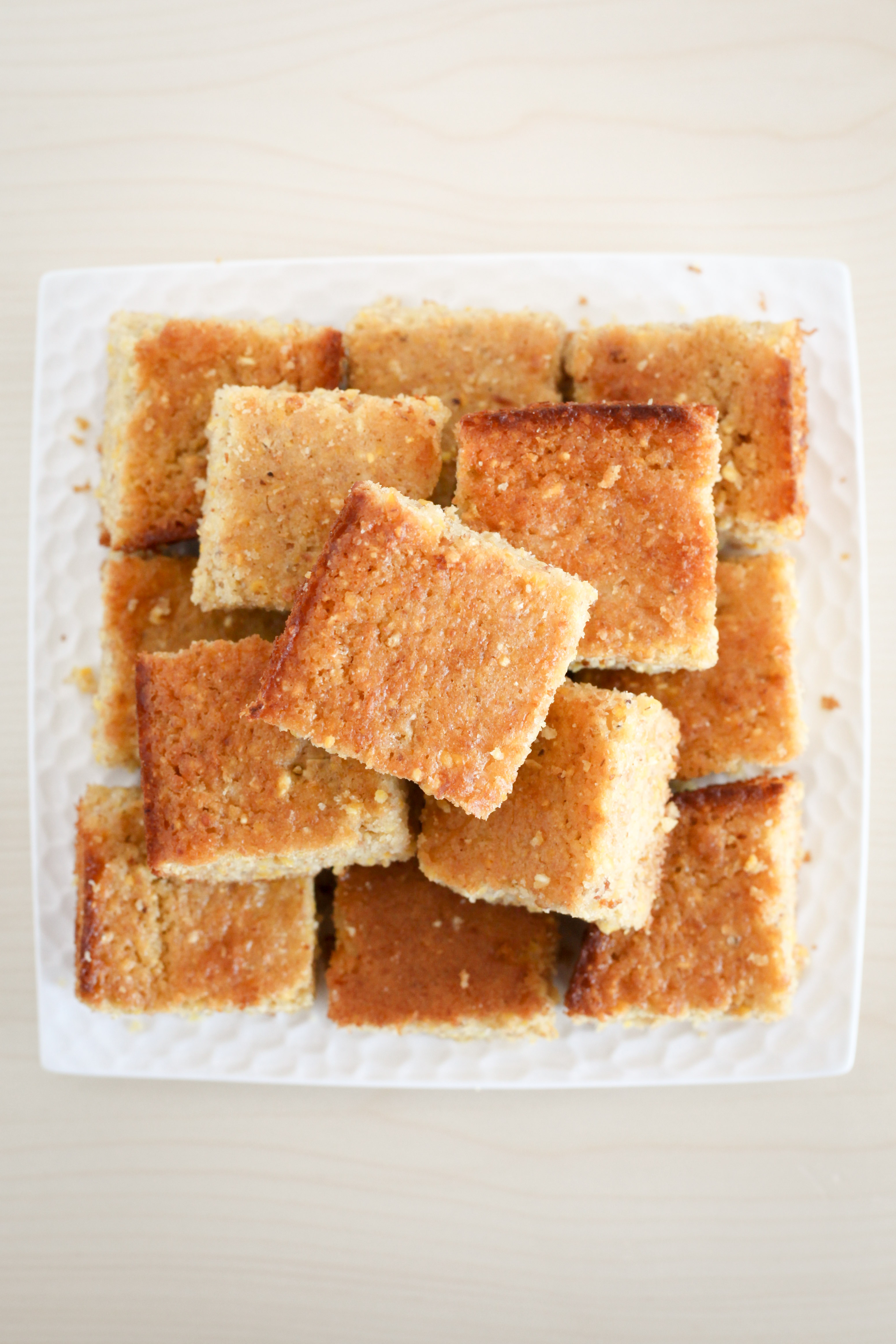 1 cup (5 ounces) yellow cornmeal
1/3 cup (1 5/8 ounces) whole wheat flour
1/3 cup (1 1/2 ounces) all-purpose flour
1 tablespoon baking powder
1 1/2 teaspoons kosher salt
1 cup sour cream
1/2 cup whole milk
1/2 cup honey
2 large eggs
1/4 teaspoon baking soda
8 tablespoons unsalted butter
Preheat the oven to 375°F.
In a large bowl, whisk together the cornmeal, flours, baking powder, and salt.
In a separate bowl, whisk together the sour cream, milk, honey, eggs, and baking soda until smooth.
Fold the wet ingredients into the dry ingredients until just combined.
Add the butter to an 8-inch square baking dish and melt in the oven. Swirl to coat the bottom and sides of the baking dish and then pour into the batter. Fold in the butter, then transfer the batter to the baking dish.
Bake until deep golden brown and a toothpick inserted into the center comes out clean, 30-35 minutes.
Cut into squares.
I used a coarsely-ground cornmeal here, but actually prefer a medium-grind (my grocery store only had coarse or finely ground cornmeal).
Recipe by
A Modest Feast
at http://www.amodestfeast.com/2016/11/21/honey-whole-wheat-cornbread/