Pear-Ginger Oatmeal With Chia Seeds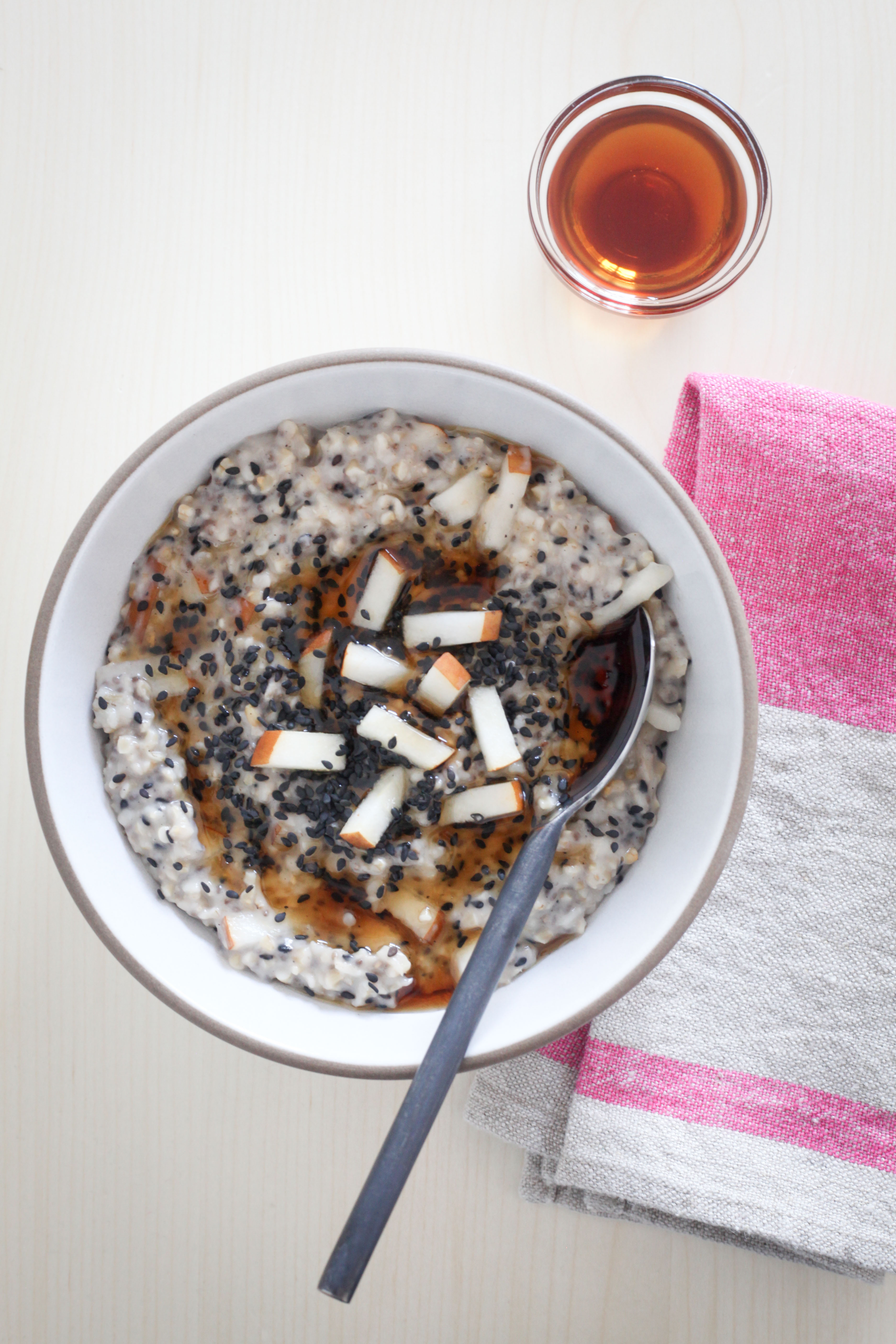 2 heaping tablespoons steel cut oats
2 heaping tablespoons rolled oats
1 scant tablespoon chia seeds
1/2 cup almond milk
3/4 cup water
2 teaspoons microplaned ginger or ginger juice
1/4 teaspoon freshly-ground cardamom
Kosher salt
1 ripe pear, cored and cut into matchsticks
1 tablespoon sesame seeds
Maple syrup, to taste
Add the oats, chia seeds, almond milk, water, ginger, and cardamom to a small saucepan. Bring to a simmer, stirring frequently in the first couple minutes, then reduce the heat to the lowest setting, cover with a lid, and simmer for 15-20 minutes, or until thickened, and chewy but cooked through.
Add a generous pinch of salt, the pears, and sesame seeds, and stir.
Serve hot drizzled with maple syrup.
To make gluten-free, use gluten-free oats. Dairy milk or other non-dairy alternatives can be subbed for the almond milk (either way, be sure to use unsweetened).
Recipe by
A Modest Feast
at http://www.amodestfeast.com/2016/12/13/pear-ginger-oatmeal-chia-seeds/