Summer Squashes With Parmesan, Pine Nuts, and Basil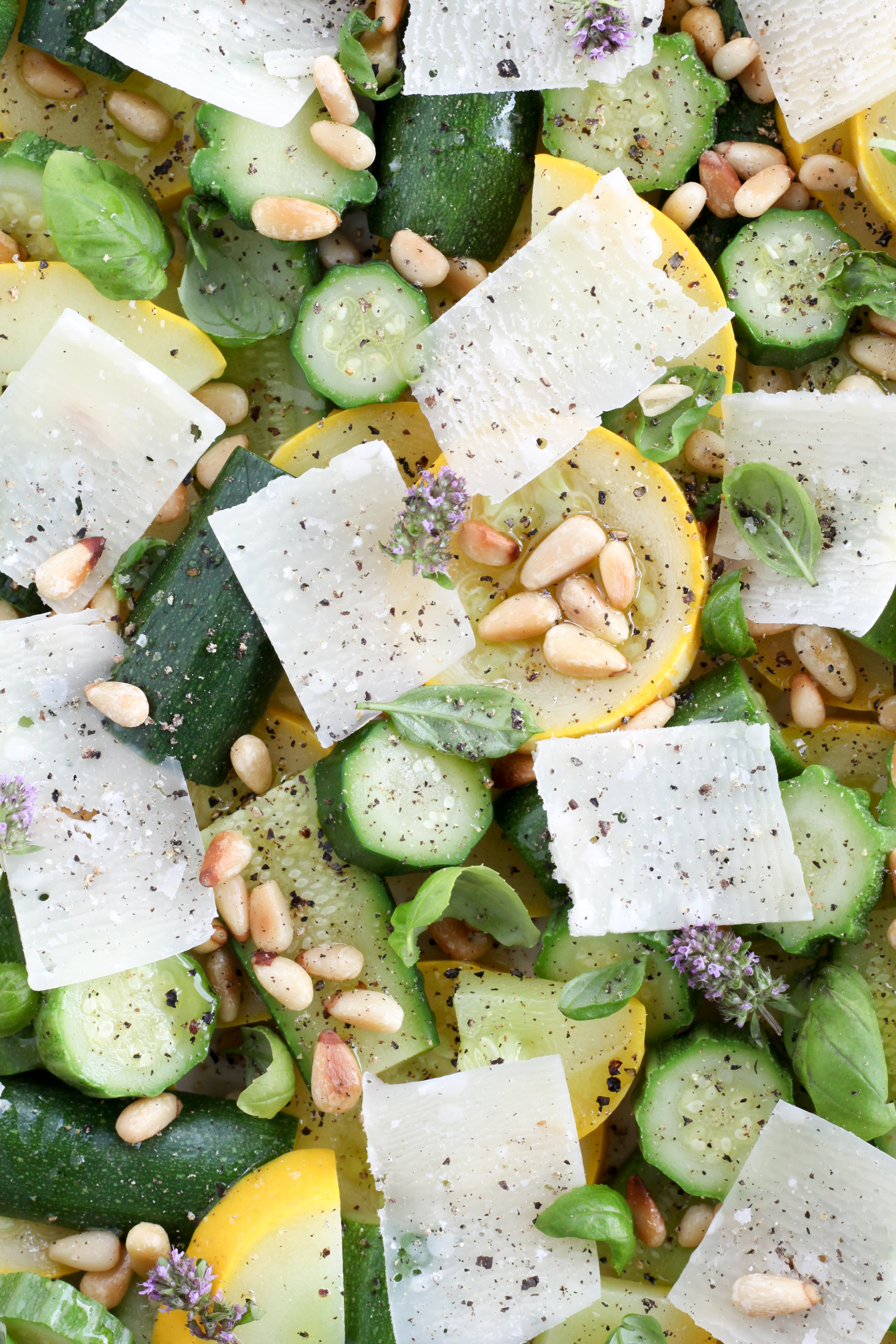 Author:
Adapted from In My Kitchen by Deborah Madison, copyright © 2017. Published by Ten Speed Press, an imprint of Penguin Random House LLC.
1 pound mixed summer squash
Extra-virgin olive oil
Flaky sea salt
Freshly ground pepper
Parmigiano-Reggiano, shaved
1⁄4 cup pine nuts, toasted in a dry skillet until golden
10 large basil leaves, torn into pieces
Herb blossoms, if available
Slice the squash into 1/4-to-1/2-inch thick pieces (the size matters less than the consistency), then steam them or simmer in salted water for a couple minutes, or until just tender.
When the squash is done cooking, arrange it on a platter. Drizzle olive oil over the squash and season with salt and pepper. Top with parmesan shavings, pine nuts, basil, and herb blossoms.
Depending on the size and shape of each type of summer squash used, you may want to cut the squash into rounds, half-moons, or planks; just be sure that all pieces are roughly the same thickness for even cooking.
Recipe by
A Modest Feast
at http://www.amodestfeast.com/2017/09/22/summer-squash-parmesan-pine-nuts-basil/