Blood Orange Aperol Granita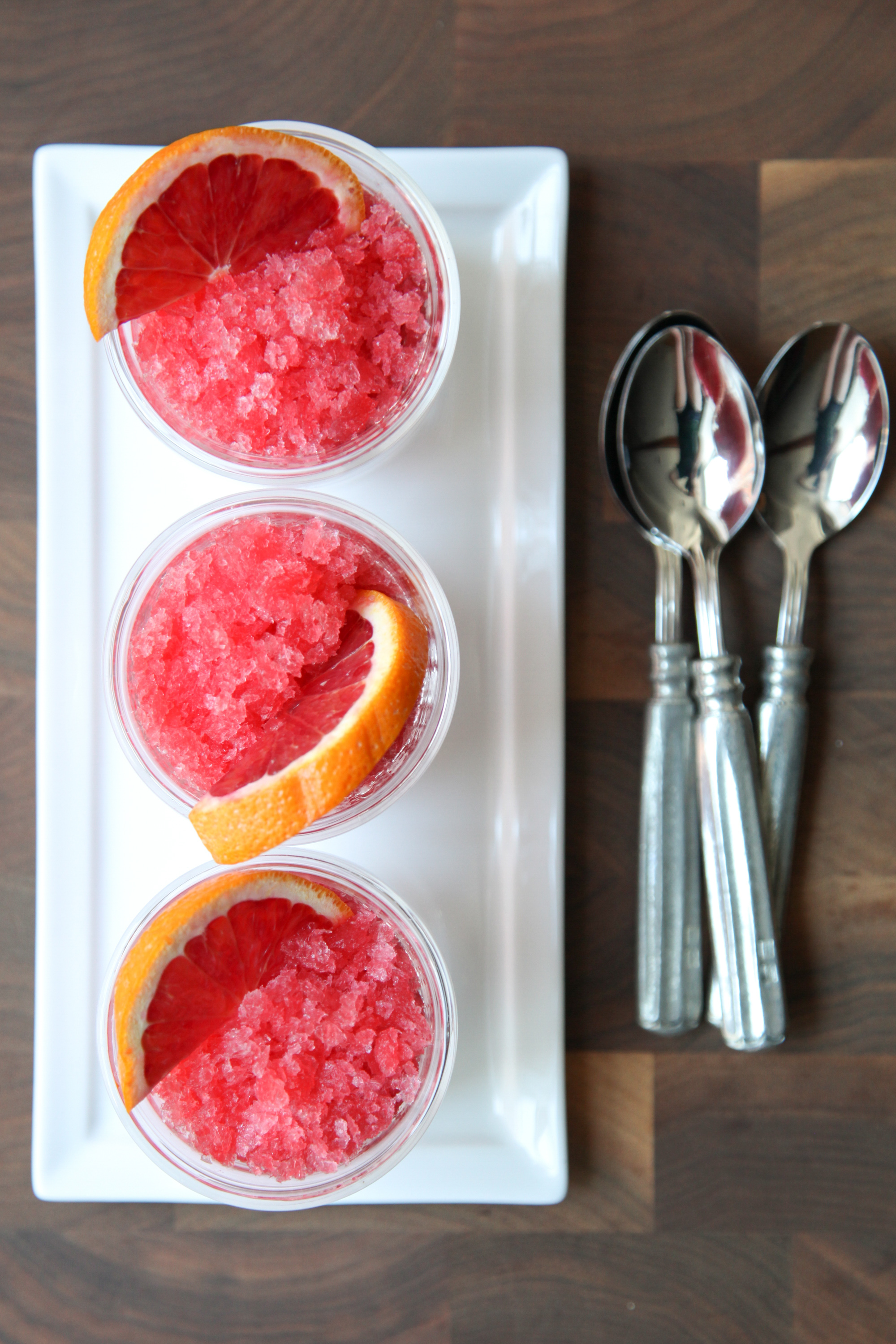 1 cup freshly-squeezed blood orange juice (from 4-5 oranges)
1/2 cup Aperol
1/2 teaspoon lemon juice
A pinch of salt
3 dashes of grapefruit bitters, optional
Mix together all of the ingredients in a measuring cup. Pour through a fine-mesh strainer into a 8-inch square pan or similar-sized container. Cover tightly with plastic wrap.
Stir with a fork, roughly every hour, to break up large ice crystals, until frozen, about 3 hours. (As it gets closer to freezing, the motion will be more scraping than stirring.)
Serve in small chilled bowls or glasses.
If you forget to stir the granita and it freezes solid, break the granita into big chunks and blitz in a food processor until fluffy.
Recipe by
A Modest Feast
at http://www.amodestfeast.com/2016/02/01/blood-orange-aperol-granita/