Perfectly-Crisp Pan-Roasted Chicken Thighs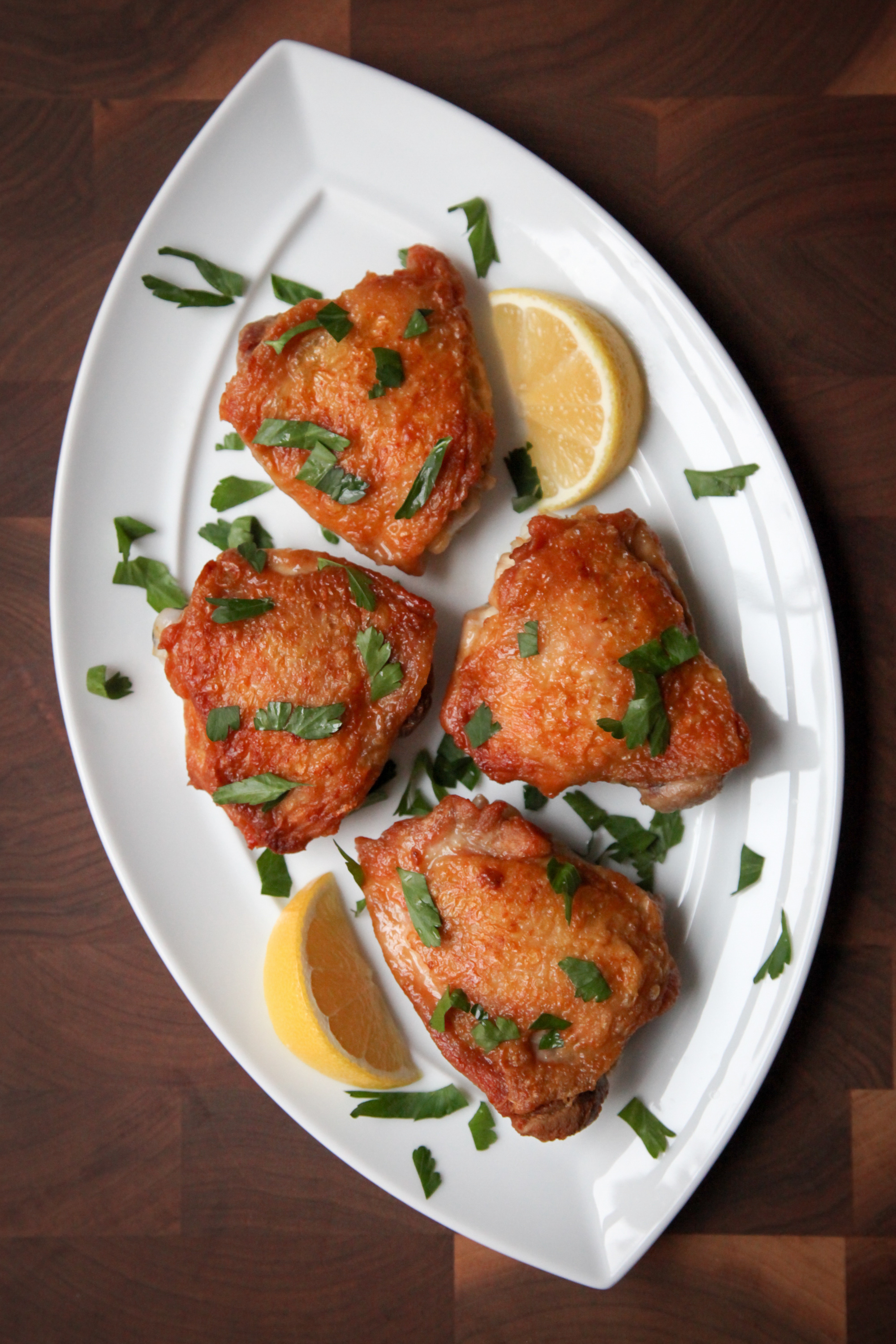 4 skin-on, bone-in chicken thighs (about 2 1/4 pounds)
Kosher salt, to taste
2 teaspoons high-smoke-point oil, such as rice bran or peanut
Lemon wedges and chopped parsley, for garnish, optional
Preheat oven to 475°F. Generously season chicken with salt on both sides.
Heat oil in a large oven-safe skillet (preferably stainless steel or cast iron) over high heat until hot and shimmering, but not smoking. Add the chicken thighs to the skillet, skin side down, and cook for 2 minutes. Reduce the heat to medium-high; continue cooking skin side down until the fat renders and the skin is golden brown. (As the chicken cooks, occasionally rearrange the thighs and rotate the skillet, so the skin browns evenly.)
Transfer the skillet to the oven and cook for 13 more minutes. Flip the chicken and cook until the skin is crisp and the meat is cooked through, about 5 minutes.
Transfer to a platter and rest for 5 minutes. Serve with lemon wedges and parsley, if desired.
Recipe by
A Modest Feast
at http://www.amodestfeast.com/2016/02/03/crisp-roast-chicken-thighs/