Thai Cucumber and Sausage Salad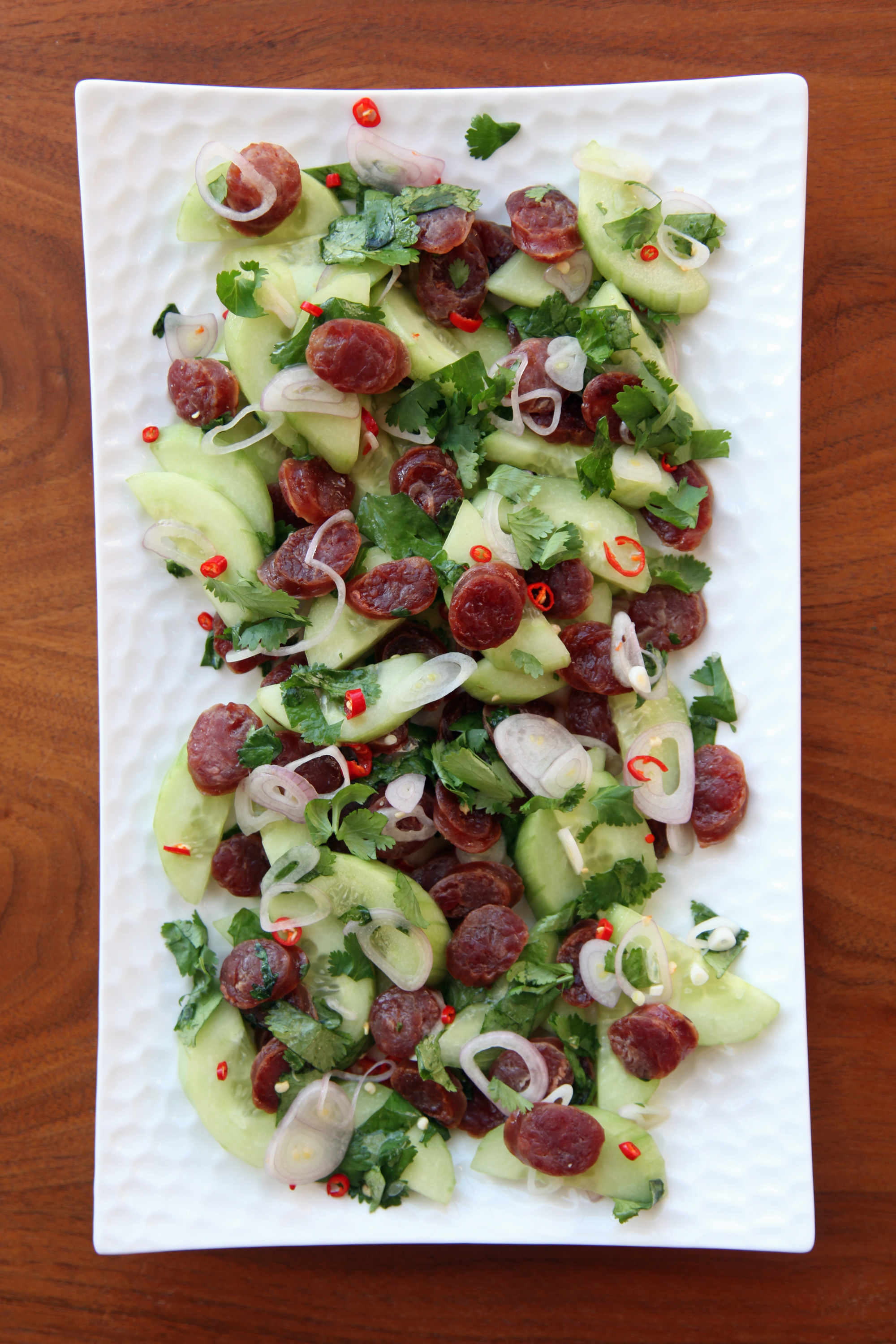 4 links dried Chinese sausage, sliced diagonally into 1/4-inch thick pieces
1 English cucumber, peeled and thinly sliced
2 shallots, thinly sliced
3-4 fresh bird's eye chillis, thinly sliced
1/2 cup loosely-packed cilantro leaves, roughly chopped
Lime juice, to taste
Fish sauce, to taste
Cook the sausage in a nonstick pan over medium heat until slightly crisp and caramelized on the edges.
In a large mixing bowl, toss together all of the ingredients except the lime juice and fish sauce. Season to taste with lime juice and fish sauce.
Serve immediately.
Chinese sausage (also known as lap cheong, lap chong, or lap xuong) is available at most Asian supermarkets. If you can't find Thai bird chilis, substitute 1-2 serrano chilis.
Recipe by
A Modest Feast
at http://www.amodestfeast.com/2016/02/10/thai-cucumber-and-sausage-salad/