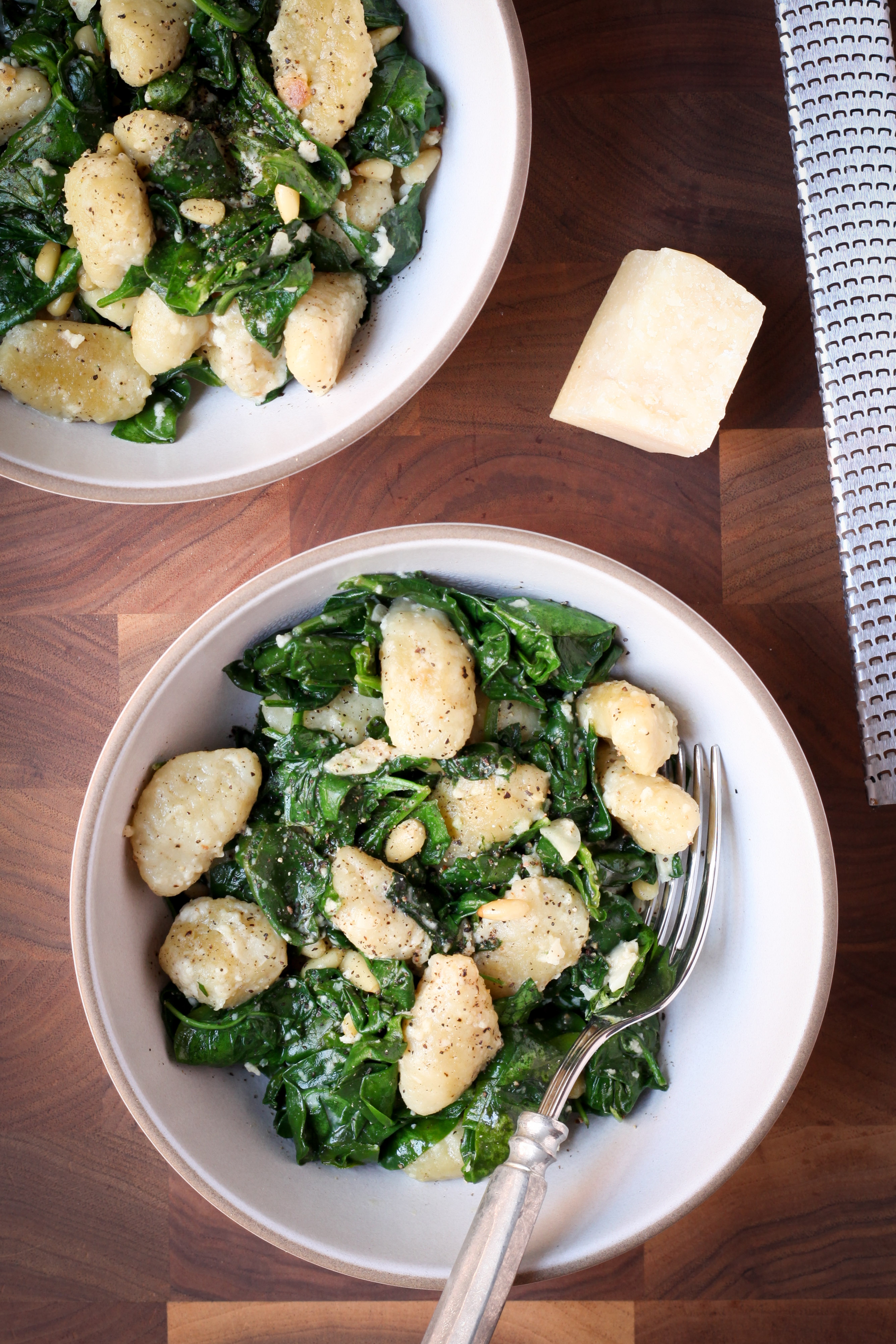 As some readers may know, this isn't my first food blog. Years back, before my time at POPSUGAR Food, I created my first blog, BowlLicking. While BowlLicking no longer exists, a handful of the recipes I shared there are still in my rotation and deserve a second go-around. This ridiculously-speedy gnocchi dish is one of them.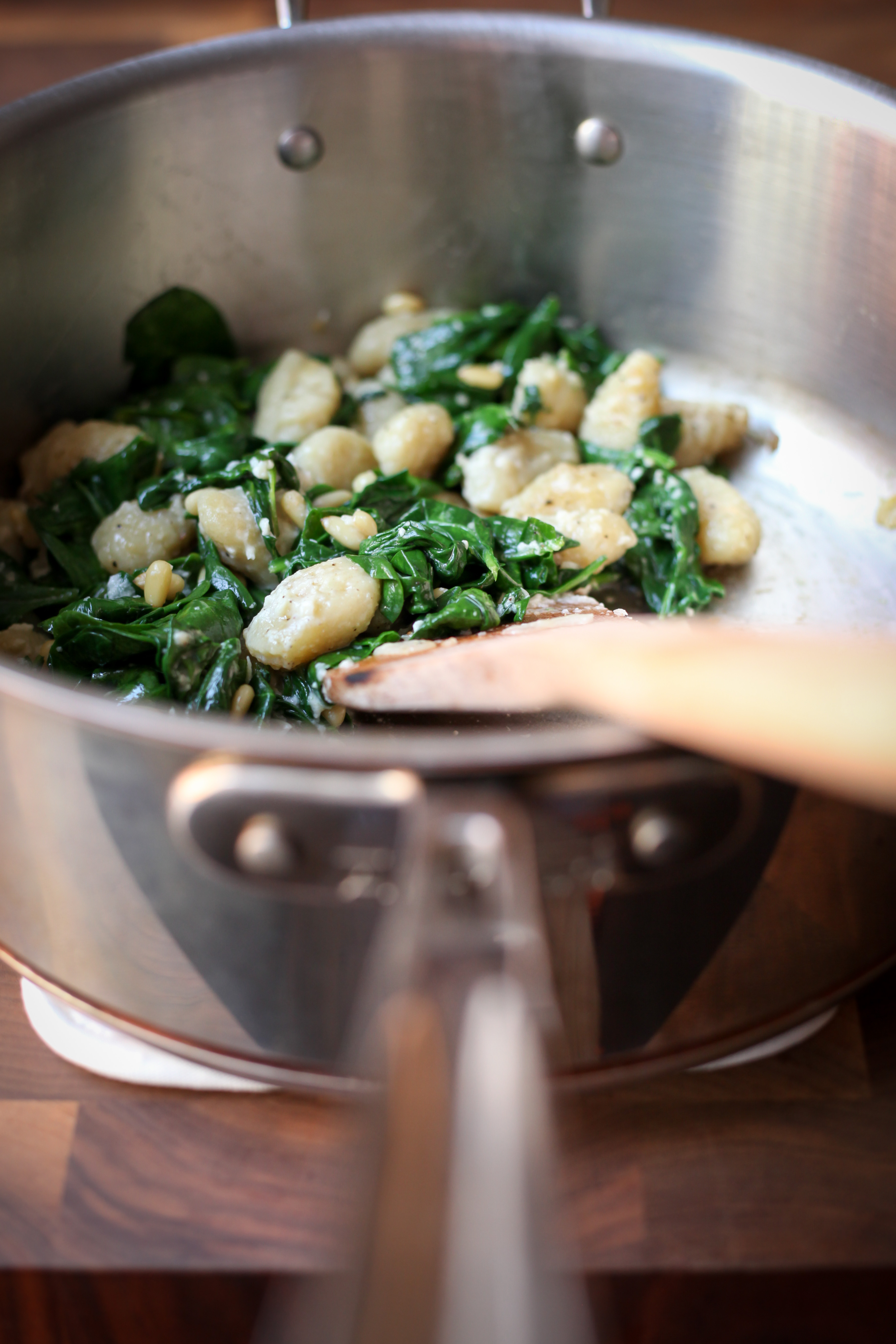 Adapted from Cooking Light, it dresses up gnocchi and wilted spinach with just enough butter, pine nuts, and parmesan to make the whole lot feel decadent but not over the top. The trick: instead of just adding a pat of butter and calling it a day, the butter is toasted to a nutty golden brown while the pine nuts, garlic, and gnocchi are cooked. These layers of flavor combine for a meal that tastes far fancier than a bowl of pasta with tomato sauce, but takes only minimally more effort.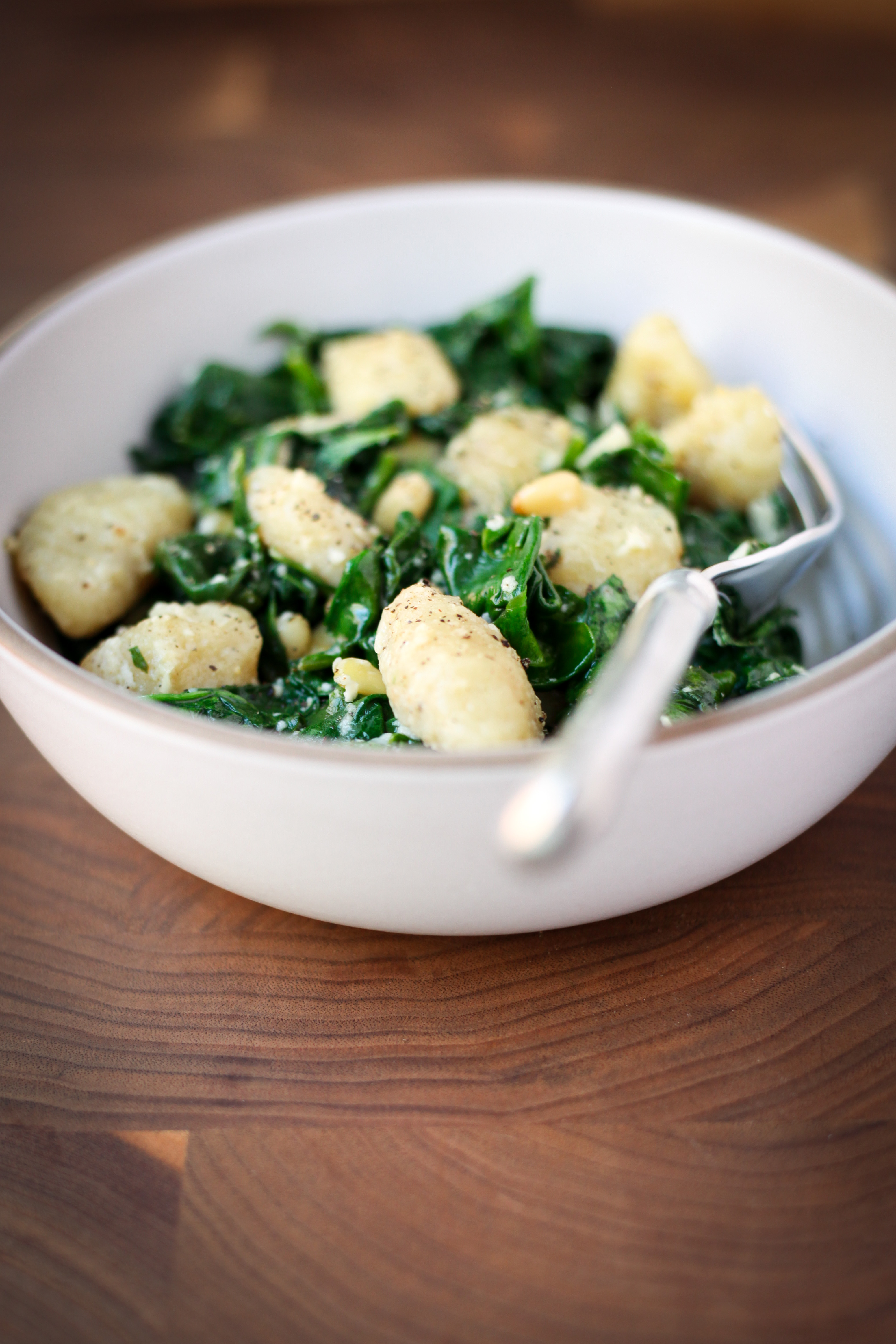 Do note that the recipe in it's original form is quite good, but because I try to pack as many vegetables into my diet as I can, I doubled the amount of spinach used. This makes for a dinner that works well as a standalone, no side salad or roasted veggies needed to round things out.

Brown Butter Gnocchi With Spinach
Ingredients
8 ounces fresh gnocchi
2 tablespoons unsalted butter
2 tablespoons pine nuts
2 garlic cloves, thinly sliced
1 (10-ounce) package baby spinach
1/2 teaspoon kosher salt
1/4 teaspoon freshly ground black pepper
1/4 cup (1 ounce) finely grated Parmesan cheese
Juice of 1/2 lemon
Instructions
Bring a large pot of salted water to a boil. Cook gnocchi according to the package's instructions, or until the gnocchi float.
Meanwhile, melt the butter in a large skillet. Once melted, add the pine nuts and cook, stirring occasionally, until the butter is foaming. Add the cooked gnocchi and garlic, and cook, stirring occasionally, until the butter has browned and the gnocchi, garlic, and pine nuts are lightly toasted. Add the spinach, and cook until just wilted. Season with salt, pepper, parmesan, and lemon juice.
Serve hot.
Notes
Most packages of gnocchi are 16 ounces; freeze the leftover, uncooked gnocchi. It can be cooked from frozen at a later date, it'll just take an extra minute or so. If your supermarket doesn't sell fresh gnocchi (it's typically sold alongside fresh pasta), vacuum-packed gnocchi works well here too.