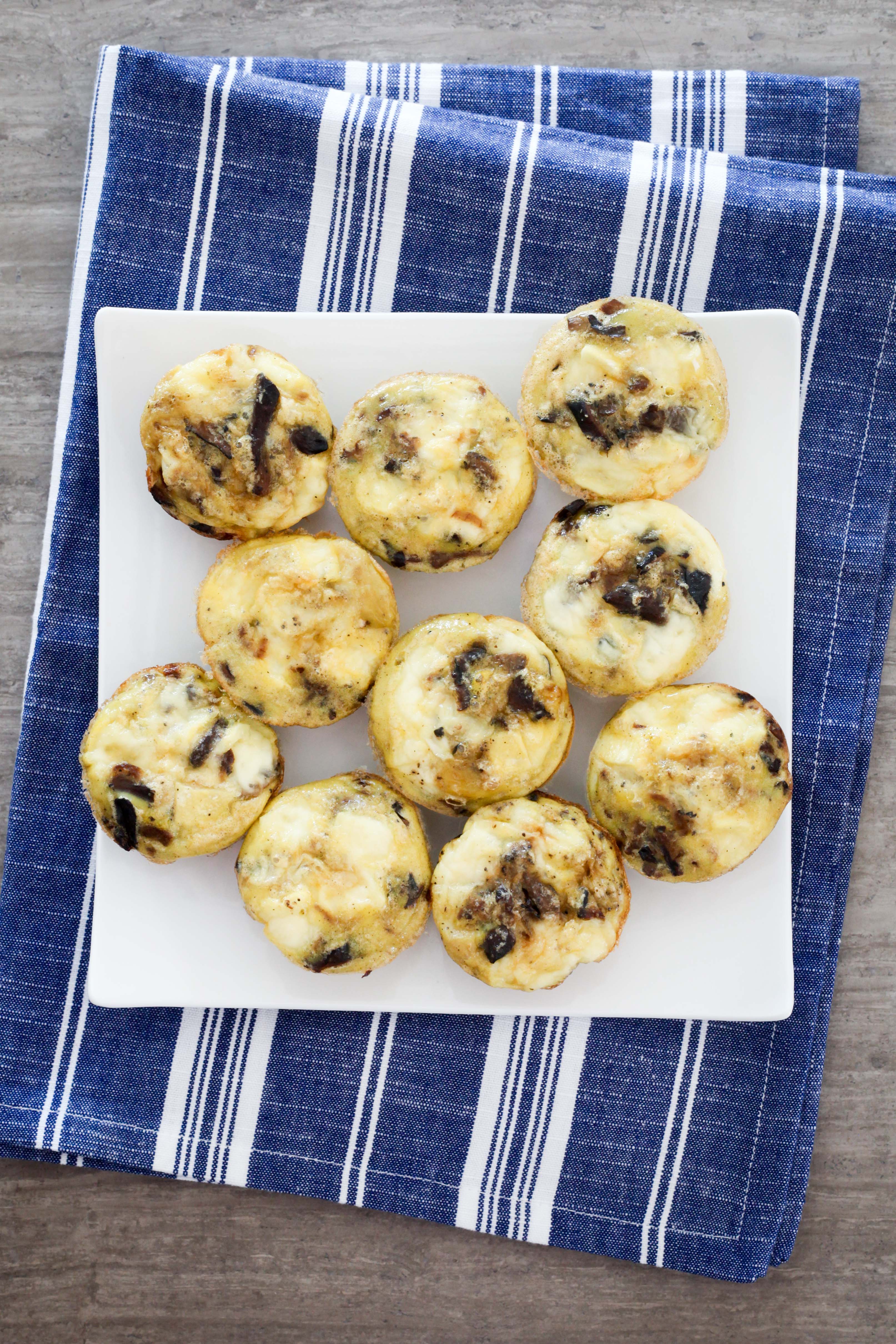 Here's an earth-shattering statement for you (not): weekday breakfasts are hard to get right. Finding something that is at once convenient, satiating, reasonably healthy, and tasty is no short order, especially when it comes to savory starts. One winner I keep coming back to is the frittata, and its diminutive, Pinterest-friendly iteration, the egg muffin.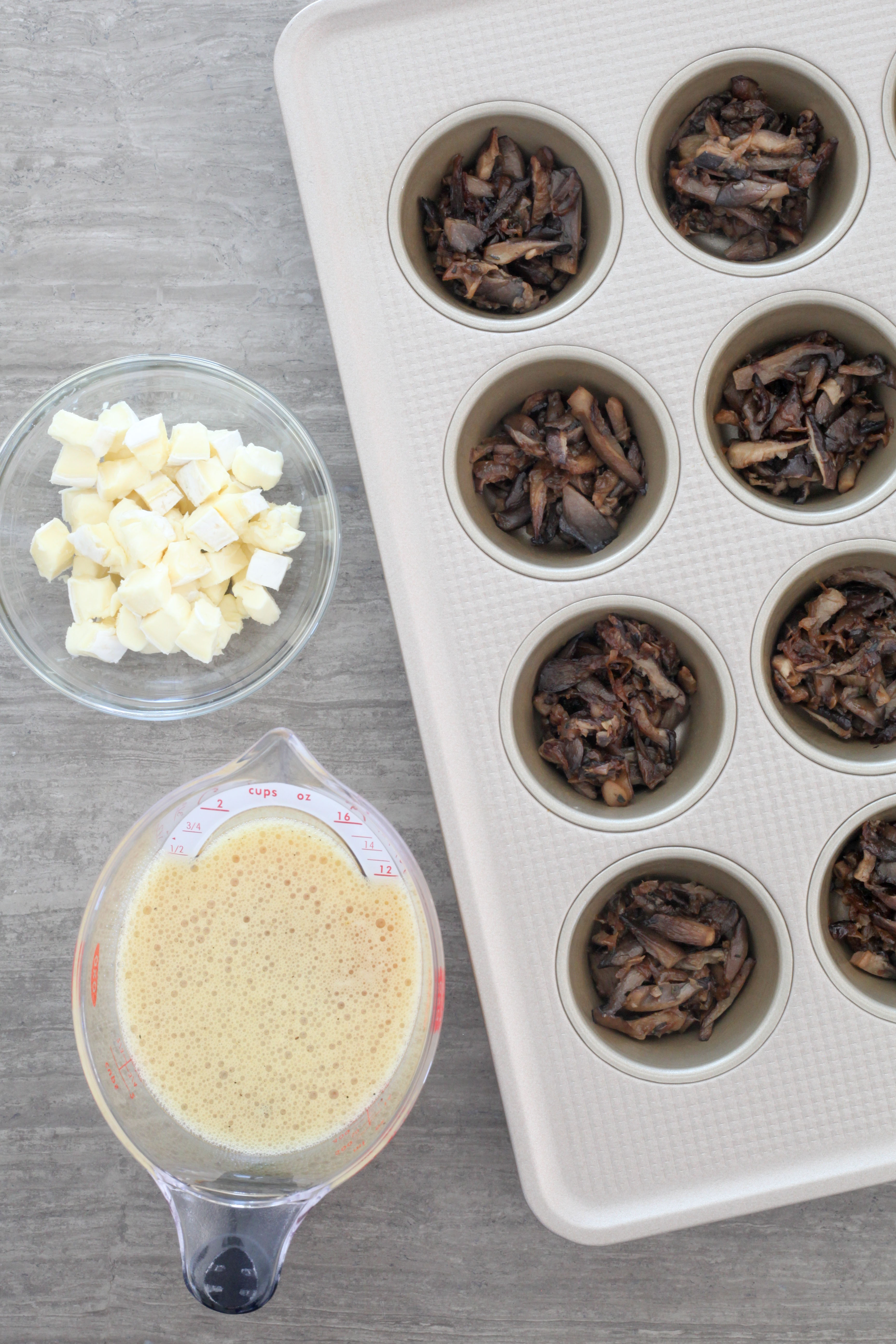 Frittatas are protein-rich, highly-adaptable — try swapping in your favorite vegetables, cheeses, cooked sausage or bacon, or diced ham — and can be made ahead of time, making them a particularly solid option for weekdays. Egg muffins in particular are easy to grab and go, if that's your thing; plus, they're cute.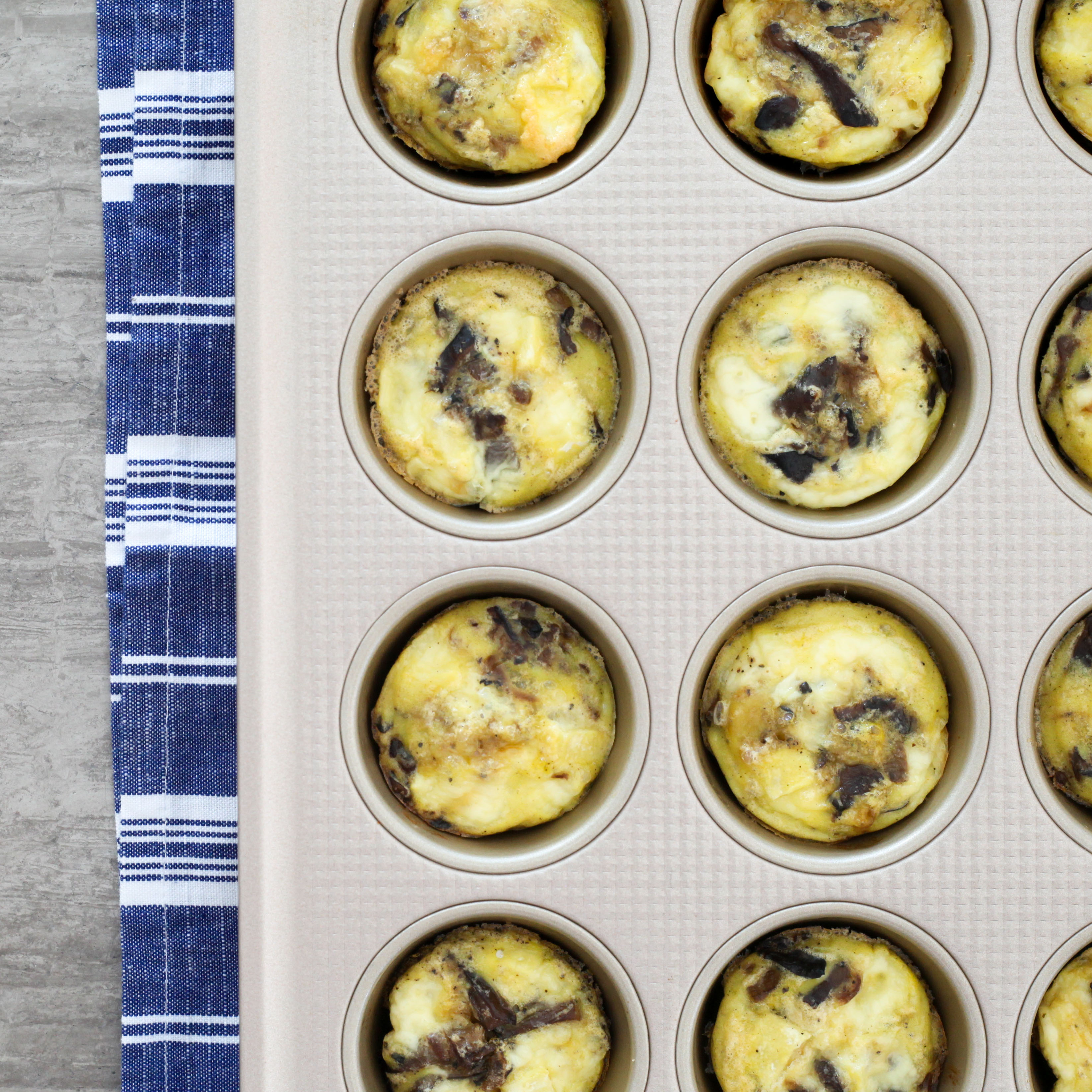 As I mentioned, the sky is pretty much the limit when it comes to what can go into a frittata — if it'd be good in a scramble or omelet, chances are, it'd work well here. If you'd like some inspiration, start with this umami-bomb iteration, which combines deeply-caramelized onions, mushrooms, and brie for an earthy flavor that builds upon itself. To amp up the mushroom flavor even further, swap truffle brie or Cyprus Grove's Truffle Tremor — a truffled bloomy-rind goat cheese — for the brie. For something a bit lighter, sub chevre or use a bit less cheese. Riff away!
Brie, Mushroom, and Caramelized Onion Egg Muffins
Yield:
12 egg muffins; 6 servings
Ingredients
1 tablespoon plus 1 teaspoon extra-virgin olive oil, divided, plus more for greasing the muffin tin
2 medium yellow onions, thinly sliced into half-moons
Kosher salt
1 pound mushrooms, thinly sliced
1 1/2 teaspoons minced thyme
4 ounces brie, diced
8 large eggs
1/2 teaspoon freshly-ground black pepper
Instructions
Preheat the oven to 375°F. Grease a 12-cup standard muffin tin with olive oil.
In a large skillet, heat 1 teaspoon olive oil over medium-high until just shimmering. Add the onions and 1/2 teaspoon salt, stirring to evenly coat the onions with oil. Cook, stirring occasionally, until the onions are golden brown and slumped — nearly but not quite caramelized — about 30-40 minutes. Add 1 tablespoon olive oil, the mushrooms, and 1/2 teaspoon salt, and cook, stirring occasionally, until the mushrooms are golden brown, 5-10 minutes. Add the thyme, and cook until fragrant. Adjust to taste with salt.
Divide the mushrooms and onions evenly between the prepped muffin tins. Divide the brie between the muffin tins.
Whisk together the eggs, pepper, and a scant 3/4 teaspoon salt in a measuring cup, until no streaks of yolk remain. Carefully pour the egg mixture into the muffin tin wells, filling each well about 3/4 full.
Bake for 18-22 minutes, rotating halfway through, or until puffy, cooked through, and golden on top.
Cool for 2-3 minutes, then remove from the muffin tin (run a butter knife around the muffin if it's stubborn). Serve hot or at room temperature.
Notes
Use whatever combination of mushrooms strikes your fancy (I used a mix of shiitake and oyster). If you have
already-caramelized onions
, substitute a heaping 1/2 cup. Once cooled, store the muffins in an airtight container; they can be refrigerated for up to a week, or frozen for up to a month. To reheat, warm through in a 350°F oven or toaster oven — it'll take a few minutes — (if frozen, thaw overnight in the fridge before reheating).