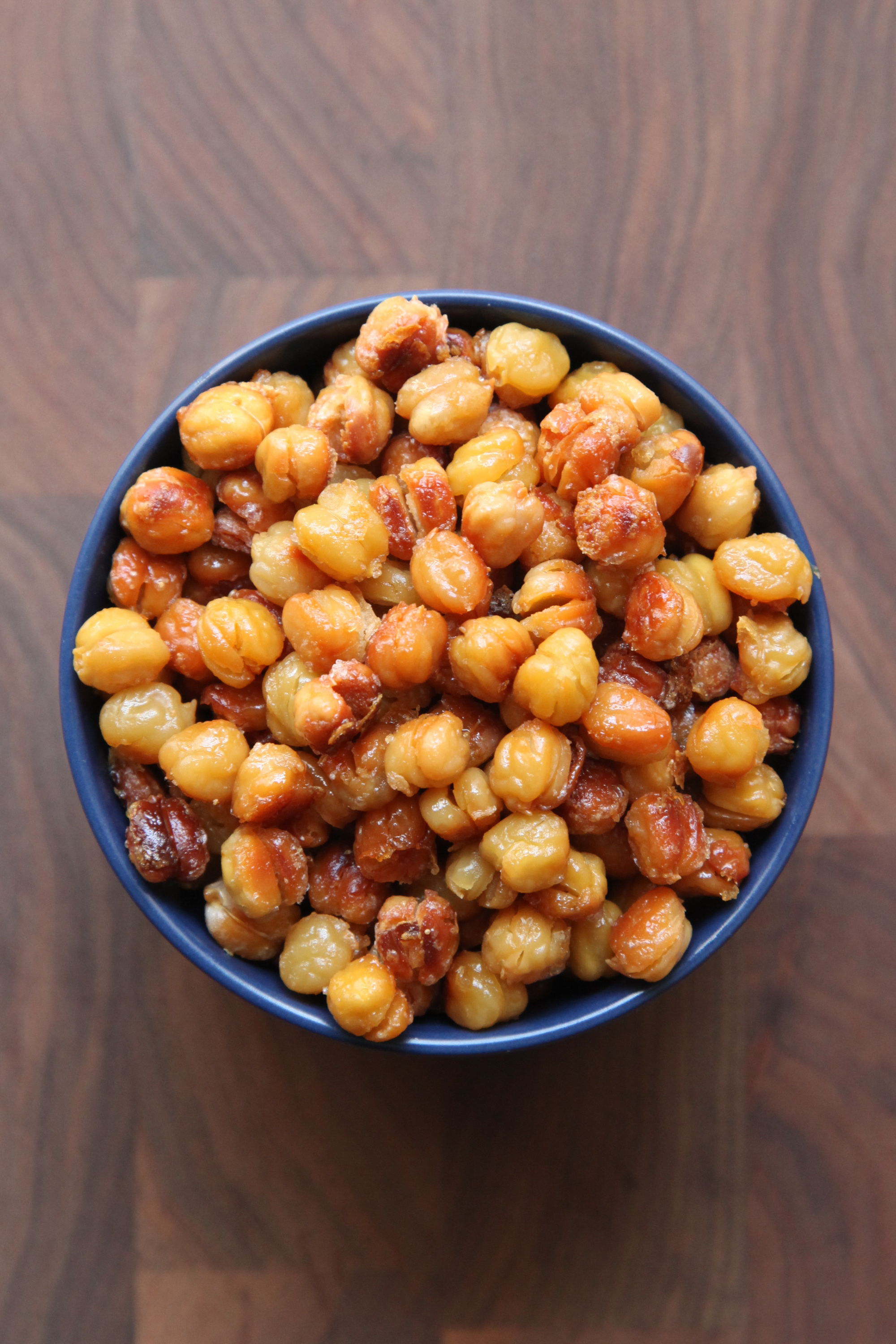 As one might guess after seeing the bottles of vinegar lined up on my counter, I'm very — bordering on ridiculously — fond of tart foods. So it's somewhat surprising that I didn't really understand the appeal of salt and vinegar potato chips until recently. But, it's safe to say that once I got it, I got it.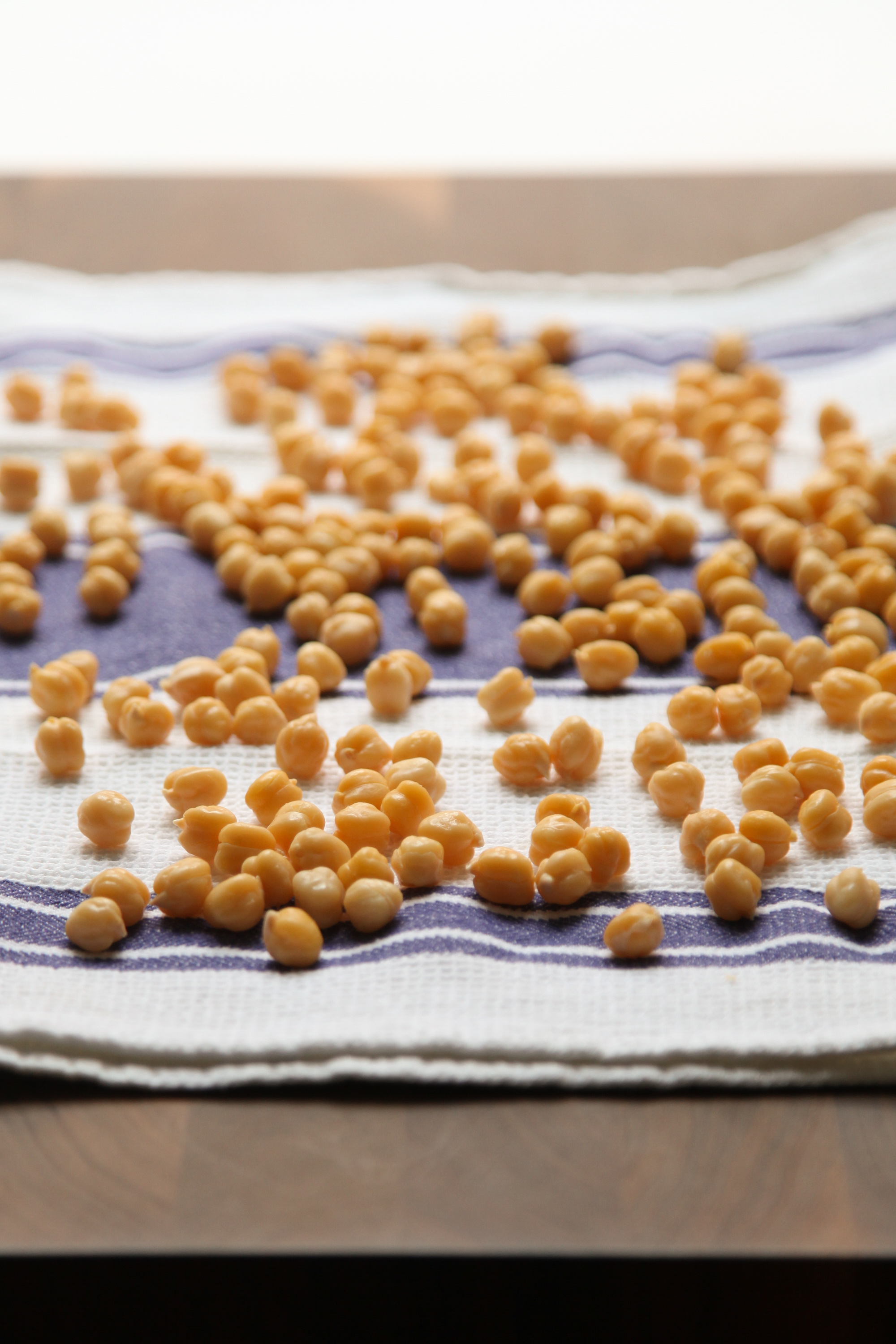 These tangy roasted chickpeas are a healthier, fiber-rich take on that classic flavor combination. A snack you can feel good about, they don't taste too virtuous and are great sprinkled on top of soups and salads (basically anything that could benefit from extra crunch and acidity).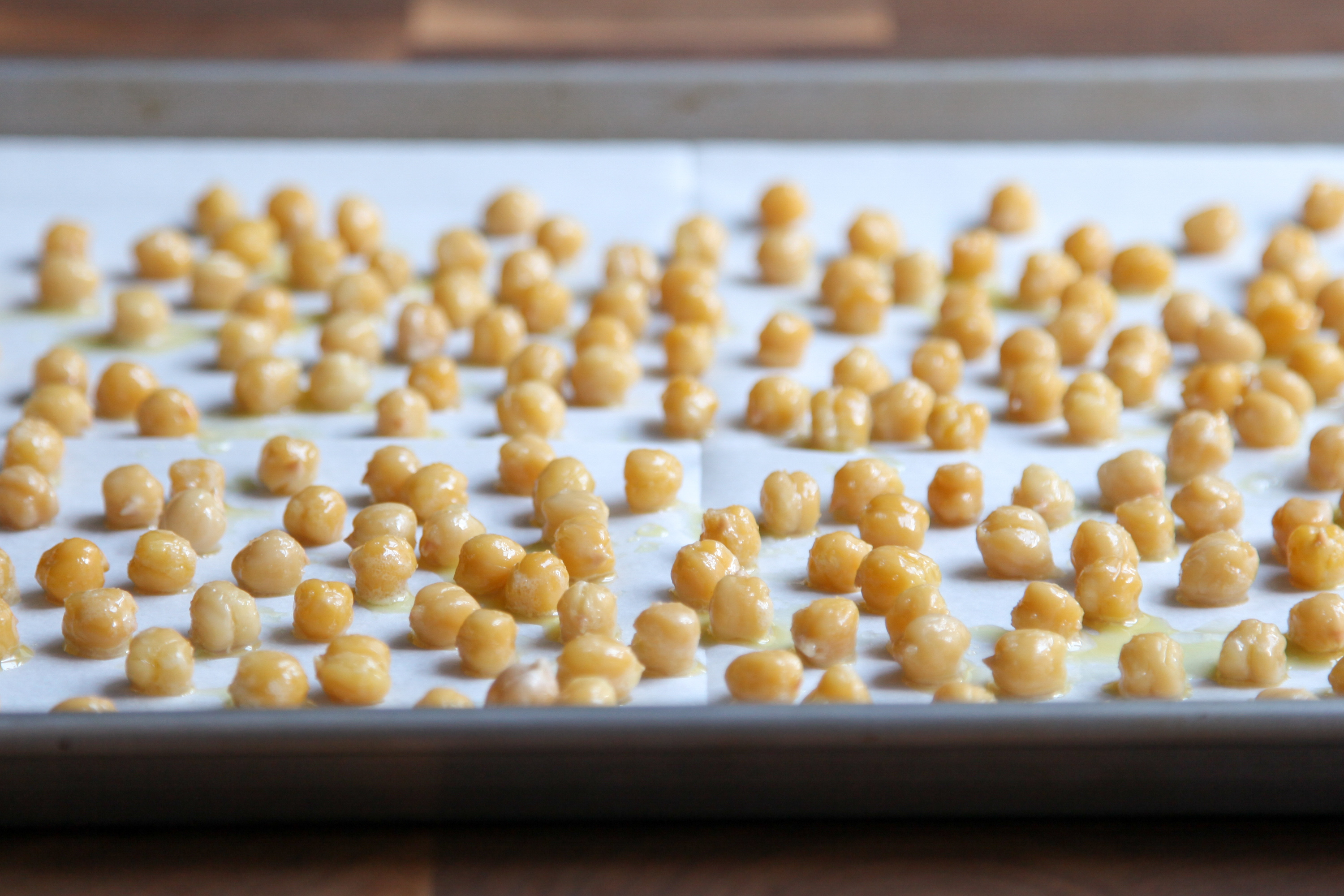 If you've yet to try roasted chickpeas, you're in for a treat. Nutty and crisp, roasted chickpeas are, like potato chips, a relatively-blank canvas that's ready to be dressed up by spices and seasonings. Start with this recipe, or toss them with cumin and za'atar for a Mediterranean-inspired nibble. Or, if you'd prefer to go the storebought route, Biena's Cinnamon Crunch and Saffron Road's Bombay Spice are both very good.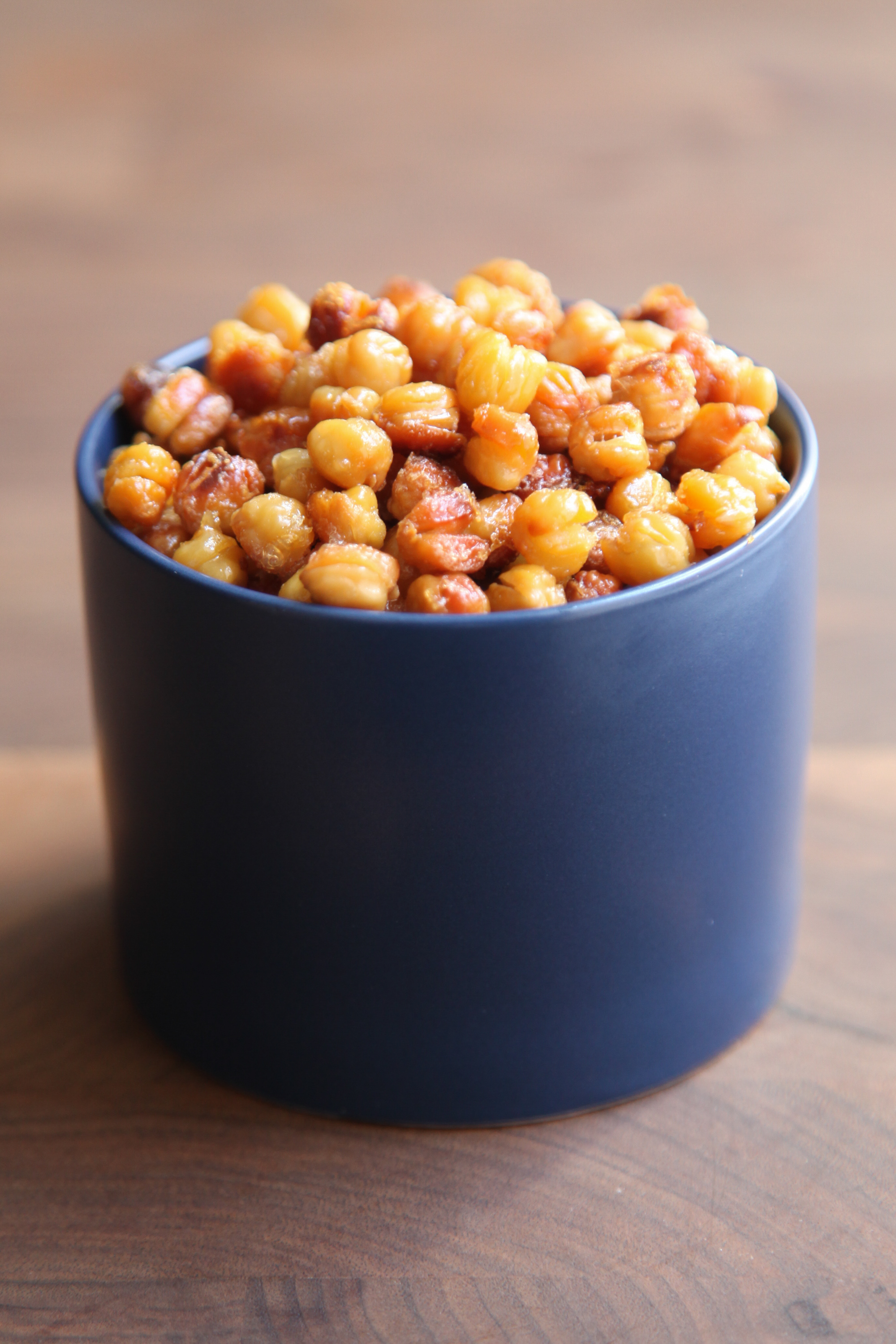 Salt and Vinegar Roasted Chickpeas
Yield:
1 1/2 cups roasted chickpeas
Ingredients
1 1/2 cups cooked chickpeas (or 1 15-ounce can), rinsed, and thoroughly dried
1 tablespoon extra-virgin olive oil
1 1/2 tablespoons vinegar powder
Scant 1 teaspoon kosher salt
1 teaspoon granulated sugar
Instructions
Preheat oven to 350°F. Line a half-sheet pan with parchment paper.
Spread the chickpeas out on a clean dish towel and pat dry.
Toss together the chickpeas and remaining ingredients in a small mixing bowl.
Roast for 35-45 minutes, rotating the pan halfway through. After the 25 minute mark, check for doneness every 5 minutes, removing any of the super brown chickpeas off the pan (some will cook quicker than others). The chickpeas are done when crunchy.
Notes
If you don't like the texture of chickpeas' papery skins, peel them by gently rubbing their skins off with your fingertips. Make certain that the chickpeas are thoroughly dried before tossing with the olive oil and seasonings; after rinsing spread them out on a dishtowel or paper towels, and let sit until dry.