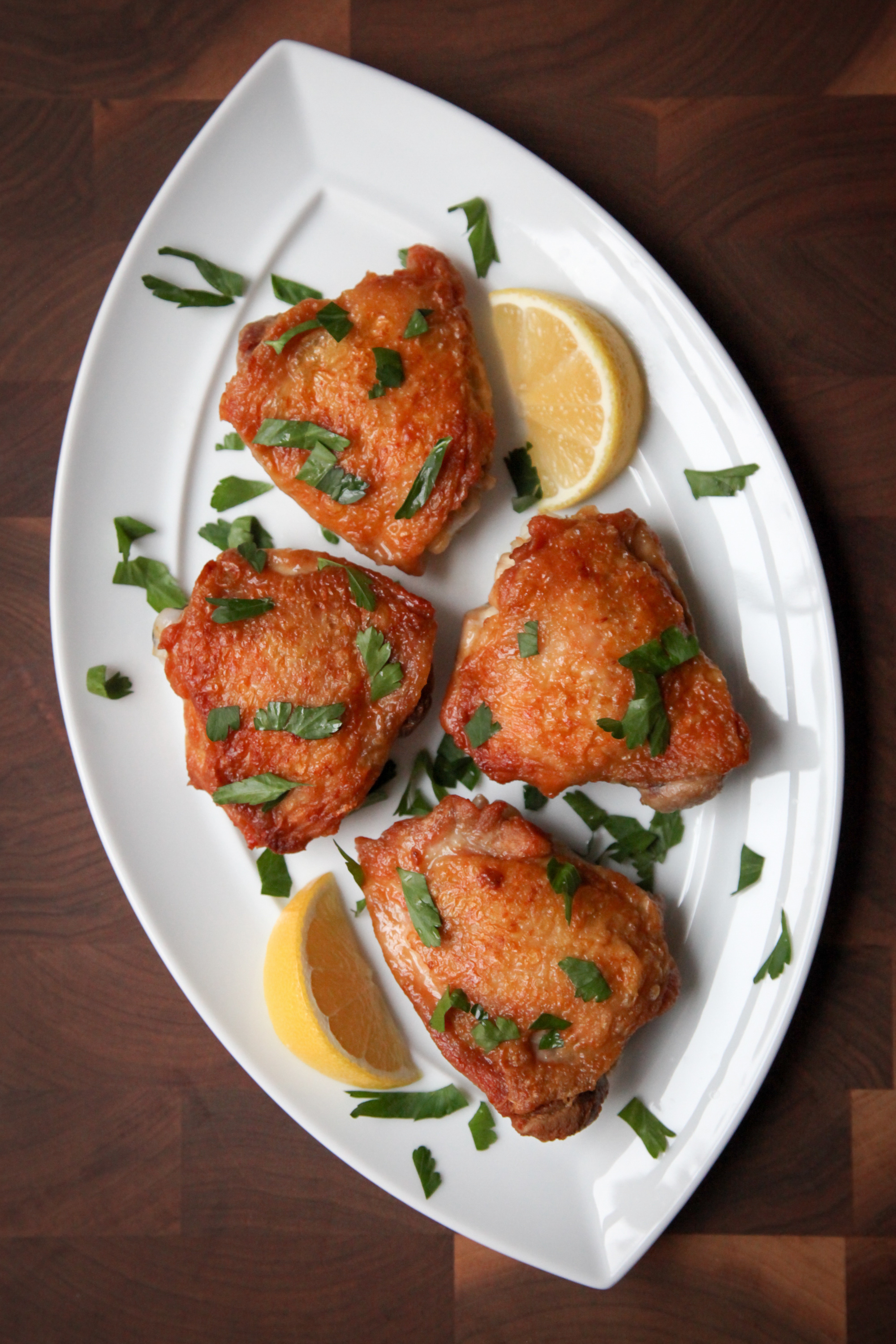 Typically, I'm very skeptical of things dubbed "best" or "perfect". My perfect is not necessarily your perfect, and worse, these terms are so often overused by lazy writers looking to grab attention that it's hard to trust that it's not overblown. So when I saw that Bon Appetít was claiming a recipe with such a simple ingredient list (chicken thighs, salt, and oil) was superlative, I was both intrigued and doubtful that it could live up to these lofty claims. Well, as you may have surmised, I was wrong. Since I first tried out this technique for cooking chicken thighs, I have rarely strayed from it, as it is a pretty much foolproof.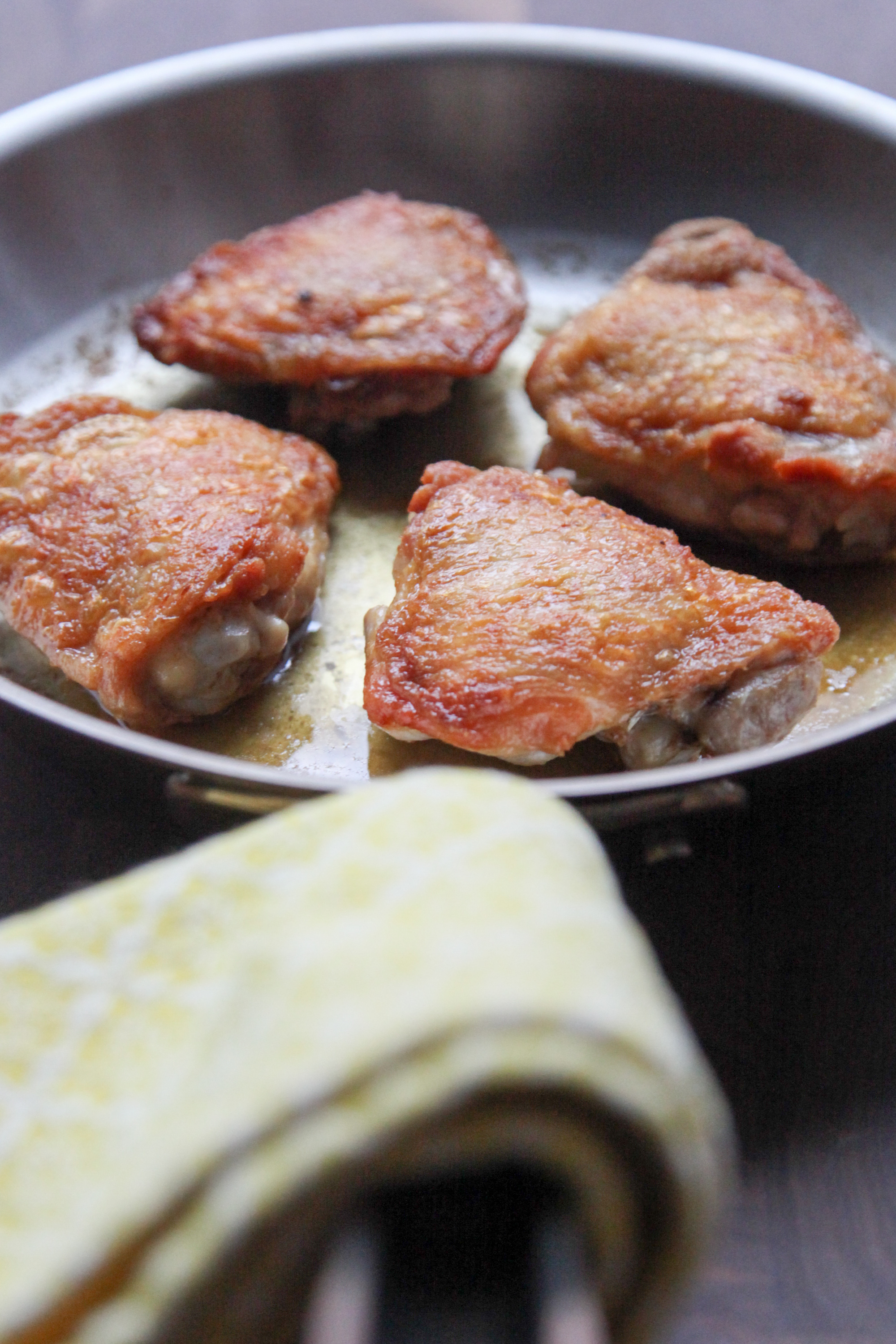 Provided you follow the precise instructions to a T, the results are, well, perfect. With just the right application of heat, much of the fat renders, yielding shatteringly-crisp golden-brown skin and juicy meat. And because it's such a simple recipe — the lemon wedges and parsley are very much optional, though nice — it is also extremely versatile and can be paired with all manner of sides and sauces. The essence of chicken, it plays just as well with a nutty kale salad as it does with duck fat smashed potatoes.
Related Recipes:
One-Pan Roast Chicken With Carrots and Potatoes
Turmeric Braised Chicken Thighs With Beets and Leeks
Perfectly-Crisp Pan-Roasted Chicken Thighs
Ingredients
4 skin-on, bone-in chicken thighs (about 2 1/4 pounds)
Kosher salt, to taste
2 teaspoons high-smoke-point oil, such as rice bran or peanut
Lemon wedges and chopped parsley, for garnish, optional
Instructions
Preheat oven to 475°F. Generously season chicken with salt on both sides.
Heat oil in a large oven-safe skillet (preferably stainless steel or cast iron) over high heat until hot and shimmering, but not smoking. Add the chicken thighs to the skillet, skin side down, and cook for 2 minutes. Reduce the heat to medium-high; continue cooking skin side down until the fat renders and the skin is golden brown. (As the chicken cooks, occasionally rearrange the thighs and rotate the skillet, so the skin browns evenly.)
Transfer the skillet to the oven and cook for 13 more minutes. Flip the chicken and cook until the skin is crisp and the meat is cooked through, about 5 minutes.
Transfer to a platter and rest for 5 minutes. Serve with lemon wedges and parsley, if desired.