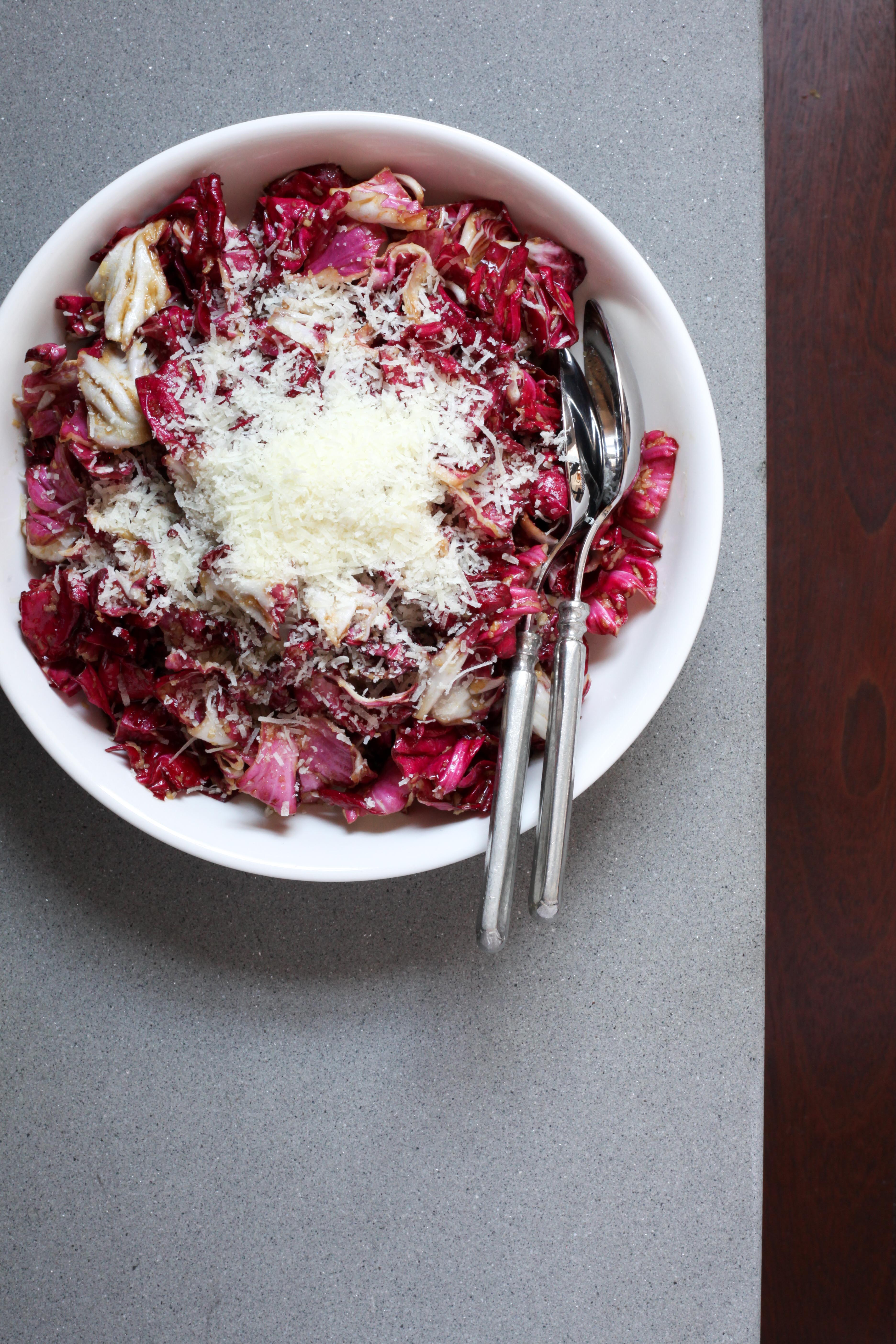 There's much to like about Food52, Amanda Hesser and Merrill Stubbs' blog, culinary community, and shop, but if I had to choose just one area to highlight, it would be the blog's aptly-titled Genius Recipes column, written by Kristen Miglore. Every week, Miglore highlights a recipe from a cookbook, restaurant, or other source that earns this title from both being ridiculously-tasty and clever in its preparation.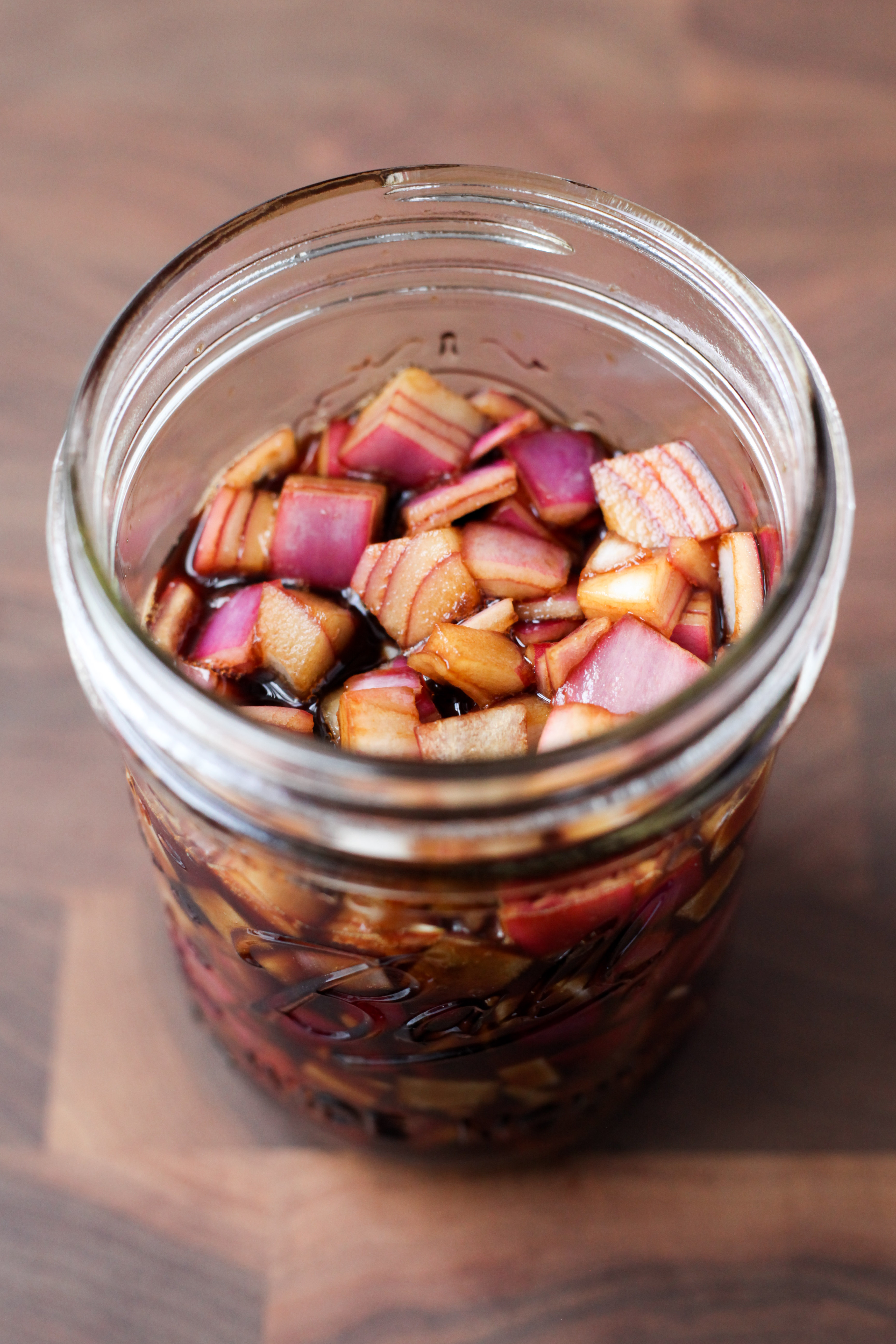 This ruby-red radicchio salad from Portland's Toro Bravo is just one of many of these genius recipes I've tried and loved. One I'd like to highlight here in part because it's not as flashy as some of the other recipes Miglore has written about; a sleeper hit, if you will. When compared to the more-apparent charms of 15-second scrambled eggs, Rao's meatballs, and miso creamed kale, it might be overlooked, but that would be a shame.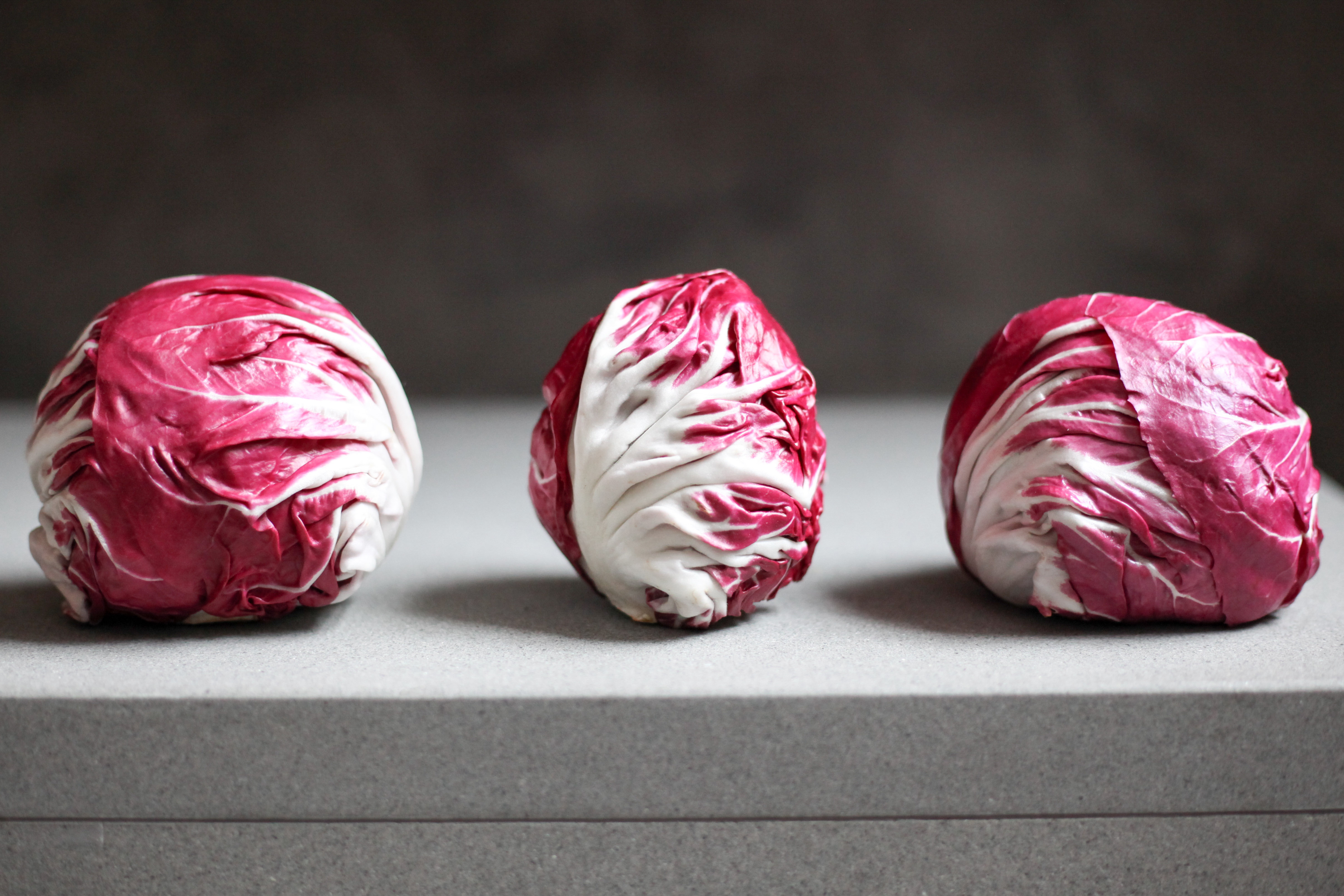 Here, bitter radicchio is tamed by a couple clever tricks. First, it's briefly soaked in ice water, which both plumps the radicchio and tames its bitterness. Then, it's tossed with a simple dressing that's genius in its own right, thanks to how the allium component is treated. Instead of tossing in some minced garlic or shallot, not one but two types of vinegar (balsamic and sherry) are infused with red onion, so that the dressing takes on just enough of the onion's sharp flavor. Add to these two tricks a generous helping of nutty Manchego cheese and you have a salad that's perfectly balanced.

I like to pair it with a roast chicken or the aforementioned meatballs, and imagine it would also work well with nearly any dish in the Italian, Spanish, or French repertoire.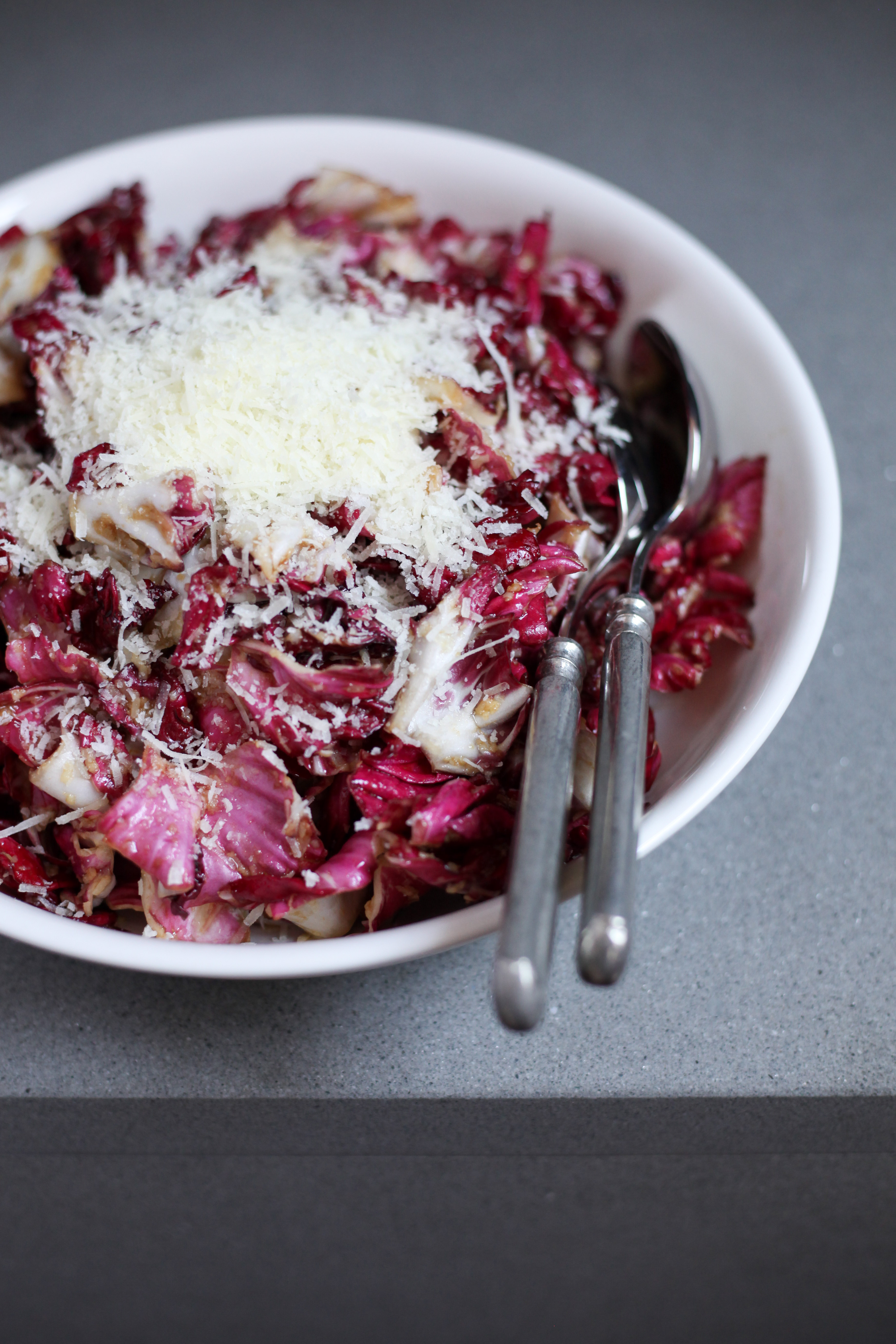 Radicchio Salad With Manchego
Ingredients
1/4 cup balsamic vinegar
1/4 cup sherry vinegar
1 red onion, chopped
1 tablespoon honey
3/4 cup extra-virgin olive oil
Salt, to taste
2 to 3 heads radicchio
1 1/2 cups finely grated Manchego, divided
Instructions
Add the vinegars and onion to a mason jar, seal the lid, and gently shake to distribute the vinegar. Infuse for about an hour, shaking once or twice, then strain out the onion (reserve it for another use). Add the honey and the olive oil, seal the lid, and shake to make an emulsion. Season to taste with salt.
Meanwhile, remove any damaged outer leaves from the heads of radicchio, then cut out the cores before chopping into roughly 1-inch-square pieces.
Fill a large mixing bowl with ice water. After 5 or so minutes, remove the ice (a spider skimmer makes easy work of this), and add the radicchio. Swish it around in the water and let soak for about 15 minutes before draining (this makes the radicchio less bitter). Dry thoroughly in a salad spinner.
Wipe out the large mixing bowl before adding the radicchio to it. Add about 2/3 of the dressing, and 1 cup of the cheese, toss to coat. Add more dressing, as needed (you may not use it all). Sprinkle the remaining cheese on top of the salad and serve.
Notes
Toss together the salad shortly before eating. To make ahead: infuse the vinegar with onion and make the salad dressing up to a week ahead of time.