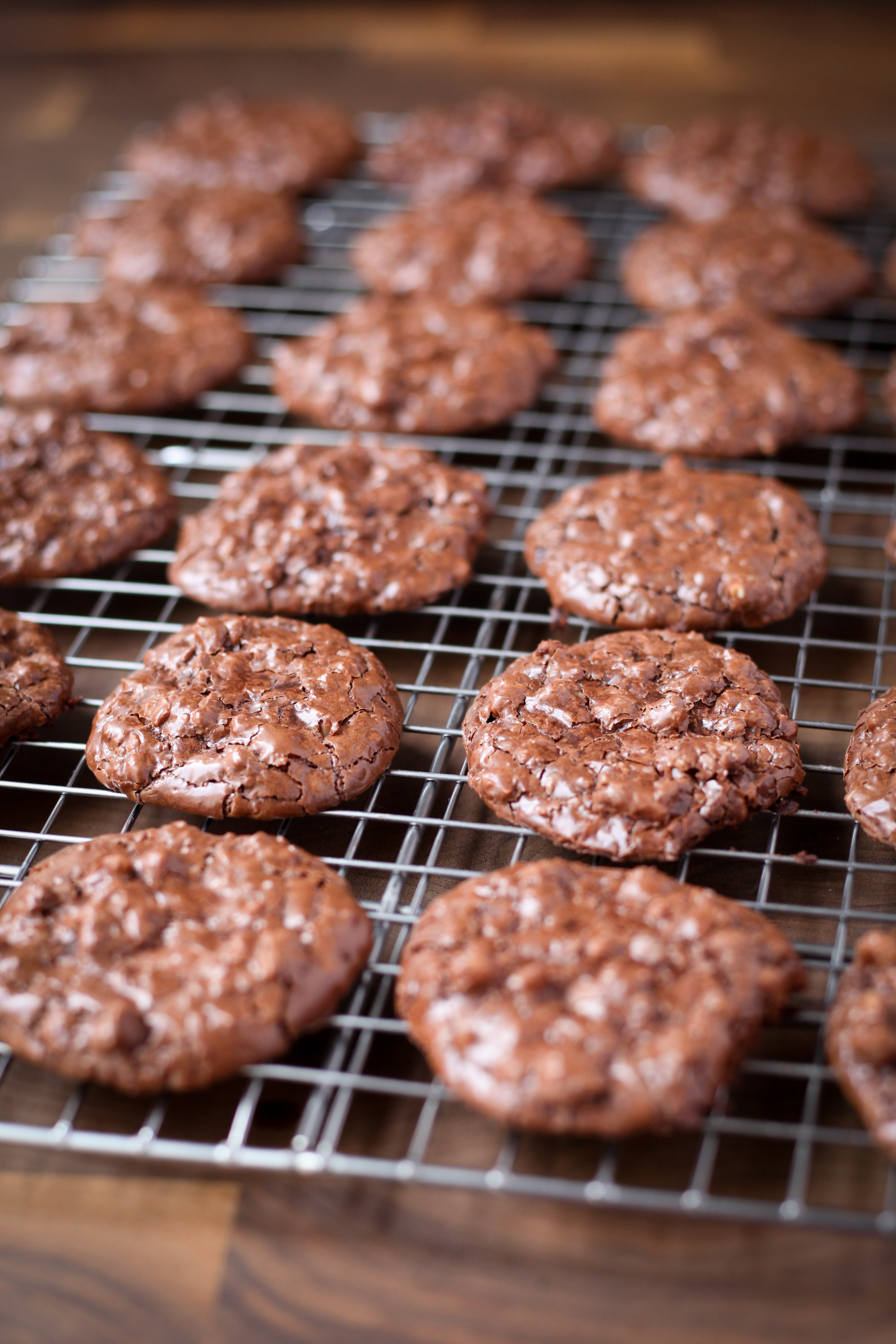 You'd think I admitted to kicking puppies given the typical reaction to the following: I'm just not that into chocolate desserts. I love a high-quality bar as much as the next person — my favorites are TCHO's Milk Chocolate "Cacao" 53% and Theo Raspberry — and I have a borderline obsession with Peppermint Patties and other chocolate-mint sweets, but classics like chocolate cake, ice cream, and chocolate chip cookies rarely do it for me. That said, my tastebuds make an exception for super-rich brownies, fudge, and other high-intensity chocolate desserts like these brownie-like flourless chocolate cookies.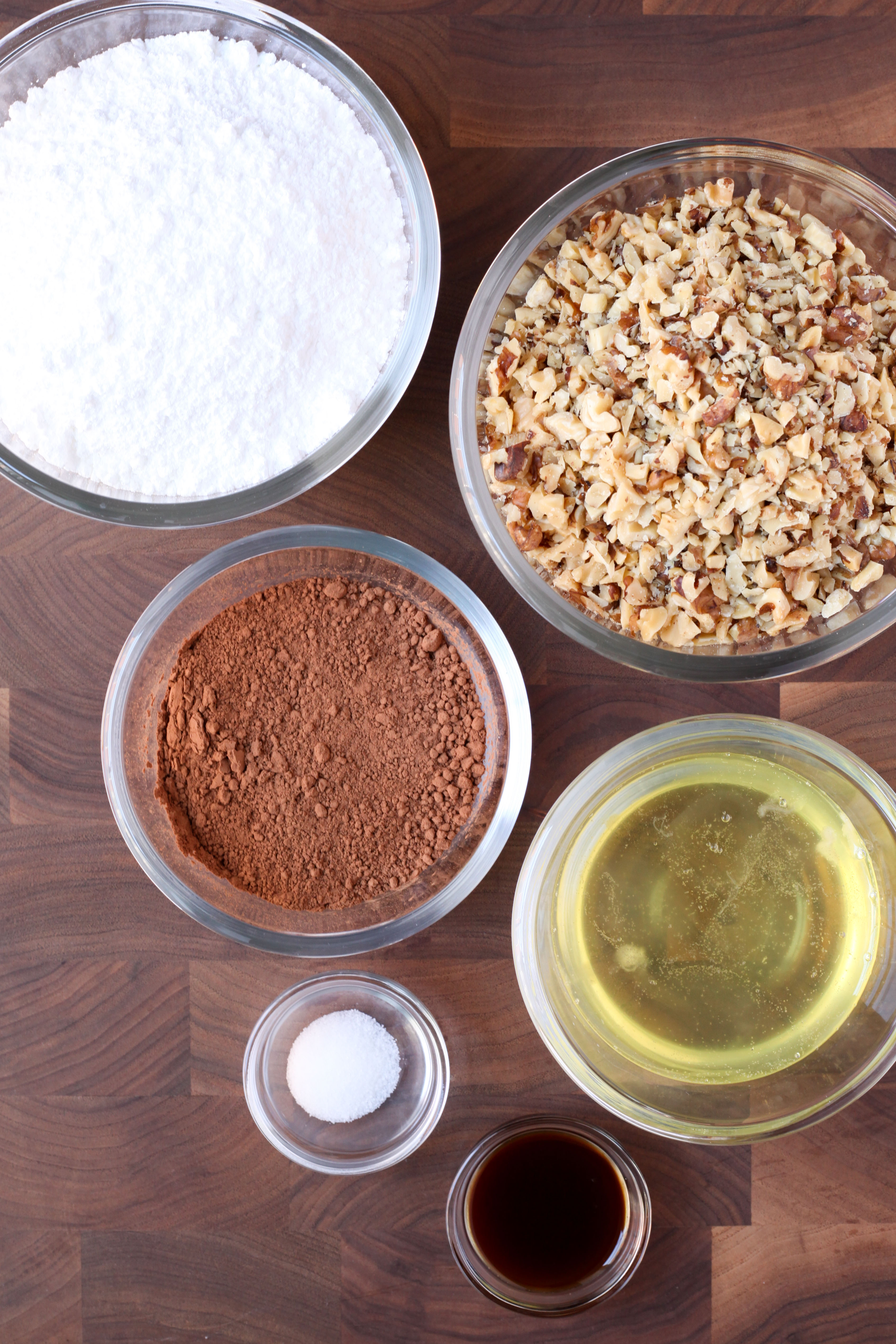 With a glossy, crackly exterior and a fudgy deep-dark-chocolate interior, just like the best brownies, these flourless cookies are my go-to offering when baking for gluten-free friends, or when a craving for an ice cream sandwich hits. And, provided they're made with kosher-for-Passover vanilla extract, they would be a lovely option for the upcoming holiday.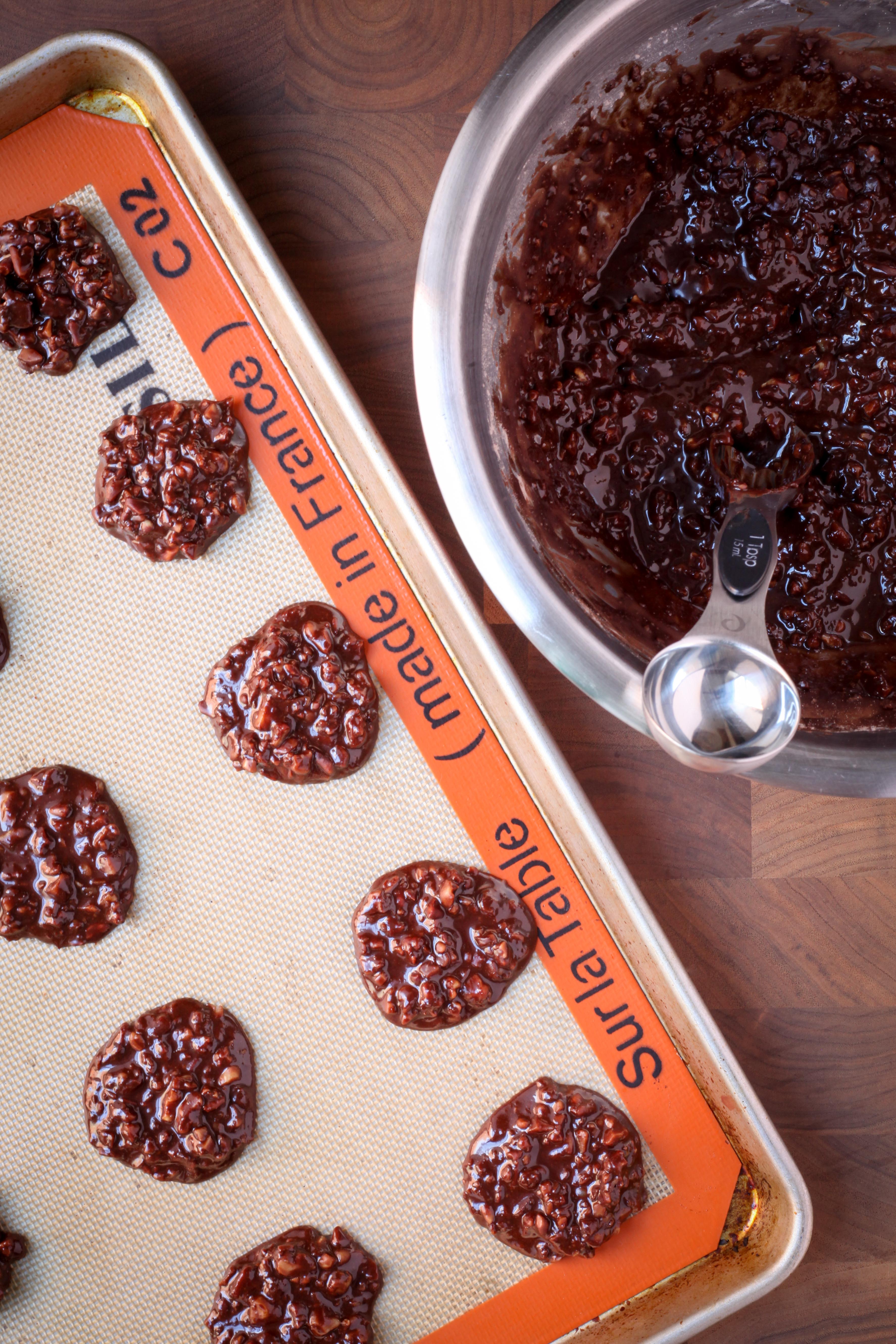 I suspect because they have such a minimal ingredient list — only six ingredients, including salt! — they're a bit finicky to get just right. But, after baking these a dozen or so times, I've discovered a few tricks: don't overmix the batter, lest it stiffen and dry out; bake the cookies on a silpat, rather than parchment, as it insulates the pan, yielding fudgier cookies; and err on the side of underbaking, as they'll set up as they cool. If baking in an unfamiliar oven, I typically bake a test cookie before committing to a whole half-sheet-pan's worth, as the timing (like with any recipe, but especially here) is variable depending on the oven's true temperature.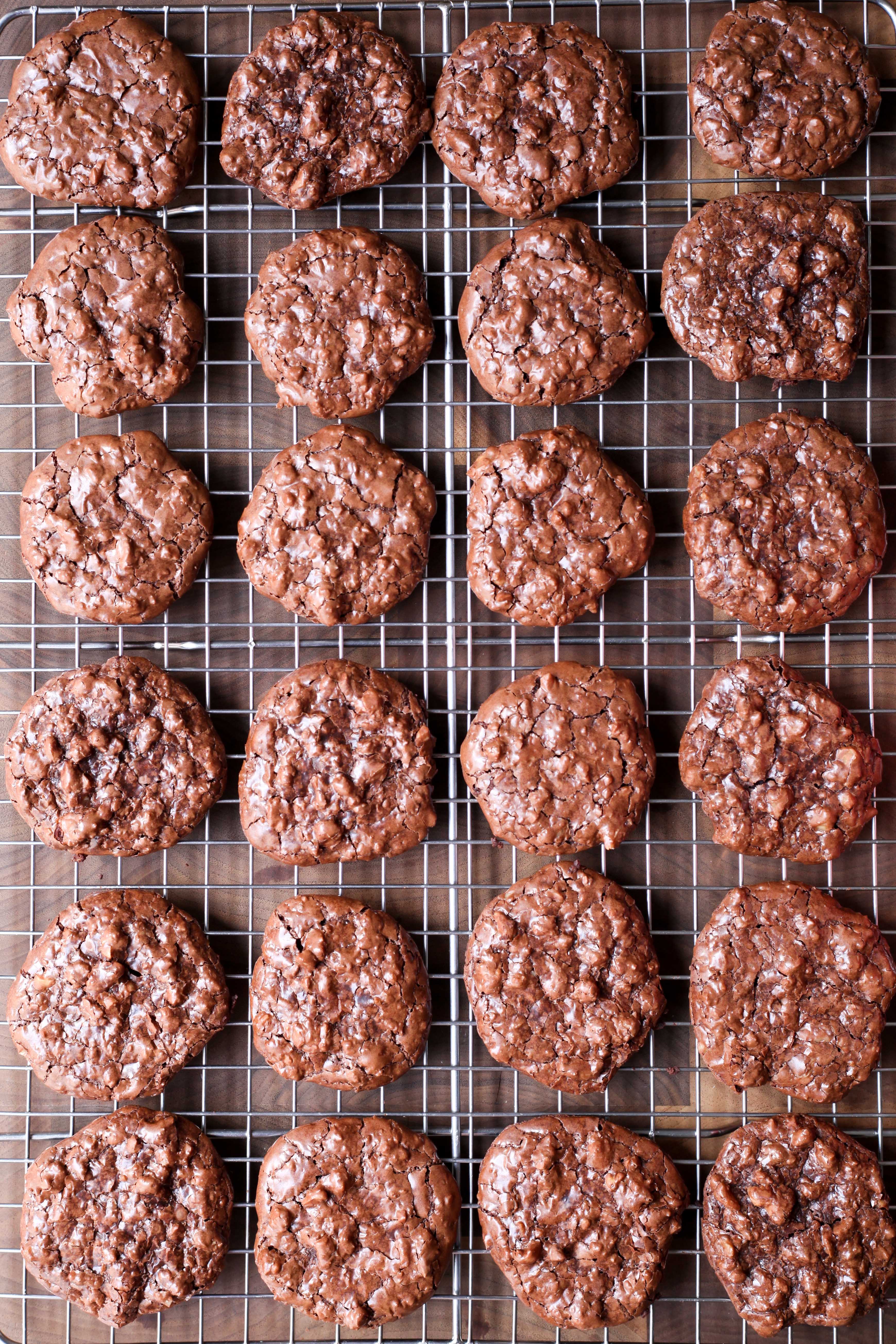 If I'm not bringing these to an event to share, I like to freeze extra cookies for a rainy day. They freeze wonderfully and are also then primed for turning into ice cream sandwiches. Because they're sturdy, flexible, and chewy, they take to sandwiching a small scoop of vanilla with ease.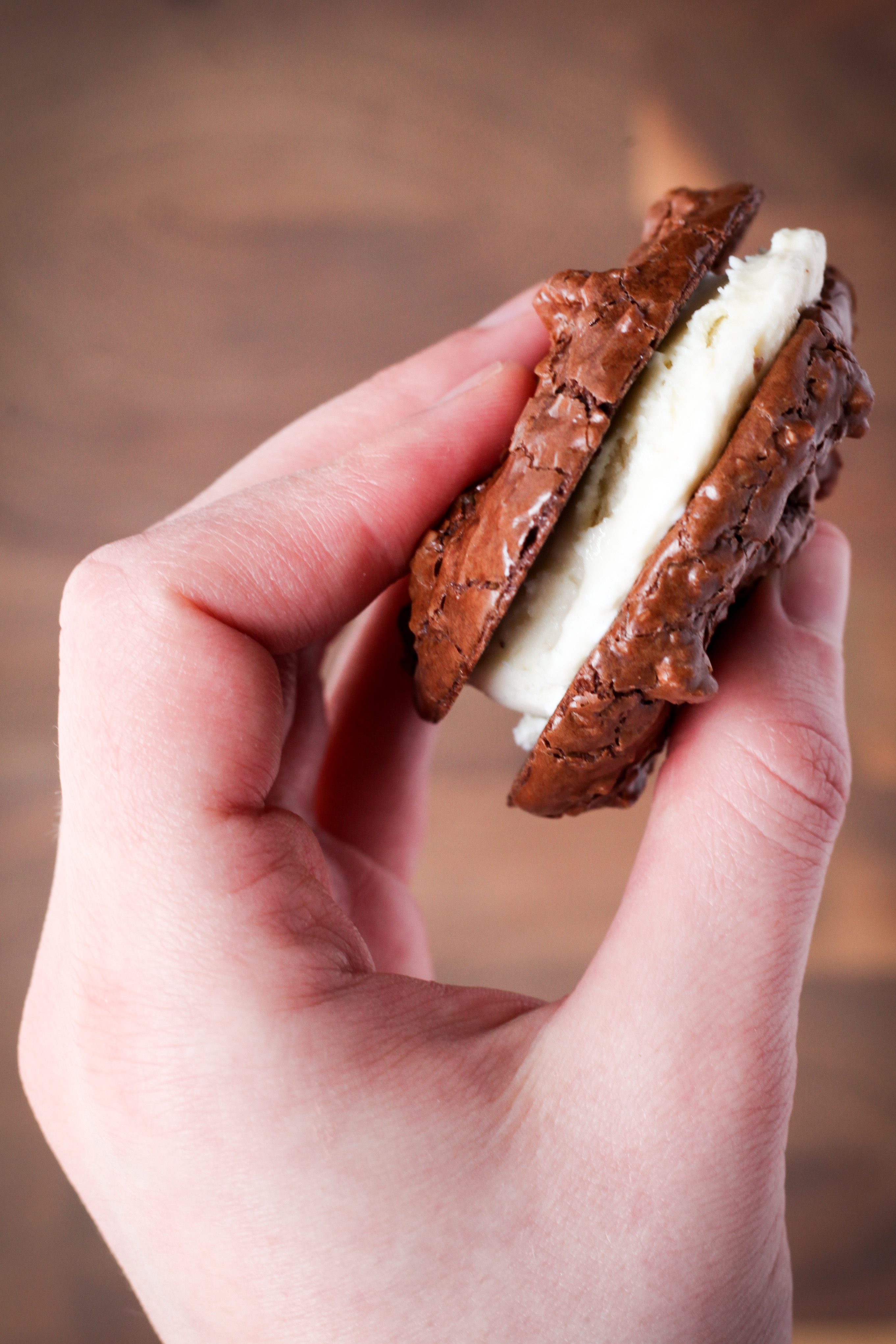 Flourless Chocolate Walnut Cookies
Ingredients
3 cups (12 ounces) powdered sugar
1/2 cup plus 3 tablespoons (2 1/8 ounces) unsweetened cocoa powder
1/2 teaspoon kosher salt
2 1/2 cups (10 ounces) walnut halves, toasted and finely chopped
4 large egg whites
1 tablespoon vanilla extract
Instructions
Preheat the oven to 350°F. Line two half-sheet pans with silpats.
Whisk together the powdered sugar, cocoa powder, and salt. Using a silicone spatula, mix in the walnuts, and then add the egg whites and vanilla, mixing until just combined (overmixing will stiffen the batter).
Using a tablespoon measure, drop the batter on the prepped sheet pans, 15 cookies per sheet pan. Bake until the tops have just turned glossy and are beginning to crack, 6-7 minutes, rotating the sheet pans after 3 minutes. The cookies will appear undercooked at first, but will set up as they cool. Let the cookies set up on the pans for 5 minutes before transferring to a cooling rack.
Repeat with the remaining batter.
Notes
While
silpats
and parchment paper are interchangeable in some recipes, I don't recommend using parchment here, as the silpat helps insulate the cookies from the pan's heat; when made with parchment, the cookies are less chewy and brownie-like. The cookies are very delicate when freshly baked, so use your thinnest, most-flexible spatula to transfer from sheet pan to cooling rack; I'm partial to this whisper-thin
cookie spatula from OXO
. Store cookies in an airtight container for up to 1 week, or freeze for up to 3 months.