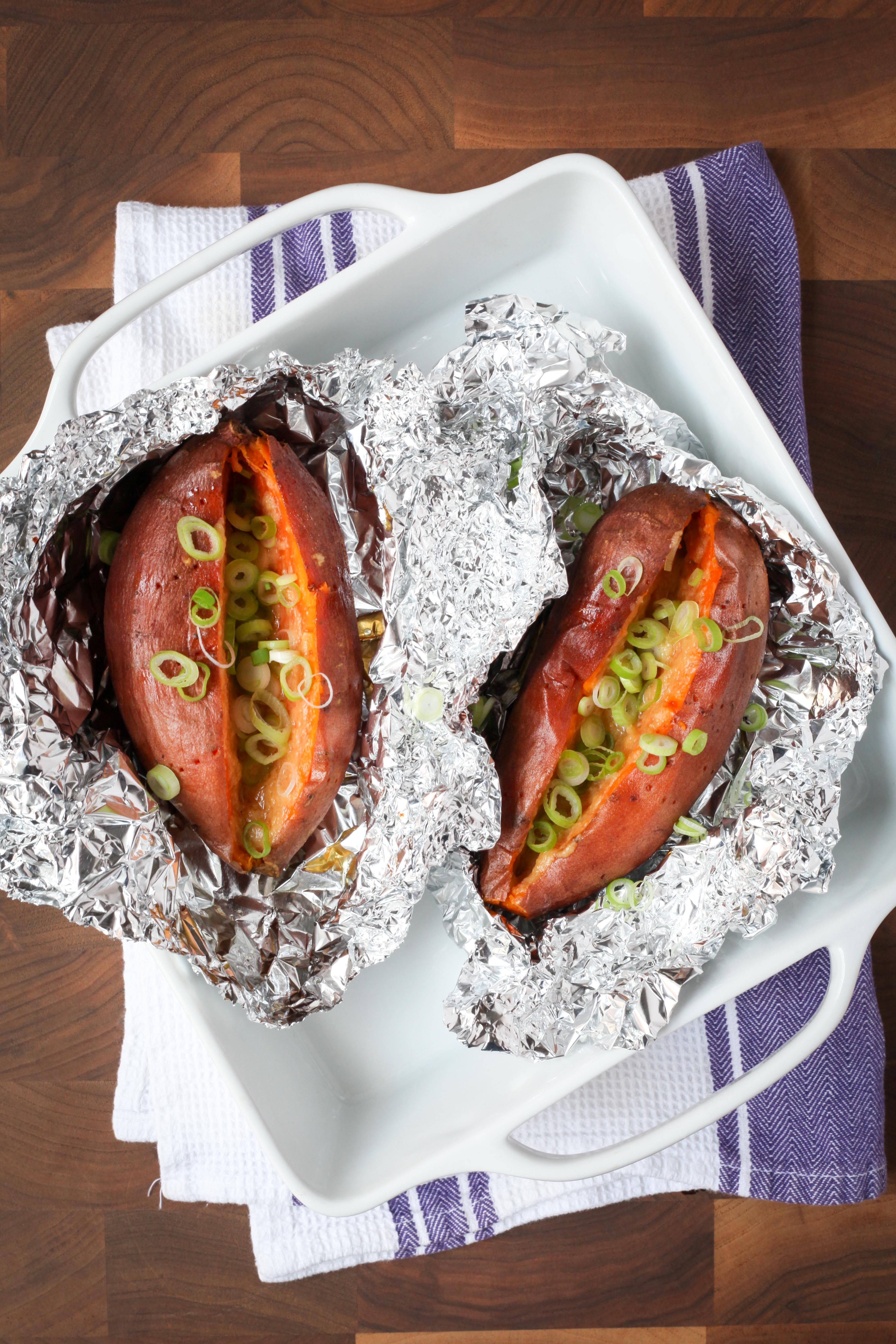 Sweet-leaning vegetables like beets, butternut squash, and sweet potatoes have always been a tough sell for me. (Truly, it's the earthy-sweet, vaguely-dirty flavor that I have trouble with, not the brix level of these vegetables.) That is, I had trouble with them before I learned how to treat them right. The secret is a classic flavor pairing principle: pair like with like; in this case, bold with bold. This can mean something acidic (think beets and yogurt), something spicy (think butternut squash and ginger), or, in this case, something deeply-savory, even funky (helloooooo, miso).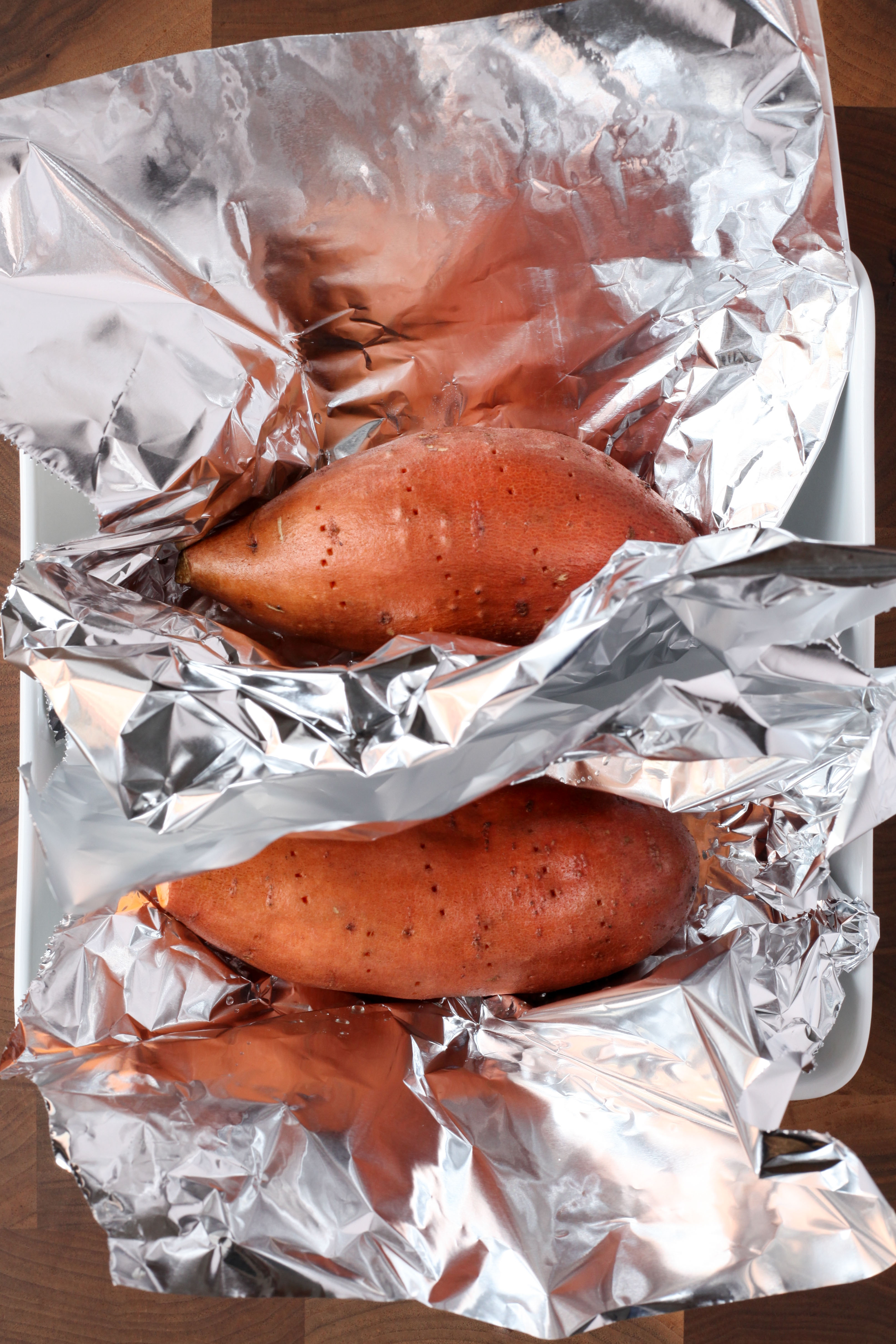 Salty, sweet, and umami-packed, miso is one of my all-time favorite ingredients to work with. At bare minimum, my fridge has a tub of shiro (white) miso in it, and typically also houses aka (red) miso, as well as doenjang, a Korean ingredient that's in the same family. (Because these fermented soy wonders have a really long shelf fridge-life, it's easy to build up a versatile collection of these flavor boosters.) Here, I used the aforementioned shiro miso, as its sweet and (relatively) mild nature complements, rather than overpowers, the baked sweet potatoes. (It's worth noting that in addition to miso's flavor-boosting properties, it's no slouch on the healthy-eating front — a probiotic-rich food, miso is packed with beneficial bacteria friends.)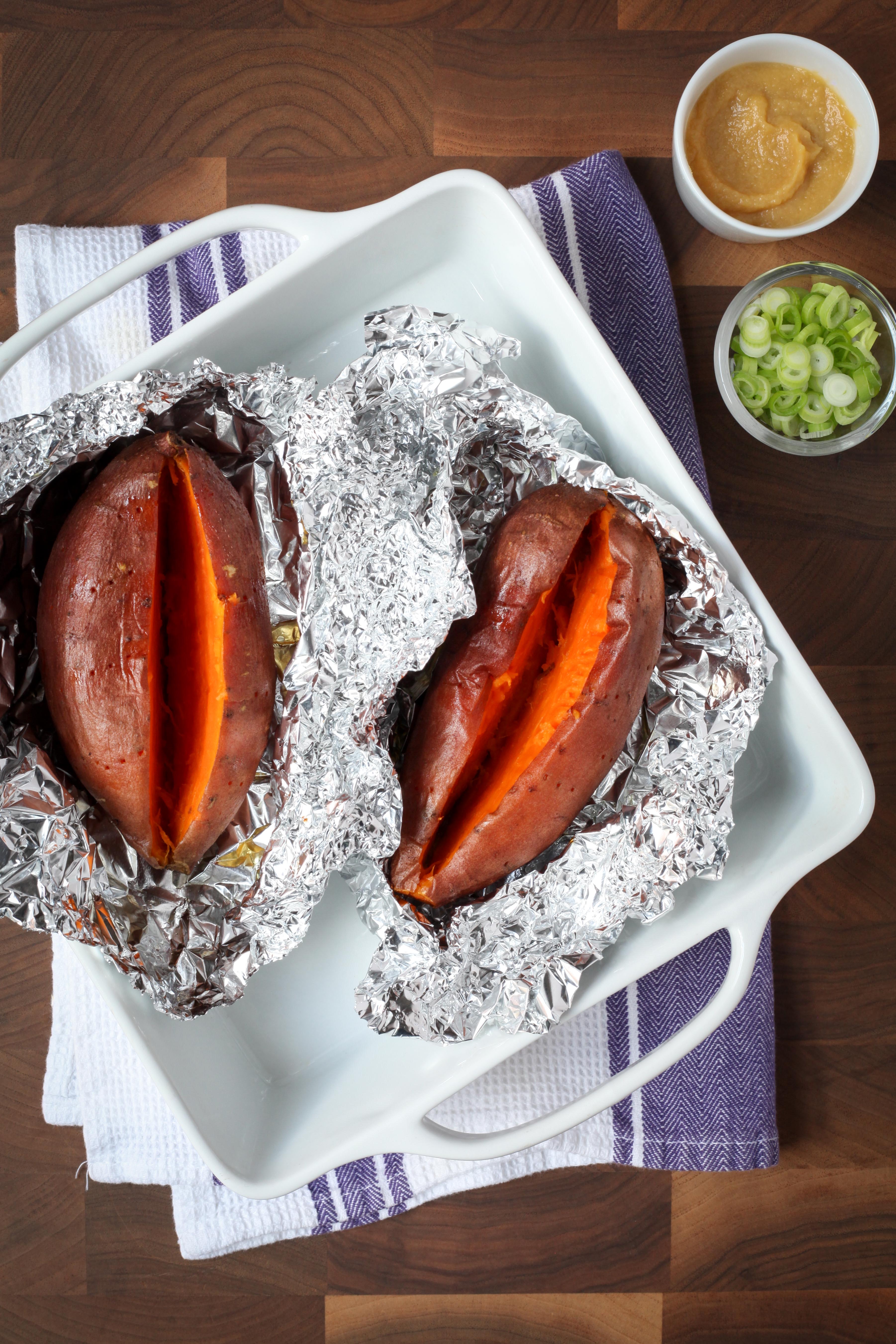 Because miso and sweet potatoes are such high-impact ingredients, not much else is needed to make a side dish that shines. Before being slathered inside a tender baked sweet potato, the miso is mashed up with butter in a 1:1 ratio with a splash of sherry vinegar for acidity, as outlined in one of my favorite recipes from Momofuku. (Many miso butter recipes call for far less miso — more like 2:1 butter:miso — but I prefer the punchiness of this take on compound butter). Finished with sliced scallions, it's the sort of side that just might steal the show, all for a minimal amount of effort.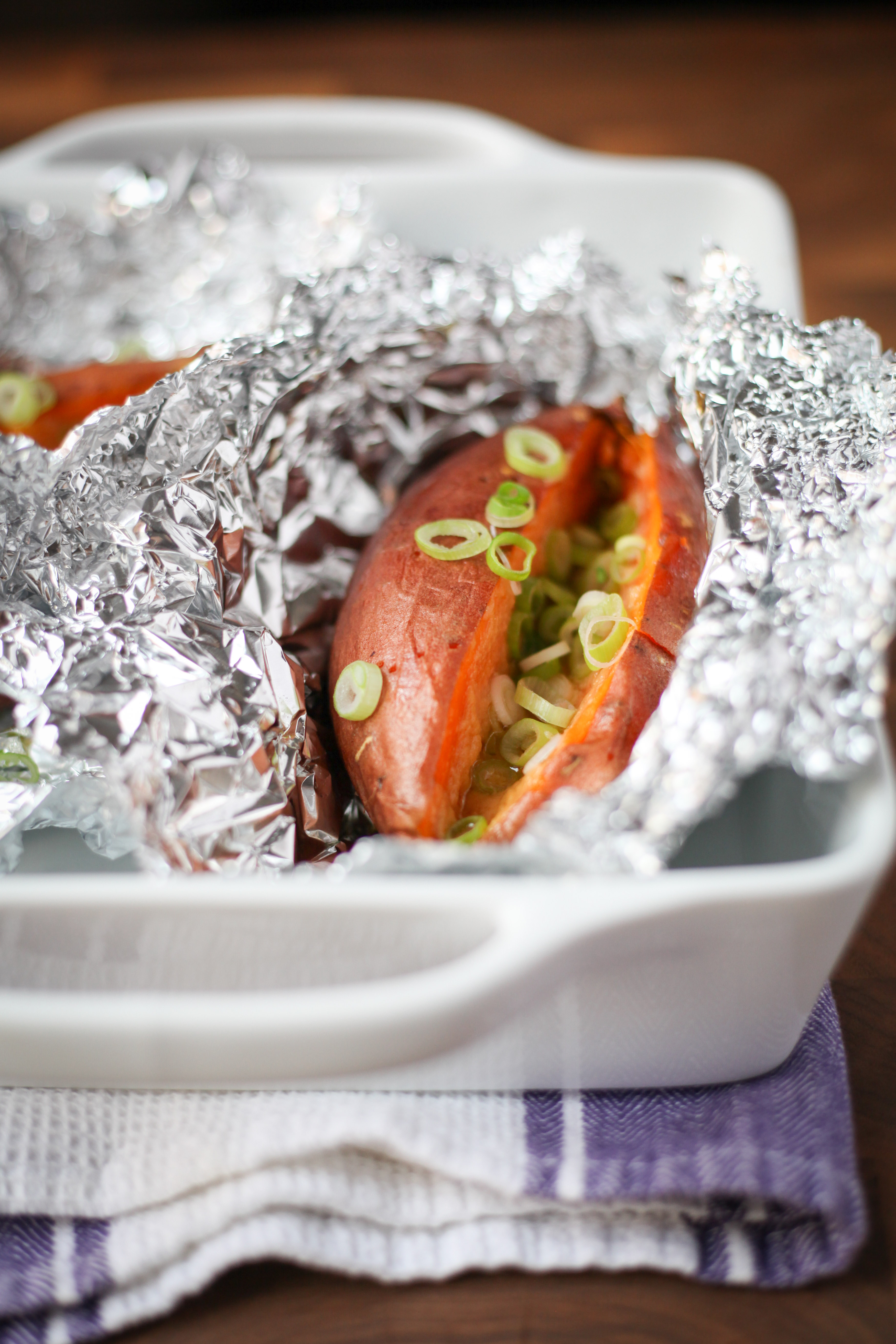 Baked Sweet Potatoes With Miso Butter and Scallions
Author:
Miso butter recipe adapted from Momofuku
Ingredients
2 medium sweet potatoes, scrubbed clean
About 1/2 teaspoon neutral oil, such as rice bran or sunflower
1 teaspoon sherry vinegar
4 tablespoons unsalted butter, at room temperature
1/4 cup white (shiro) miso
1 scallion thinly sliced
Instructions
Preheat the oven to 375°F.
Prick the sweet potatoes with the tines of a fork a few times so that they don't explode while roasting. Rub each sweet potato with oil and wrap loosely in tin foil. Roast until soft enough that a paring knife easily pierces the center, 30 minutes to an hour, depending on the size of your sweet potatoes.
Meanwhile, use a fork to beat together the miso and butter in a small bowl until thoroughly incorporated.
Heat the sherry vinegar in a small skillet until it just begins to bubble. Take the skillet off the heat, and add the miso butter, whisking to combine completely.
Once the sweet potatoes are tender, unwrap the foil, and split the potatoes open down their middles using a paring knife. Spread a generous amount of miso butter in the cavities of the sweet potatoes and sprinkle with scallions. Serve with remaining miso butter and scallions.
Notes
Yellow miso can be substituted for shiro/white miso, if that's what you have on hand. Look for shiro miso in the refrigerated section of your grocery store; it's typically stocked near tofu, kimchi, sauerkraut, seitan, and the like. If your grocery store doesn't sell it, try an Asian supermarket or natural foods store.