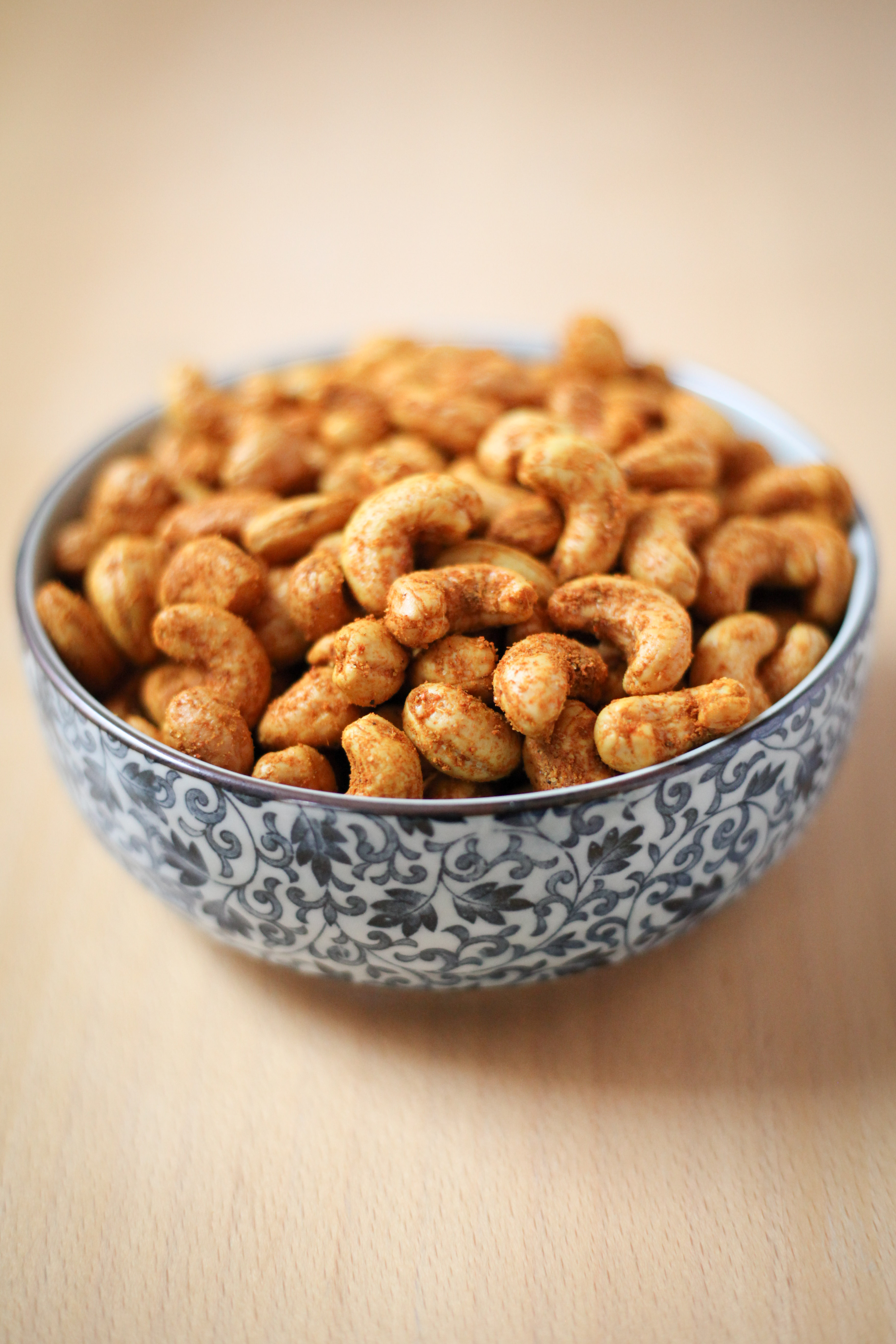 As someone who eats a lot of beans, grains, lentils, and nuts, the bulk aisle is (not surprisingly) one of my favorite sections of the supermarket. Assuming your market's bulk section has a good, healthy amount of turnover, it can be one of the best, least wasteful ways to stock up on everything from steel cut oats to red lentils, and, if you're lucky enough to live near an excellent co-op like San Francisco's Rainbow Grocery, loose-leaf tea, spices, alternative flours, and even kimchi.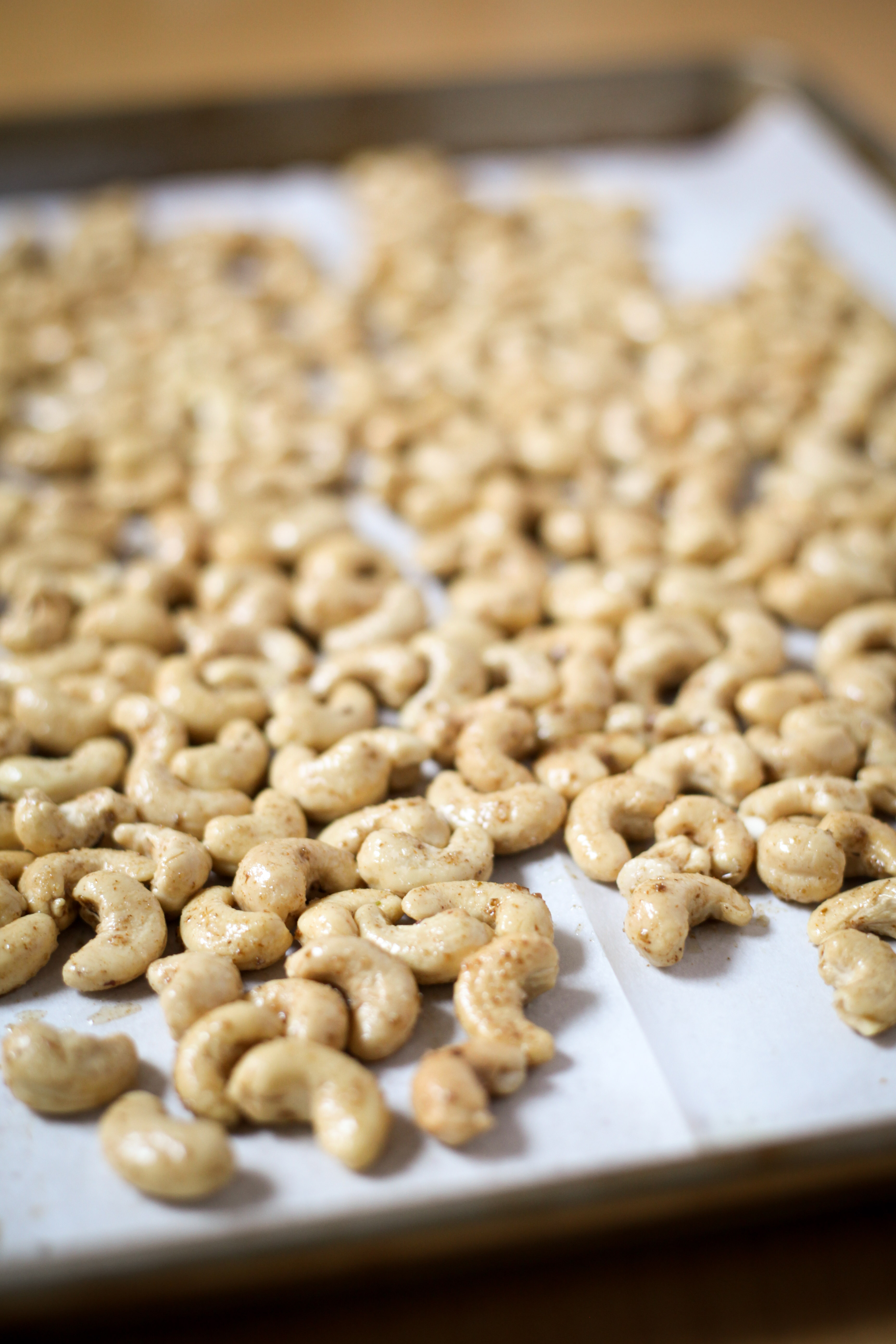 Typically, I skip the pre-made trail mixes, granola, and muesli as I prefer to make my own, but my curiosity got the best of me when shopping at Whole Foods recently. Into my basket went a handful of curry cashews — the bulk aisle is obviously also a great low-commitment way to sample new-to-you foods. Honestly, I wasn't blown away by those mildly-spiced and -salted nuts, but I was inspired to reverse-engineer my own version, so I'm calling it a win.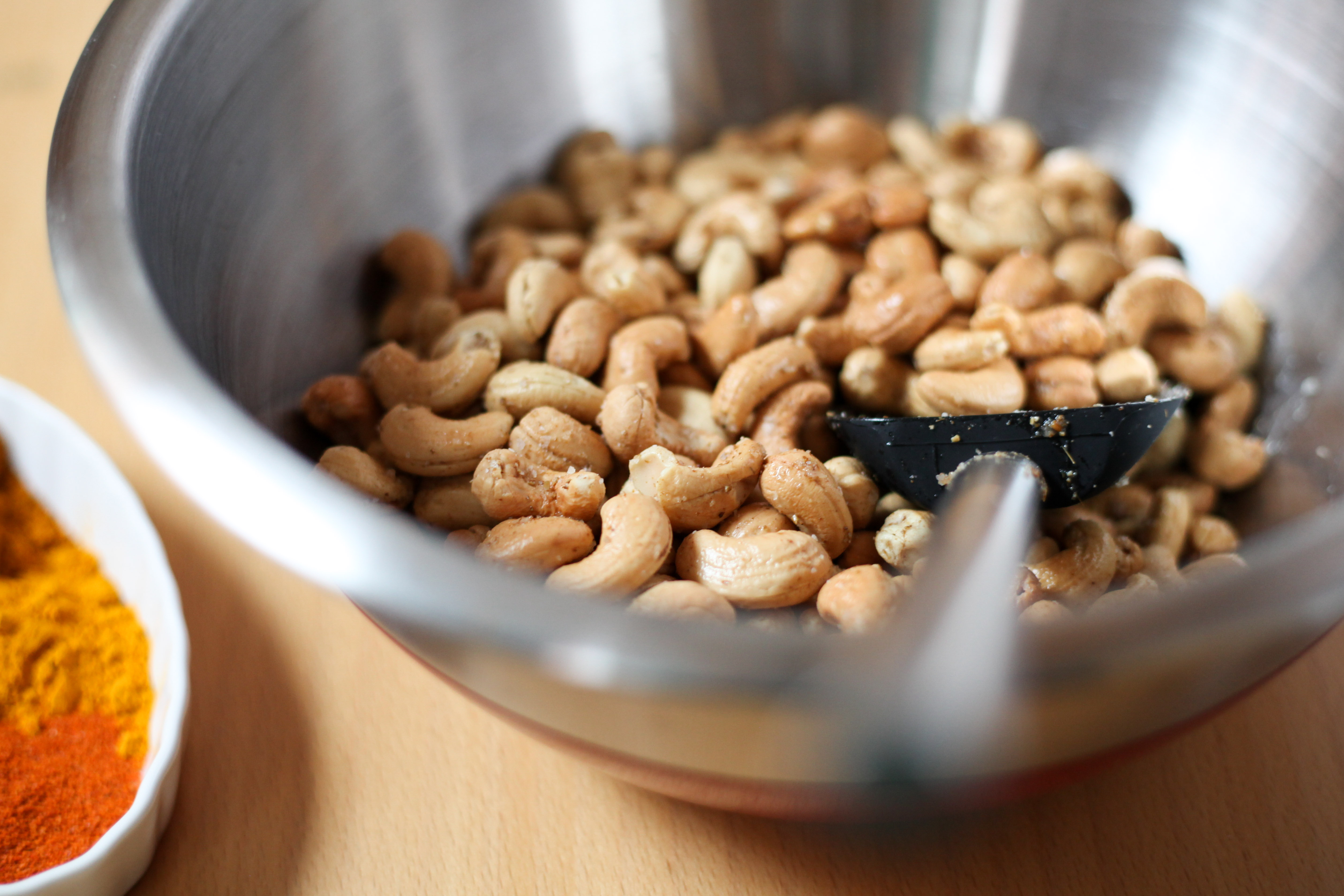 After making a few batches, tinkering, and tweaking, I think I nailed it. The recipe is ever-so-slightly-fussier than most roasted nut recipes are, but I think it's more than worth the extra steps. (They require frequent stirring and the seasoning happens in two steps so that the more-delicate spices, like turmeric, don't burn.)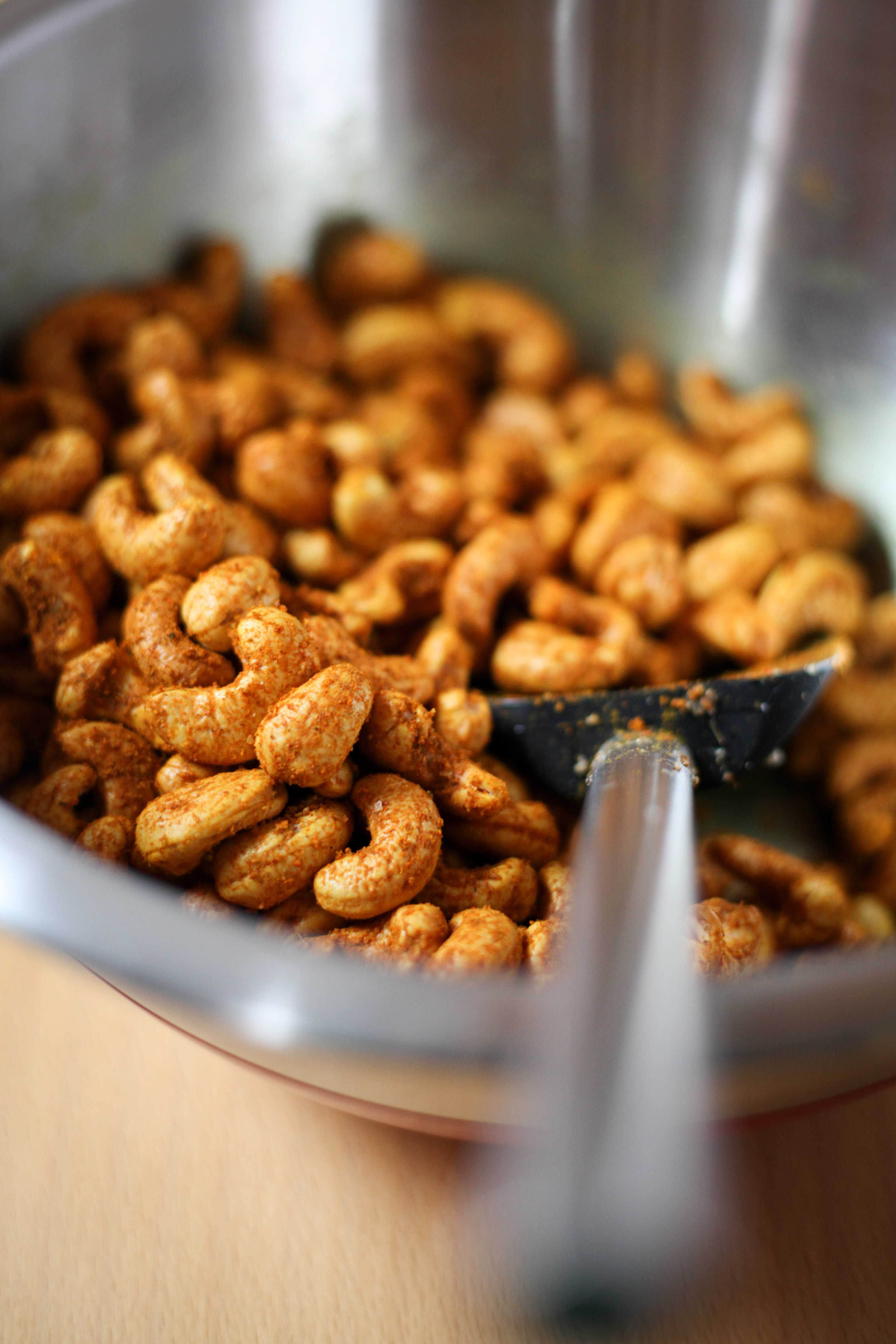 Do note that like with anything involving turmeric, it's smart to be careful and wear an apron, lest you stain a favorite outfit. Your fingers will take on a golden-orange hue when snacking as well . . . nature's Cheeto dust?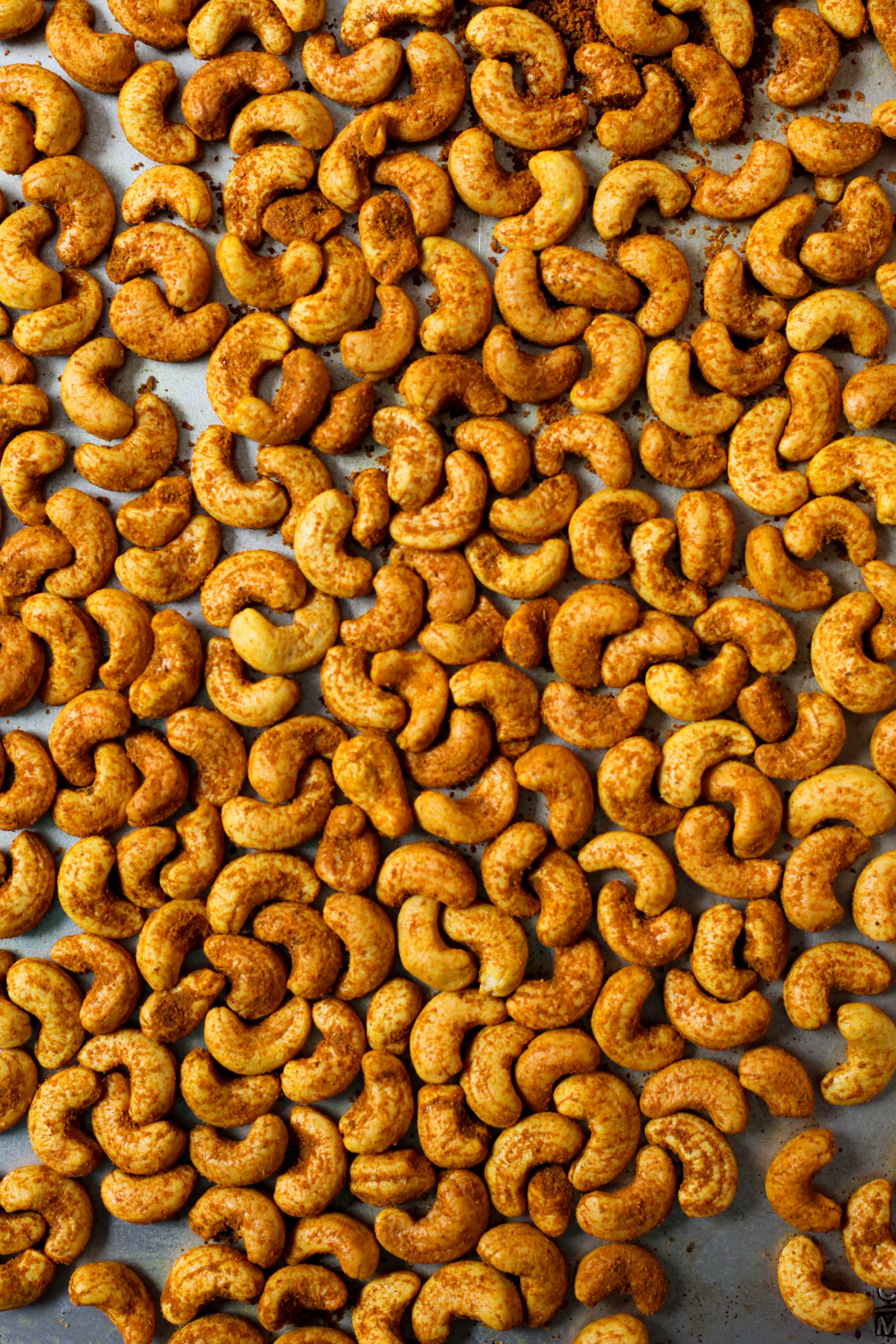 Curry Cashews
Ingredients
3 cups raw cashews
2 tablespoons melted coconut oil
2 teaspoons kosher salt
2 teaspoons ground cumin
1 tablespoon curry powder
2 teaspoons turmeric
1/2 teaspoon cayenne
Instructions
Preheat the oven to 350°F. Line a half-sheet pan with parchment.
In a medium mixing bowl, mix together the cashews, coconut oil, kosher salt, and cumin. Turn out onto the prepped pan and spread into one even layer.
Bake for 15-17 minutes, stirring every 5 minutes to promote even roasting.
Immediately mix together the roasted cashews with the remaining spices in the same mixing bowl used before. Turn out onto the prepped pan to cool completely.
Notes
Use only intact, whole cashews as halved cashews will roast too quickly when on the same pan as the whole nuts.