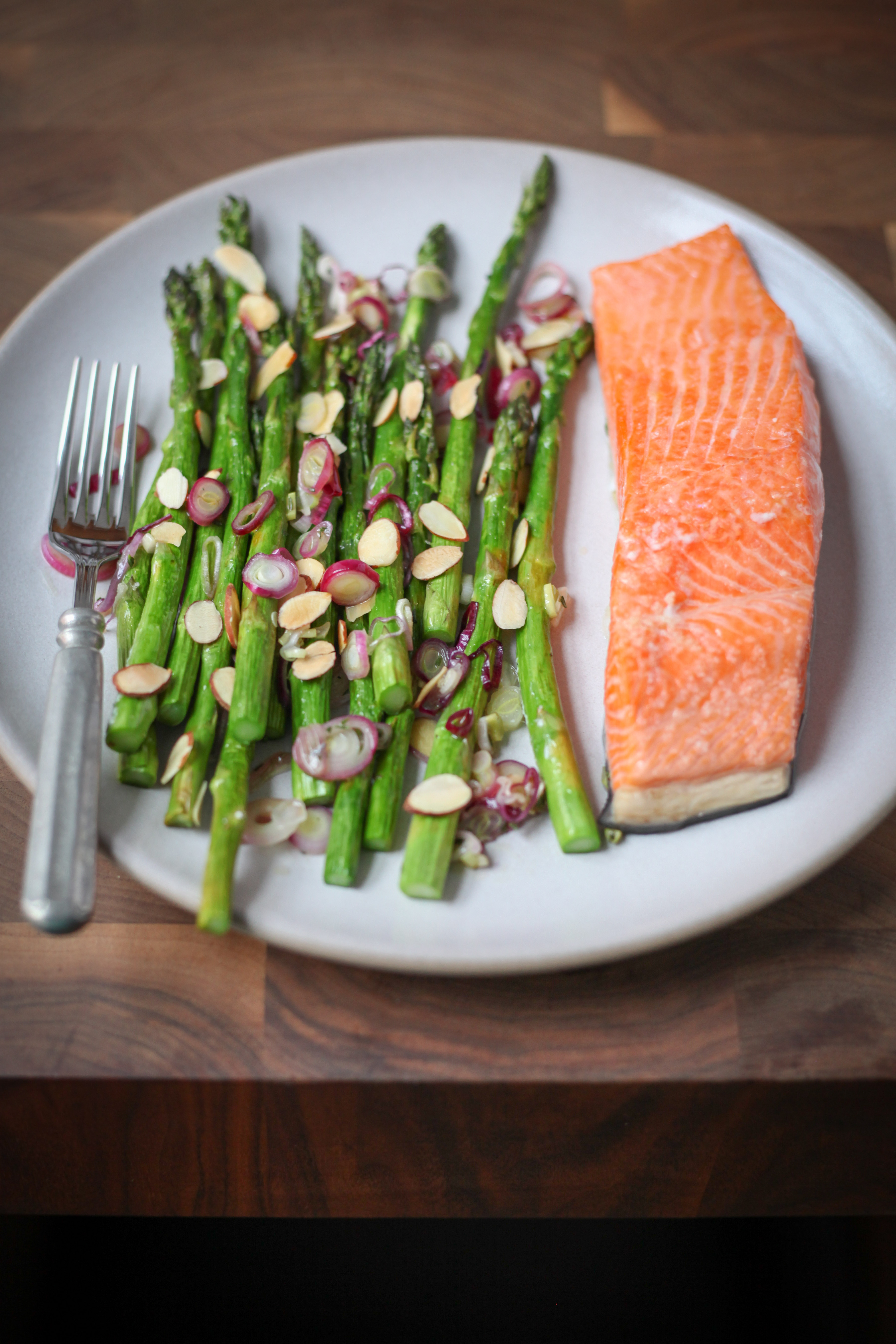 It may not be as apparent as with produce, but seafood has its seasons. With the rise of aquaculture, frozen fish, and globalization in general, it's possible to buy salmon all year long, but, like berries, wild salmon is at its peak during the spring and summer months. This recipe pairs beautiful salmon fillets with two other seasonal ingredients: asparagus and spring onions.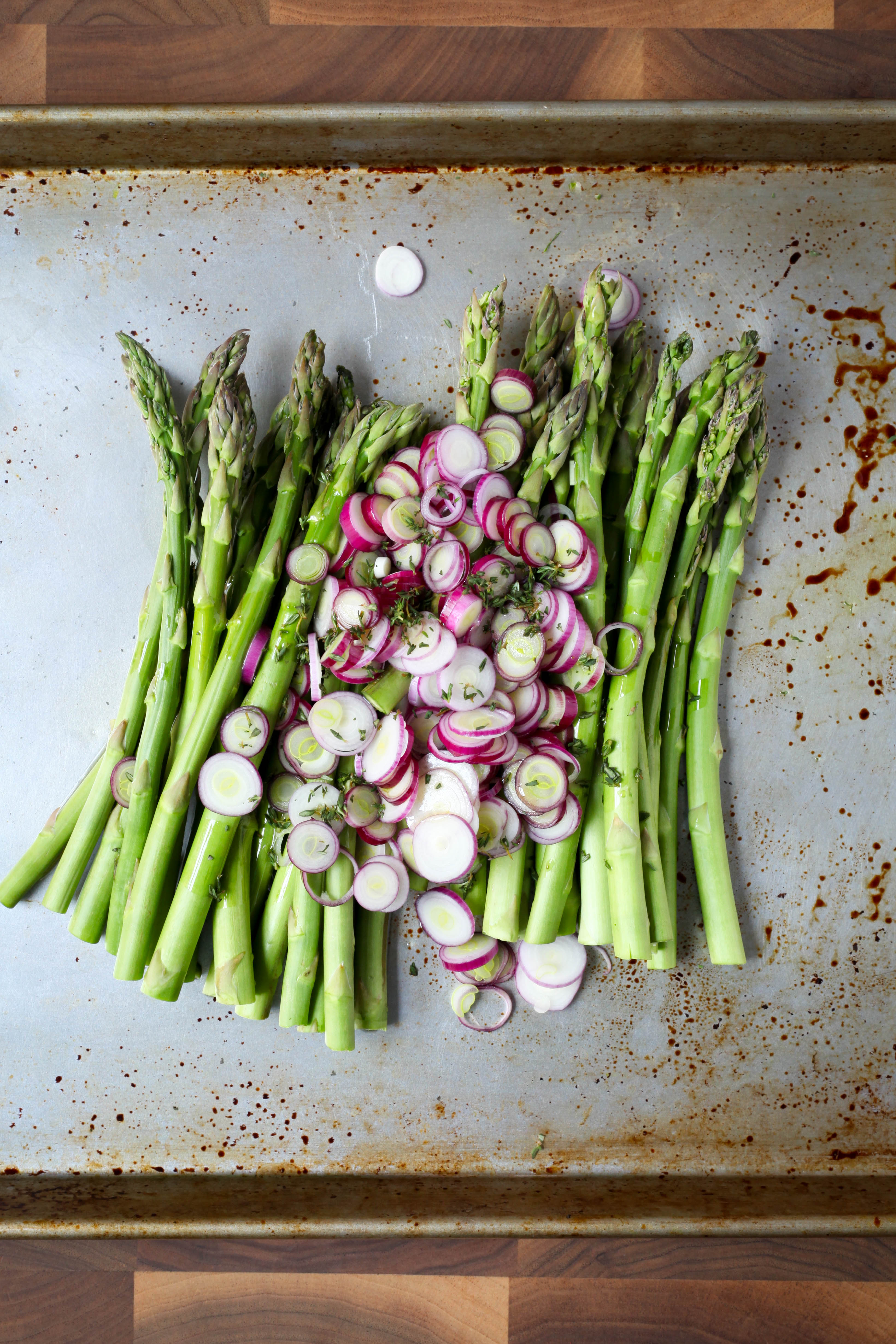 Inspired by an asparagus side in the excellent The Food Lover's Cleanse, By Sarah Dickerman, this is a prime example of one-pan dinners done right. The prep itself is simple, the cook time blessedly short (about 10 minutes), it's Whole30- and Paleo-compliant, and strikes just the right balance between light and filling.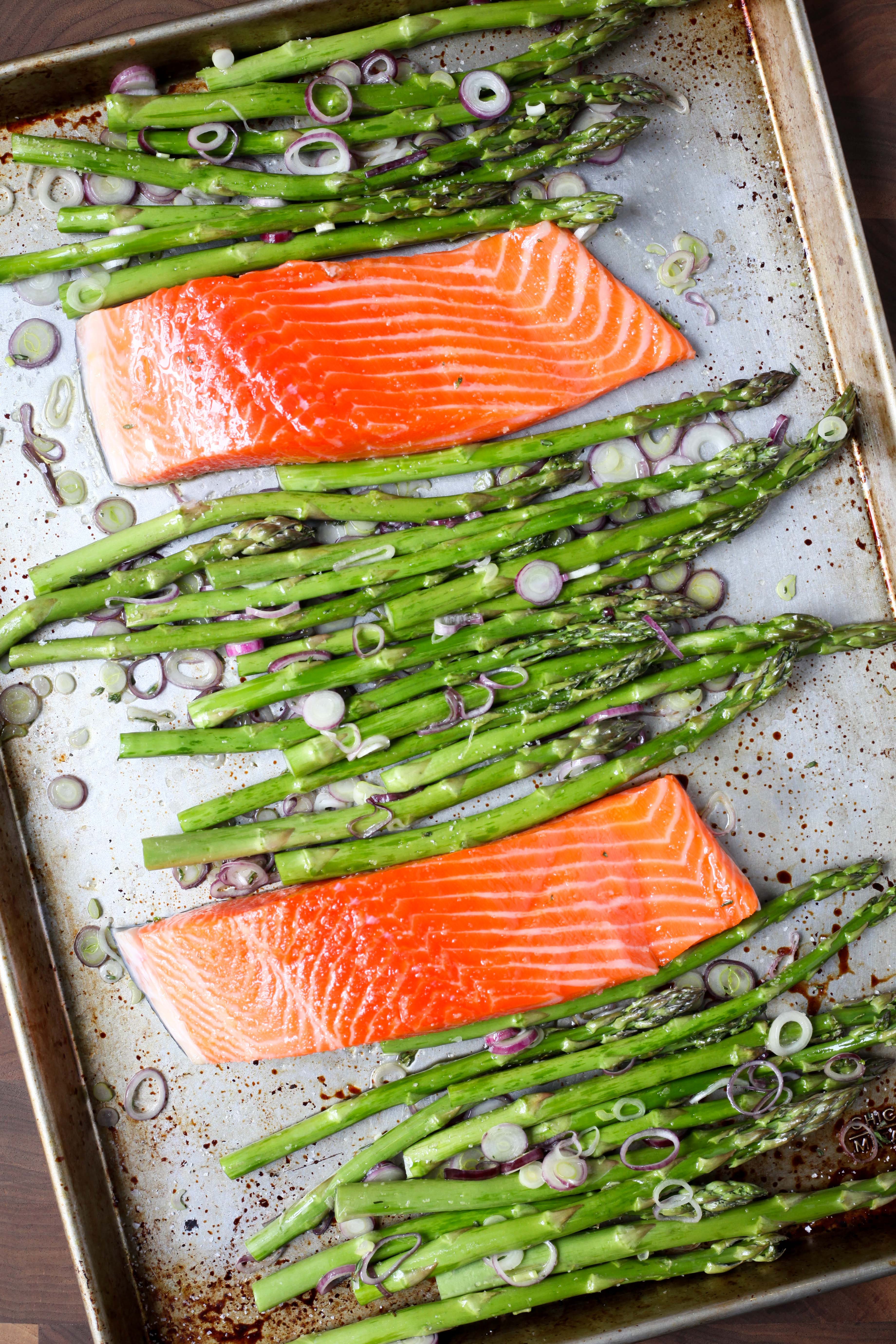 I've been enjoying it as an easy weeknight dinner, but it's special enough for a small dinner party. Really, the limitation lies in how many servings you can cook at once: It could easily be doubled (use two half-sheet pans) to serve four. Or, scaled to serve as many as six by adding an extra piece of salmon to each pan, and rounding out the meal with some good bread and a simple salad.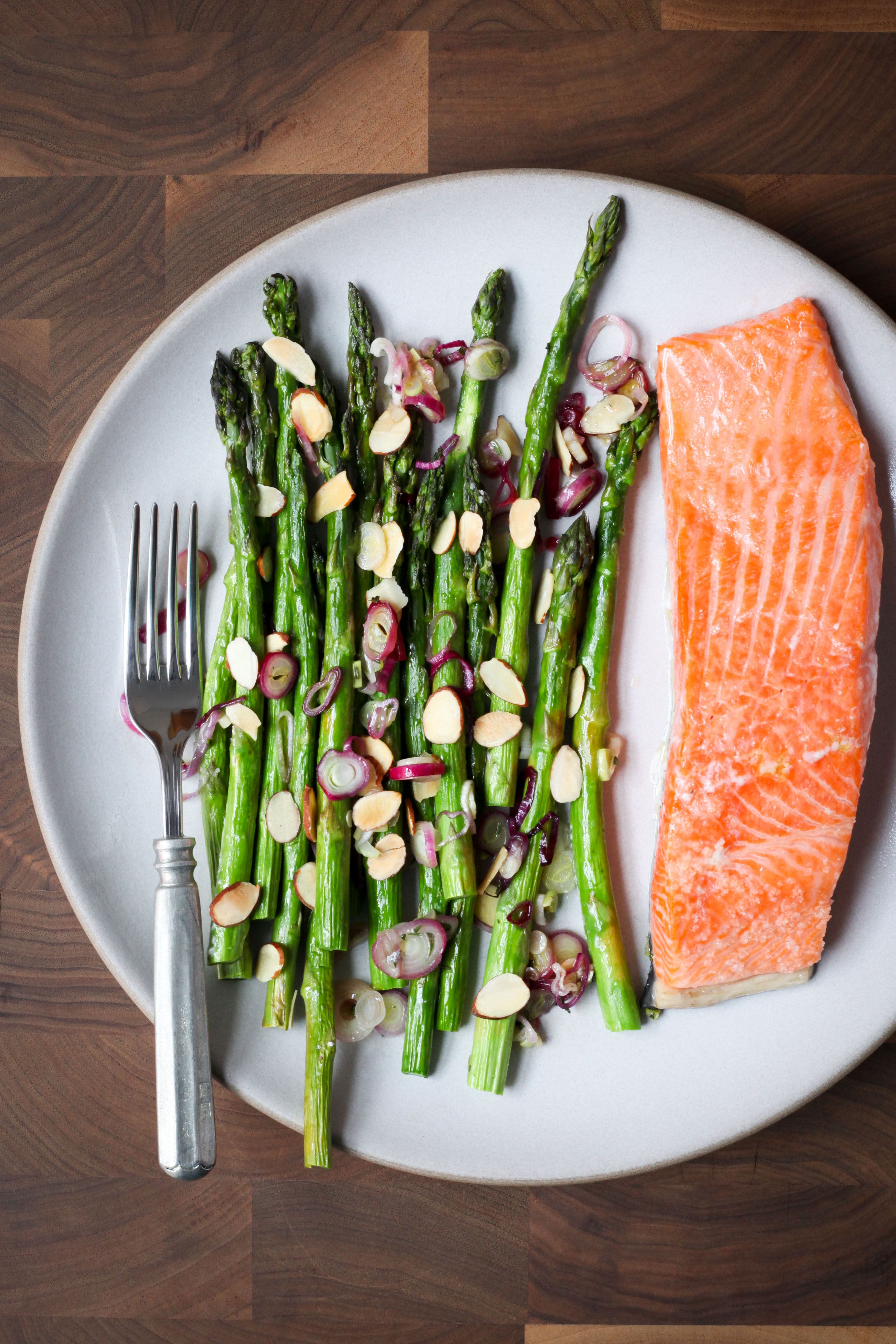 One-Pan Salmon and Asparagus With Spring Onions
Ingredients
1 pound asparagus, tough ends snapped off
3-4 spring onions, thinly sliced
1 tablespoon plus 2 teaspoons extra-virgin olive oil, divided
1 teaspoon chopped fresh thyme
Kosher salt
2 6-ounce salmon fillets
Sherry vinegar, to taste
2 tablespoons sliced almonds, toasted
Instructions
Preheat the oven to 400°F.
On a half-sheet pan, toss together the asparagus, spring onions, 1 tablespoon olive oil, thyme, and 1 teaspoon salt. Nestle the salmon fillets skin-side down amongst the vegetables, rub with the remaining 2 teaspoons olive oil, and season with salt.
Roast for 10-12 minutes, or until the salmon is cooked through and the asparagus is crisp-tender.
Drizzle the vegetables with sherry vinegar and top with almonds.
Notes
If your asparagus is thick, peel the stalks; if thin, skip this, step as they'll be more tender. 2 thinly-sliced shallots can be substituted for the spring onions.