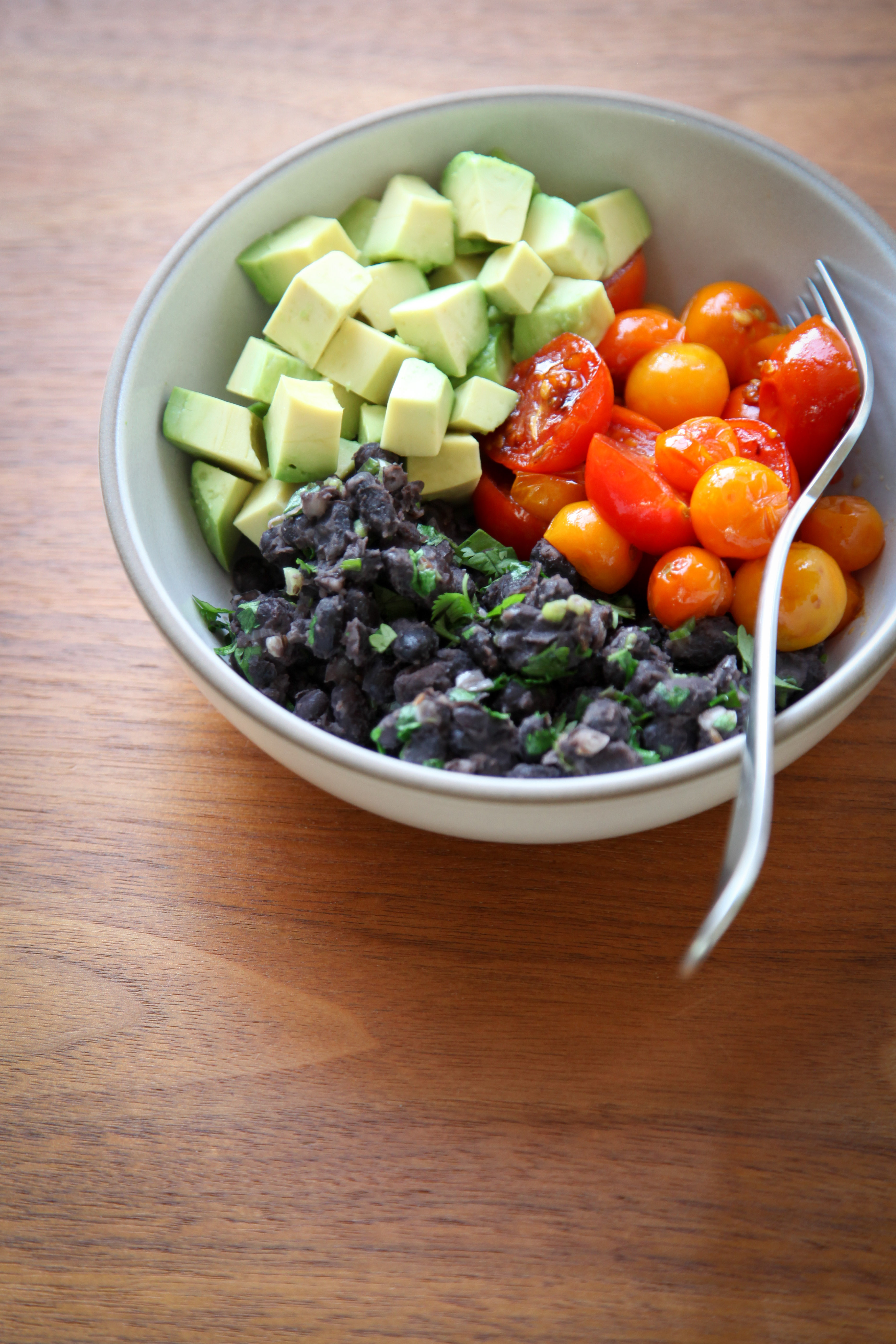 Larger tomatoes like beefsteak, plum, and brandywine may not have hit their stride yet, but I can't wait any longer to share this simple application of cherry tomatoes. Petite cherry and grape tomatoes like these Sungold and Sweet 100s ripen earlier, making them a great pick for those of us who can't wait for tomato season any longer. A touch of heat amplifies their sweetness and softens their texture, making them an ideal compliment to a Mexican-inspired combination of seasoned black beans and buttery avocado.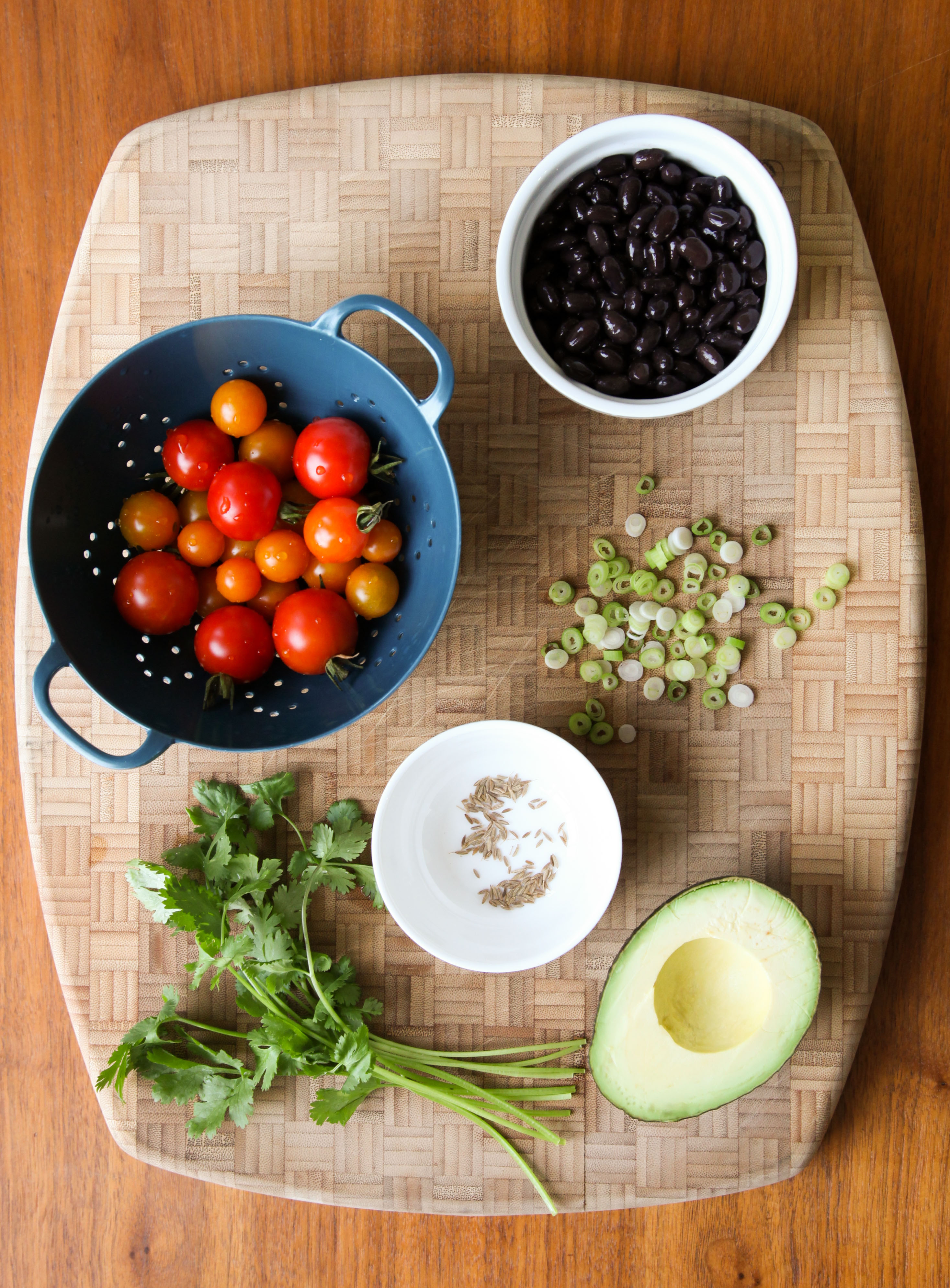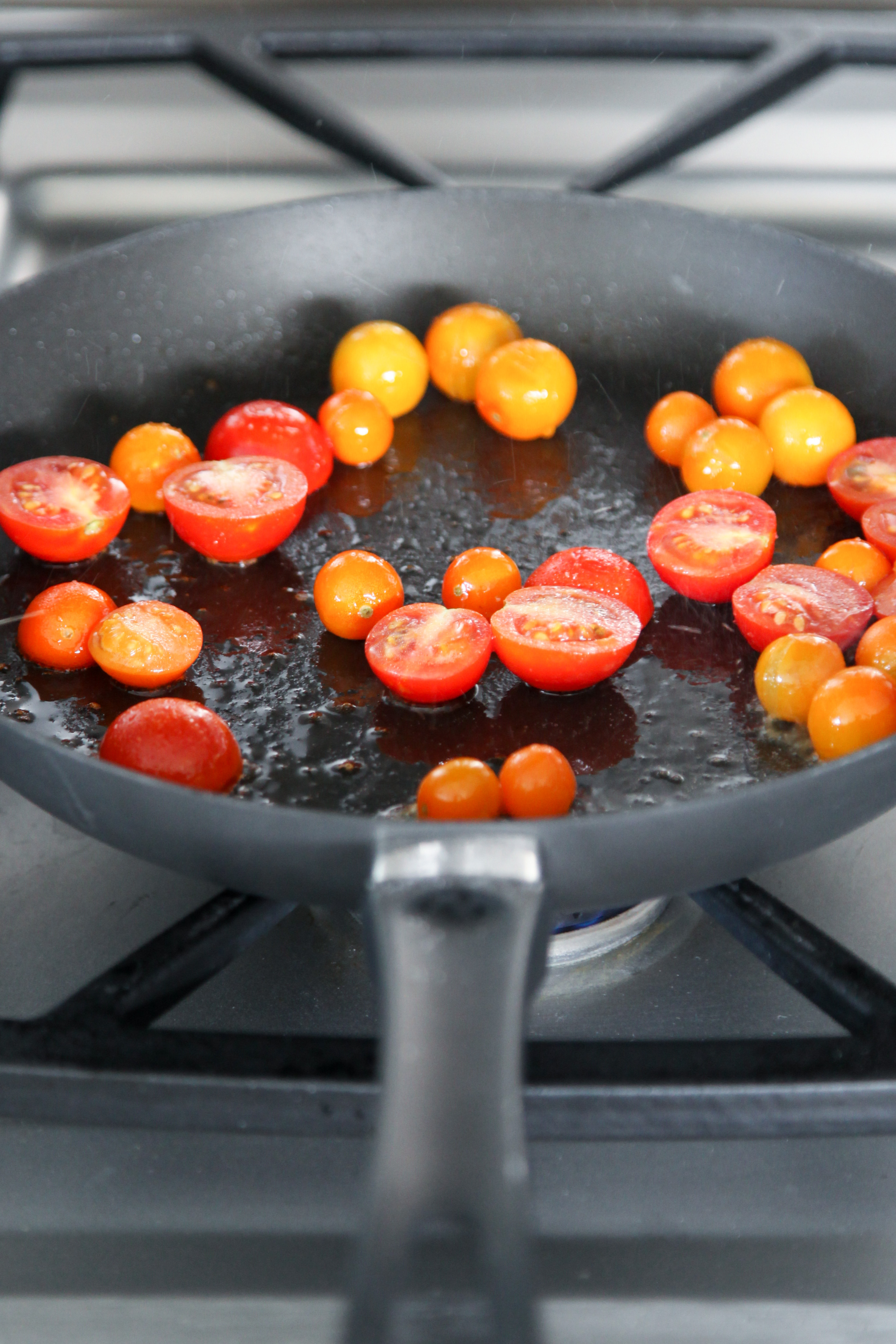 This hearty veggie-packed meal is what I turn to when cravings for a burrito bowl hit; grain-free and vegan, it's a lighter but no-less-satisfying alternative. I make it most often for dinner — the instructions are scaled for one, but can easily be doubled and even quadrupled — but it's not out of line midday or even for breakfast. Simple, yet full of flavor, it's exactly the sort of thing I like to make this time of year.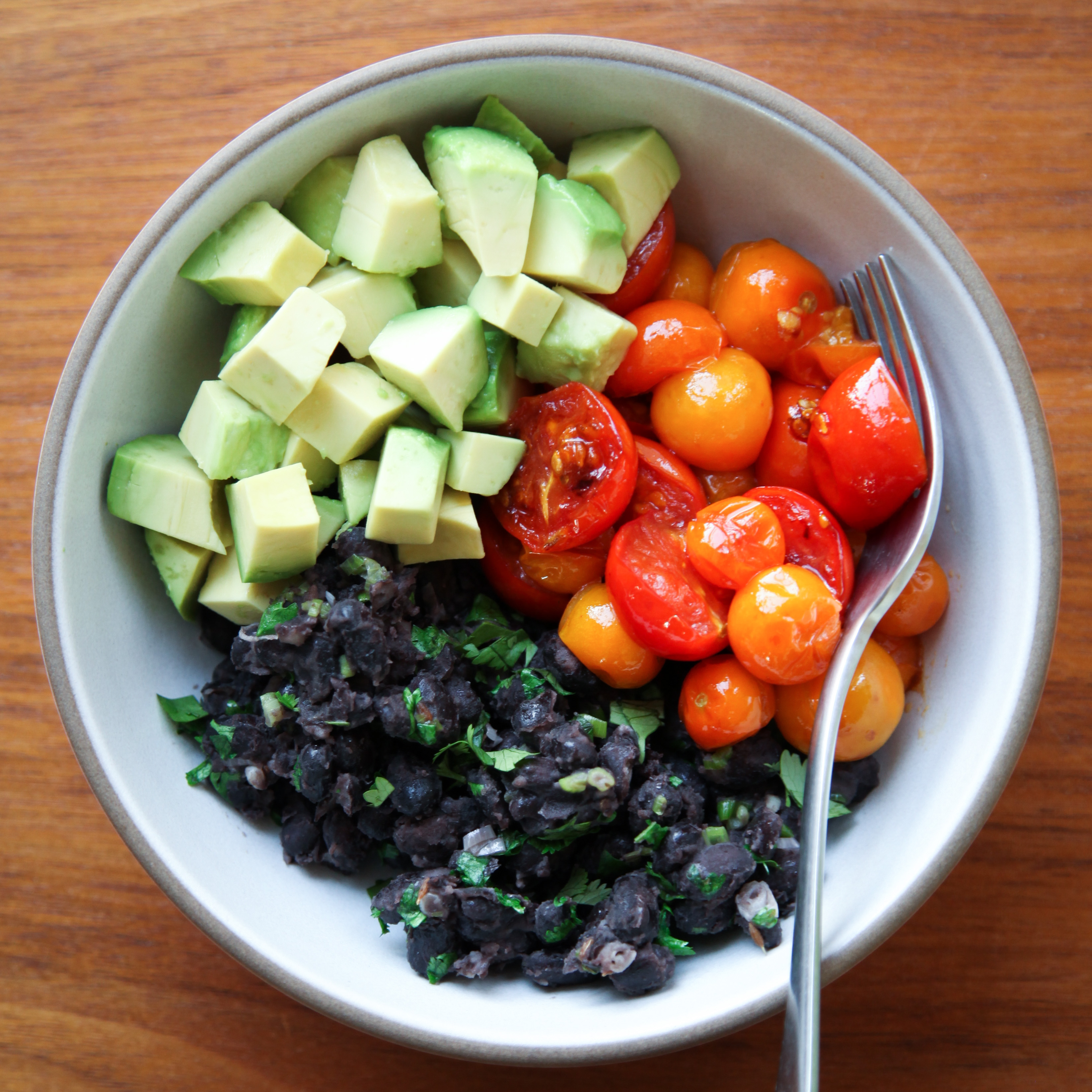 Black Bean, Tomato, and Avocado Bowl
Ingredients
1 tablespoon extra-virgin olive oil, divided
About 1 cup cherry tomatoes, larger tomatoes halved
Kosher salt
Scant 1/4 teaspoon cumin seeds
1 scallion, white and light green parts, thinly sliced
3/4 cup cooked black beans
About 1 tablespoon cilantro, chopped
1/2 an avocado, diced
Hot sauce, to taste
Instructions
In a medium skillet, cook cherry tomatoes with 1/2 tablespoon olive oil over medium heat until slumped, about 5 minutes; season to taste with salt.
Meanwhile, heat cumin and scallions in 1/2 tablespoon olive oil over medium heat until fragrant, about 1 minute, add black beans, cook for 2-3 minutes, smashing as you go with a wooden spoon, until heated up. Season to taste with salt (if needed), and add cilantro off the heat.
Add the tomatoes and black beans to a bowl; top with avocado. Serve with hot sauce.
Notes
If tomatoes aren't in season, try
slow-roasting them
to concentrate their flavor instead of quickly-cooking them in a skillet.