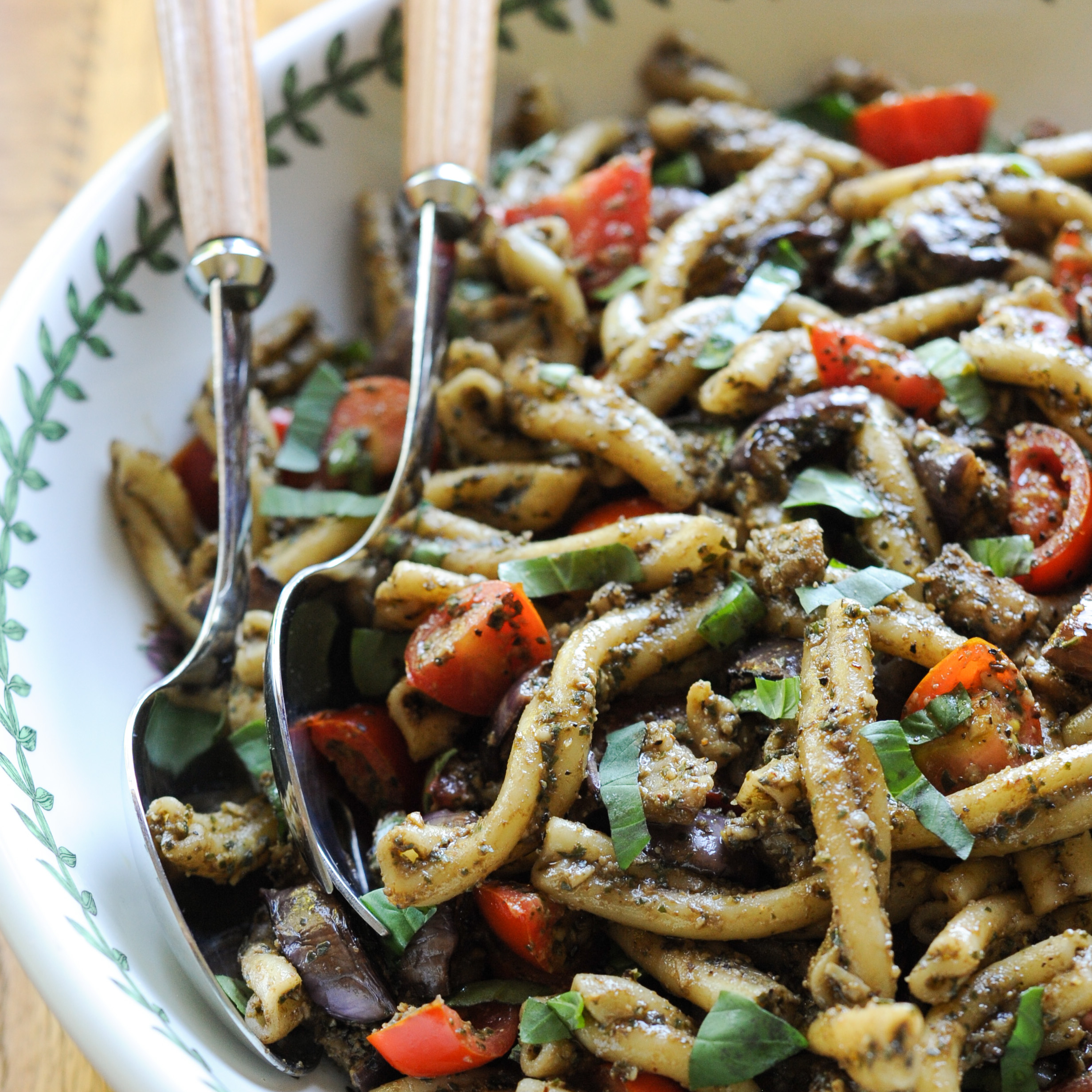 When making pasta at home there are two rules I live by. One: go for the good stuff; by that I mean I don't bother with whole wheat, quinoa-, or bean-based options, as I've yet to find a brand that yields the same perfectly al-dente texture as pasta made with refined flour. And two: either serve it as a side or go heavy on the vegetables (or, ideally, both). Made this way, there's plenty of satiating fiber and flavor to go around, without any feeling of sacrifice.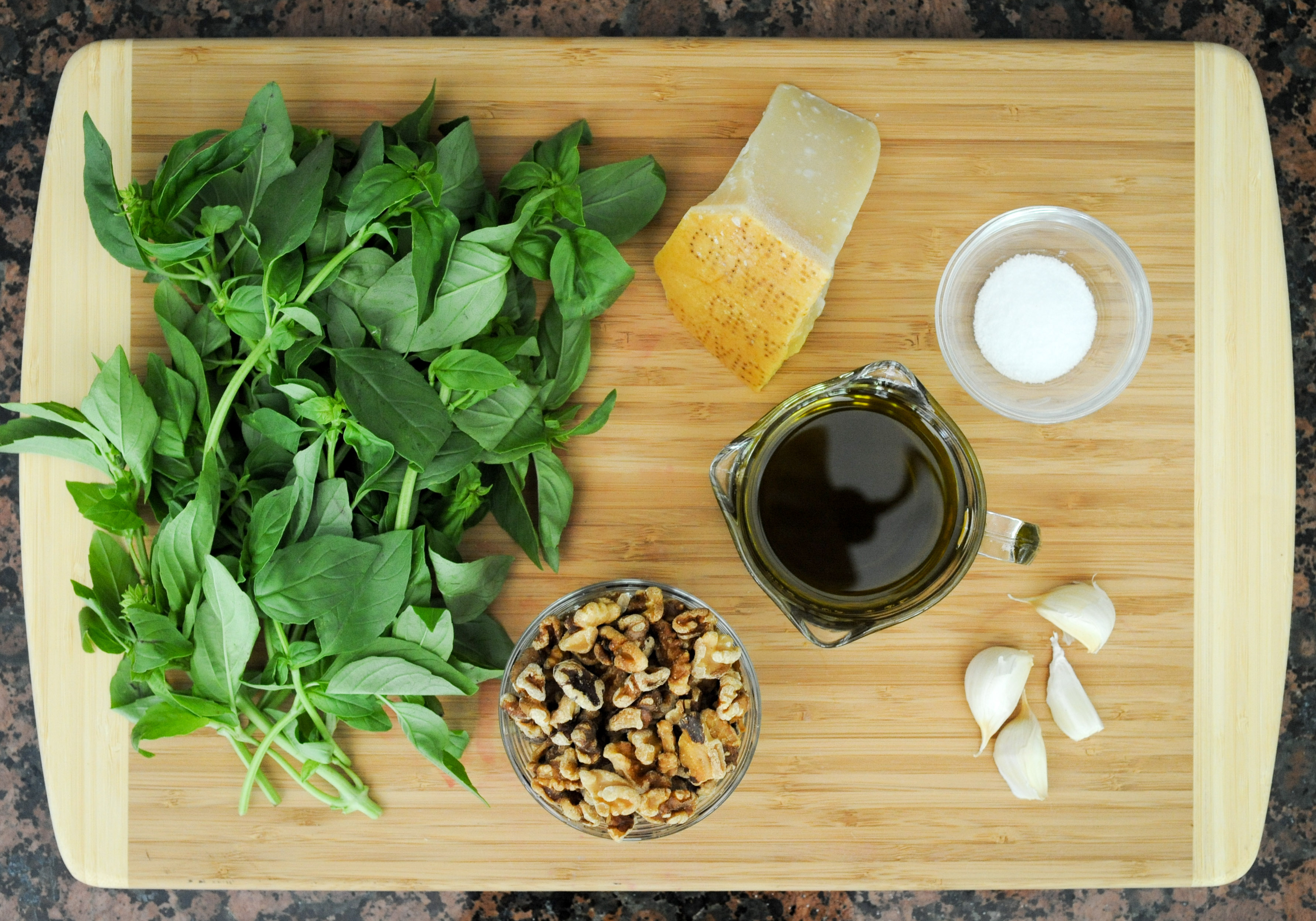 This pesto and summer vegetable number is no exception. An abundance of grilled eggplant and cherry tomatoes bulk it up, while bold, garlicky pesto ties it all together. Served hot, it's a great stand-alone dinner; at room temperature, it makes for a lovely brown-bag lunch (the leftovers are particularly good, as far as pasta goes). Similarly, it would be a welcome addition to a backyard barbecue.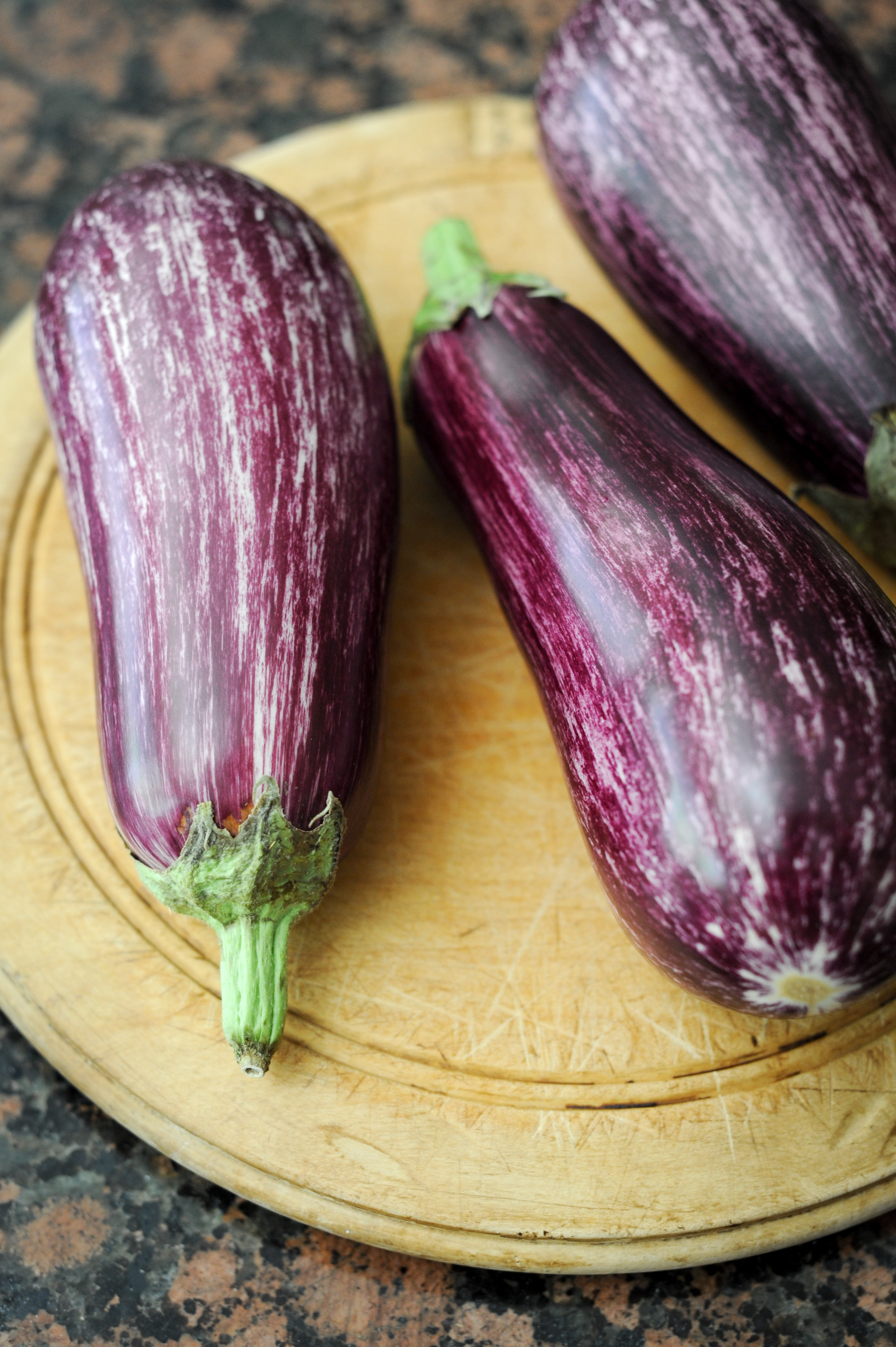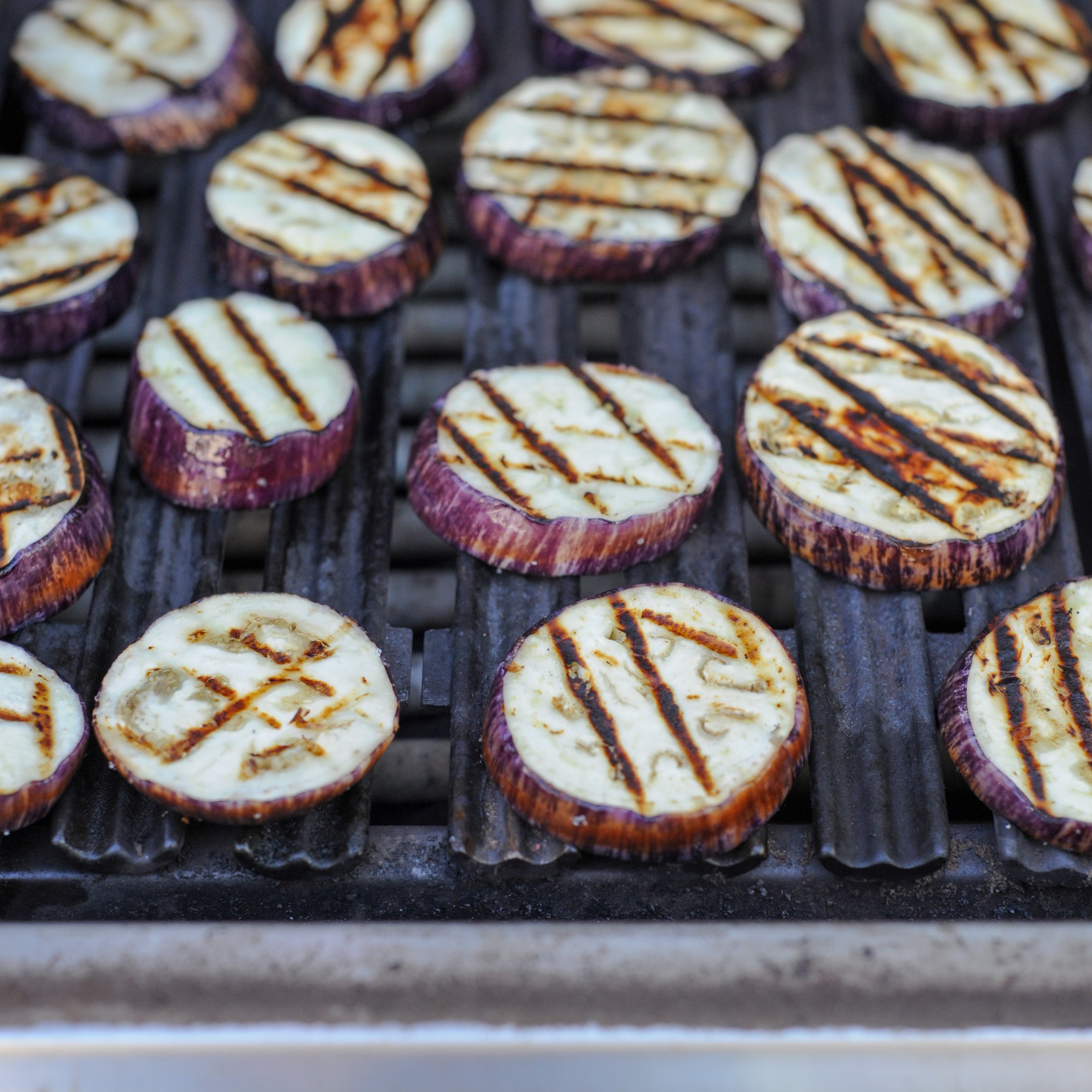 As written, it yields an extra cup of pesto perfect for dressing up scrambled eggs, spreading on a sandwich, or tossing with roasted vegetables. Unlike a standard Genovese-style pesto, this clever recipe sourced from the classic Silver Palate Cookbook calls for walnuts rather than pricey pinenuts. Garlic-heavy and bold, it has long been my go-to, ever since my step-grandmother Grenelle passed it along to me.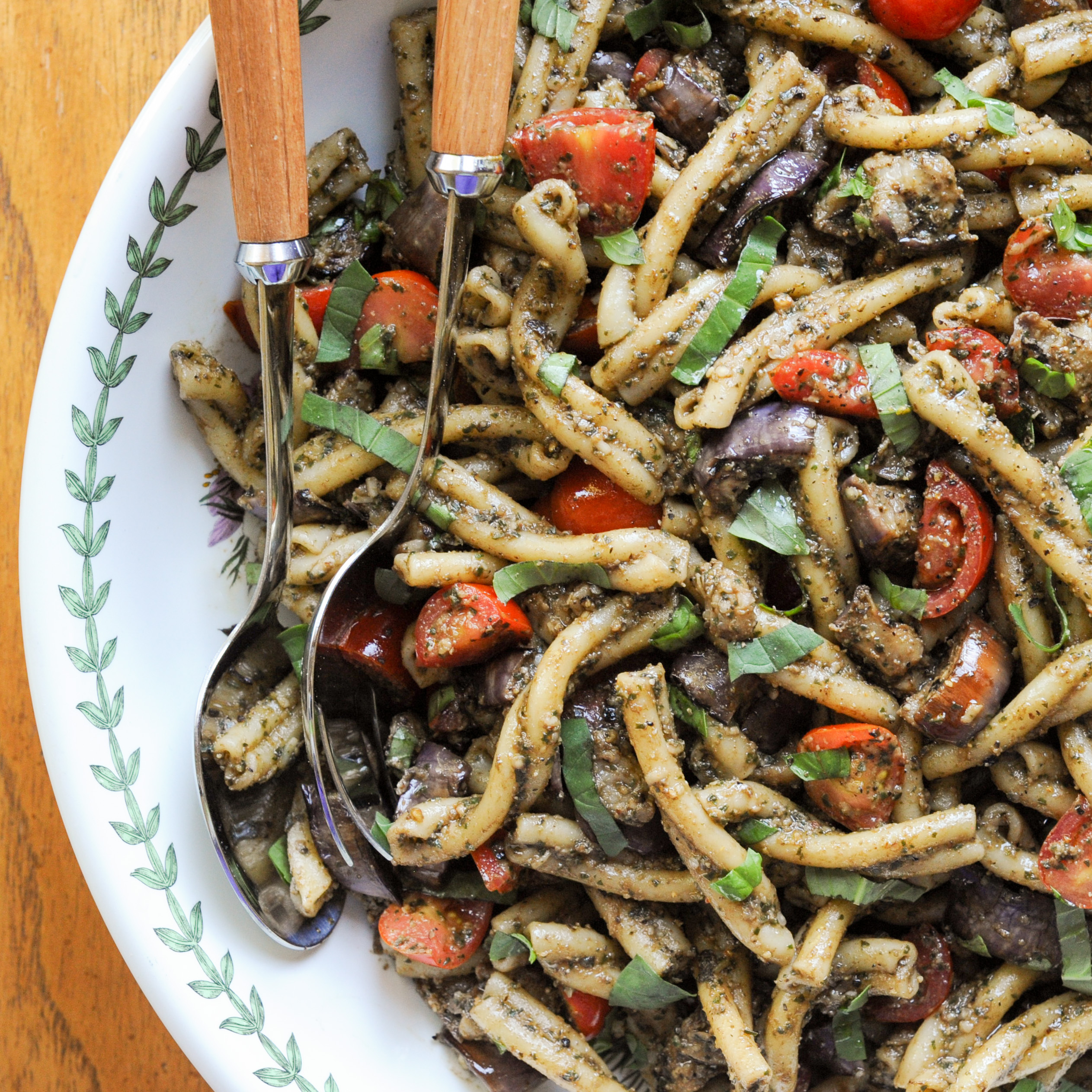 Pesto Pasta With Grilled Eggplant and Cherry Tomatoes
Yield:
Serves 4-6; 1 cup of extra pesto
Ingredients
For the pesto:
3 large or 4 small cloves garlic, peeled
1 cup (3 1/2 ounces) walnuts, toasted
1 cup extra-virgin olive oil
2 loosely-packed cups (3 ounces) basil
1 1/4 cups (3 1/8 ounces) parmesan, finely grated
1/2 to 3/4 teaspoon kosher salt
Freshly-cracked black pepper, to taste


For the pasta:
3 small eggplants or 1 large globe, cut into 1/2-inch-thick rounds
Neutral oil, such as grapeseed or rice bran
Kosher salt
About 3/4 pound short pasta, such as penne or bow ties
1 pint cherry tomatoes, halved
4-5 sprigs basil, cut into chiffonade
Freshly-cracked black pepper, for finishing
Instructions
Make the pesto: Purée the garlic and walnuts in a food processor until a finely chopped. Add the olive oil and process until smooth. Add the basil in two batches, blending until smooth. Transfer the pesto base to a large mixing bowl.
Fold in the parmesan, and 1 teaspoon salt. Seasoning to taste with pepper and additional salt as necessary.
Grill the eggplant: Prepare a medium-high charcoal or gas grill.
Brush the eggplant rounds on both sides with oil, sprinkle generously with salt, and arrange on the grill. Cook for 2-3 minutes or until golden-brown. Flip, cook for 2-3 more minutes. Transfer to a cutting board and slice into cubes.
Meanwhile, bring a large pot of salted water to a boil. Cook the pasta until al dente; drain.
Gently toss together the hot pasta, eggplant, and cherry tomatoes. Add the pesto to taste (I used about 1 cup, with about 1 cup leftover). Garnish with the basil chiffonade and a few grinds of black pepper. Serve hot or at room temperature.
Notes
About 1 cup of store-bought pesto can be substituted for homemade in a pinch. Let leftovers come up to room temperature for an hour; don't reheat.