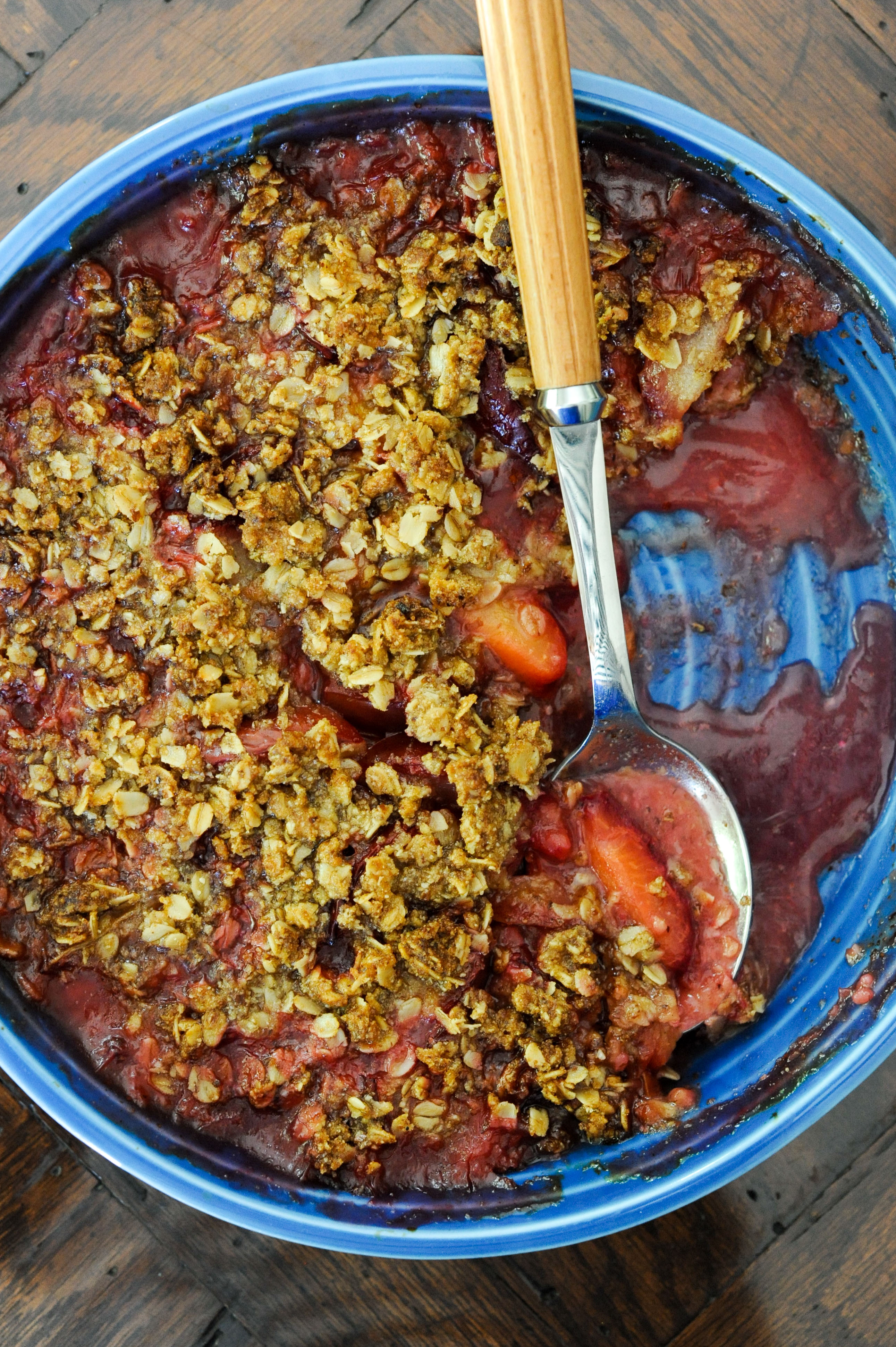 Though I don't have any issues with gluten, I still like to have a handful of gluten-free recipes up my sleeve. When baking for friends who abstain from wheat and other glutinous grains, my typical strategy is to stick with desserts that either omit grains altogether or that contain a small amount, with the hope that it'll be easier to substitute other ingredients. As we're in the midst of peak berry and stone fruit season, I recently got it in my head that a crisp would be an ideal candidate for this sort of makeover.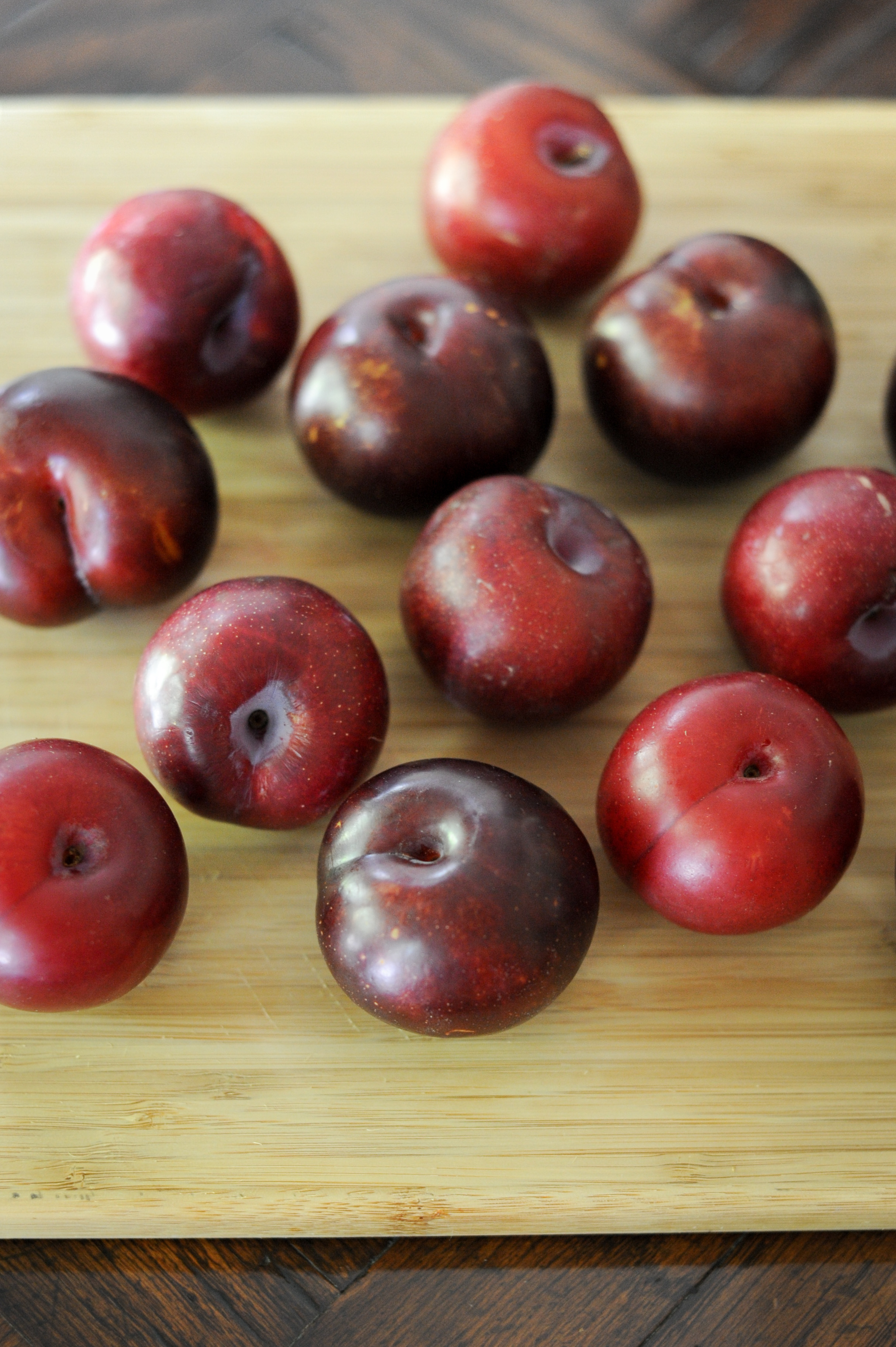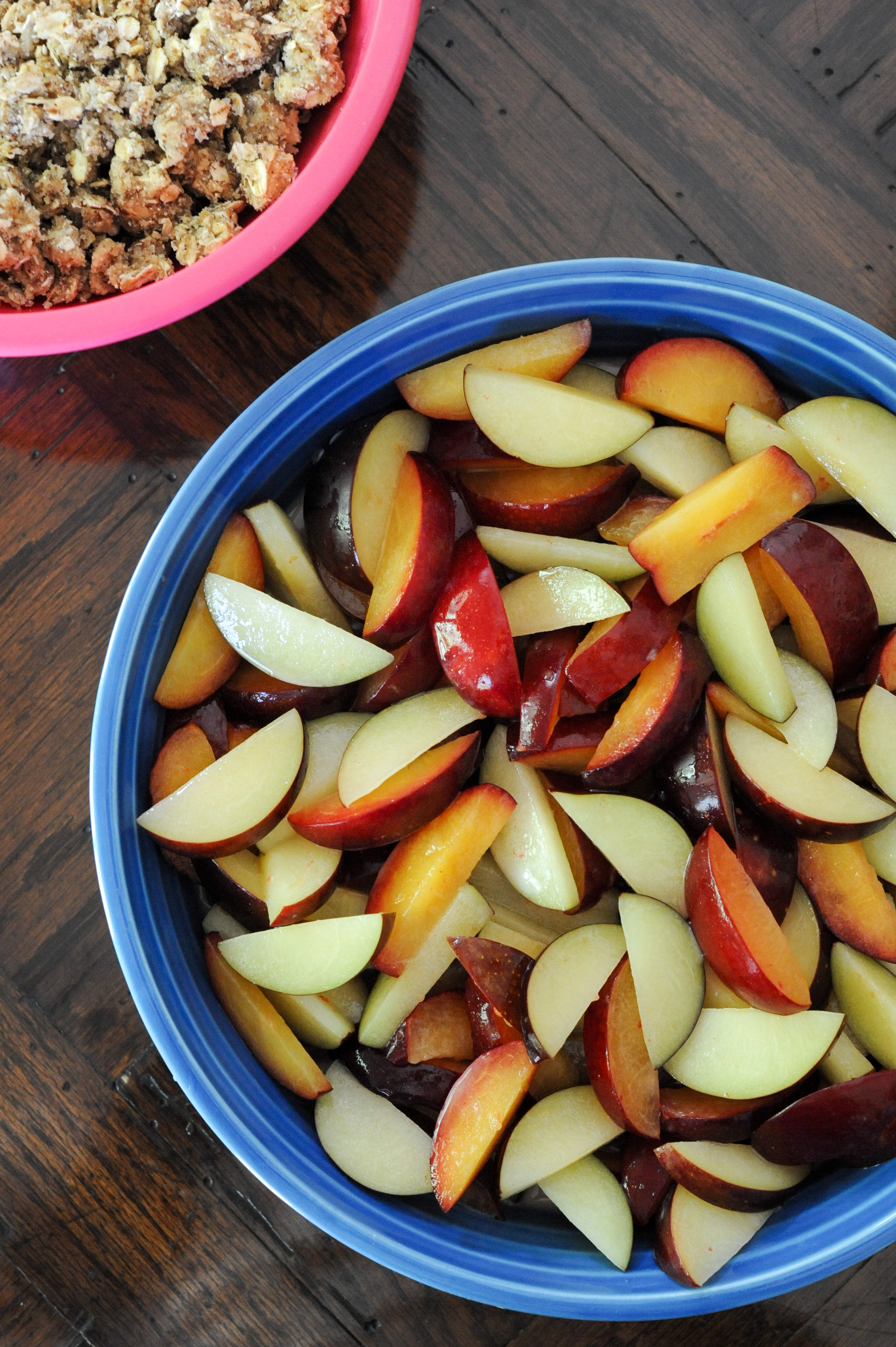 Given that most of the ingredients in a crisp don't contain gluten (fruit, oats, butter, some sort of sweetener, and maybe some nuts or seeds) it's hardly a stretch to make a version that's completely gluten-free. To thicken the baked plums' juices, I swapped cornstarch for all-purpose flour. (Arrowroot starch or tapioca flour would also work well here, though the amount used will be a bit different.) The crumble is made up of a nutty combo of almond meal, rolled oats, brown sugar, cardamom, and butter; an ideal complement to the jammy plum filling.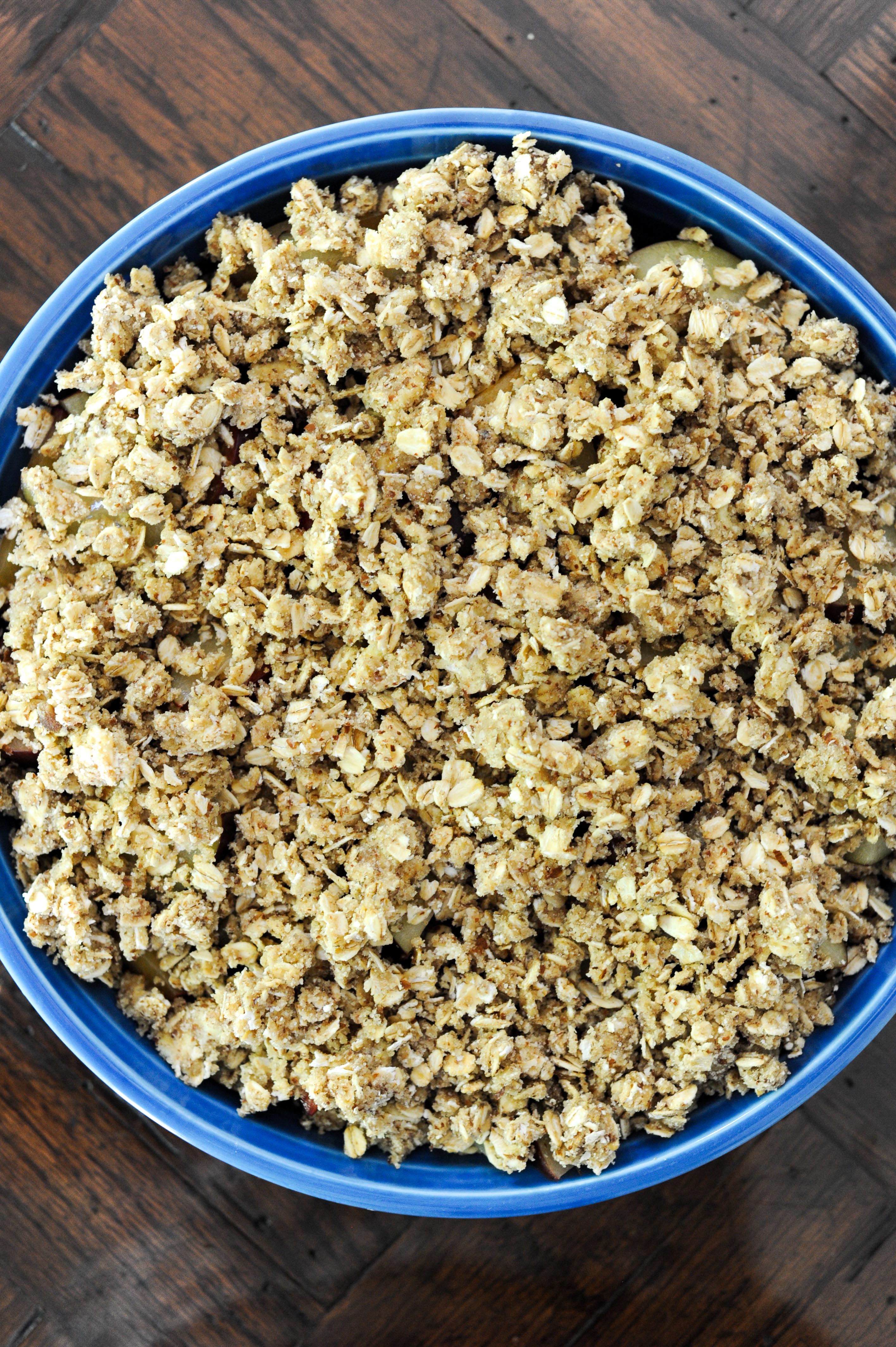 It took a little bit of tweaking to get the proportions just right, but after a few rounds of testing, I'm pretty darn satisfied with the results. The crumble is reminiscent of a brown-sugar-rich oatmeal cookie, an ideal topper for the gingery plum filling.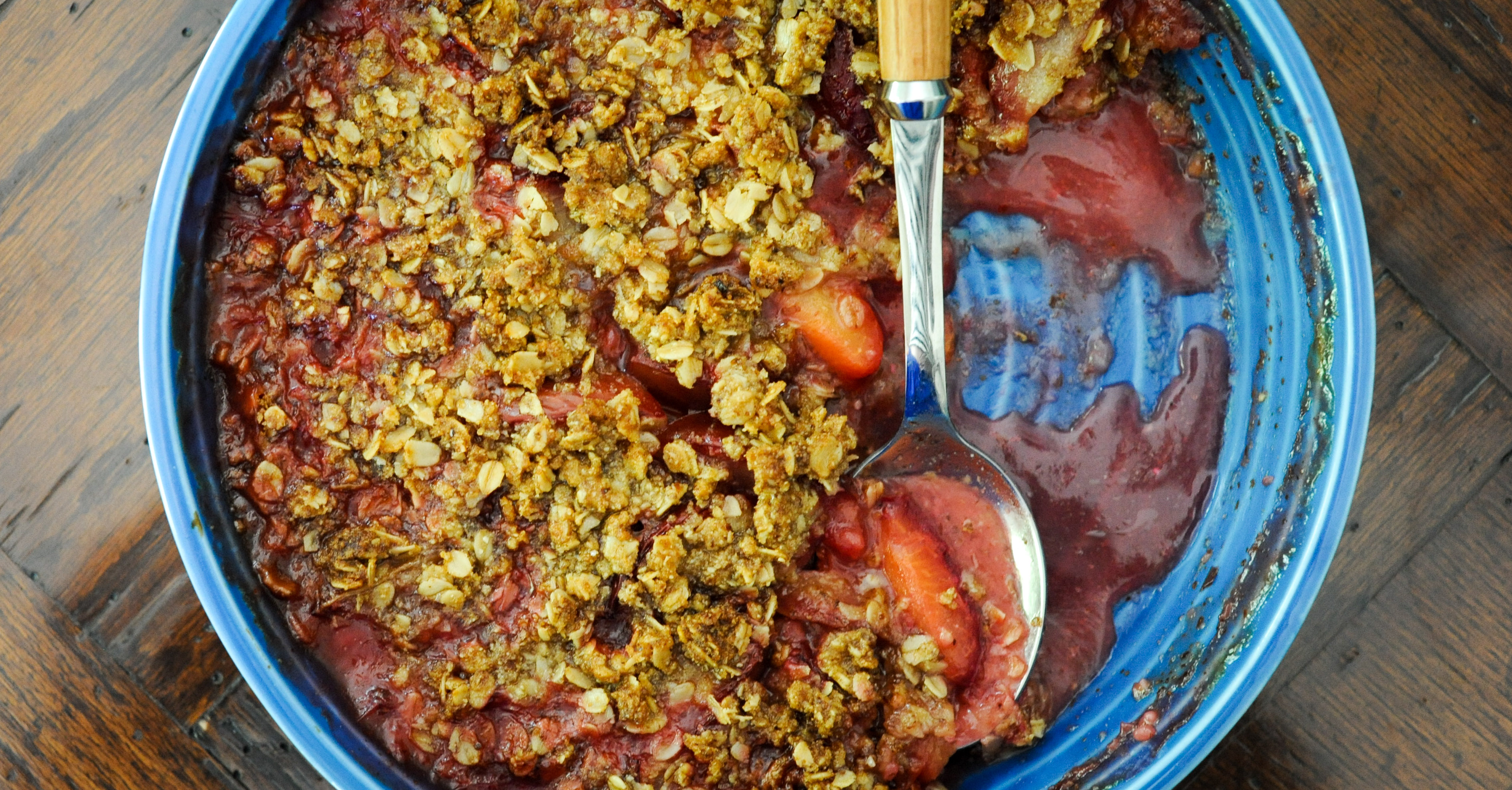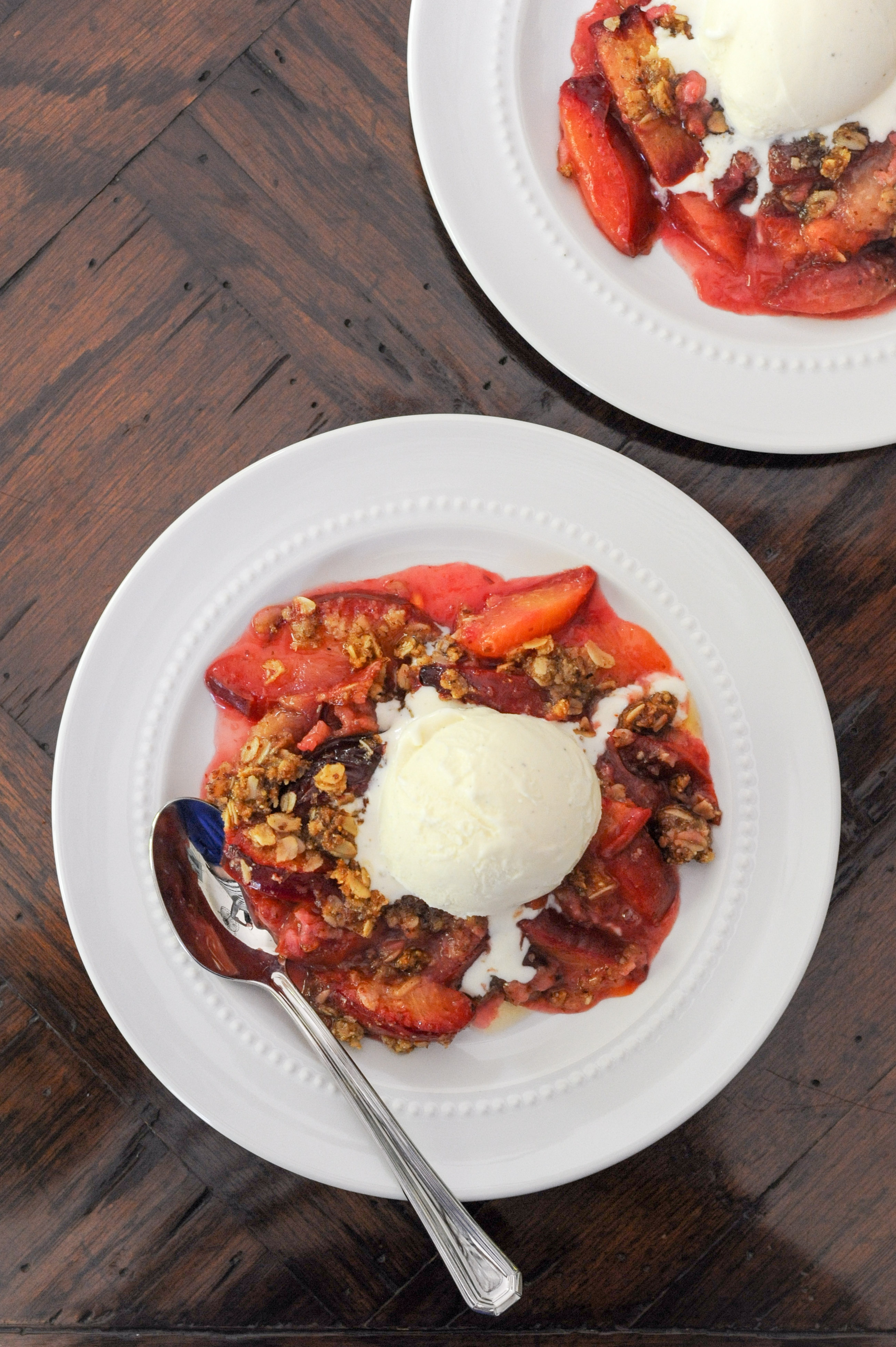 Gluten-Free Plum-Ginger Crisp
Ingredients
2 1/2 pounds plums, pitted and sliced
1/2 cup (3 1/2 ounces) granulated sugar, divided
3 tablespoons cornstarch
1 1/2 tablespoons ginger juice or minced ginger
2-3 tablespoons lemon juice
Kosher salt
3/4 cup (2 5/8 ounces) rolled oats
1/2 cup (1 3/4 ounces) almond meal
1/4 cup (2 ounces) dark brown sugar
3/4 teaspoon freshly-ground cardamom
6 tablespoons (3 ounces) unsalted butter, cubed and chilled
Instructions
Preheat the oven to 350°F.
Add the plums, 1/4 cup granulated sugar, cornstarch, ginger, lemon juice, and a large pinch of salt to a large mixing bowl. Toss gently to coat. Adjust sugar and citrus juice to taste.
Transfer the mixture to a pie plate or 8-inch square baking dish.
In a medium-size bowl, whisk together the oats, almond meal, brown sugar, 1/4 cup granulated sugar, and 1/2 teaspoon kosher salt. Add the butter, and rub the mixture together with your fingers, like when making pie crust, until the butter is incorporated and the mixture has a crumbly texture.
Sprinkle the topping over the filling. Place the baking dish on a baking sheet (in case the filling bubbles over) and bake until the topping is dark golden brown and the fruit is bubbling, 45 minutes-1 hour.
Serve warm with whipped cream, ice cream, full-fat Greek yogurt, or creme fraiche.