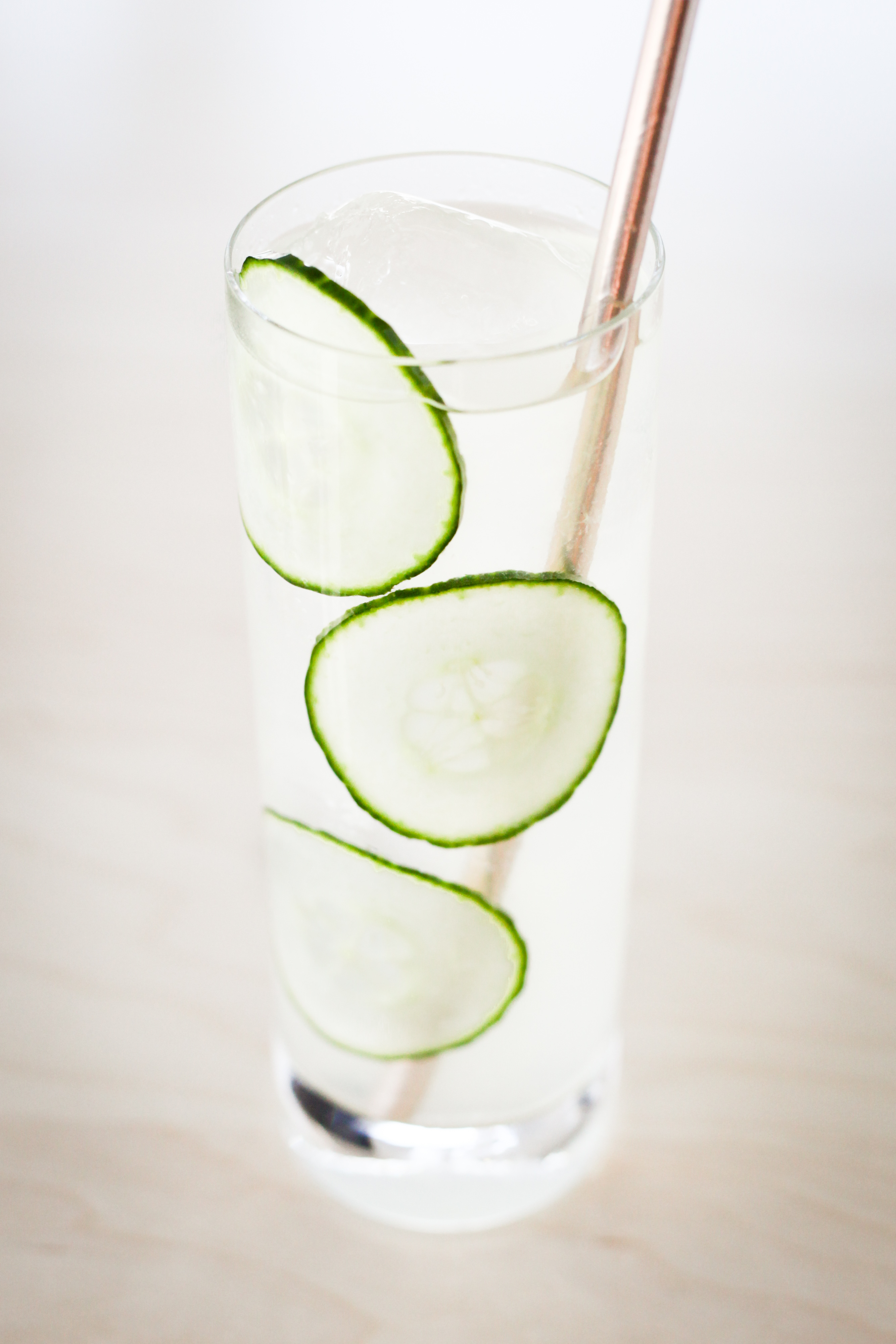 The closest I've come to being a regular at a bar, Cheers-style, came when Andrew and I lived in San Francisco's NOPA neighborhood. At the time, my best friend Ally bartended at a spot down the street, Madrone Art Bar. Naturally, we'd pop in from time to time to say hi and have a couple (or more than a couple) drinks. While Madrone has a fairly-extensive cocktail and beer list, early on I landed on a favorite and rarely wavered in my order thereafter. A combination of cucumber vodka, ginger beer, and lime, the "Lola" was easy to love.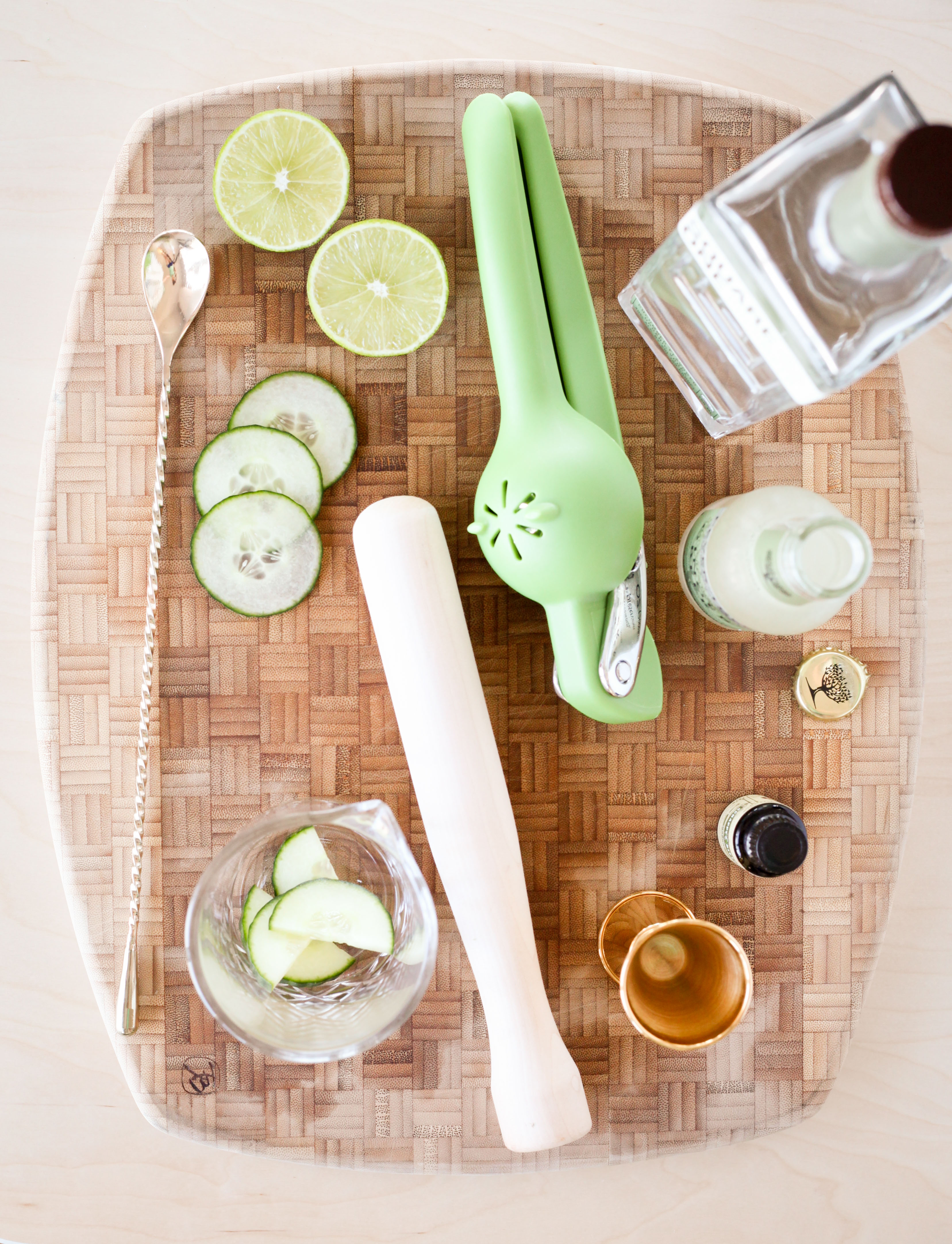 In essence a cucumber Moscow mule, this refreshing riff on a classic is just the sort of thing I want to drink when it's hot out, as it has been lately. Though it's been a while since I've been into Madrone (moving cross-country will do that), I can still get a taste of those days by making my take on it at home.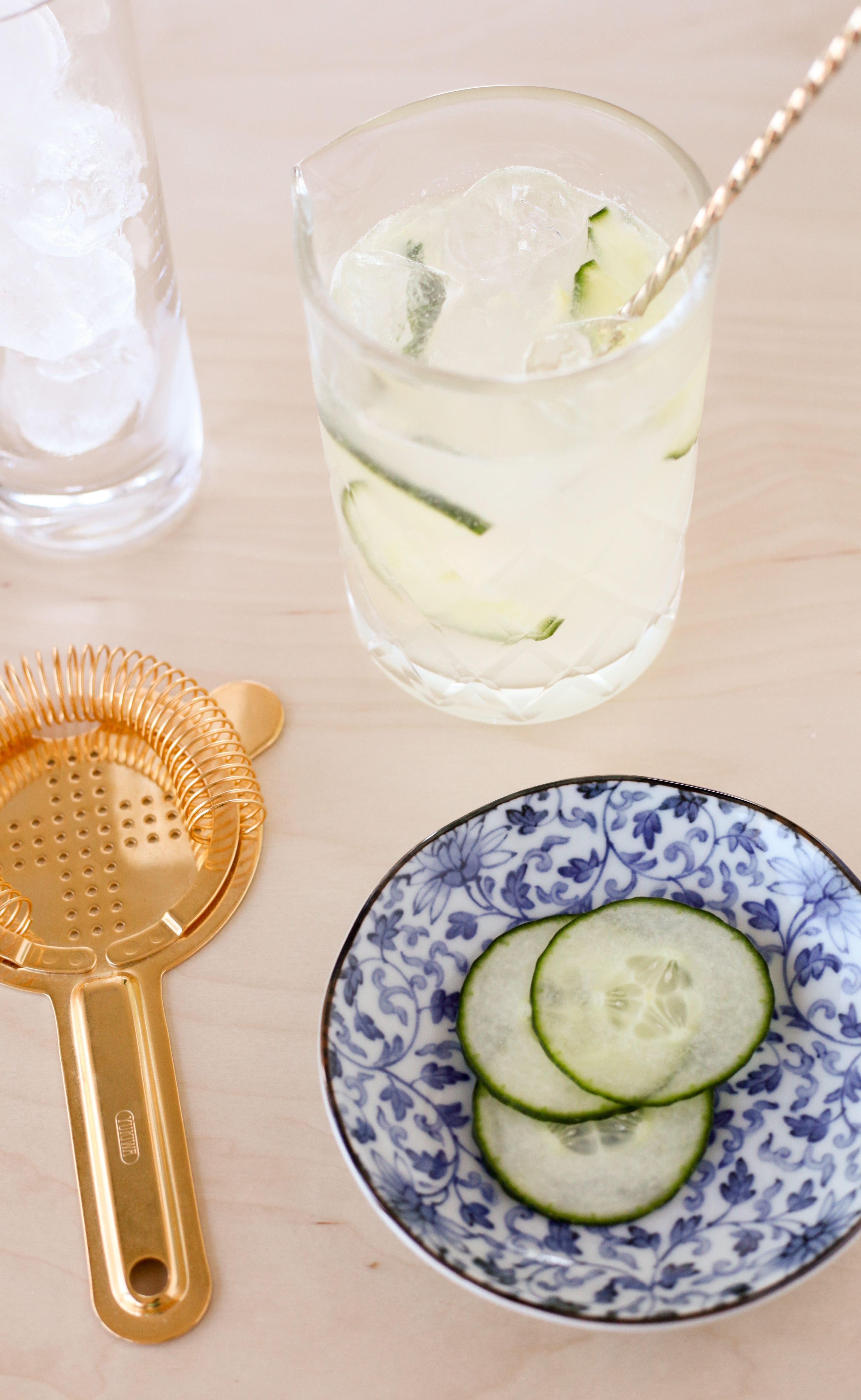 While not standard, Ally would sometimes add a few dashes of celery bitters to my drink, so I've done the same here; that said, the drink won't suffer if you don't feel like picking up a bottle. And, if you do shell out, it won't go to waste: a few dashes make for a lovely, lightly-vegetal addition to a variety of cocktails like martinis, gin and tonics, and bloody Marys.
Cucumber Moscow Mule
Ingredients
4 cucumber half moons, plus 3 thin slices for garnish
1/2 ounce (about 1/2 lime) freshly-squeezed lime juice
2 ounces cucumber vodka, such as Square One
4 ounces ginger beer, such as Fever Tree
5-6 dashes celery bitters, such as Scrappy's, optional
Instructions
In a mixing glass or cocktail shaker, muddle the cucumber and lime juice. Add ice, vodka, ginger beer, and bitters, stir. Strain into an ice-filled glass (I used an 11-ounce collins glass) and garnish with the sliced cucumber.