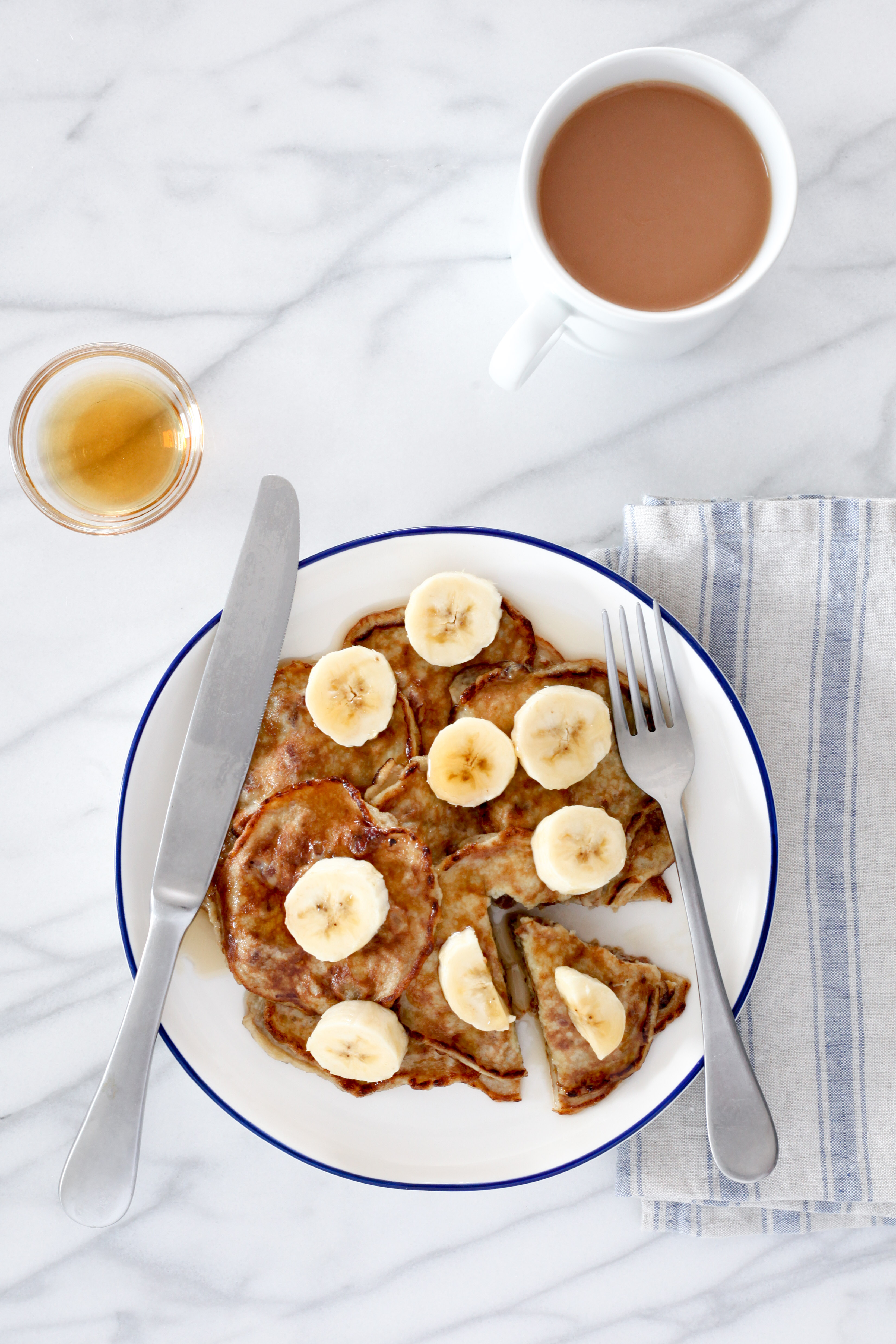 Magical, paleo, two-ingredient, grain-free: all of these buzz words have been used to describe these pancakes (or a close cousin thereof). And, here's the shocker, this crazy recipe, which, at it's most elemental, is just a cooked slurry of banana and eggs, actually works. Moreover, the pancakes taste good and shockingly pancake-like, especially when drizzled with a little bit of maple syrup.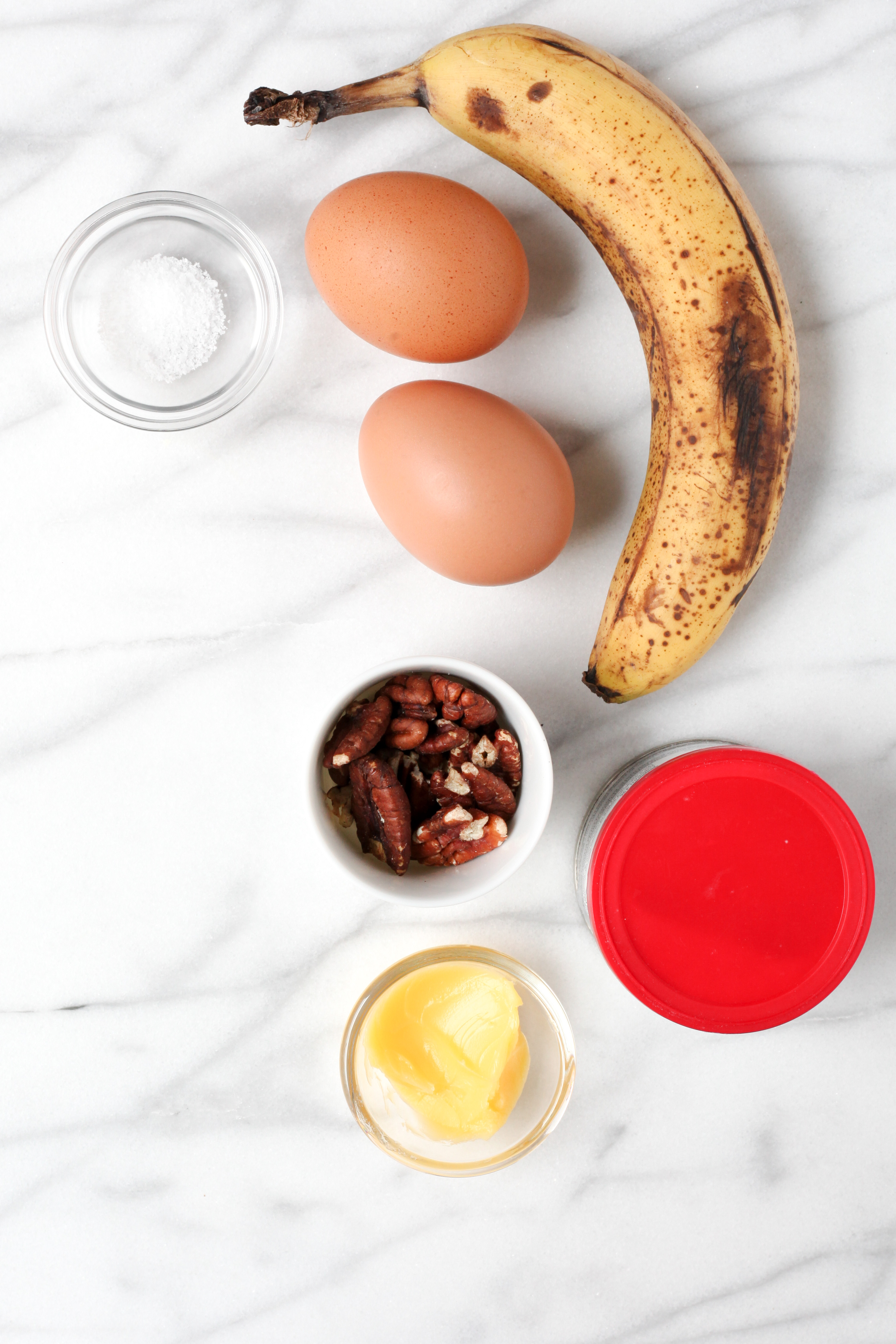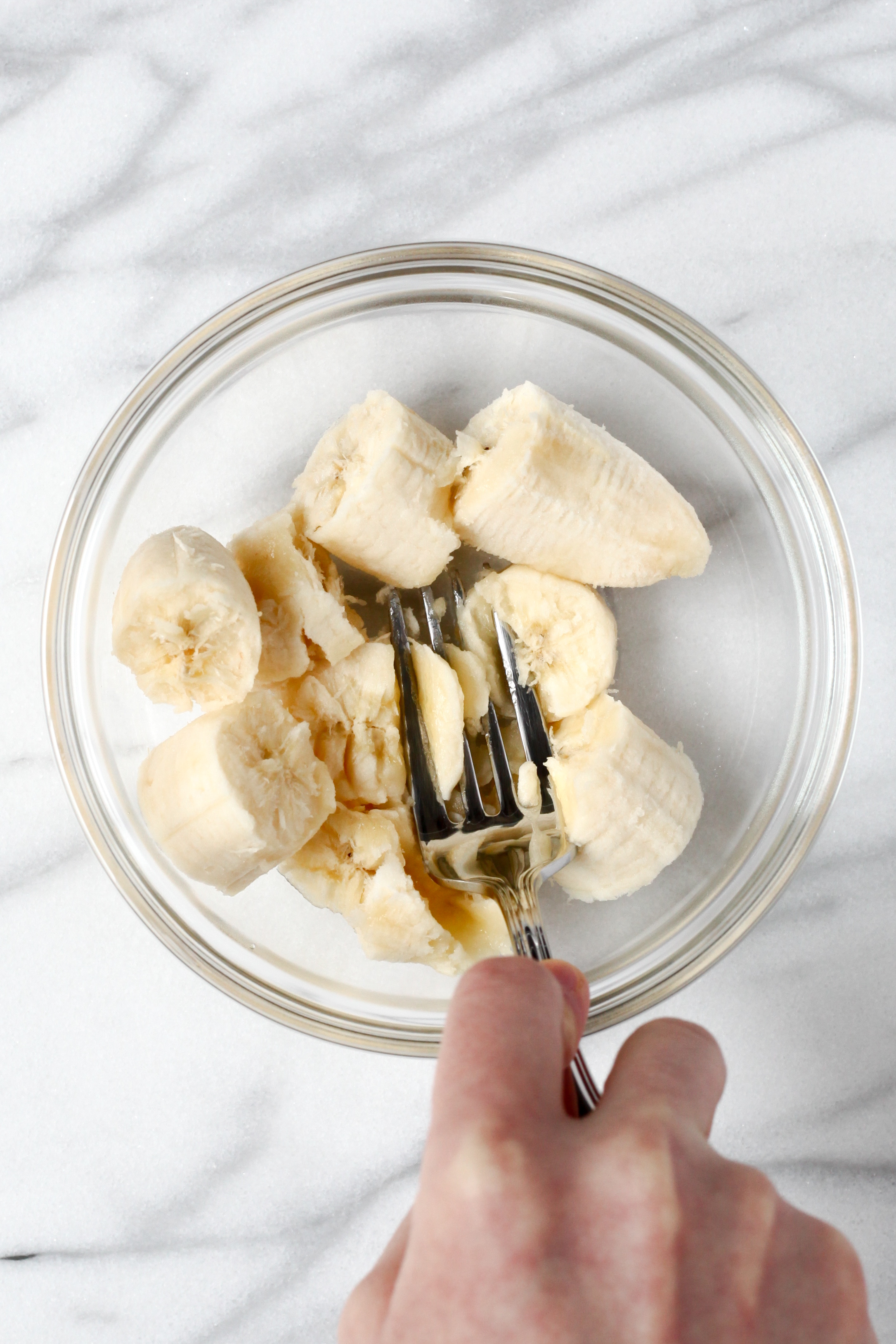 If you're rolling your eyes right now or thinking Nicole's really drunk the Kool-Aid, I feel you. As a skeptical person, I wanted so badly to hate on this concept, and was completely prepared to do so, but I was wrong. When cooked, some sort of weird alchemy goes on, transforming this runny, not-quite-homogenized batter into tender, eggy, crepe-like pancakes.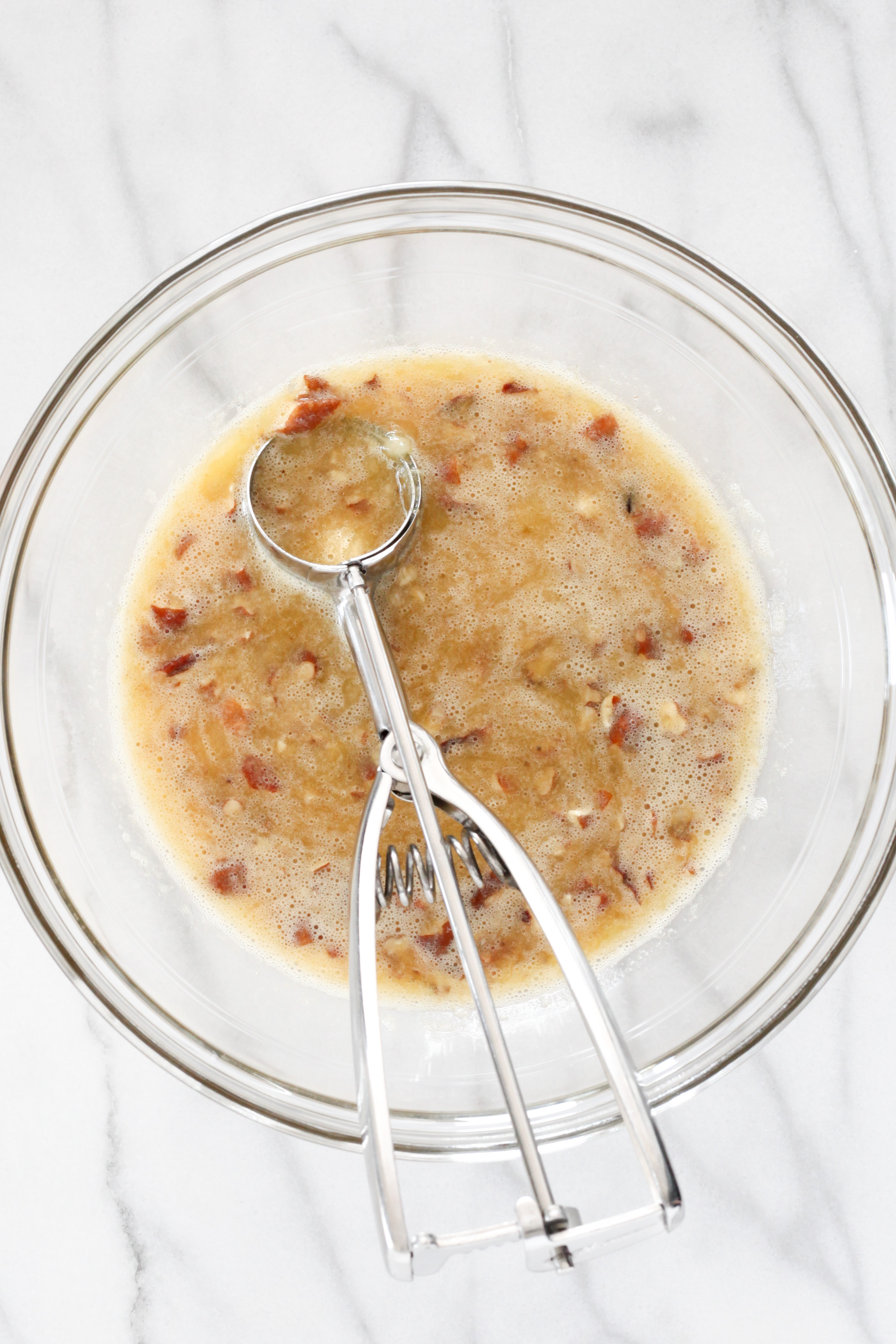 While I don't really recommend going the basic two-ingredient route, do know that it works, provided you use a truly non-stick skillet. The magic really happens once a few small, but key tweaks are made to the recipe. As my friend Emma explains, a bit of baking powder adds loft, a pinch of salt balances and enhances flavor, and some fat, be it melted ghee or a high-smoke-point oil (don't use butter, it'll burn), aids browning, ensures that the pancakes won't stick to the pan, and, as fat tends to do, makes them taste their best. I added chopped, toasted pecans, because banana nut is one of my favorite combinations, but you do you. (Sesame seeds, toasted walnuts, chocolate chips, and blueberries are all nice.)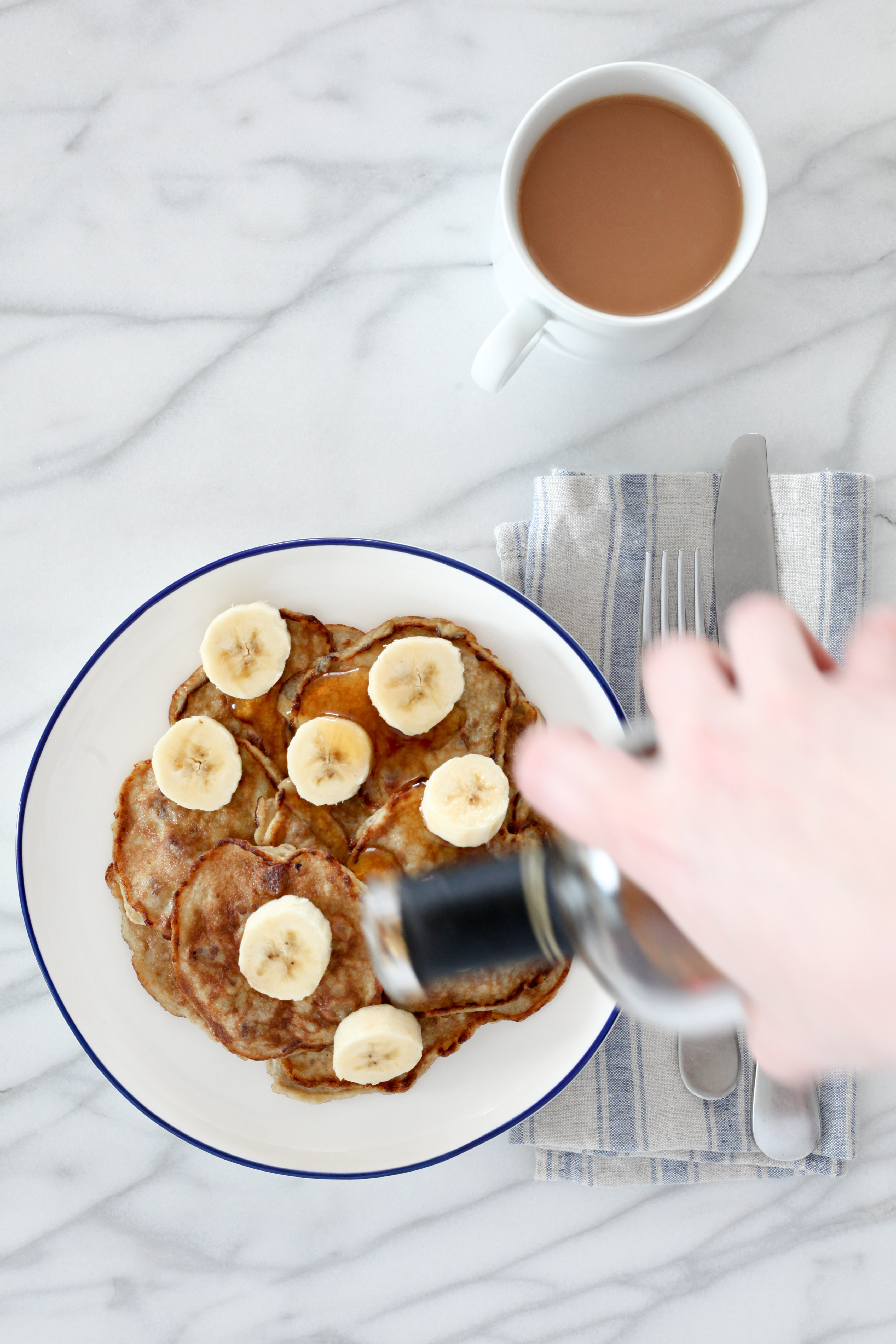 A quick note: before you fire up your stove and dive into a short stack of these, read the recipe carefully. While that's always solid advice, it's especially important here as the batter for these pancakes is looser than typical and thus a little trickier to work with. (Using a thin, flexible spatula makes a big difference as well.) Do expect that you may mangle a couple; you'll soon get the hang of it, and the ugly ones will still taste quite nice.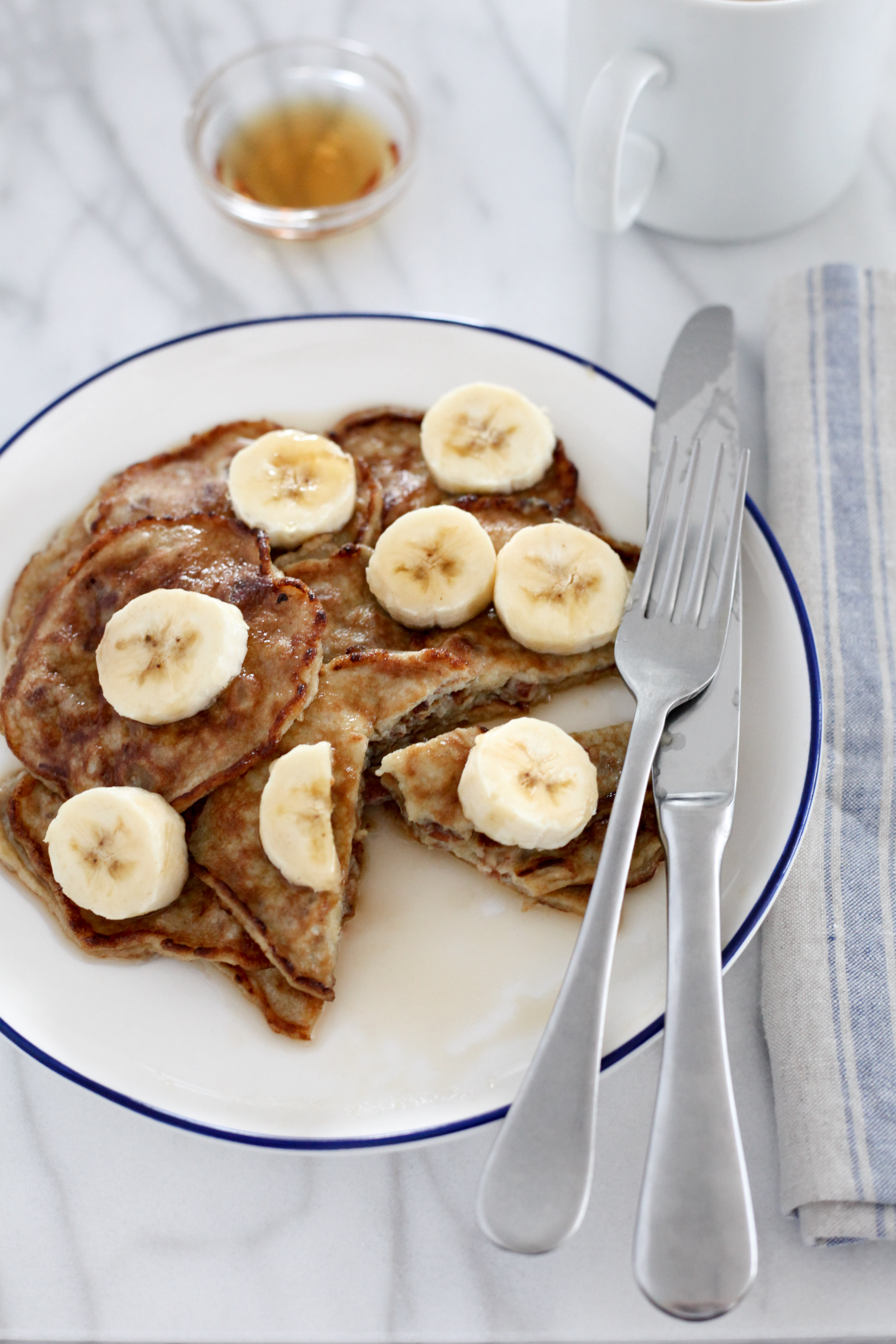 Banana-Pecan Paleo Pancakes
Ingredients
2 large eggs
1/4 teaspoon kosher salt
1/8 teaspoon baking powder
1 ripe banana, mashed, plus sliced banana for serving (optional)
1/4 cup toasted chopped pecans
Ghee or neutral oil, for the pan
Maple syrup, for serving
Instructions
In a small mixing bowl, whisk together the eggs, salt, and baking powder until homogenous. Add the mashed banana and pecans, and whisk until combined.
Over medium-high heat, melt enough ghee or oil in a medium nonstick skillet to coat its bottom when swirled. Once hot, but not smoking, scoop a little less than 2 tablespoons of batter onto the skillet (I use a #50 ice cream scoop to make this easier). It should begin to sizzle; if it doesn't turn up the heat slightly. Cook for 30 seconds-1 minute, or until opaque at the edges and beginning to set up on top. Using the thinnest spatula you have, wiggle the spatula under as much of the pancake as you can manage and carefully flip it. (You will probably make a mess of a couple of the pancakes, till you get a hang of it, but they will still taste good.) Cook for another 30 seconds or so, or until both sides of the pancake are golden brown. Transfer the pancakes to a paper-towel-lined plate as they're done.
Repeat with the remainder of the batter adding more ghee or oil to the skillet as needed.
Serve with sliced banana (if desired) and maple syrup.
Notes
If cooking more than one batch of pancakes, keep them warm in a low (200°F) oven. Pecans not your thing? Toasted walnuts, sesame seeds, chocolate chips, and blueberries (go for the smaller wild ones if you can find them) are all lovely alternatives.