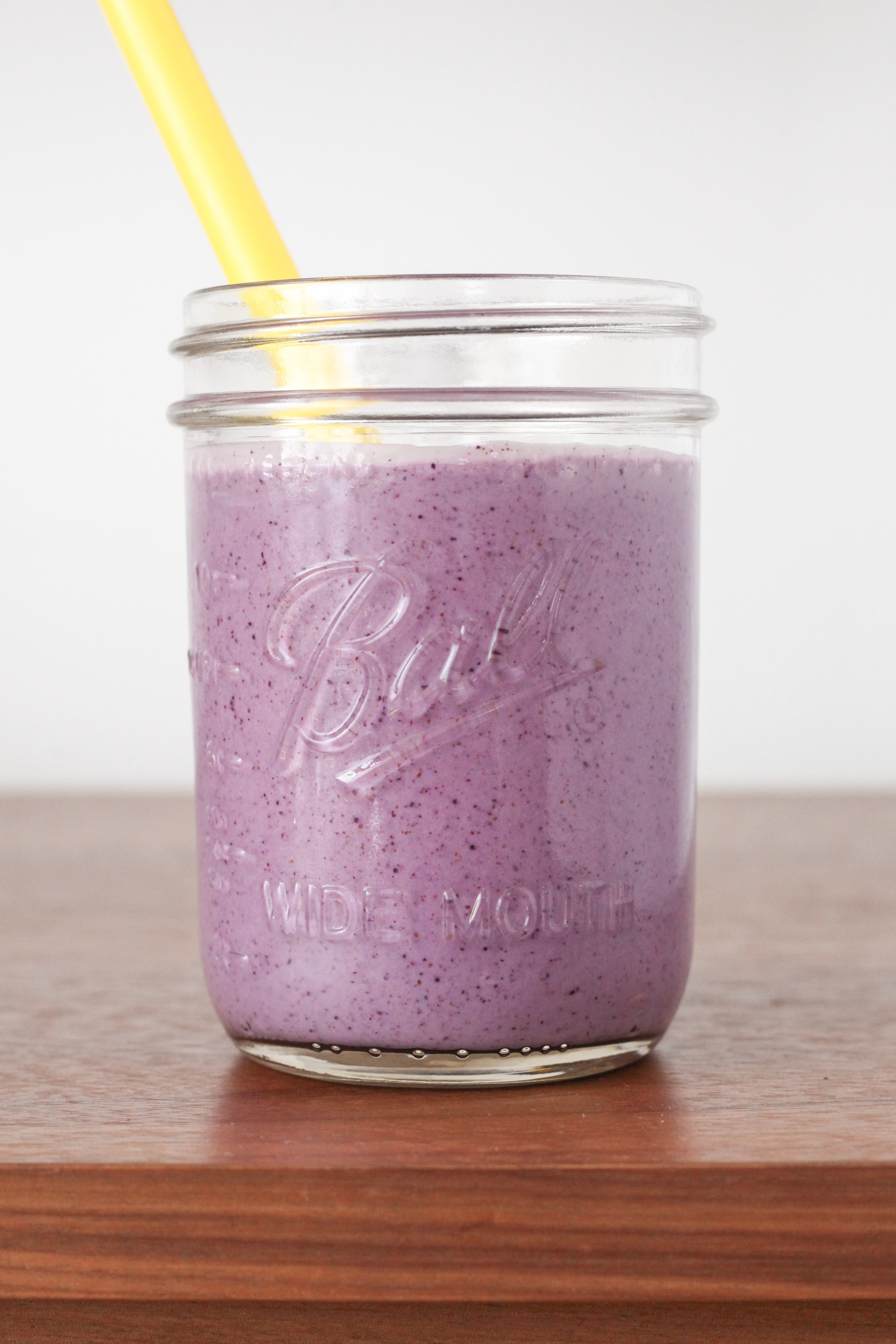 While I don't dislike blueberries, they're hardly my first choice given that they peak at the same time as watermelon, pluots, cherries, nectarines, blackberries, and many other far-more-exciting summer fruits. That is, unless we're talking wild blueberries. Smaller, more-consistently flavorful, and mightily-tart, wild blueberries are like the burrata to conventional blueberries' mozzarella; different and better. Sadly, like tart Montmorency cherries, they're tricky to find fresh outside of their limited growing region, but don't let that bum you out too much; these tiny orbs of tastiness are practically made to be frozen.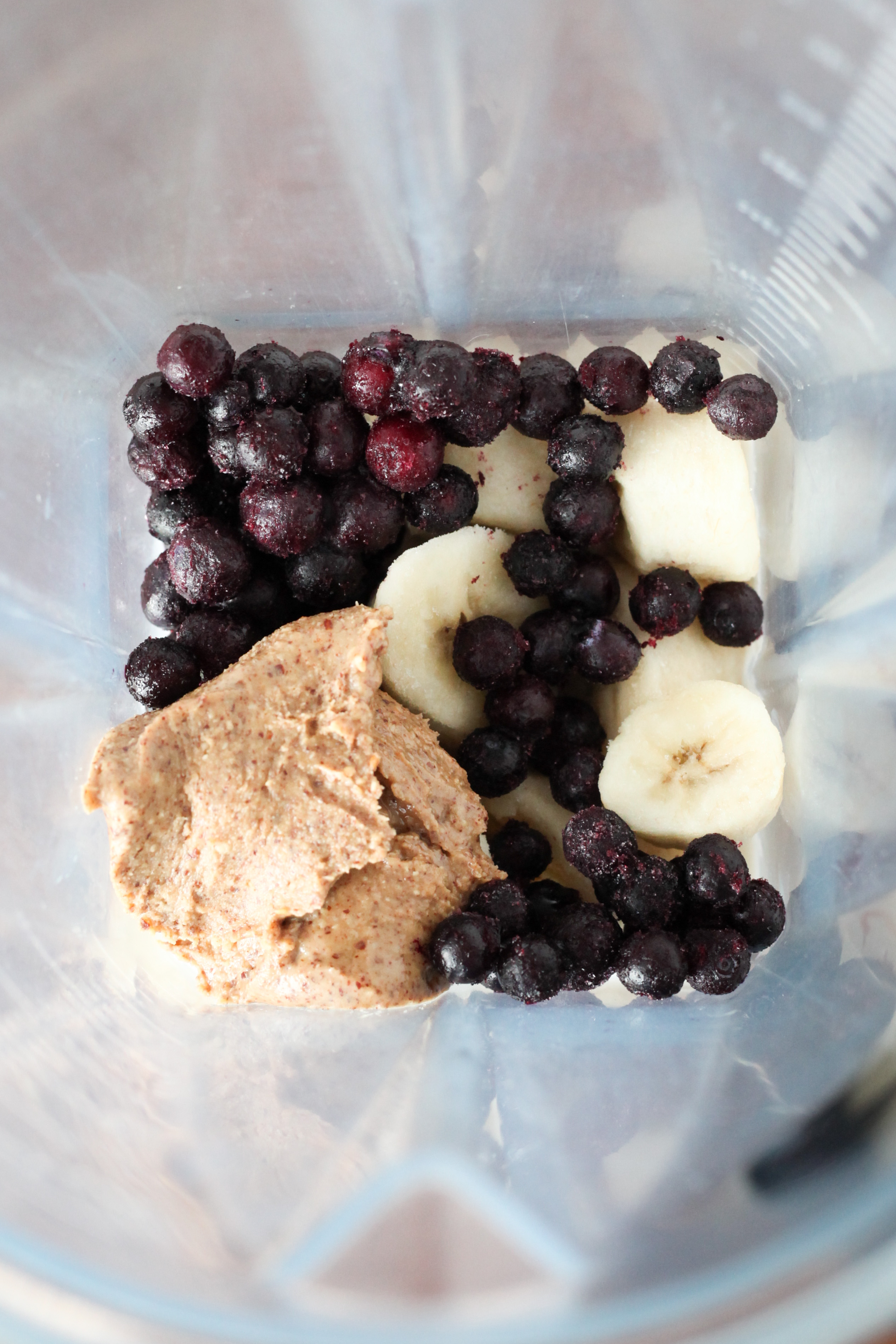 This recipe is a riff on my go-to meal-in-a-glass smoothie. Thick and creamy from a base of Greek yogurt, frozen bananas, and almond butter, it almost tastes like a milkshake, but is a totally reasonable breakfast or post-workout meal. A generous handful of wild blueberries perk the whole thing up, and tint it a gorgeous purply-blue. It is, in my humble opinion, reason enough to stock your freezer with a bag of frozen berries. (They're also excellent stirred into oatmeal towards the end of cooking.)

Blueberry Banana Almond Smoothie
Ingredients
1/2 cup greek yogurt
1/4 cup unsweetened almond milk
2 tablespoons almond butter
1 frozen banana
1/2 cup frozen blueberries (preferably wild)
Instructions
Add all of the ingredients to a blender in the order listed — adding the liquids and liquid-like ingredients first makes it easier on your blender. Blend until smooth.