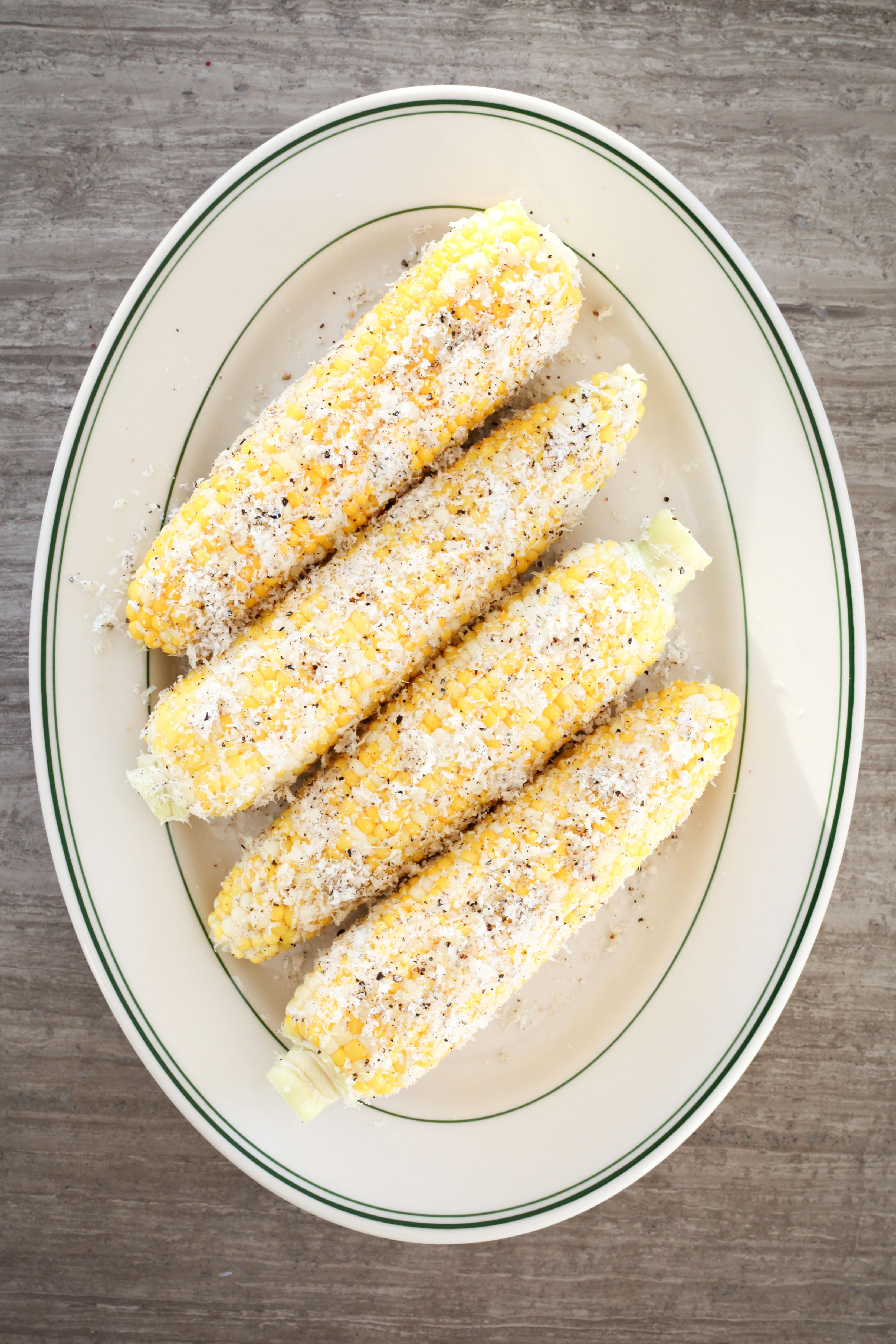 Pasta purists, look away. The idea of dressing up a humble ear of boiled, buttered corn with the trappings of cacio e pepe may offend some, but I, and the genius behind this recipe (the author of Short Stack Vol. 10: Corn, Jessica Battilana) don't care. Yes, cacio e pepe in its pure form is a glorious thing, but that doesn't mean it can't — or shouldn't — be riffed on. And when you take a step back and think about it, cacio e pepe corn makes a lot of sense; sweet buttery corn pairs wonderfully with nutty Parmesan, shower it with freshly-ground black pepper and some sharp, salty Pecorino and — shocker — you have a winner.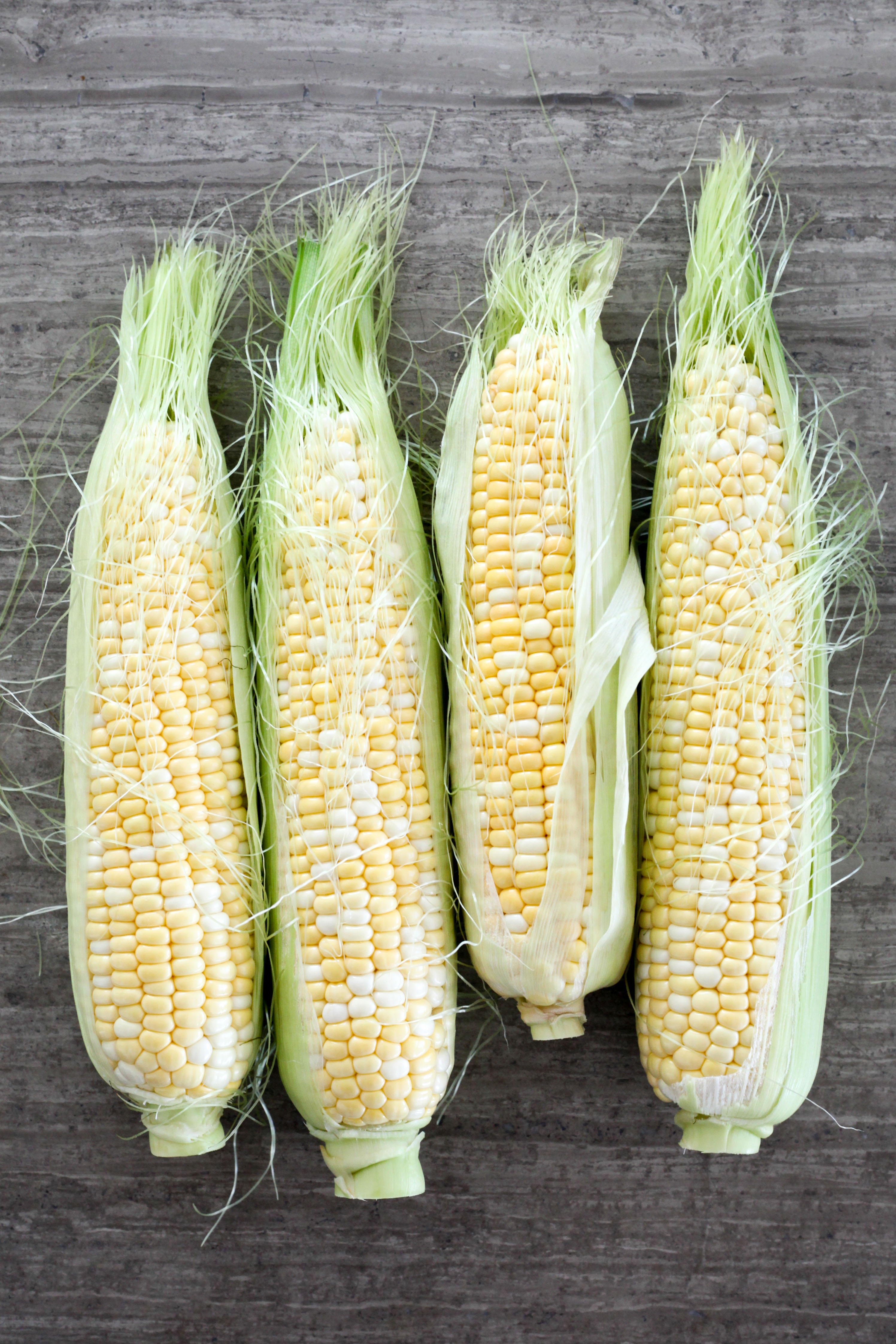 It probably goes without saying, but this is a very messy dish to eat. If the idea of buttery, cheesy fingertips or flossing corn kernels from your teeth makes your blood pressure rise, do as I often do, and cut the corn off the cob. If you go that route, I recommend waiting to butter and cheese up the corn till afterwards (just toss together the corn kernels with butter, cheese, and pepper in a bowl, salad-style).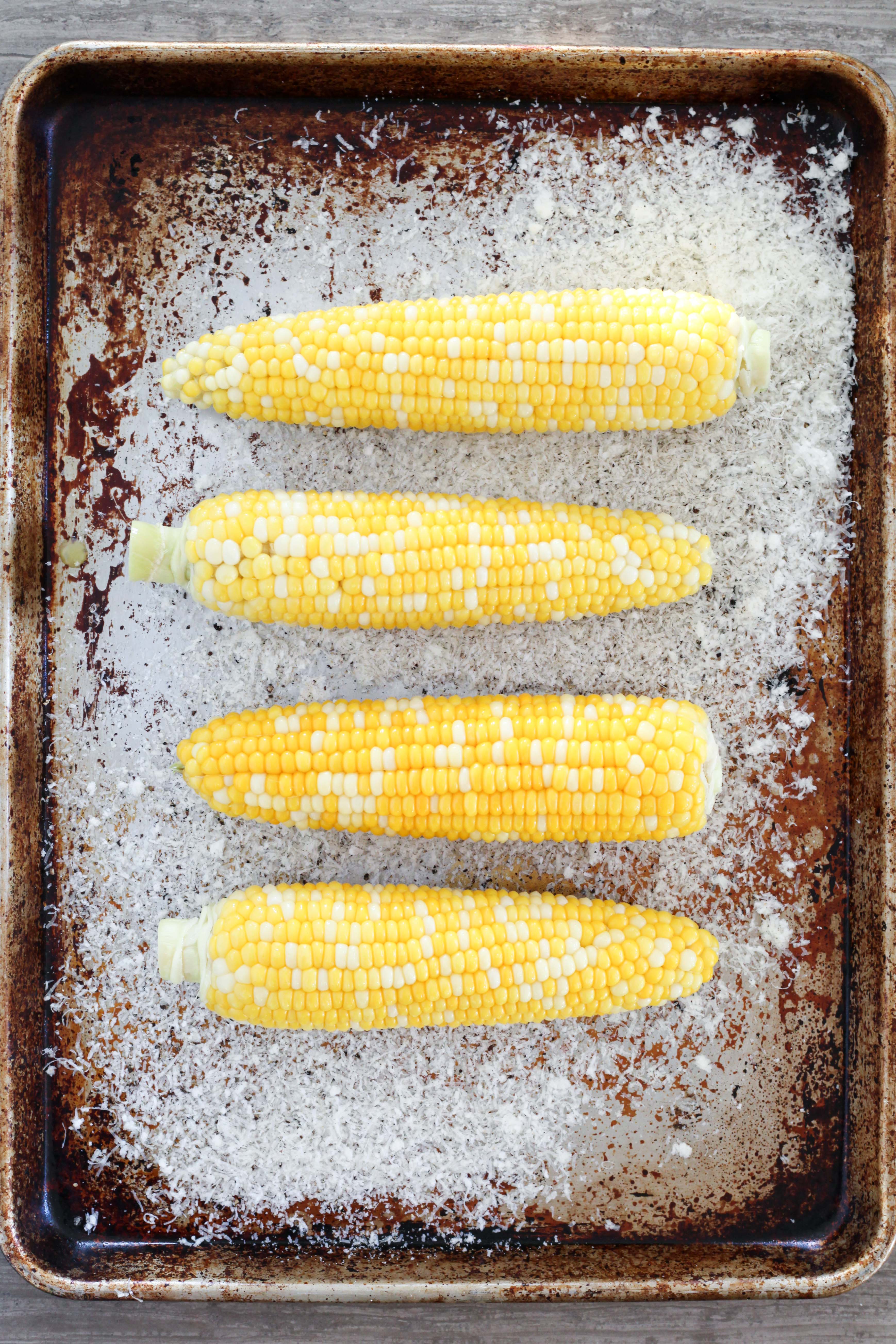 And even if you don't bother with coating the corn in a pepper-flecked cheesy jacket, there's a takeaway here: instead of boiling the corn, do as the fine folks at Cook's Illustrated do and cook it in a gentler fashion by bringing a pot of water to a boil, adding the corn, cutting the heat, and letting it bathe in the not-too-hot water. This way, the corn cooks evenly, the kernels retaining their pop rather than turning to mush.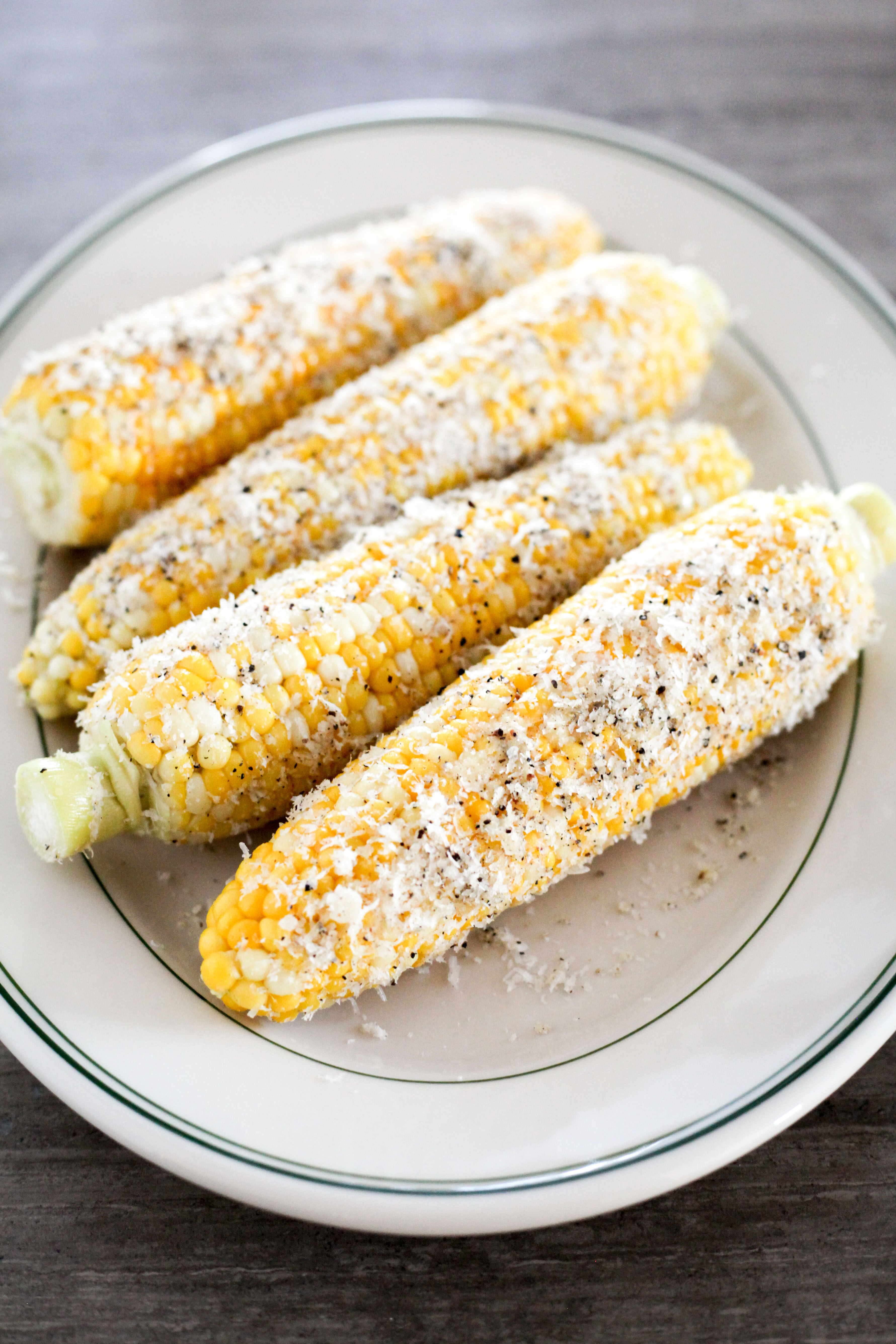 One last thing: Short Stack, the publishers of Corn, and 20-plus other single-subject volumes, is coming out with a traditional hard-covered cookbook next month. Competition is tough this time of year — the fall is often dubbed "cookbook season" by food media folks, as many of the highest-profile cookbooks are published then — but I have faith that The Short Stack Cookbook: Ingredients That Speak Volumes will stand out from the crowd.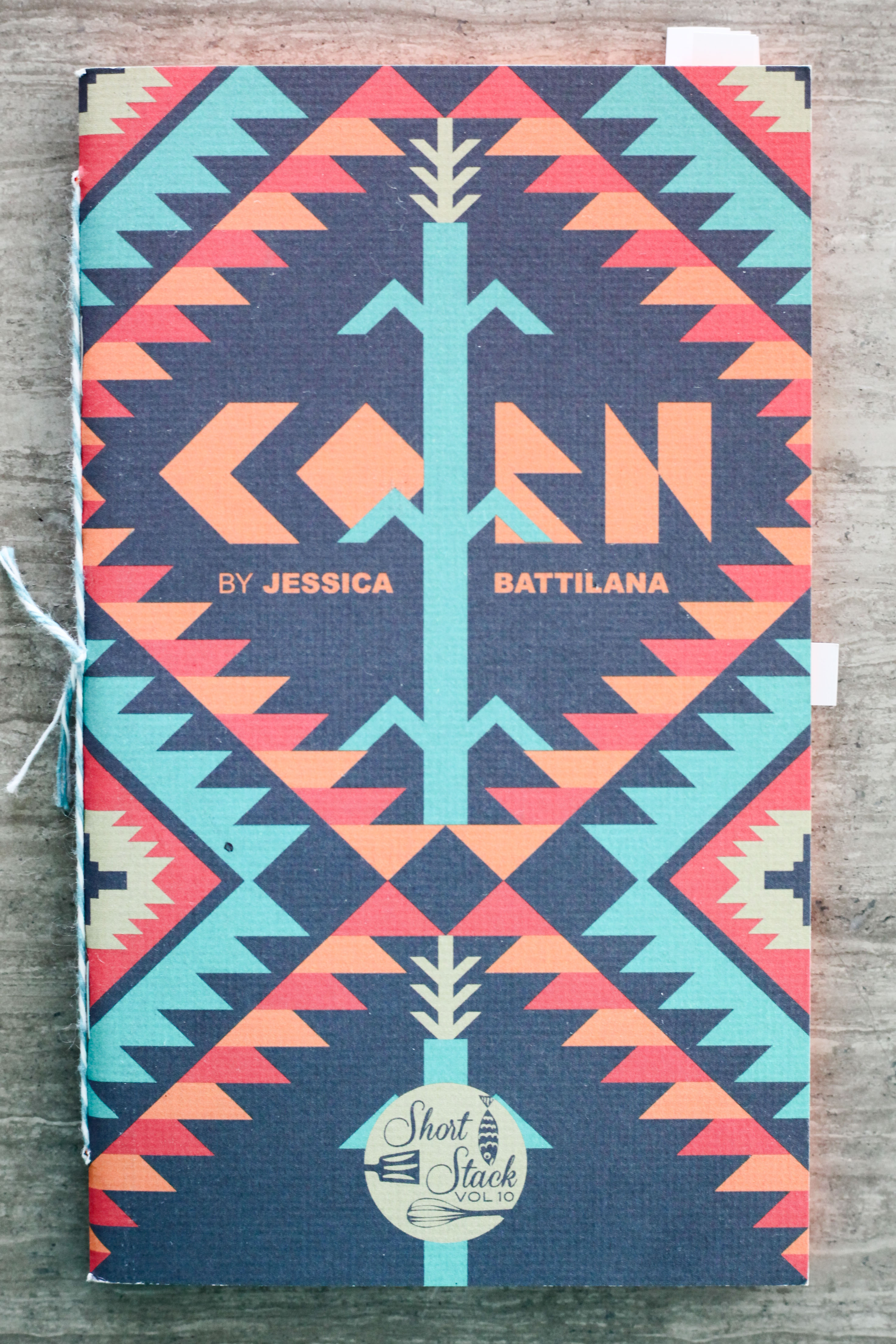 Love the cover art!

Cacio e Pepe Corn
Ingredients
1/4 cup grated Pecorino Romano
1/4 cup grated Parmesan
1 1/2 teaspoons coarsely-ground black pepper
Kosher salt
3 ears of corn, shucked
2 tablespoons salted butter
Instructions
Add both cheeses and the pepper to a half-sheet pan, stir together and spread out in one even layer.
Bring a large pot of salted water to a boil. Once boiling, add the corn, turn off the heat, and put on the lid. Let cook for 10 minutes then drain the corn.
Rub the ears of corn all over with butter then roll in the cheese mixture, pressing lightly so that it sticks. Serve hot.
Notes
If you don't want to buy both types of cheese, stick with the Pecorino Romano, as it's the traditional cacio e pepe cheese. Any leftover Pecorino Romano can be used in this
kale salad recipe
.