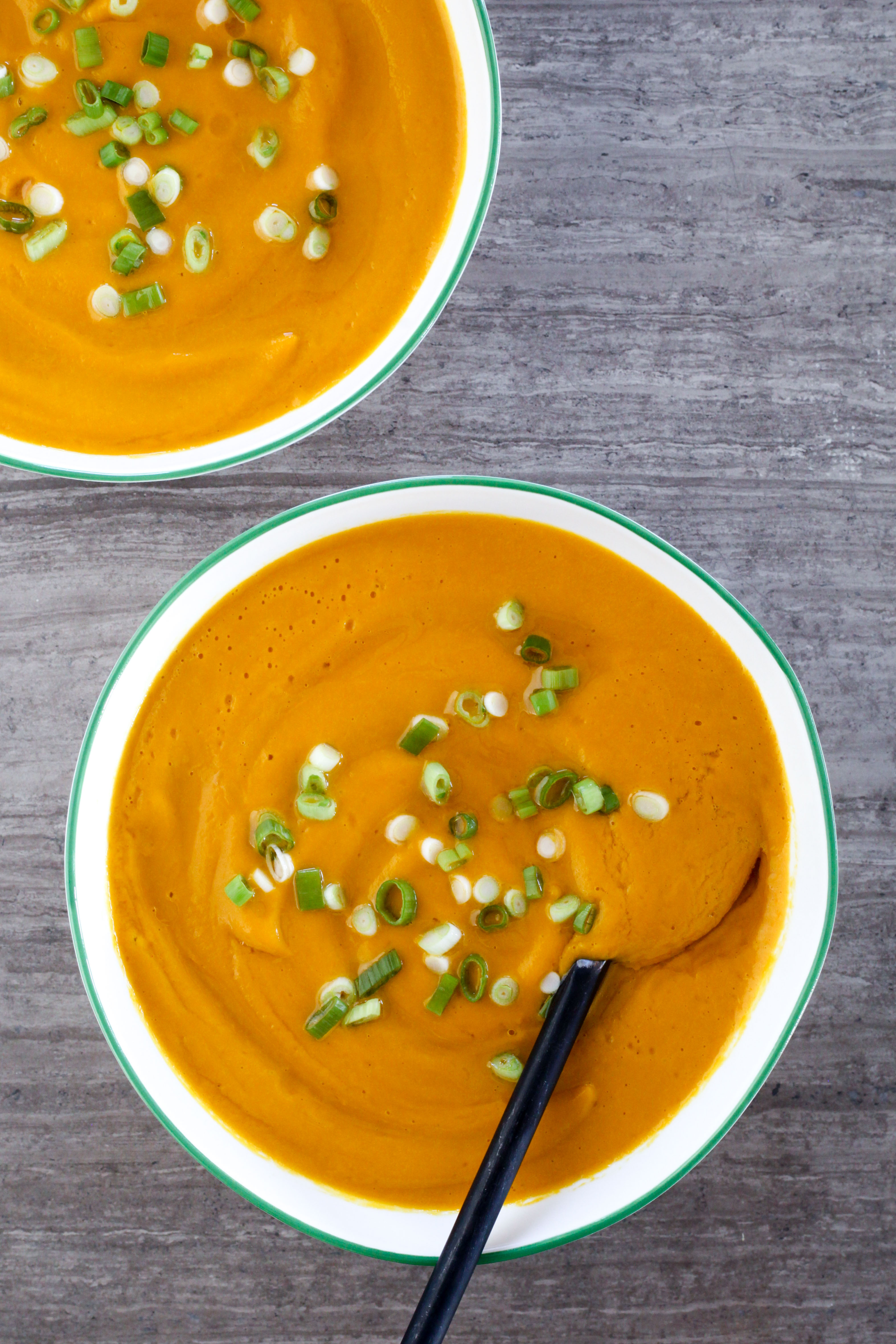 With the possible exception of this rosemary-garlic chickpea recipe, there's no soup that I've made more frequently than this miso carrot number. Velvety-smooth, savory, and slightly-sweet (from the carrots and onion), it's just the sort of good-for-you comfort food that this week calls for.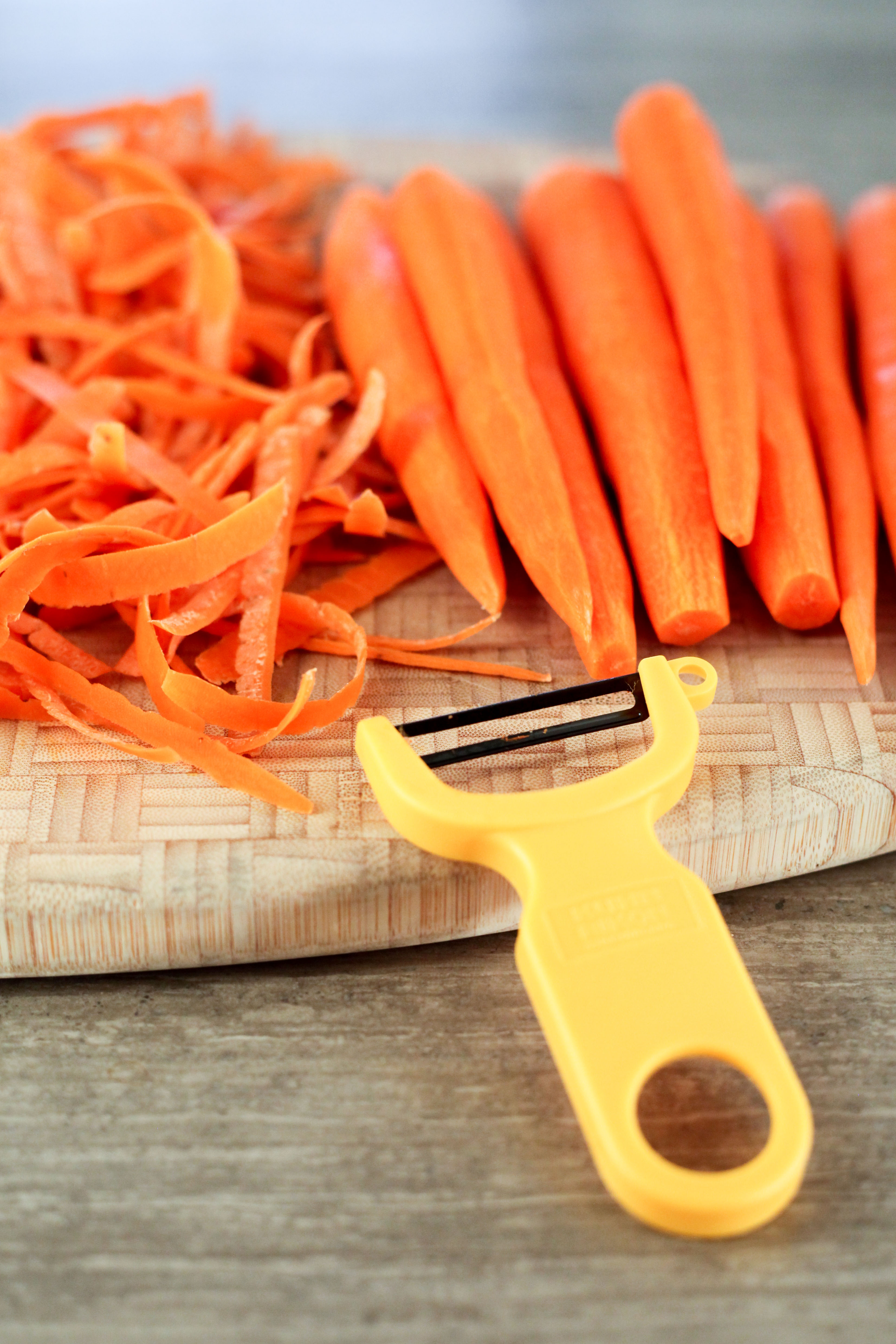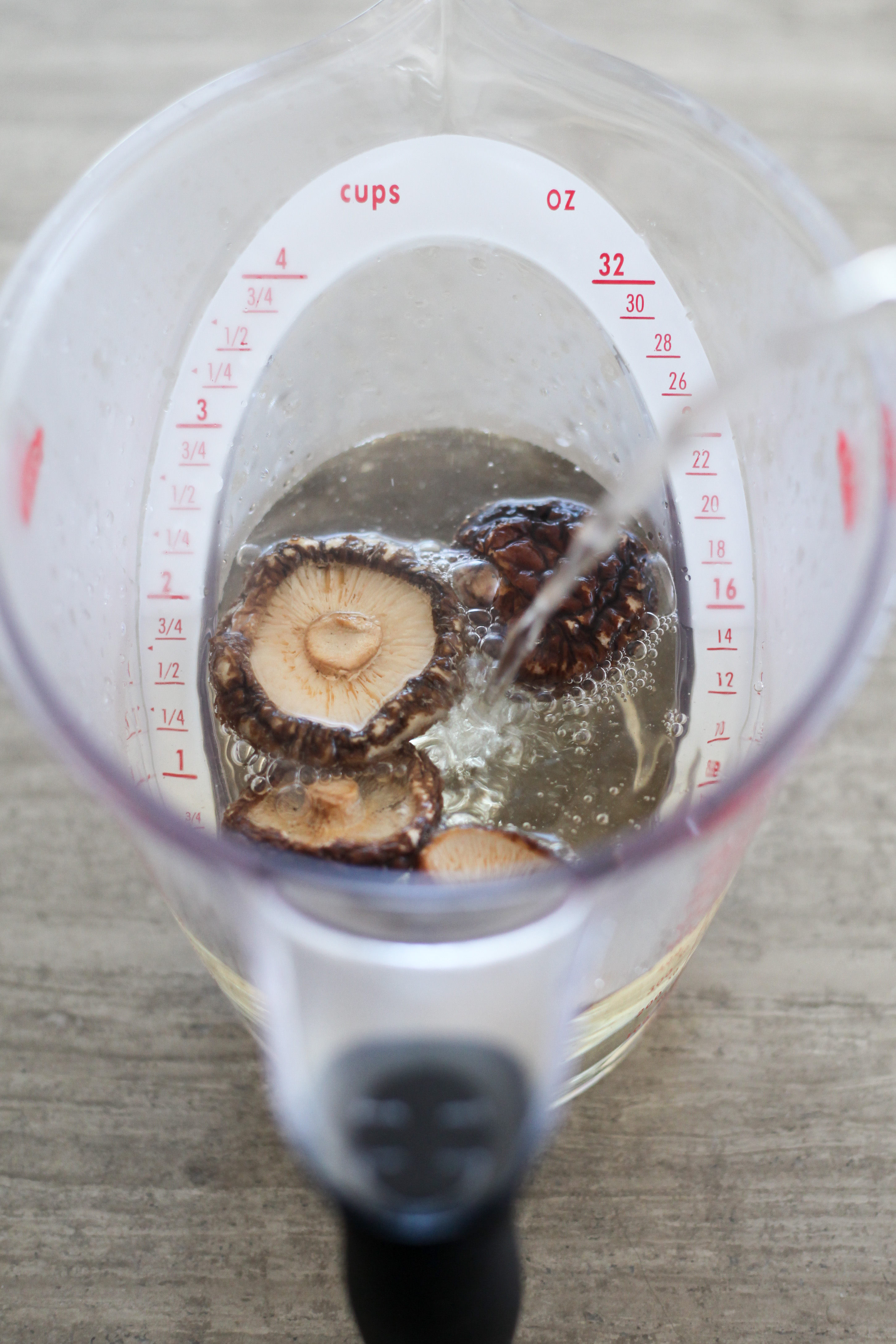 Before I tried this recipe, I was never too keen on carrot soup. I'd eat it, but was rarely wowed. Most I found to be too sweet, too one-note, but not here, where a generous helping of white miso balances things beautifully. Part of the magic comes from this recipe's toppings (quickly-pickled scallions and the lightest drizzle of sesame oil). And what's neat is that it's a good teaching moment as well. Pickling might seem like a fussy undertaking, but here it's both a quick and simple process: shake up a few brine ingredients, add the scallions, and let them sit while the soup cooks.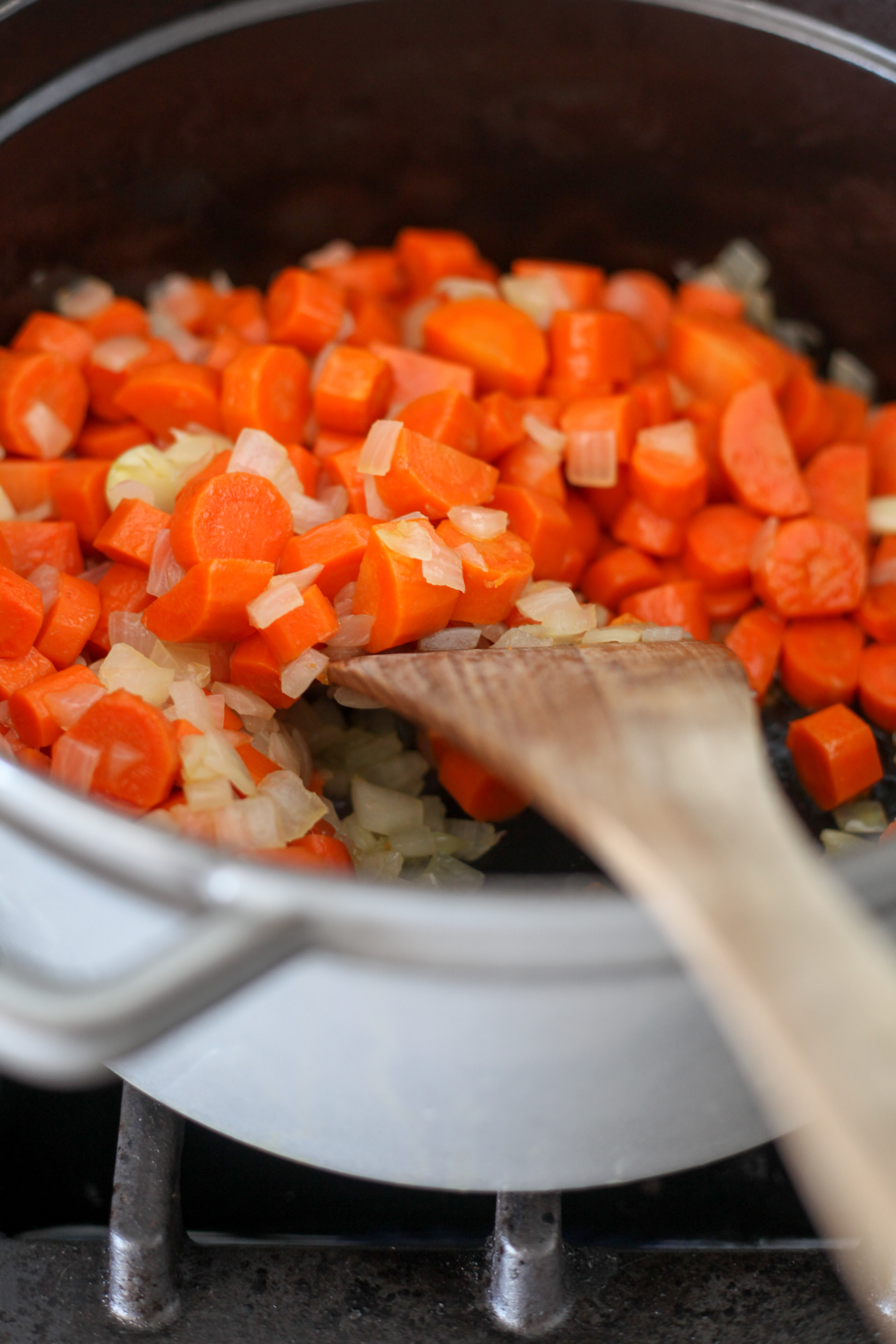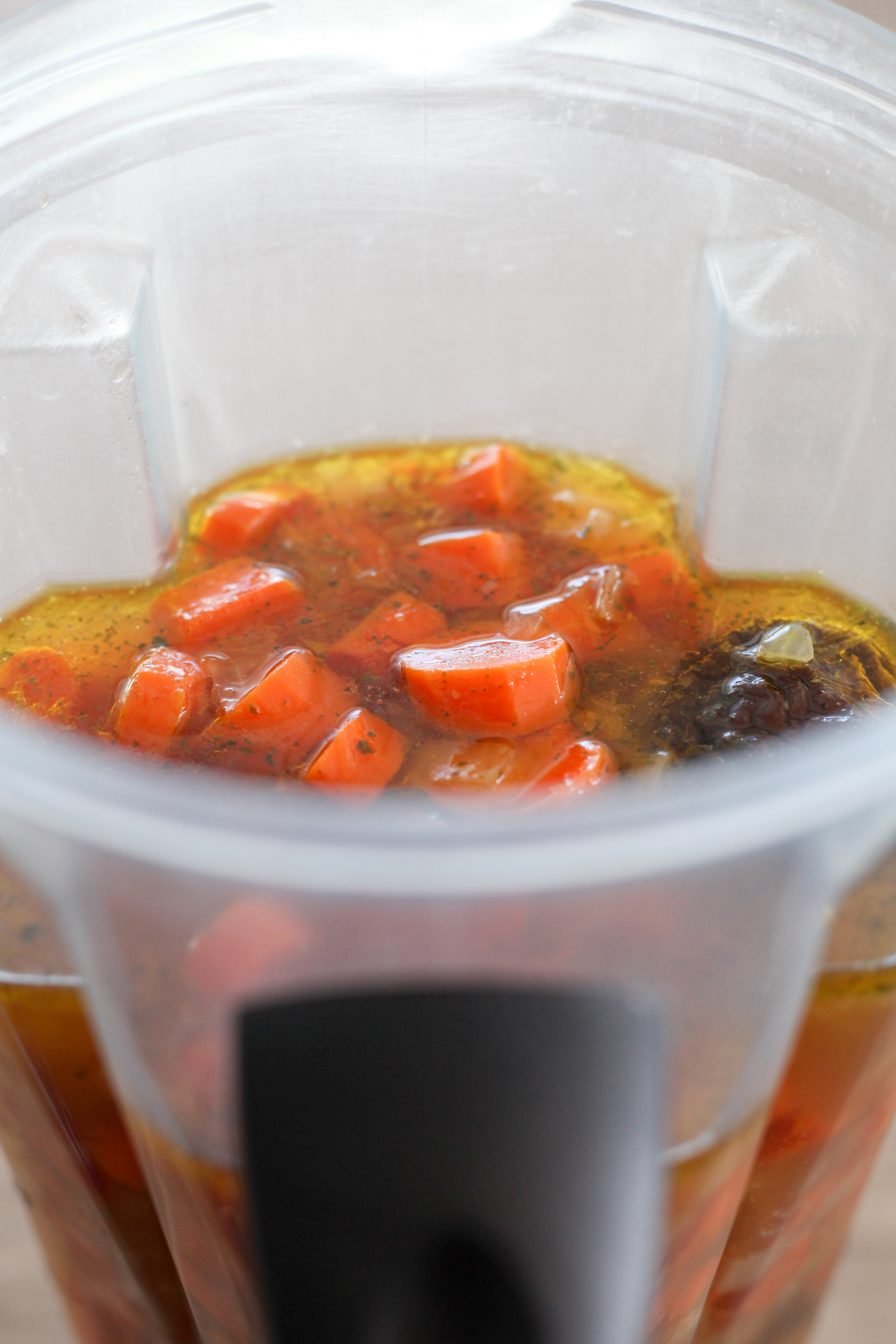 Like most soups, and especially most puréed soups, this is a great make-ahead option. Stored in a mason jar or thermos, it's an A-plus brown bag lunch. I also like to freeze it in portions for busy nights to come.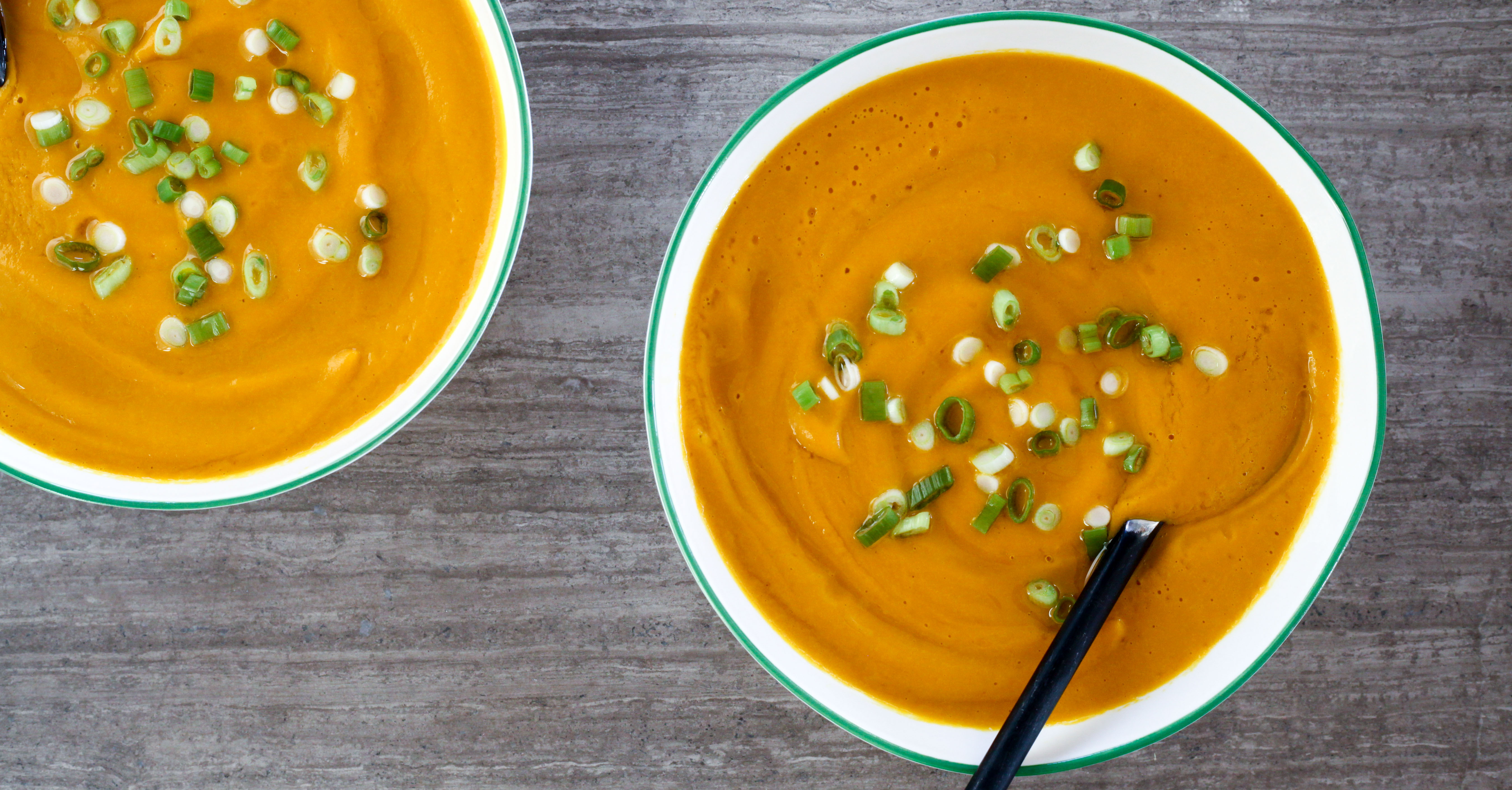 Seriously, hats off to Smitten Kitchen's Deb Perelman, who dreamt up this wonderful recipe.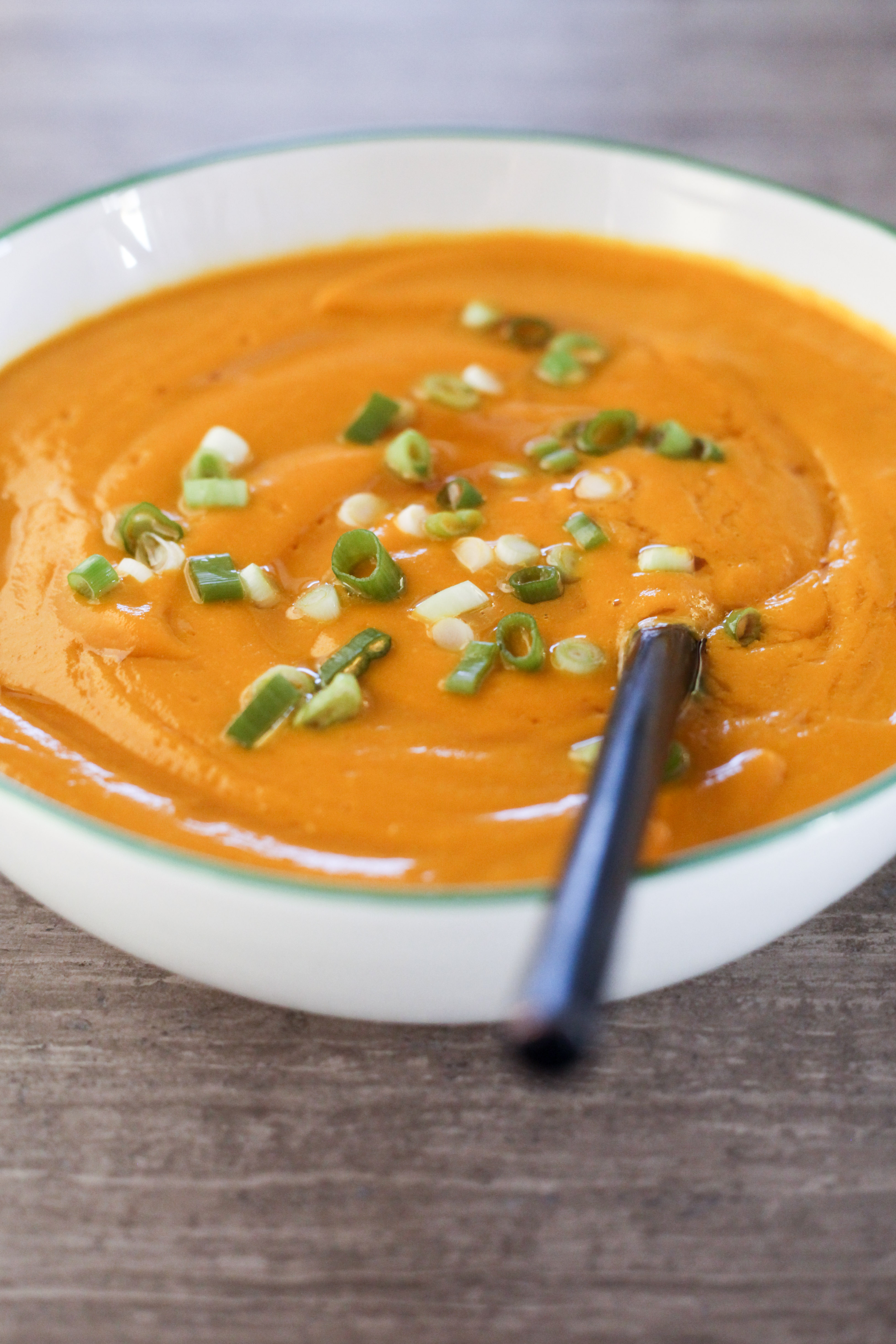 Miso Carrot Soup With Quick-Pickled Scallions
Ingredients
For the quick-pickled scallions:
6 tablespoons rice wine vinegar
1 tablespoon kosher salt
1/2 tablespoon granulated sugar
3-4 scallions, thinly sliced


For the soup:
2 tablespoons neutral oil, such as refined coconut or rice bran
2 pounds carrots, peeled, thinly sliced
1 large onion, diced
4 regular or 6 small garlic cloves, peeled and smashed
2 tablespoons grated ginger or ginger juice
4-5 cups vegetable stock, preferably homemade; if using store-bought, see note
1/4 cup white miso
Rice wine vinegar, to taste, optional
Instructions
Make the quick-pickled scallions: Add the rice wine vinegar, salt, sugar, and 2 tablespoons water to a mason jar (if you have a half-pint size, that works great here). Screw on the lid and shake until the salt and sugar have dissolved. Add the scallions and let pickle at room temperature while the soup cooks. (Leftover pickled scallions should be refrigerated; they'll keep for at least a week or two.)
Make the soup: In a 6-quart dutch oven or small stockpot, heat the oil over medium-high heat. Once shimmering, add the carrots, onions, garlic, and mushrooms (if using, see note). Cook until the onions are soft and translucent and just beginning to brown. Add the stock and ginger; bring to a boil, then reduce to a simmer. Simmer for about 25 minutes, or until the carrots can be easily pierced with a paring knife.
Carefully transfer to a blender, or use an immersion blender to blend until smooth. Add the miso, blend, then taste and adjust to taste with soy sauce (if using, see note), and a splash of rice wine vinegar, if needed.
Serve with a drizzle of sesame oil and pickled scallions.
Notes
Like most puréed soups,
this soup freezes wonderfully
. To make gluten-free, use gluten-free soy sauce or tamari, and gluten-free miso, like
chickpea miso
. Store-bought vegetable stock is typically pretty bland; this soup needs an umami-rich round base. To more closely mimic homemade stock, first, start with the best version you can find (I'm partial to
Rapunzel's vegetable bouillon — the no-salt-added version
). Second, add some umami oomph by sautéeing 2 ounces sliced button mushrooms with the onion and carrot and by adding 1-2 tablespoons soy sauce to the soup once blended (start with 1 tablespoon and go from there).