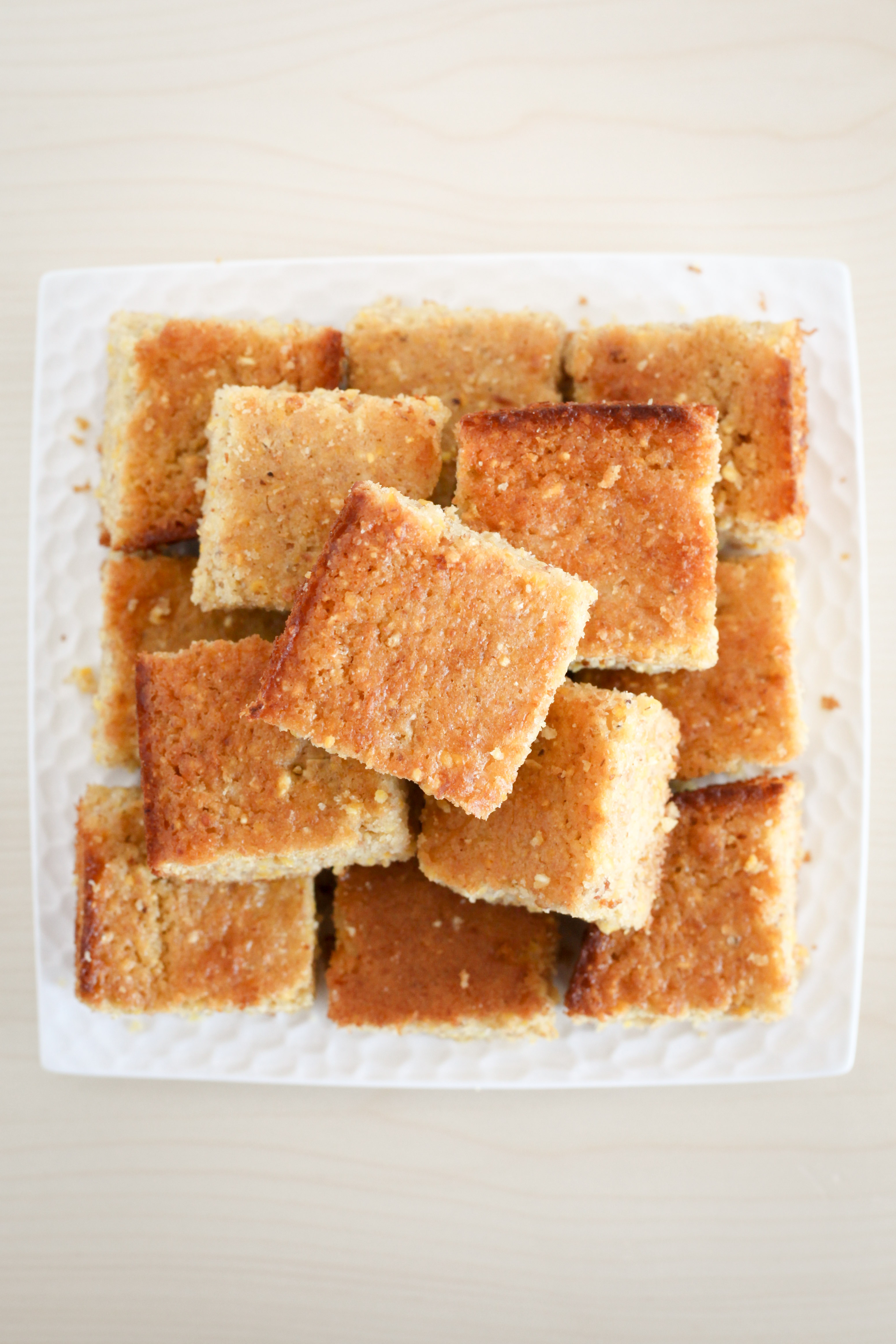 Over the years, I've auditioned a variety of recipes for stuffing, pie, mashed potatoes, turkey, and cranberry sauce. The one constant at my Thanksgiving table: this hearty cornbread, which makes an appearance both as a side and as the backbone of cornbread stuffing. Sour-cream-enriched, and lightly-sweetened with honey, it is a decidedly Northern take on the cornmeal quick bread, akin to a dressed-up, homemade take on Jiffy cornbread.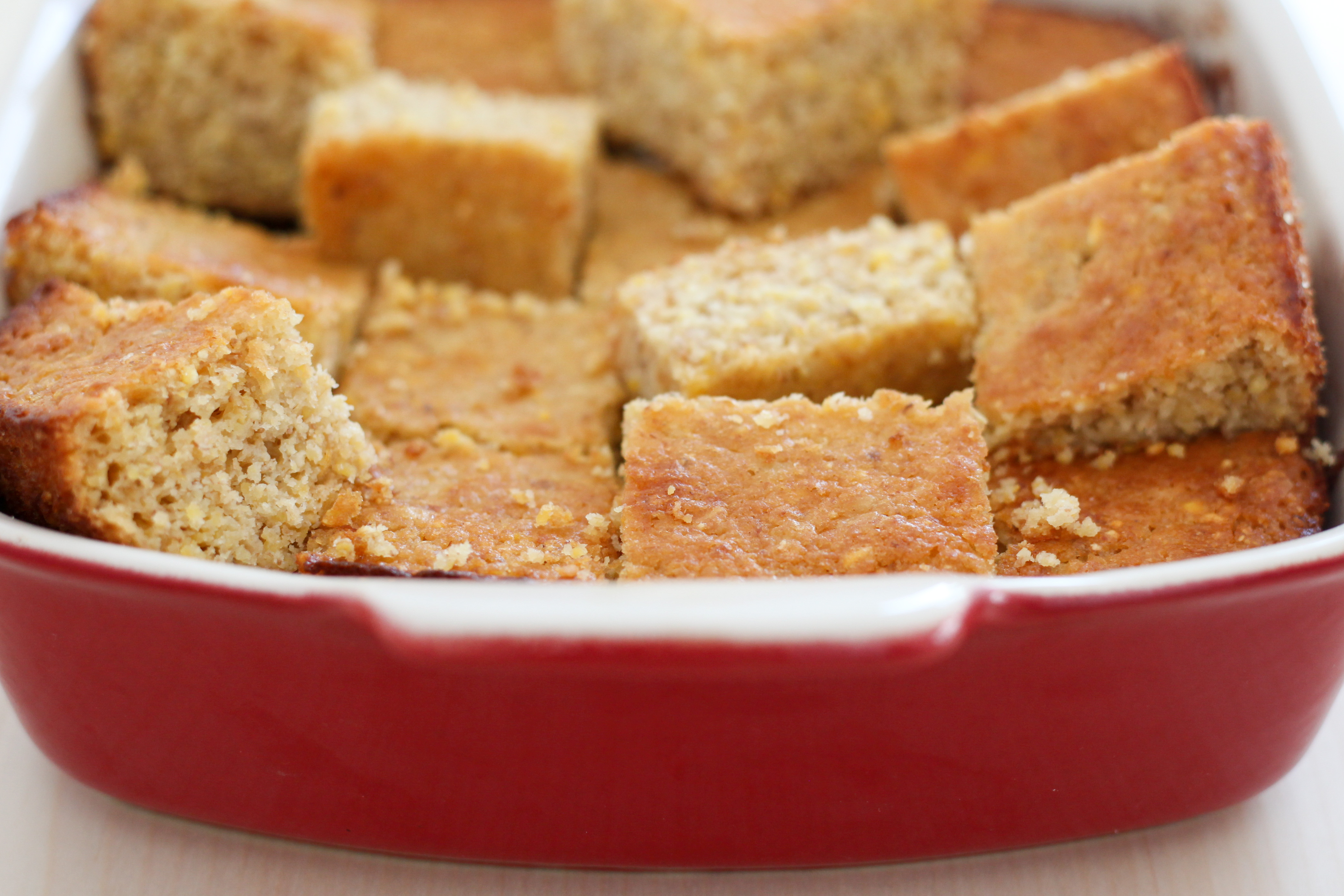 It's worth noting that like most quick breads, it freezes wonderfully. After it has cooled completely, slice the cornbread into squares, spread them out on a parchment-lined half-sheet pan, freeze for a couple hours, or until their surface is no longer sticky, then transfer to a heavy-duty resealable freezer bag. Frozen, it'll keep for as long as six months; this way you can get a head start on Thanksgiving prep, or pull out a piece here and there when a craving hits.
P.S. If you're in the market for a stuffing recipe, this chestnut-and-bacon-enriched take is my current favorite; this leek-bacon-and-pecan option is a close runner-up.
Honey Whole Wheat Cornbread
Ingredients
1 cup (5 ounces) yellow cornmeal
1/3 cup (1 5/8 ounces) whole wheat flour
1/3 cup (1 1/2 ounces) all-purpose flour
1 tablespoon baking powder
1 1/2 teaspoons kosher salt
1 cup sour cream
1/2 cup whole milk
1/2 cup honey
2 large eggs
1/4 teaspoon baking soda
8 tablespoons unsalted butter
Instructions
Preheat the oven to 375°F.
In a large bowl, whisk together the cornmeal, flours, baking powder, and salt.
In a separate bowl, whisk together the sour cream, milk, honey, eggs, and baking soda until smooth.
Fold the wet ingredients into the dry ingredients until just combined.
Add the butter to an 8-inch square baking dish and melt in the oven. Swirl to coat the bottom and sides of the baking dish and then pour into the batter. Fold in the butter, then transfer the batter to the baking dish.
Bake until deep golden brown and a toothpick inserted into the center comes out clean, 30-35 minutes.
Cut into squares.
Notes
I used a coarsely-ground cornmeal here, but actually prefer a medium-grind (my grocery store only had coarse or finely ground cornmeal).