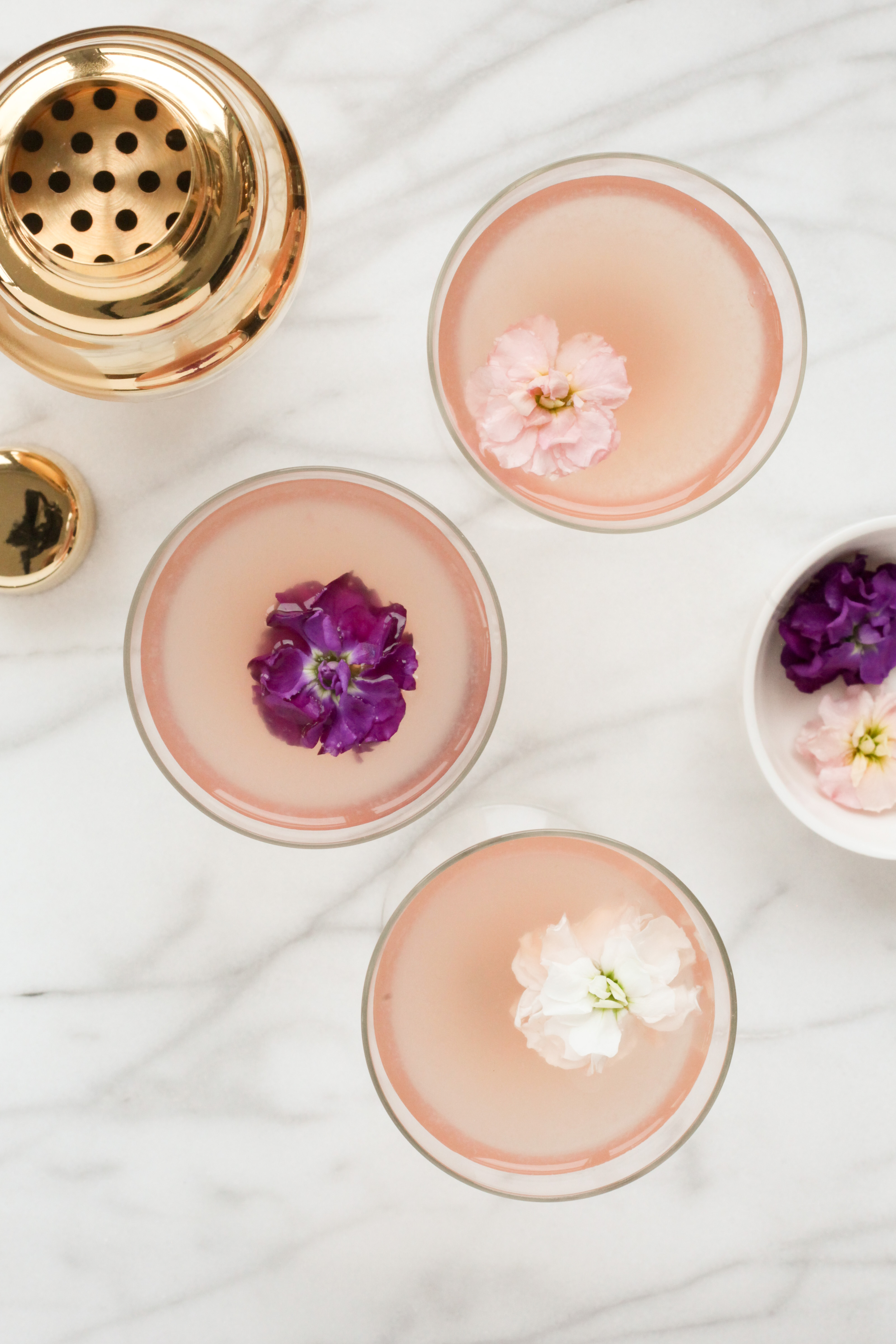 Early spring in Brooklyn can be quite the tease. One day it is gloriously sunny and 75; the sort of weather that practically begs you to play hooky. The next, clouds converge as if out of nowhere, and rain pours down, soaking you to the bone. Of course, the latter seems to be perfectly timed for the moment when you've finally let your guard down and left your umbrella at home. Or does this only happen to me?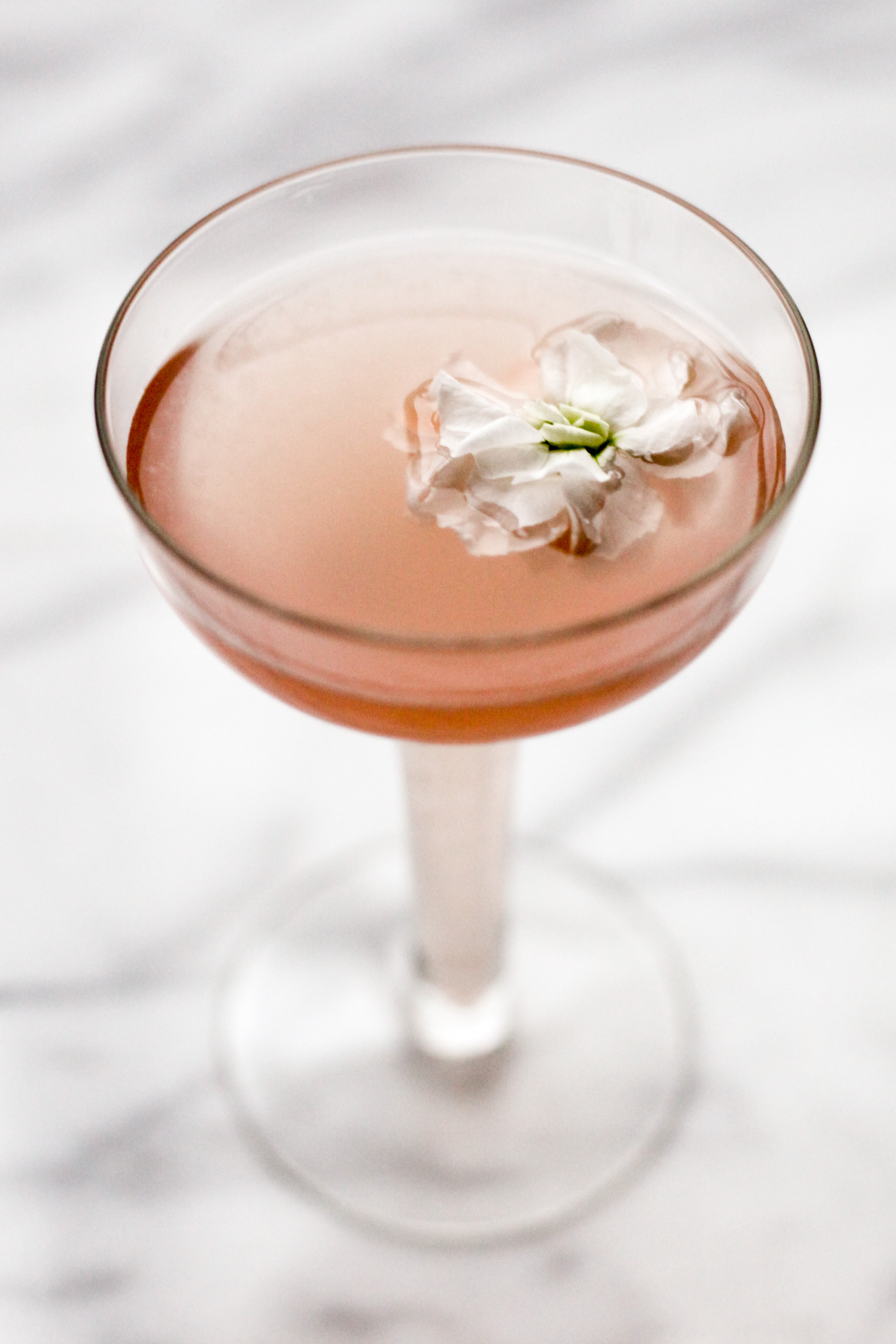 In these mildly-unfortunate, drowned-rat-vibes moments, I try to self-soothe by repeating to myself the old proverb, "April showers bring May flowers." And that, friends, is the inspiration for this oh-so-pretty pale pink drink. A balance of zippy grapefruit juice and gin (the winter components, if you will), floral St-Germain and Lillet Rosé (repping spring), it is an ideal transitional cocktail. For a bit of flourish, I like to garnish each glass with an edible bloom — see the recipe notes for shopping strategies — but if you can't track them down, a grapefruit twist makes for a nice alternative.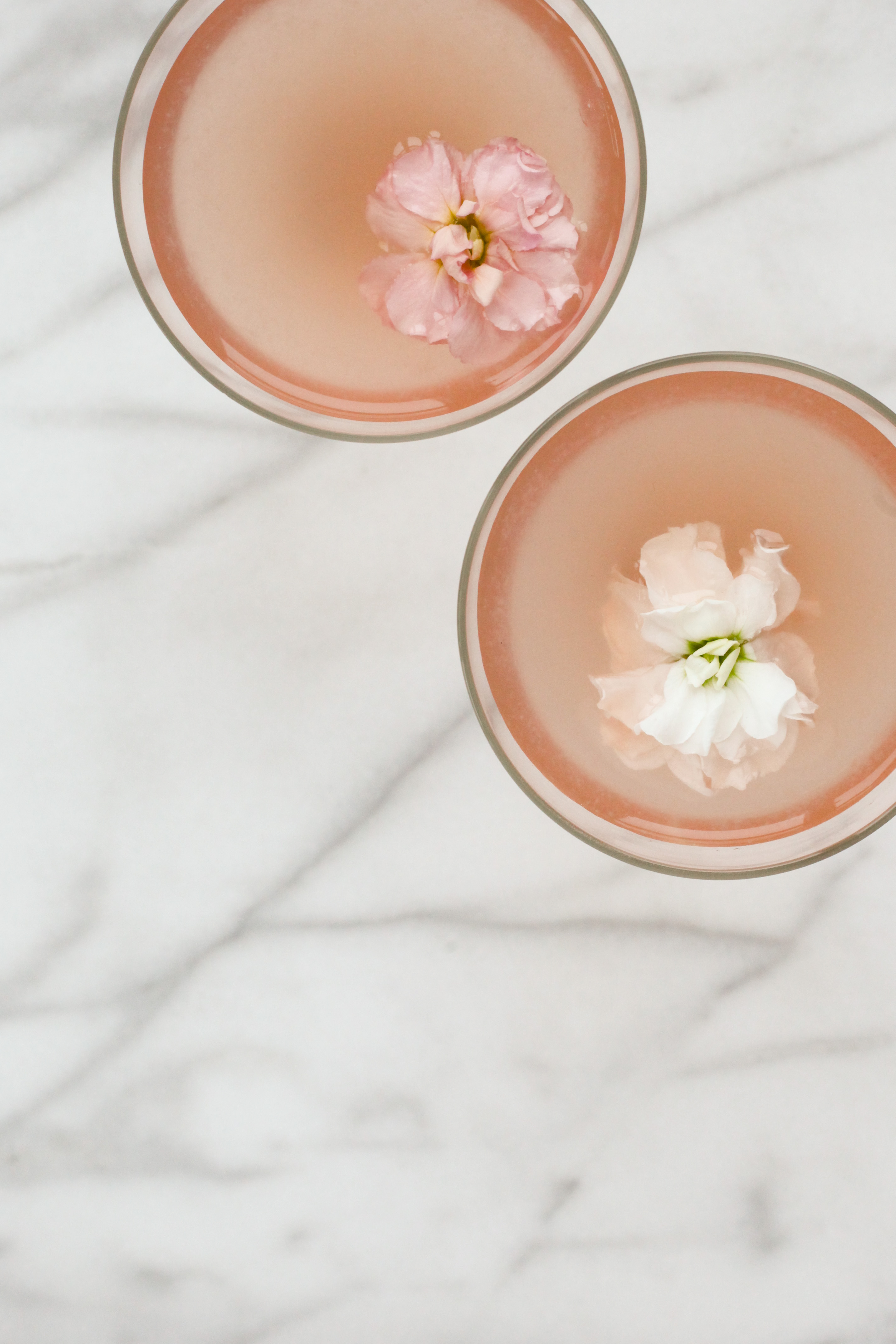 Lillet and Elderflower Gin Cocktail
Ingredients
1 1/4 ounce Lillet Rosé
3/4 ounce gin, such as Prairie
3/4 ounce freshly-squeezed grapefruit juice
1/4 ounce St-Germain
A strip of grapefruit peel
Edible flower, for garnish
Instructions
Add the Lillet Rosé, gin, grapefruit juice, and St-Germain to a cocktail shaker filled with ice. Shake vigorously, then strain into a coupe glass. Twist the grapefruit peel over the glass to infuse with grapefruit oil, then discard the twist. Garnish with an edible flower.
Notes
Look for edible flowers at your farmers market, or in clamshell packaging in your grocery store's herb section (I found these at Whole Foods).