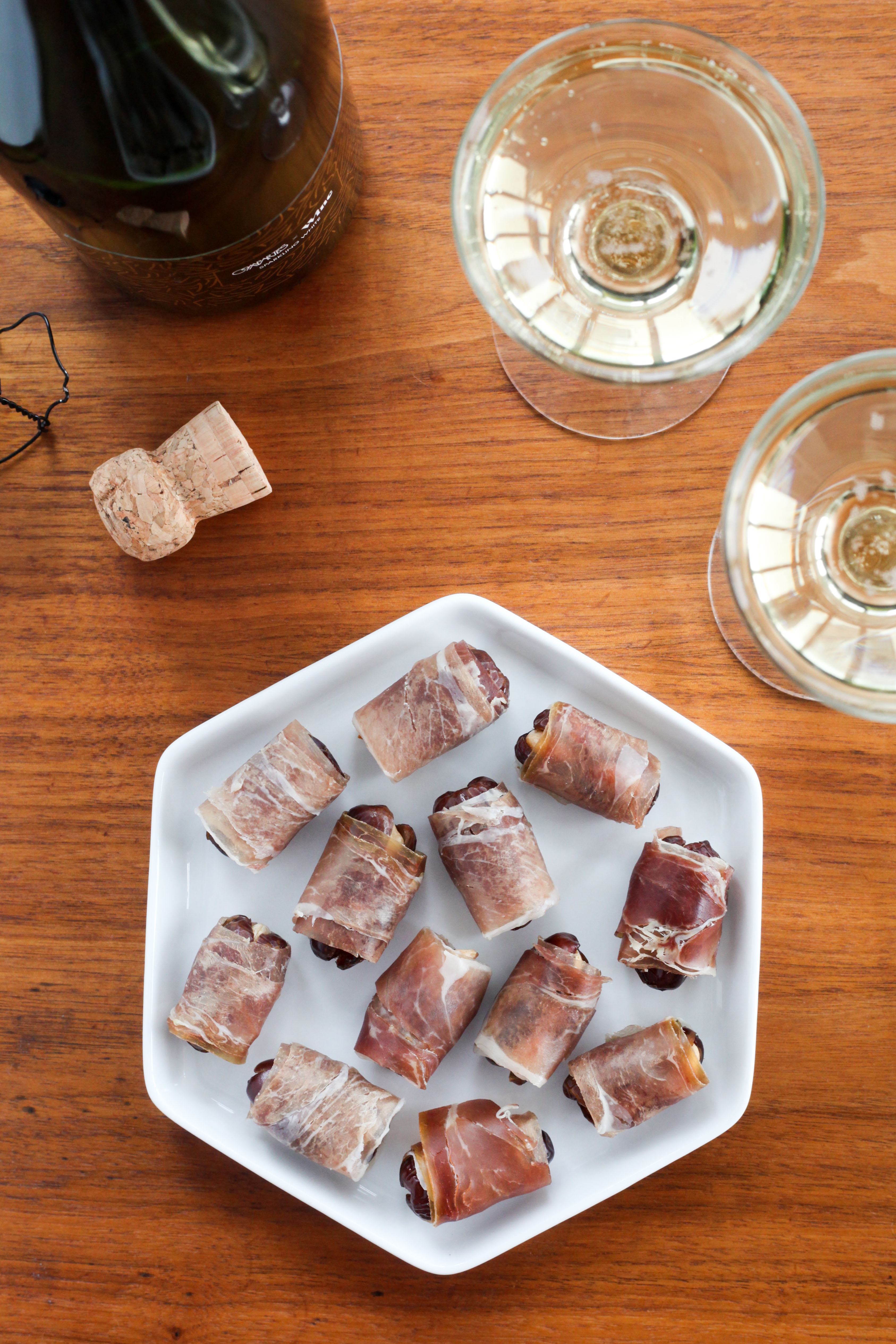 At first, I felt a bit silly sharing this three-ingredient snack with y'all. Do you really need a recipe for an appetizer whose name (prosciutto-wrapped almond-stuffed dates) more or less explains how it's made? Is it really that inventive? Possibly not, but then, I realized, it'd be a shame to keep something so simple and delicious to myself, and so here we are.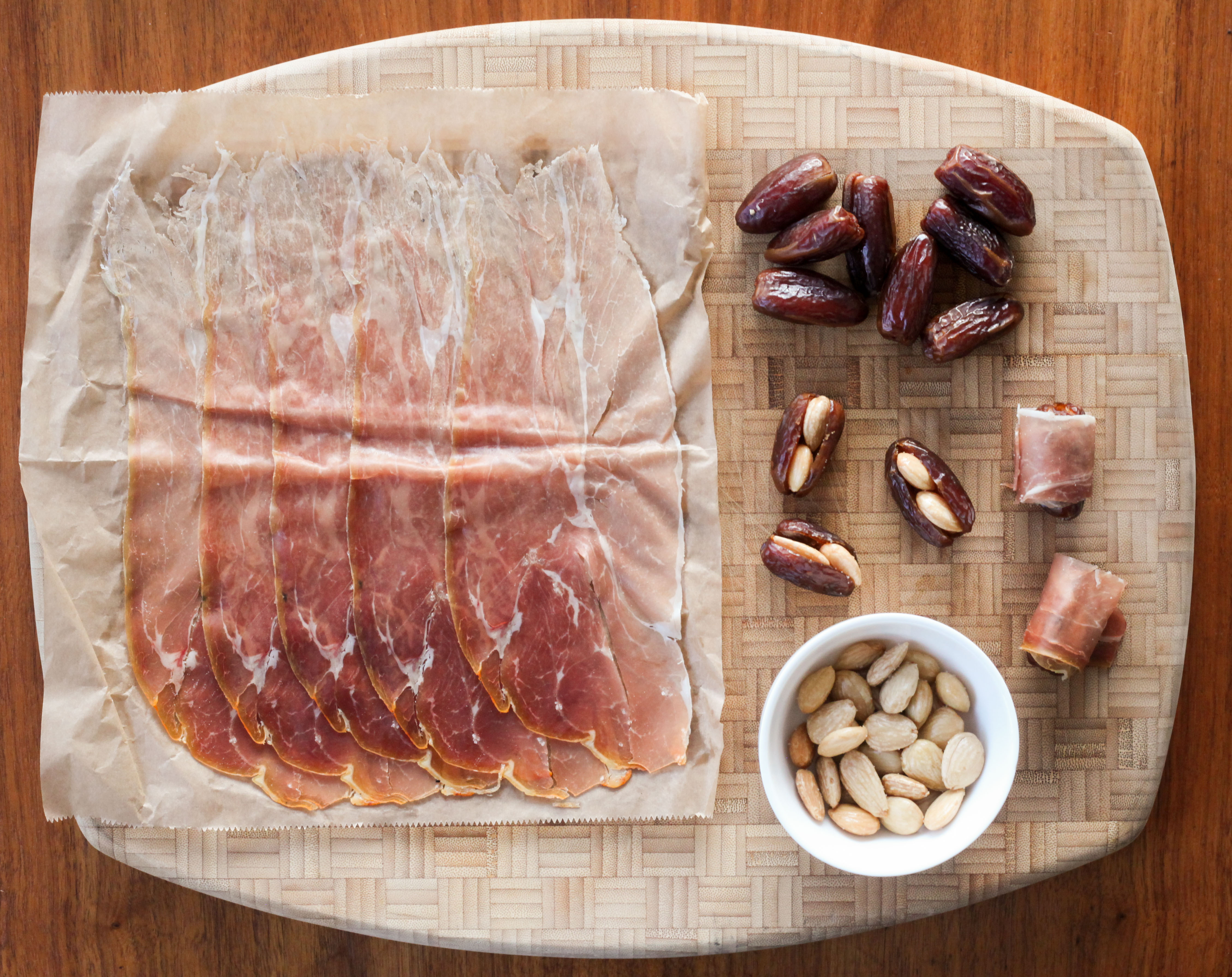 A paleo-friendly take on one of my favorite three-ingredient appetizers, these bite-sized packages are salty, sweet, and savory, and are an ideal pairing for a glass of sparkling wine or oloroso sherry. I like to prep a handful of them and keep them in the fridge for snacking, but they're absolutely cocktail-party-worthy, and really so easy to make. It's more of a matter of shopping and assembling than cooking; something that is very much OK in my book, especially as a part of meal snack-prep or party planning.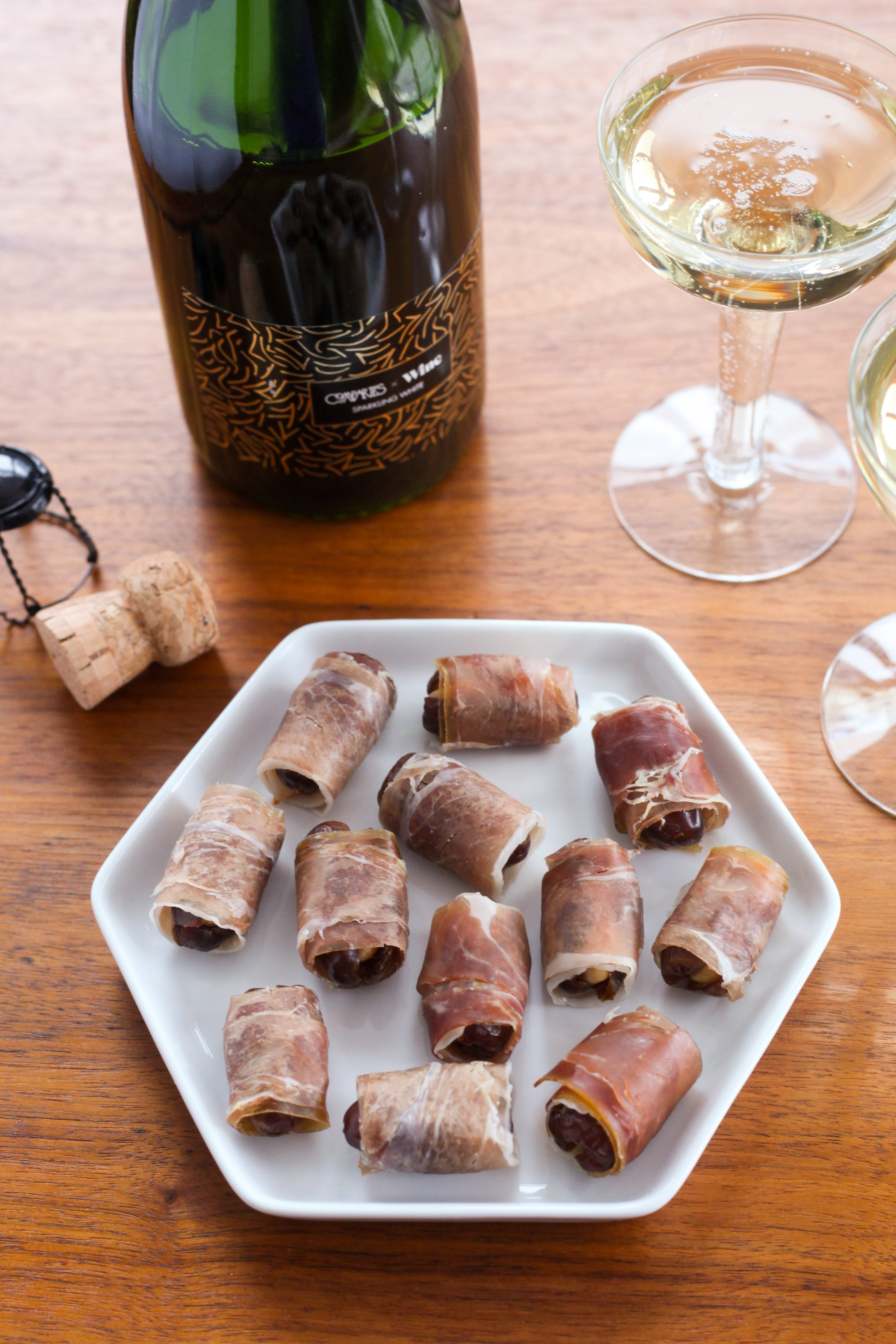 Prosciutto-Wrapped Almond-Stuffed Dates
Ingredients
12 medjool dates
24 salted marcona almonds
6 thin slices prosciutto, cut in half lengthwise
Instructions
Cut a slit in the dates, and remove their pits. Fill each with 2 almonds, packing them in tight. Wrap each date with a half slice of prosciutto.
Notes
For the neatest-looking results, trim the pieces of prosciutto to the length of the dates (or slightly smaller). The trim makes for a lovely cook's snack.