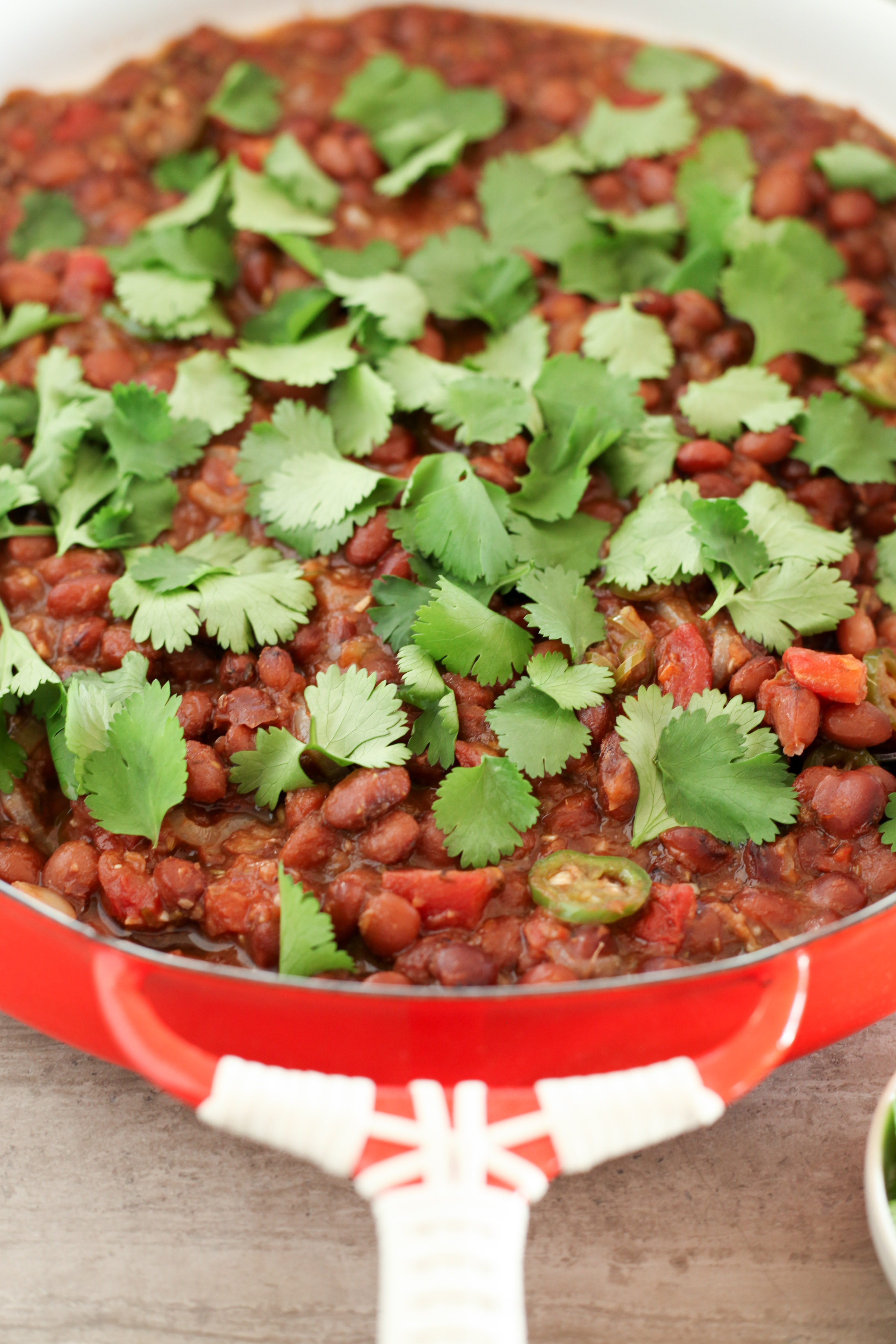 I still vividly remember my first trip to one of NYC's winter greenmarkets: While walking to Tompkin's Square Park, a dreamy blanket of snow began to cover the streets, so despite the mile-long trek through the cold, I was in good spirits. On top of that, Andrew and I had moved to Manhattan about a month prior, so even something as ordinary as running an errand still felt novel and exciting. All of which is to say that I was feeling quite optimistic. Intellectually, I knew that seasonal eating in the Northeast was a whole different game than doing so in San Francisco, but it didn't quite hit me until I walked through those greenmarket stalls. Despite the farmers' efforts to attractively display their harvest, the situation looked quite bleak: bins of onions, potatoes, and apples dominated, with a sad, scraggly head of cabbage here and there. I'm not exactly sure what I was expecting, but it certainly wasn't this. A bit dismayed, but still determined, I filled my bag with as many apples and onions as I could comfortably carry, plus a cider doughnut, for the chilly walk home.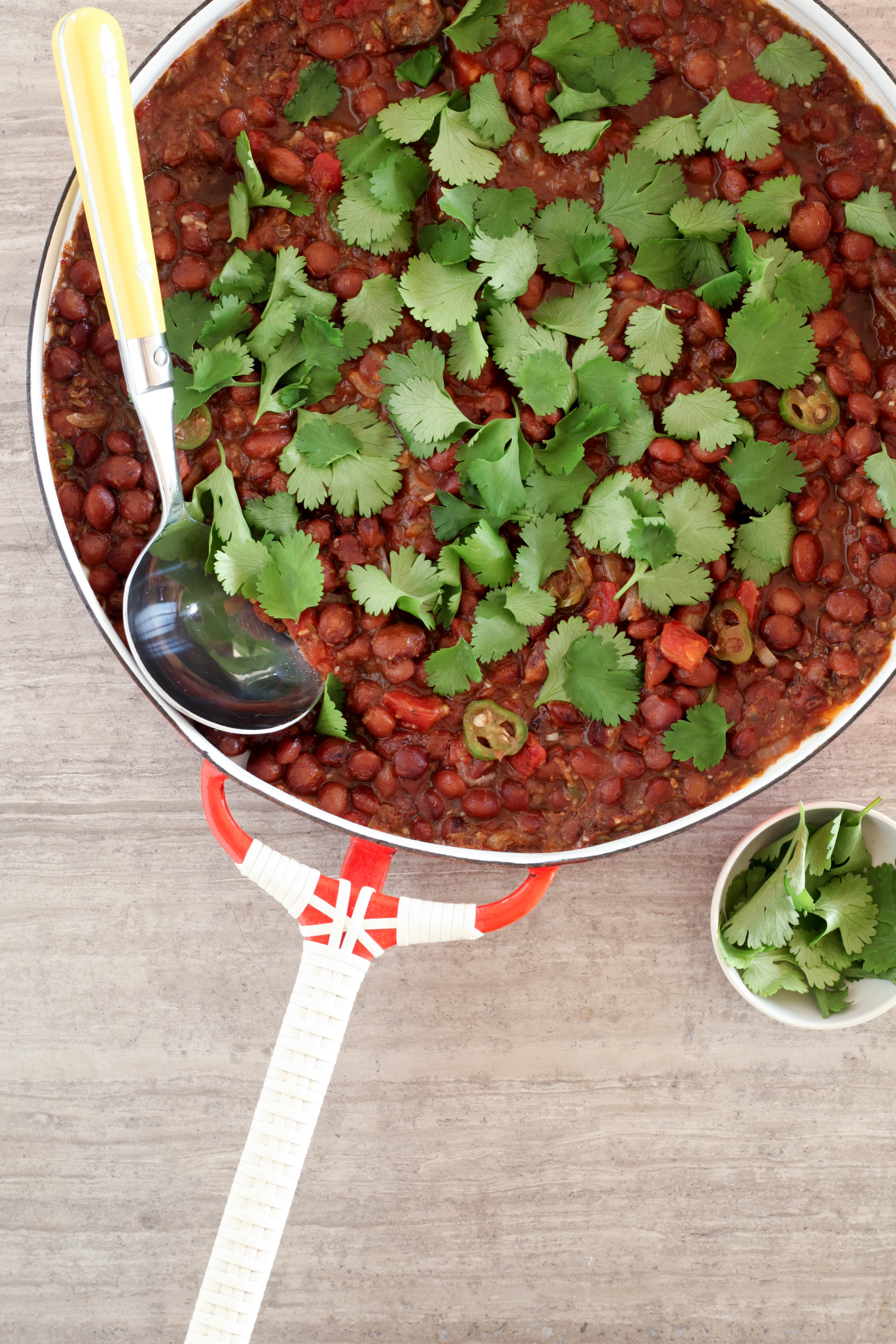 Now this is the part where you're probably expecting me to tell you that those apples were mind-blowingly sweet and crisp, or that I conjured up a magnificent feast out of these ingredients, stone soup style. The truth is more ordinary: the apples were OK, and we ordered Indian food on Seamless that night. Which brings me to this recipe: a not-quite-authentic, but really-quite-delicious Indian-spiced take on an Italian bean (borlotti, or, as they're more commonly called in the US, cranberry beans). This recipe isn't something I dreamt up while eating that consolation dinner, and it doesn't really involve any farmers market finds, but it does feel just right this time of year. For one, it relies almost entirely on pantry staples: beans, spices, canned tomatoes, and crops that are plentiful even in the dead of winter, like onions and garlic. But more importantly, it tastes exciting, bountiful even, with layers of flavor intoxicating enough to distract from the indignities of the season. And, on a near-and-dear-to-my-SF-heart note, it comes from a cookbook written by Steve Sando of Rancho Gordo Beans, the dreamer behind one of my favorite specialty food brands, which happens to have a stall in San Francisco's Ferry Building. A brand which I'm very pleased to find increasingly-often here in New York (but which is also available online).
Indian-Spiced Cranberry Beans
Ingredients
To cook the beans:
1/2 pound cranberry beans (aka borlotti beans), picked over and soaked overnight
1/2 medium onion, peeled
1 garlic clove, smashed
Kosher salt


To season the beans:
2 cardamom pods
2 teaspoons cumin seeds
1 teaspoon fennel seeds
1 teaspoon coriander seeds
2 tablespoons neutral oil, such as refined coconut or avocado oil
1/2 medium onion, thinly sliced
4 garlic cloves, finely chopped
1-1/2 inch piece ginger, peeled and finely grated (1 tablespoon plus 1 teaspoon)
1 serrano chili, thinly sliced
3 fresh or canned plum tomatoes, chopped
Juice of 1/2 lime
Cilantro, for garnish
Instructions
Add the soaked beans, halved onion, garlic, and 1 teaspoon kosher salt to a medium pot or dutch oven. Cover with water by about 1 inch. Bring to a boil, boil for 1 minute, then reduce the heat to maintain a simmer. Skim off any foam (discard). Simmer until nearly tender, anywhere from 1-3 hours. (This depends on how fresh the beans are and also the size of the beans.) Add 1 more teaspoon of kosher salt, and cook until tender.
Crack open the cardamom pods and remove the seeds; add the seeds to a spice grinder or mortar and pestle, and lightly crush. Then add the cumin, fennel, and coriander and grind until everything is lightly crushed.
Once the beans are tender, heat the oil in a medium skillet over medium heat. Add the onion, garlic, and ginger, and cook, stirring occasionally, until soft and fragrant, about 10 minutes. If the ginger and garlic begin to stick to the pan and get dark, you can loosen them up by adding a splash of water to the pan, before scraping them up with a wooden spoon. Raise the heat to medium-high, then add the spices. Cook until very fragrant, about 1 minute. Add the serrano and tomatoes, stir, and cook for 1 minute. Then add the cooked beans and a good amount of their cooking liquid. Simmer for 10 minutes, or until the flavors have married. Add the lime juice and season to taste with additional salt. Garnish with cilantro.