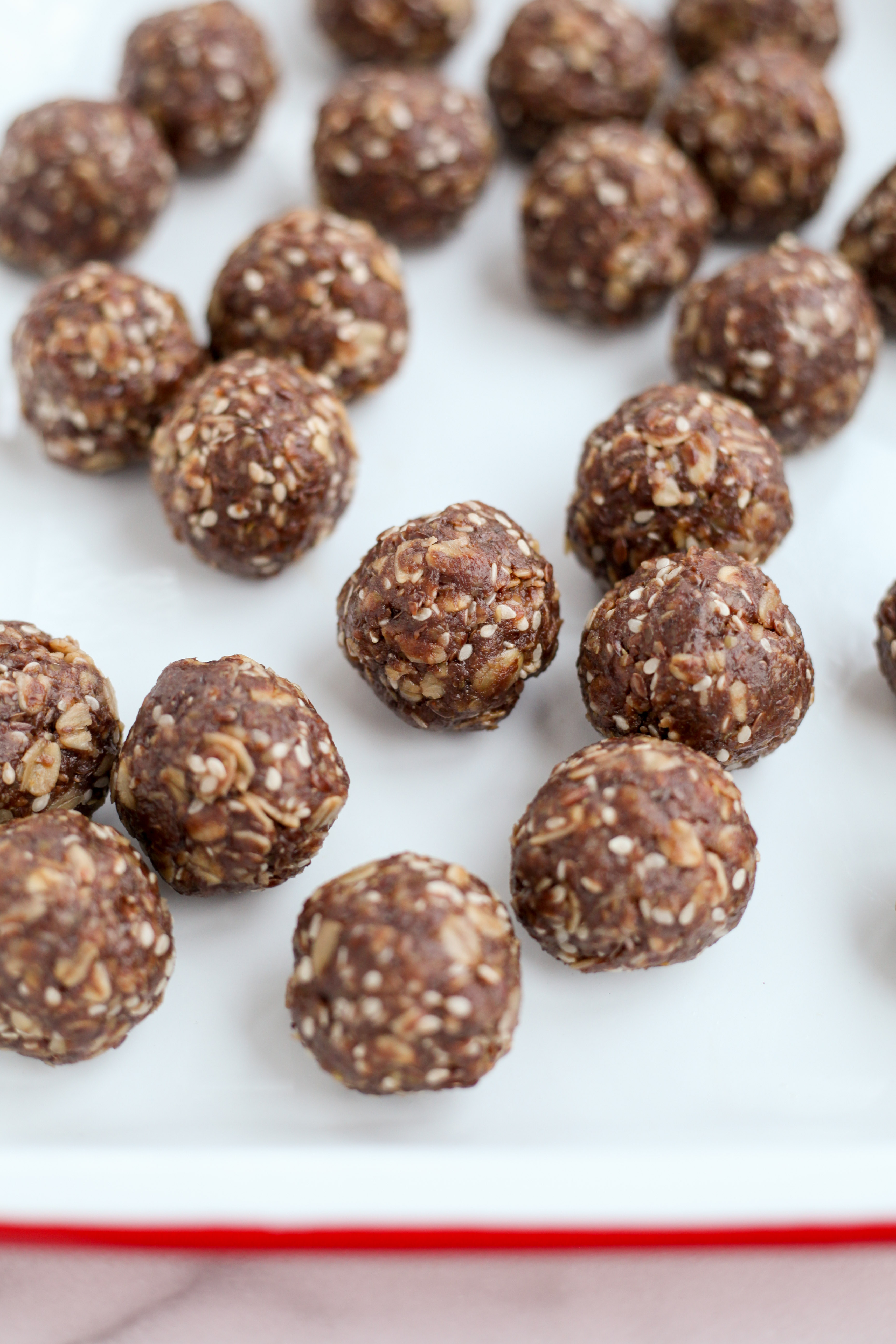 For as long as I can remember, I've had digestive issues. As a kid, I'd complain so frequently of stomach aches that my mom thought that I might have an ulcer. Throughout my teens, my digestive tract operated on a hair trigger. And for the last decade or so, I've struggled with the opposite problem — motility issues, if you will — and, as often goes hand in hand, intense, near-constant bloating. Though it's long been top of mind, and has been something I've intensely, perhaps even obsessively, researched, it's not something I've ever really talked about here or elsewhere in my writing. In part, I suppose, out of embarrassment, and also because I didn't have a good answer, or even really an inkling as to what my problem was.

In my attempts to sort this all out, I've tried nearly everything I could think of: I've taken digestive enzymes, more brands of probiotics than I can count, and psyllium husk supplements. I've sipped on a wide range of herbal teas, gone off hormonal birth control, had my thyroid levels tested, and my microbiome sequenced (nothing terribly interesting to report), eliminated artificial sweeteners from my diet, cut back on alcohol and sugar consumption (something I probably ought to have done anyway, digestive woes or not), and even tried the Whole30 elimination diet (gluten, dairy, soy, and I do fine together). I regularly exercise, consume a wide range of probiotic foods, eat slowly, drink plenty of water, and have a fiber-rich diet. And yet, I still felt like crap (sorry, not sorry, for the bad pun).
Through it all I've also been quite fortunate: My friends, family, and especially my partner, Andrew, have been incredibly patient and supportive. I've been lucky to have the time and resources to eat healthfully and to make myself a wellness guinea pig — I've even been able to essentially make it my job to do so. And, on a less-serious, but still-quite-crucial note, the era of athleisure has brought with it an explosion of options when it comes to attractive high-waisted compression leggings (praise be, Outdoor Voices, Girlfriend Collective, and lululemon).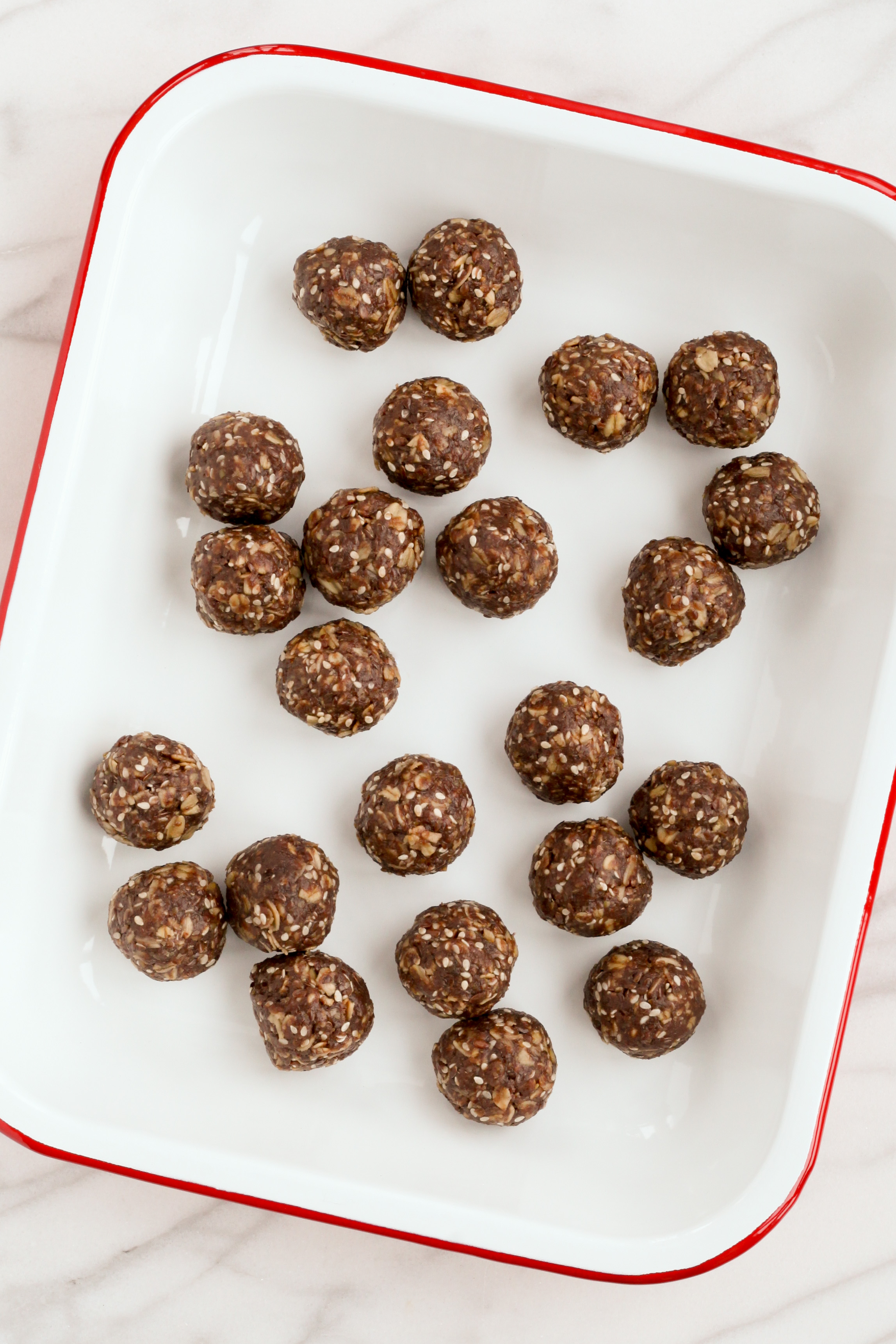 And yet, I've also been largely let down by the medical system, with doctors making the same tired suggestions over and over again: eat lots of fibrous foods, take a probiotic, and, oh, do you drink enough water?* That is, until a few weeks ago, when — and again, I do not discount my extreme privilege here — I met with the wonderful medical and nutrition team at Canyon Ranch, a wellness resort in Tucson, Arizona. After running down my medical history, dietary habits, and the long list of things I've tried, my team made a few surprising suggestions. And here's the crazy part, something, or somethings, have been working.
I'm still in the midst of experimenting with these new (to me) ideas, and, in my overwhelming desire to feel better, I (perhaps foolishly) abandoned the idea of employing a loose scientific method, trying a few ideas out at once. So it's too early to say what exactly has made such a dramatic difference, but here's what I can tell you: I feel good. On the team's advice, I've had a couple acupuncture sessions, am taking a magnesium citrate supplement (to aid in peristalsis), and am currently on a funny elimination diet where I've cut out eggs, nuts, and citrus. (The thought being that I may have a sensitivity to one of those foods.)**
All of which is both an exciting life update, and a really long-winded way of introducing this recipe; a recipe that incorporates digestion-friendly staples like oats, flaxseed, and ginger, while omitting the trio of foods I've — at least for the moment — cut out of my diet. A loose adaptation of Phoebe Lapine's gingerbread beauty balls — for that (excellent!) recipe, pick up a copy of her fascinating memoir-slash-cookbook, The Wellness Project — these nutty (but nut-free) nuggets have been a great help in keeping me sane and satiated while doing my best to avoid eating three foods that previously featured heavily in my diet. A few of these so-called bliss balls, paired with a yogurt (I'm partial to Siggi's whole milk vanilla skyr), makes for a great grab-and-go breakfast. On their own, they're a bittersweet, nutrient-dense snack. Either way, I think you'll find them a useful recipe to have on hand for busy days.
*All sound advice, but not terribly creative, or helpful in my case.
**I hope it goes without saying that I'm not a medical professional or nutritionist, and this is not meant to serve as medical advice. This is just what has worked (and not worked) for me.

Chocolate-Tahini-Ginger Bliss Balls
Ingredients
1 cup (98g) rolled oats
1/2 cup (86g) flaxseed, ground
1/4 cup (35g) sesame seeds
1/4 cup (43g) finely-chopped candied ginger
3 tablespoons (12g) raw cacao powder
1 teaspoon ground ginger
3/4 teaspoon kosher salt
3/4 cup (165g) tahini
1/4 cup (80g) runny honey
1 tablespoon ginger juice
Instructions
In a large mixing bowl, whisk together the oats, flaxseed, sesame seeds, candied ginger, cacao, ginger, and salt.
In a small mixing bowl, whisk together the tahini, honey, and ginger juice until smooth.
Fold the tahini-honey mixture into the dry ingredients using a silicone spatula (you may need to use your hands towards the end to evenly blend everything together).
Once well-blended, use a medium disher to portion the dough into balls. After the dough has been divided up, dip your hands in water, then roll the portioned dough into balls. (Damp hands help keep the dough from sticking to your skin; you will likely need to re-wet your hands a few times throughout this process.)
Store refrigerated in an airtight container for up to 2 weeks.
Notes
Here (and in general), I strongly-recommend using whole flaxseed, grinding the seeds to order, rather than flaxseed meal, as flaxseed meal turns rancid very easily thanks to the flaxseed's high oil content. I grind the seeds in
a small coffee grinder
than I use as a dedicated spice grinder. To further protect against rancidity, store any leftover flaxseed in the freezer.
For a toastier, deeper, more sesame-dominant flavor, use toasted sesame seeds. This is my preference, but might not be everyone's cup of tea. Instead of toasting them myself (they're so easy to burn!), I buy the seeds pre-toasted. Look for them in the international aisle of your supermarket or at an Asian market.
The quality of tahini varies widely; my favorite brands are
Soom
and
Seed + Mill
.
For consistency of size and even cooking, use a spring-loaded scoop to portion out the bliss balls; I used the
middle-sized scoop
in this set (#50), which is 1 1/2 tablespoons.
If you have more bliss balls than you think you'll eat in a week or two, know that these freeze great.