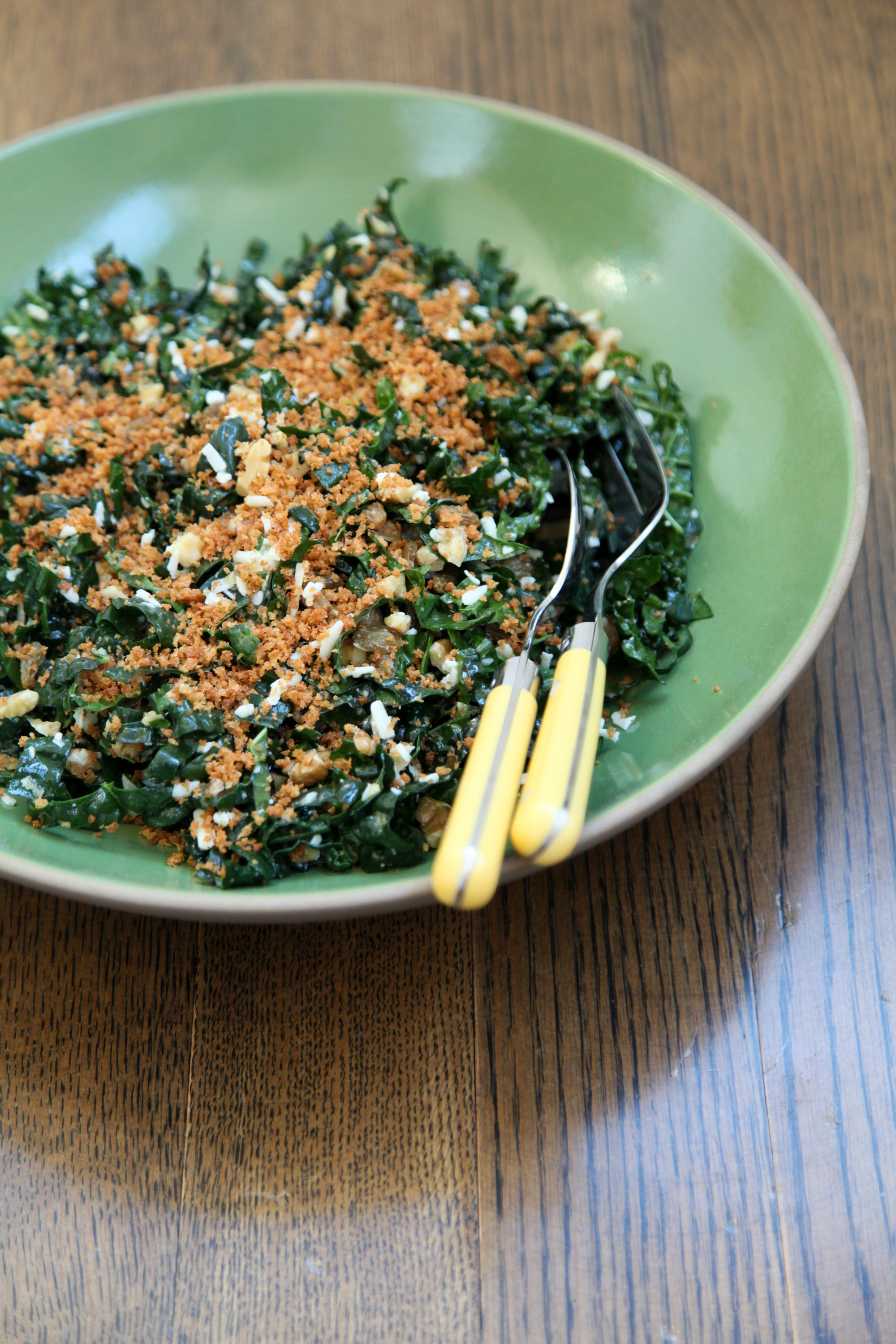 One of the biggest hurdles I ran into while launching this blog was choosing a name that represents myself and the type of content I'll be sharing here. Ideas ranged from the completely-ridiculous (e.g. Yuppies Live Here, after a somewhat-accurate spray-painted tag left on our apartment) to the at-least-semi-viable (I Am a Cupcake, because, as my friend Ally says, I look like one). Finally, after weeks of anguish, I narrowed it down to two contenders, and polled my friends for advice. Now, it's pretty obvious A Modest Feast won out, but as a tribute to the runner-up — Not Only Kale — it seemed fitting to have the first recipe I share here feature that leafy green.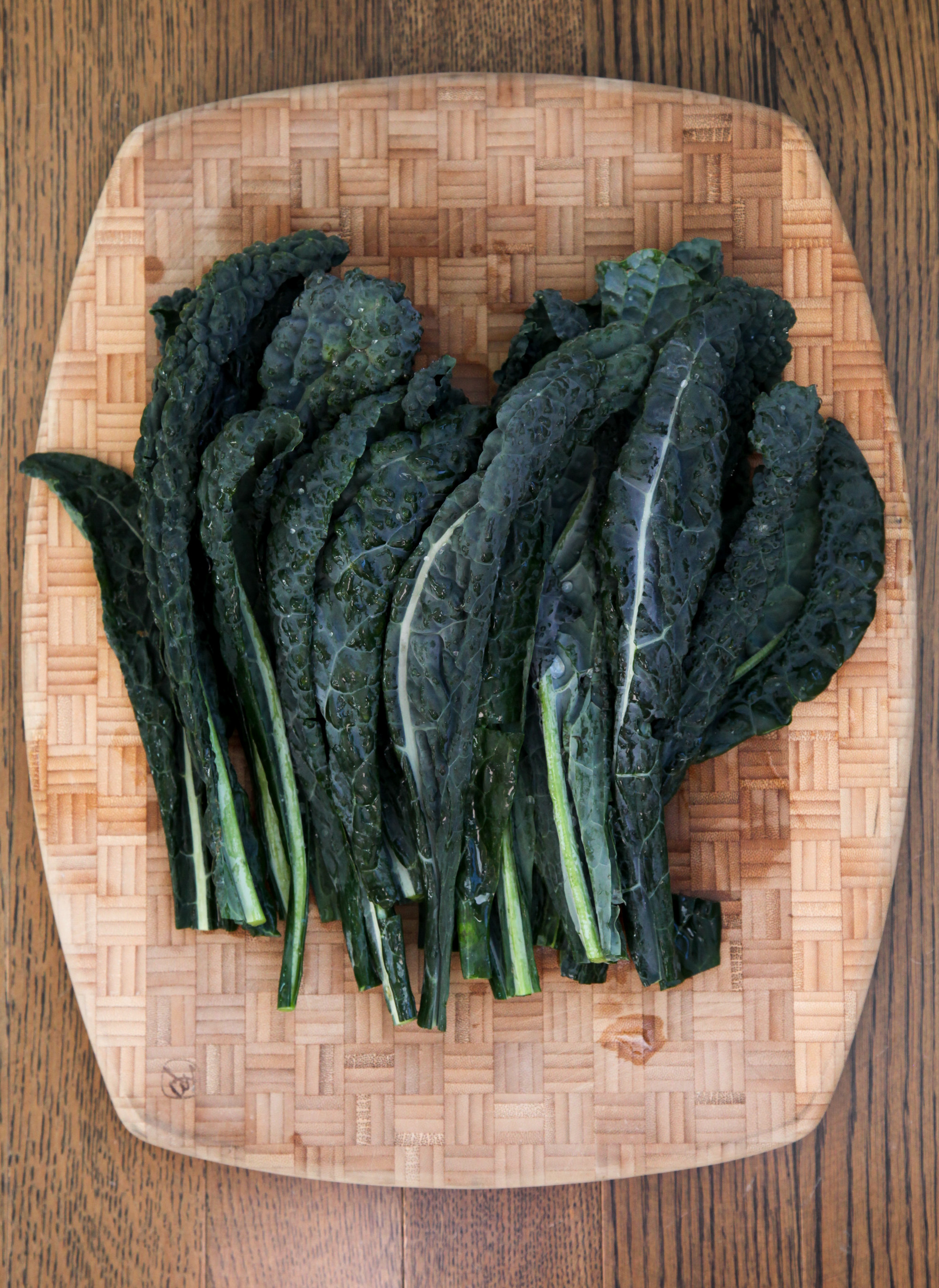 While the name Not Only Kale may lead you to believe otherwise, I'm actually quite fond of it. (Rather, the name was inspired by the notion that a healthy diet shouldn't begin and end with that mega-popular brassica.) I've paired it with cabbage and salmon for a stellar one-pan meal, baked it into mini frittatas, and tossed it with a punchy caesar dressing, just for starters.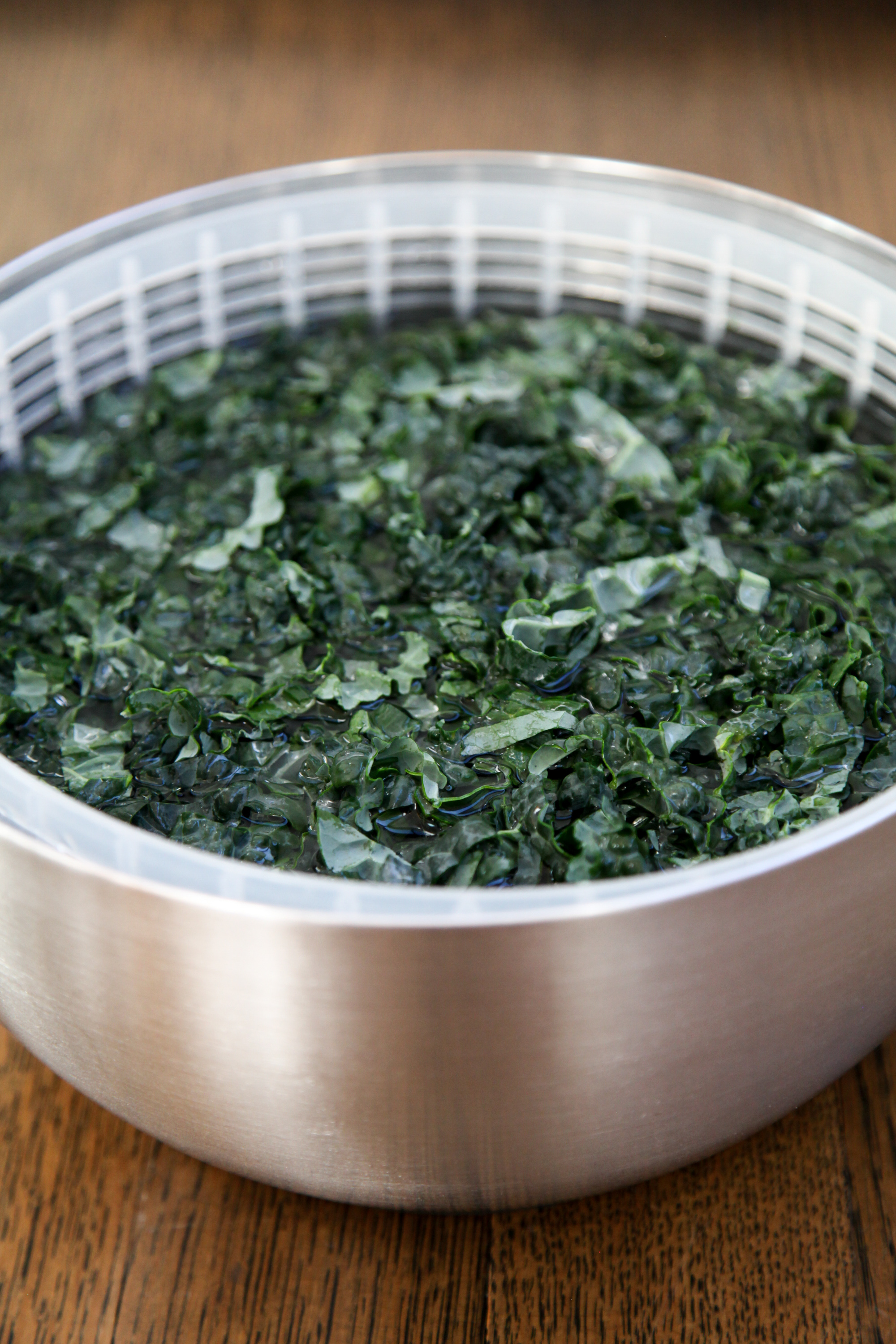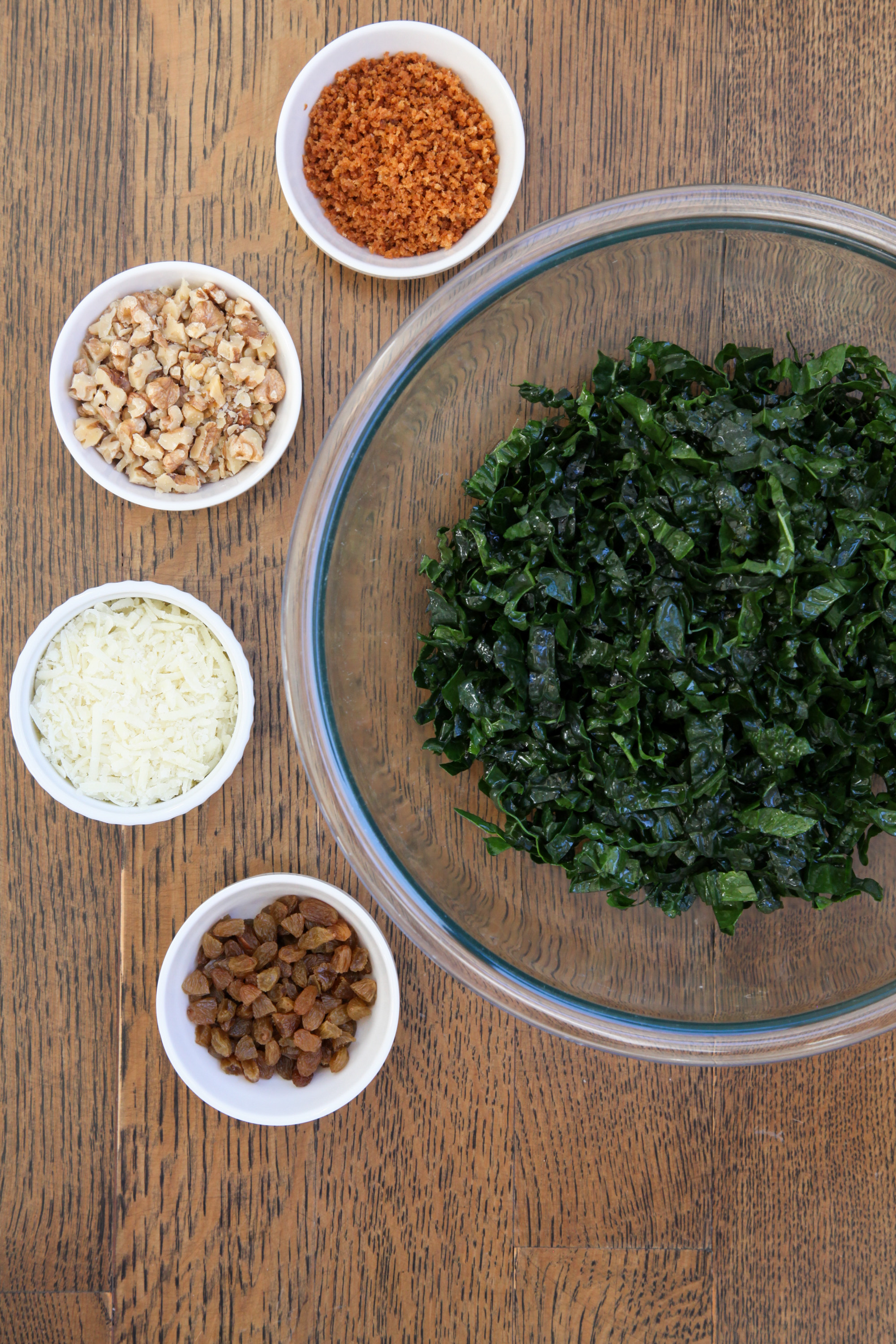 If you, like me, are a fan of kale, any of those recipes are great options, but this salad might just trump them all. A tangle of tender kale — do not skip the massaging step — is punctuated by vinegar-plumped golden raisins, slightly-bitter walnuts, salty-sharp pecorino, and an unexpected topper: crisp, garlicky breadcrumbs. Sourced from the lovely Smitten Kitchen, it's a bit fussier than your standard bowl of greens, but I promise you each step is worth it, and nearly all of the prep can be done ahead of time.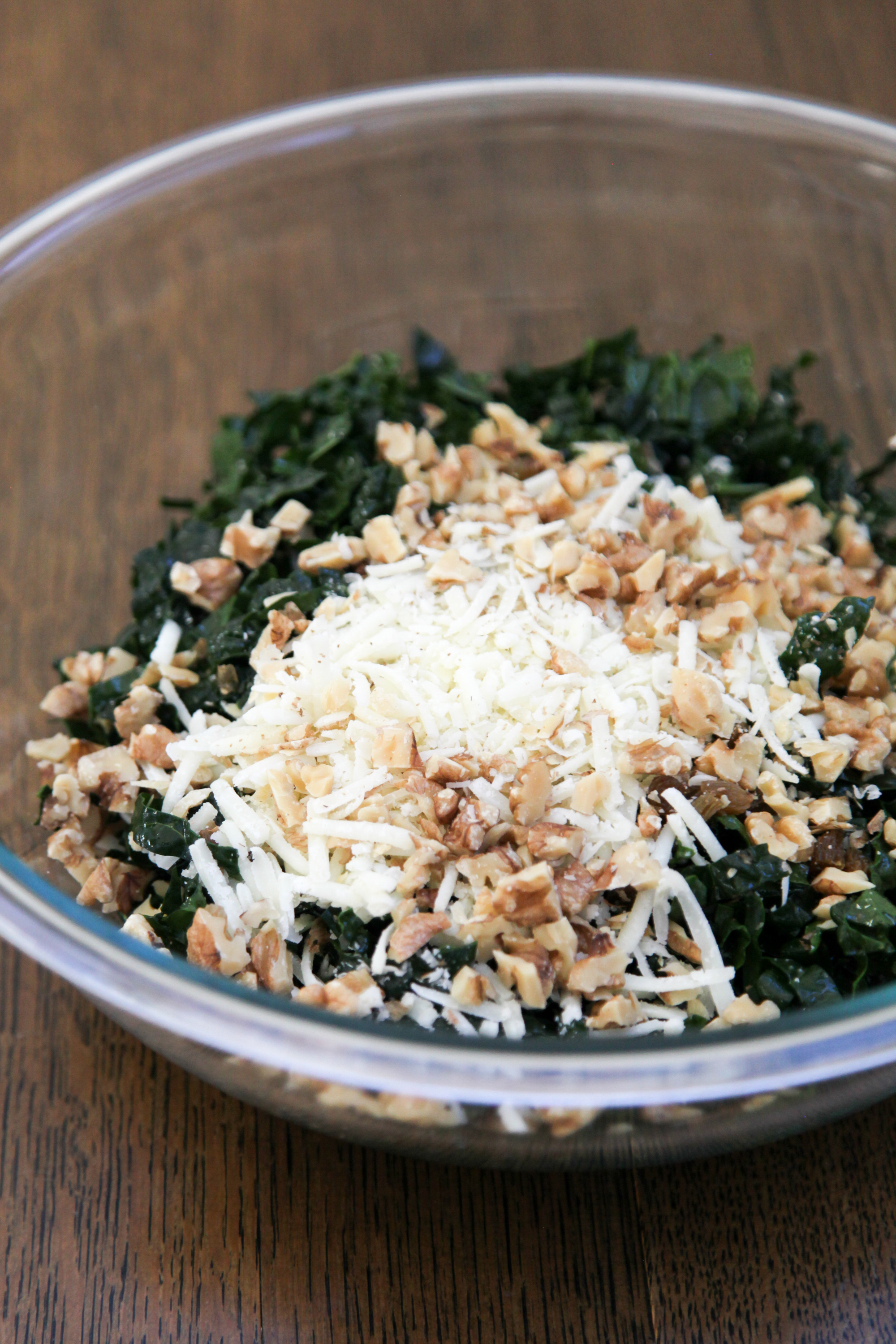 I've made it for many a dinner party, recommended it to a handful of friends (it's a great option for potlucks — pack the walnuts and breadcrumbs separately, so they don't get soggy), and brown-bagged it for lunch during my not-long-ago days as a nine-to-fiver (same storage principles apply). It isn't too showy, nor is it too plain; in summation, it is pretty much perfect.

Kale Salad With Walnuts, Golden Raisins, and Toasted Breadcrumbs
Ingredients
1/4 cup (1 1/2 ounces) golden raisins
1 tablespoon white wine vinegar
1 tablespoon water
1/4 cup panko (1/2 ounce)
3 tablespoons extra-virgin olive oil, divided
1 small clove garlic, minced
Kosher salt
1 bunch (about 14 ounces) lacinato kale, stemmed and cut into ribbons
Juice of half a lemon
2 ounces (about 1/2 cup) pecorino cheese, coarsely grated
1/2 cup (3 3/4 ounces) walnuts, toasted and chopped
Instructions
Add the raisins, vinegar, and 1 tablespoon water to a small skillet or saucepan. Over low heat, cook until plump, juicy, and almost all of the liquid has been absorbed by the raisins.
Add the panko, 1 tablespoon olive oil, minced garlic, and a generous pinch of salt to a small skillet; Over medium-low heat, cook, stirring occasionally, until deep golden brown and fragrant.
Add the kale to a large mixing bowl with a large pinch of salt; massage until slightly wilted. Add the lemon juice, remaining 2 tablespoons olive oil, pecorino, walnuts, and raisins. Using your hands, toss all of the ingredients together. Adjust to taste with salt and additional lemon juice, if needed.
Transfer to a serving bowl and garnish with the toasted breadcrumbs.
Notes
To make ahead: toast and chop the walnuts, plump the raisins, stem and slice the kale, grate the pecorino, and toast the breadcrumbs. Toss it all together just before serving.