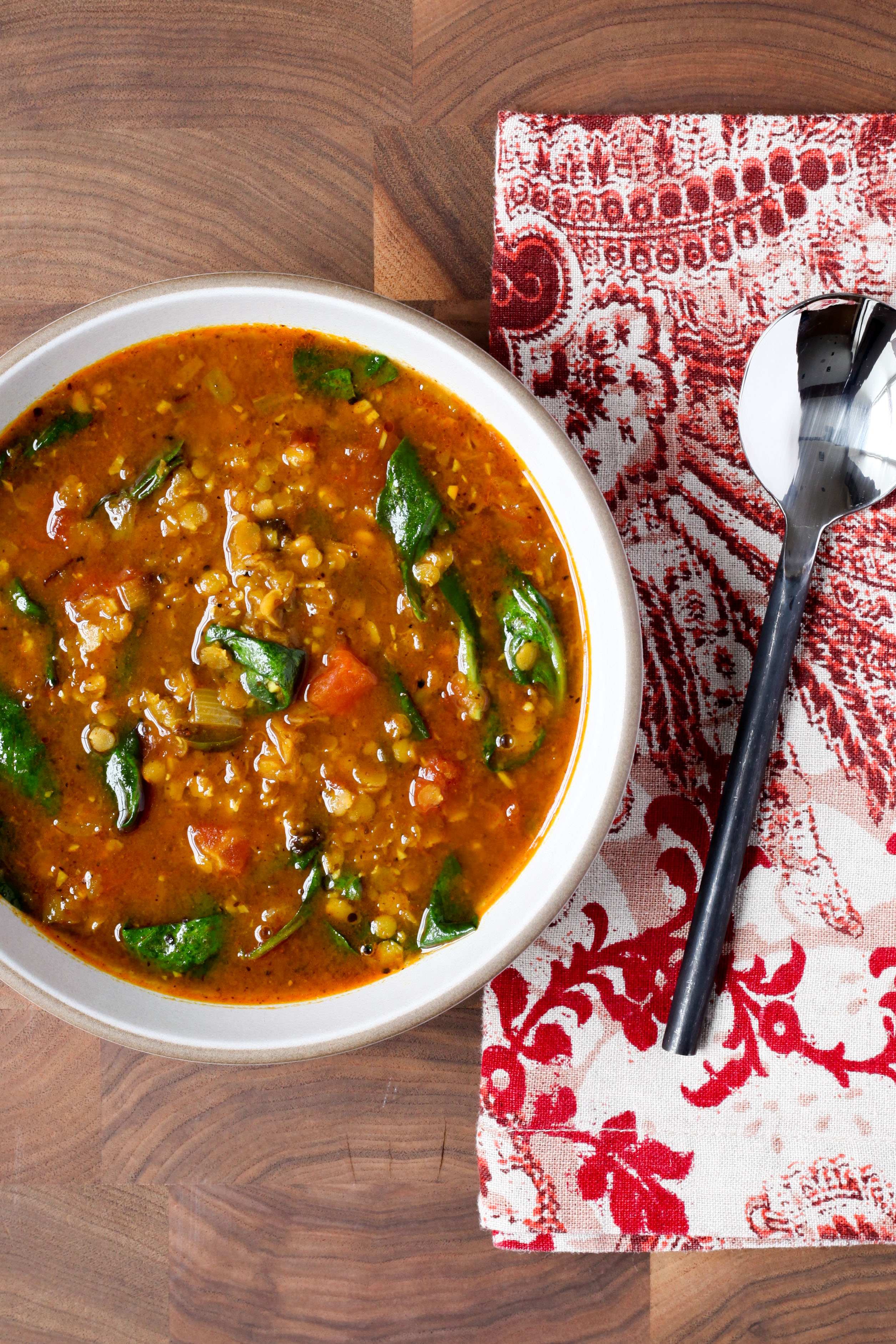 I'd quite happily eat both soup and Indian food every day; combine the two, like with this recipe, and I'm over the moon. Complexly-spiced, this Indian red lentil soup is just the sort of thing I like to fill my fridge (and freezer) with, ready to be reheated for a quick meal when hunger strikes.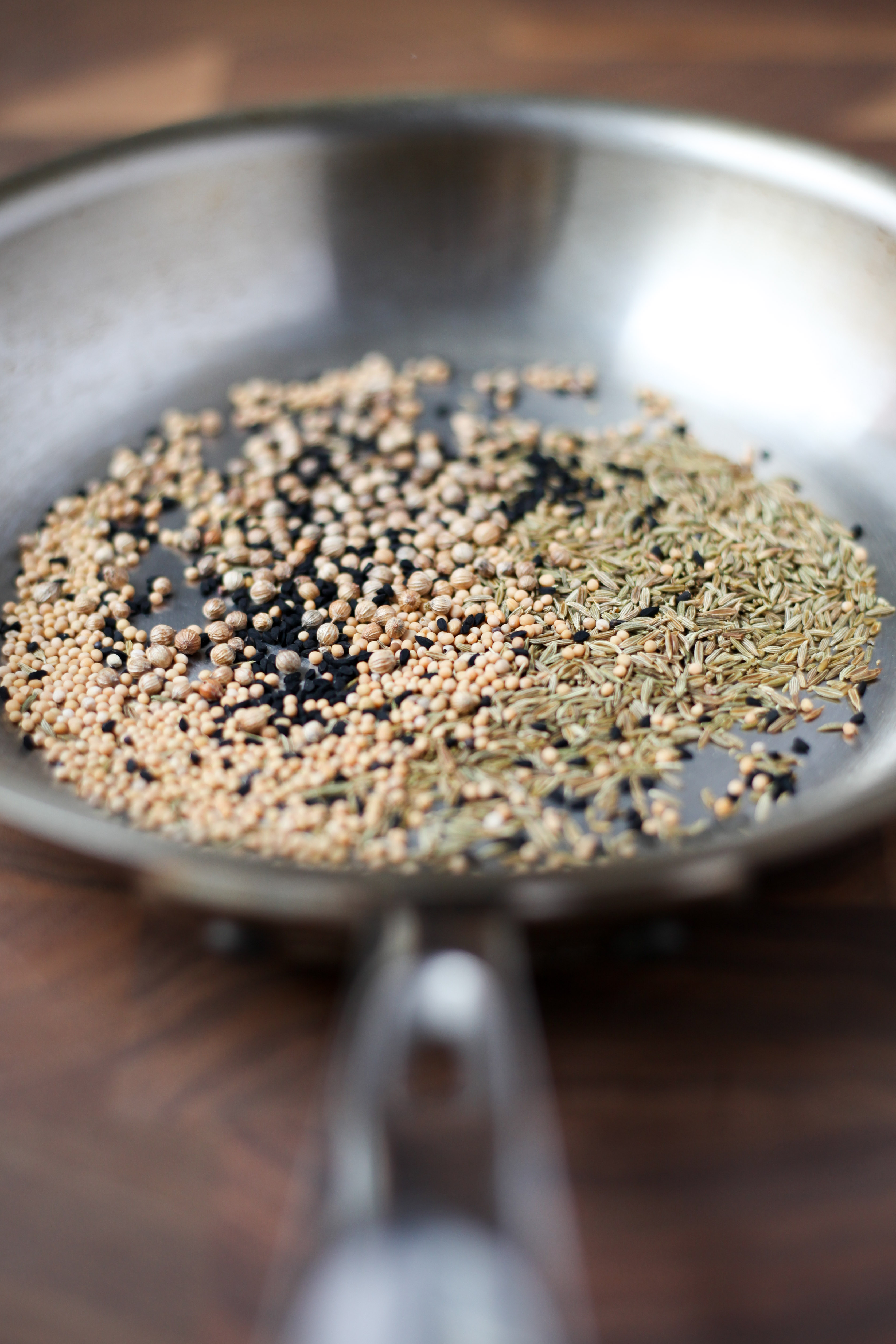 Easy, and reasonably-quick to make, it's also near-entirely composed of pantry items (if you don't feel like heading to the grocery store, omit the spinach), that is, if you keep a variety of Indian spices like garam masala, nigella seeds, and turmeric on hand. If you don't frequently cook with these flavors, it can be a bit of an investment to stock up on the ingredient list, but I strongly suspect that once you try this recipe you'll want to make it again and often.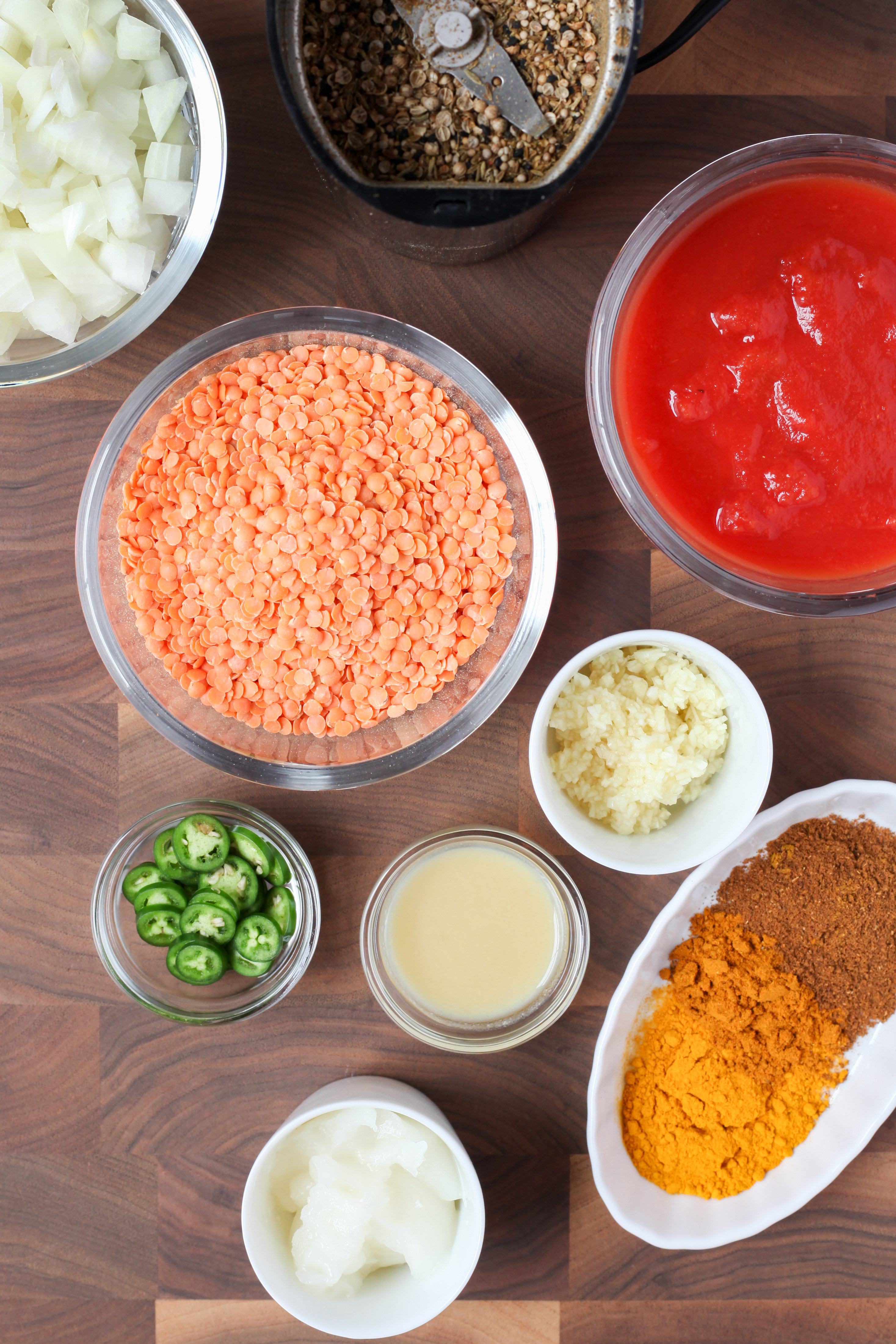 Most of the spices should be available at a well-stocked supermarket like Whole Foods, but some, like nigella seeds, may be a bit trickier to hunt down. If you live near a good co-op — the type that sells all manner of dry goods in bulk bins — head there, as you can then purchase just enough of each of the spices to try the recipe out. Or, an Indian grocery should have what you need (shocking, right?); in Manhattan, Kalustyan's and Dual Specialty Store are tops. Alternatively, I'll sometimes source ingredients from Penzey's, an online shop that sells pretty much any spice you can think of, and then some.

If you, like me, are a bit of a soup fanatic, I highly-recommend the cookbook that this recipe was sourced from, Soupelina's Soup Cleanse. My copy is so heavily-tagged with sticky tabs that it may have been more efficient to tag the recipes I'm not interested in trying. So far, I've made this recipe three times, simmered up a very-veggie-centric vegan chili (also repeat-worthy), and am looking forward to sampling many more of the light and healthy recipes within its pages.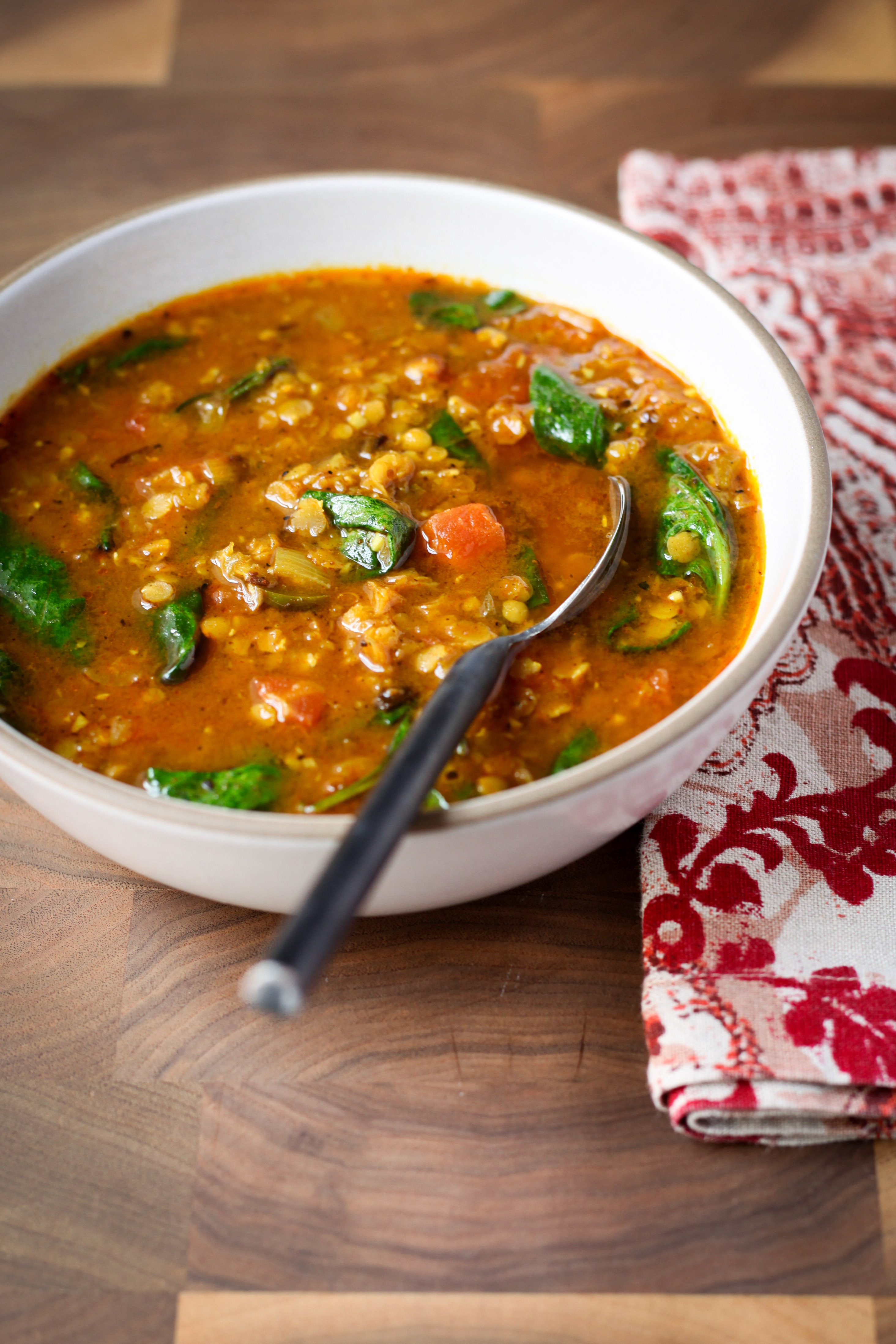 Indian Red Lentil Soup With Spinach
Ingredients
2 teaspoons cumin seeds
1 teaspoon mustard seeds
1 teaspoon coriander seeds
1/2 teaspoon nigella seeds
3 tablespoons coconut oil
1 teaspoon ground turmeric
1 teaspoon garam masala
1 teaspoon curry powder
1/2 teaspoon cayenne, optional
1 large onion, diced
1 medium jalapeño pepper, thinly sliced
Kosher salt
5 garlic cloves, minced
1 cup diced canned tomatoes
1 1/2 tablespoons minced ginger or ginger juice
6 cups boiling water
1 cup red lentils, rinsed and drained
1 5-ounce package baby spinach
Freshly-squeezed lime juice, to taste
Instructions
Toast the cumin, mustard, coriander, and nigella seeds over low heat in a small skillet until they're very fragrant and beginning to pop.
Coarsely grind the toasted spices in a spice grinder.
In a large straight-sided skillet, dutch oven, or stock pot, melt the coconut oil over medium heat. Add the toasted spices, turmeric, garam masala, curry powder, cayenne (if using), onion, jalapeño, and 1 teaspoon salt. Cook, stirring occasionally, until the onion is soft and translucent. Add the garlic and cook for 1 more minute. Add the tomatoes, ginger, boiling water, and lentils. Bring to a boil, then reduce the heat to maintain a simmer. Simmer for 30-45 minutes, or until the lentils are very tender and beginning to fall apart. Add the spinach and cook until wilted. Season to taste with salt and lime juice.
Notes
A great make-ahead option, this soup is even better the next day. If you prefer mildly-spicy food, omit the cayenne.