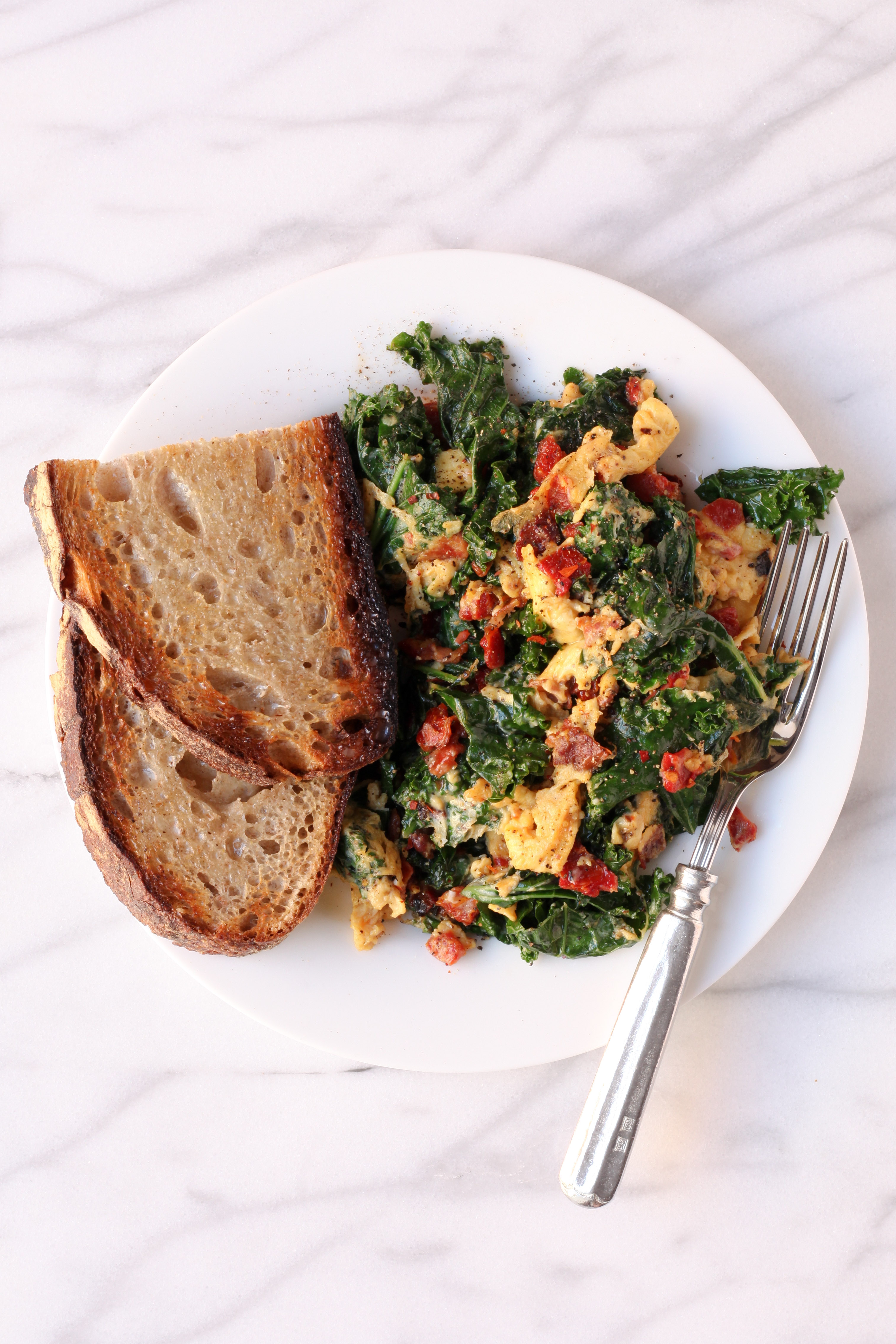 Aside from dessert (let's be real), breakfast is my favorite meal. So much so that eating it just once a day is often not enough. When I'm left to my own devices for dinner, I nearly-always end up going this route, be it with a couple poached eggs and a pile of vegetables, or a simple scramble, like this kale, pancetta, and sundried tomato situation.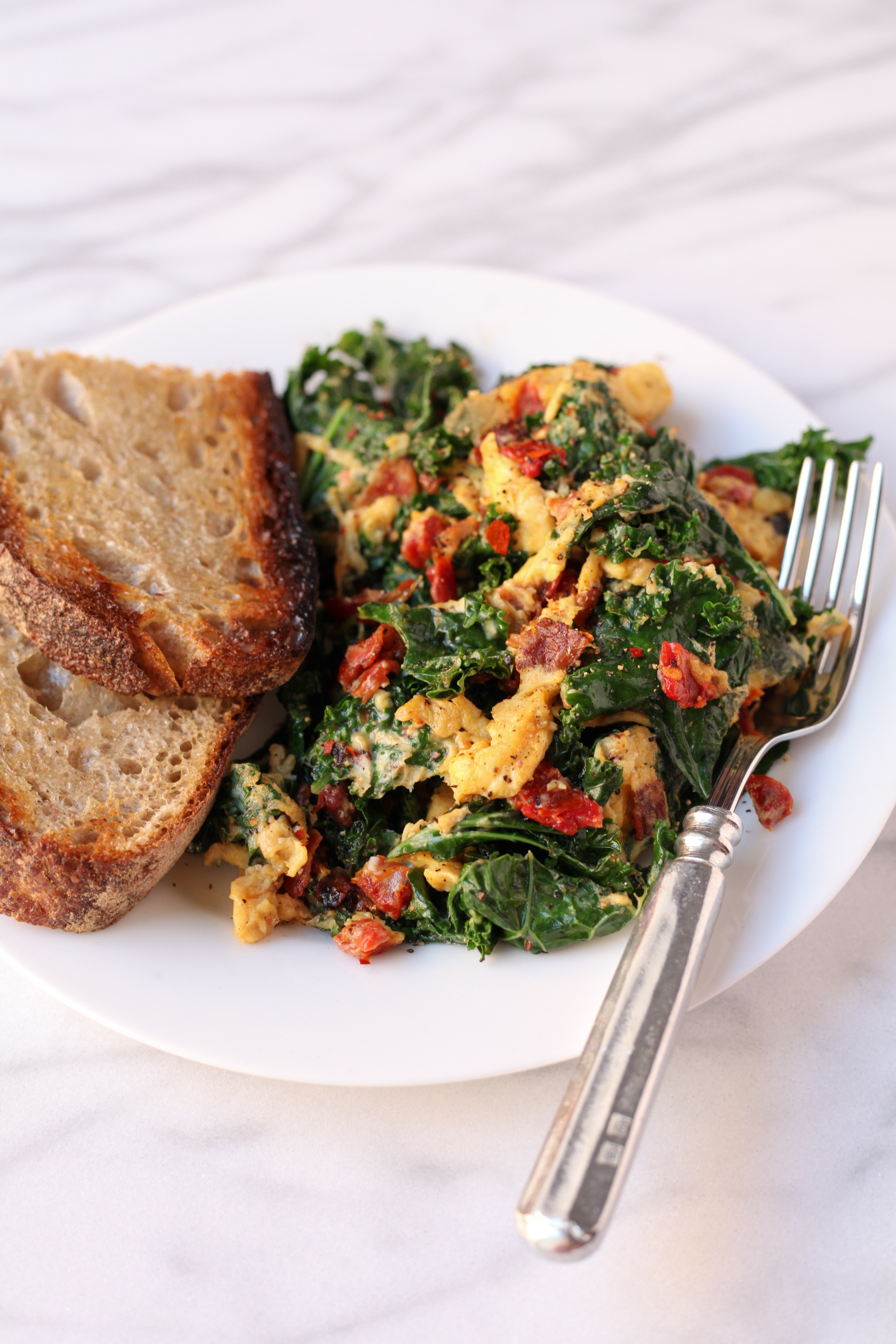 Part of it comes down to the ease and speed of basing a meal around eggs — like many cooks, I'm less inclined to cook an elaborate meal when making dinner for myself. Part of the appeal comes down to health, as a couple perfectly-cooked eggs, (poached, fried, scrambled, or otherwise cooked) are one of my favorite ways to transform a pile of produce into a meal. But, at the end of the day, comfort is what really makes this a favorite weeknight mealtime strategy; carby breakfast foods like oatmeal, chia pudding, or, in this case a scramble anchored by a piece or two of buttered toast make my soul happy.

Kale, Pancetta, and Sundried Tomato Scramble
Ingredients
2 large eggs
Scant 1/8 teaspoon of kosher salt
1 tablespoon extra-virgin olive oil
1/4 teaspoon red pepper flakes
1/2 ounce diced pancetta
2-3 curly kale leaves, stemmed and torn into bite-size pieces
3 sun-dried tomato halves, finely chopped
Heaping 1 tablespoon grated parmesan cheese
Freshly cracked black pepper, to taste
Buttered toast, for serving
Instructions
Beat together the eggs and salt in a small mixing bowl until homogenous and frothy.
Add the olive oil, red pepper flakes, and pancetta to a medium nonstick skillet, cook over medium heat, stirring occasionally until the fat has rendered from the pancetta, and it's just beginning to crisp up. Add the kale and cook, stirring constantly, until it's bright green and beginning to wilt, about 30 seconds. Add the sun-dried tomatoes and stir to evenly distribute. Add the egg and cook, stirring constantly for 15-30 seconds or until the egg looks not quite soft-cooked. (The residual heat from the skillet will continue to cook the eggs.) Remove from the heat, add the parmesan, stir to combine, and transfer to a plate. Finish with pepper. Serve with toast.
Notes
Like most scrambles, the cooking goes very fast once you begin, so be sure to have everything prepped ahead of time, down to grating the parmesan.