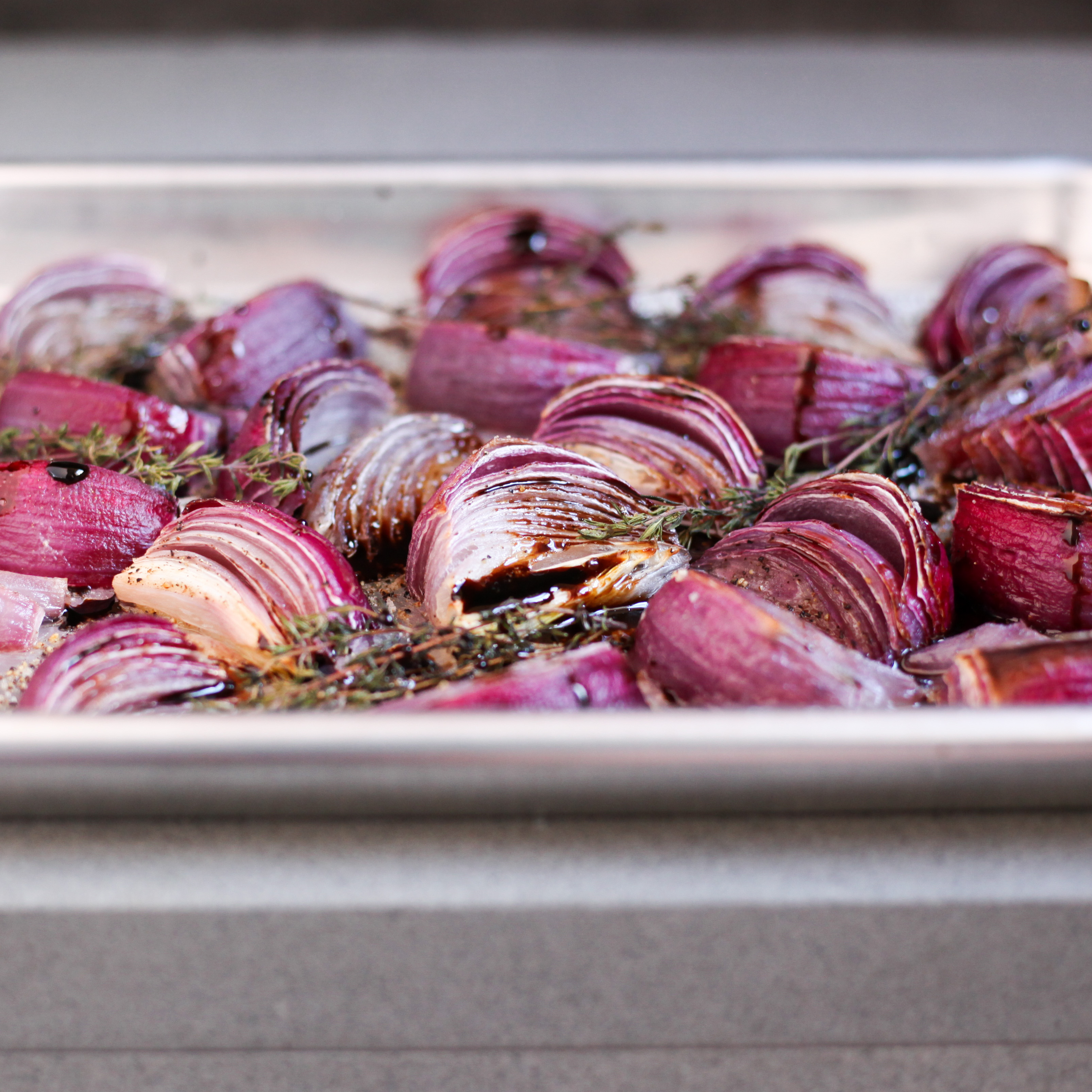 It feels pretty ridiculous to say, but until relatively recent times (I'm talking the last year or so), I didn't like onions in most applications. As a background note in soups and stock, sure; diced and lightly cooked, or worse, raw, hell no. Most people have an aversion to a few foods, but most people aren't food writers, and most people don't dislike such a fundamental ingredient. (What can I say, I'm an odd one.) So it feels a little funny to now be praising a recipe that has onions at its heart.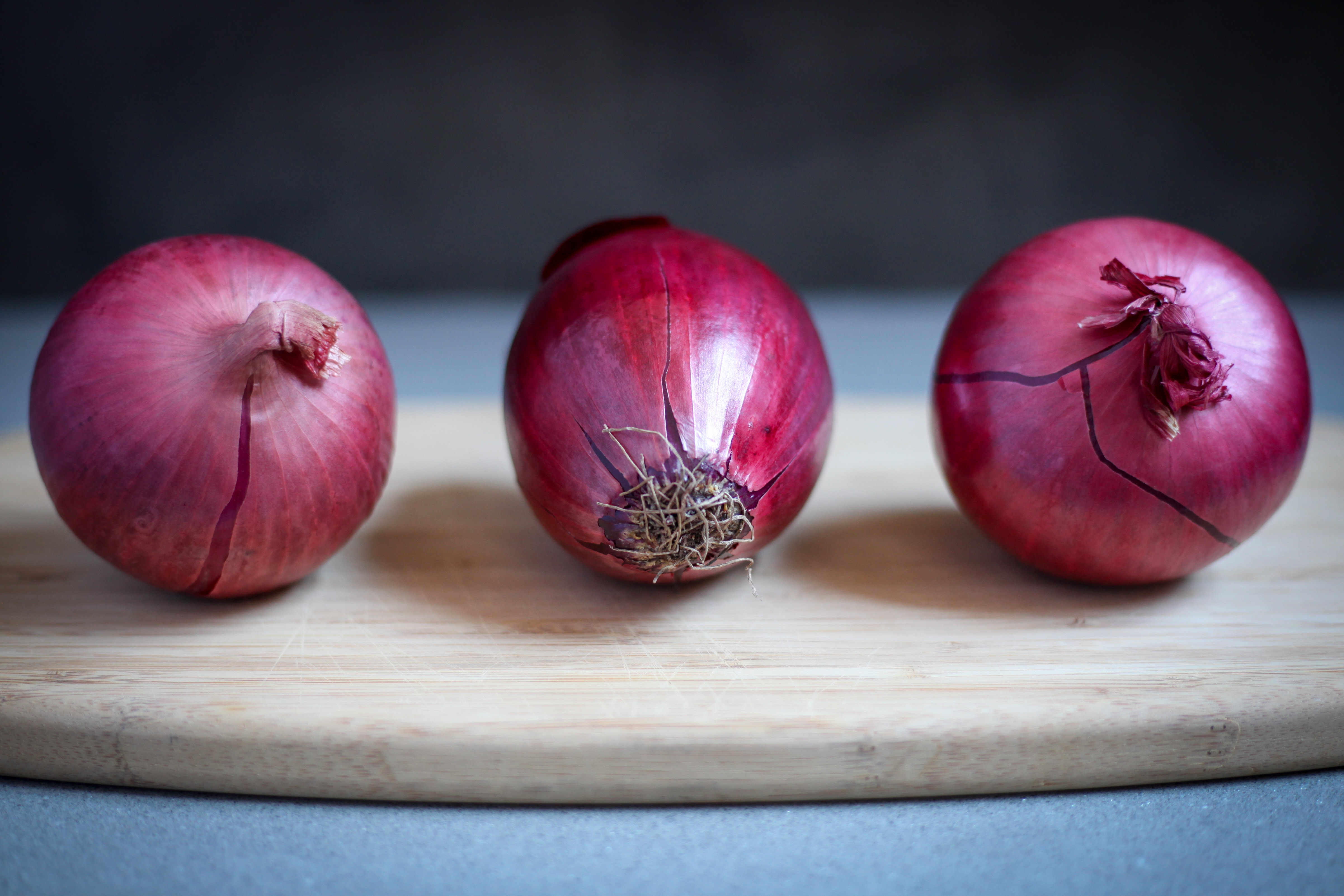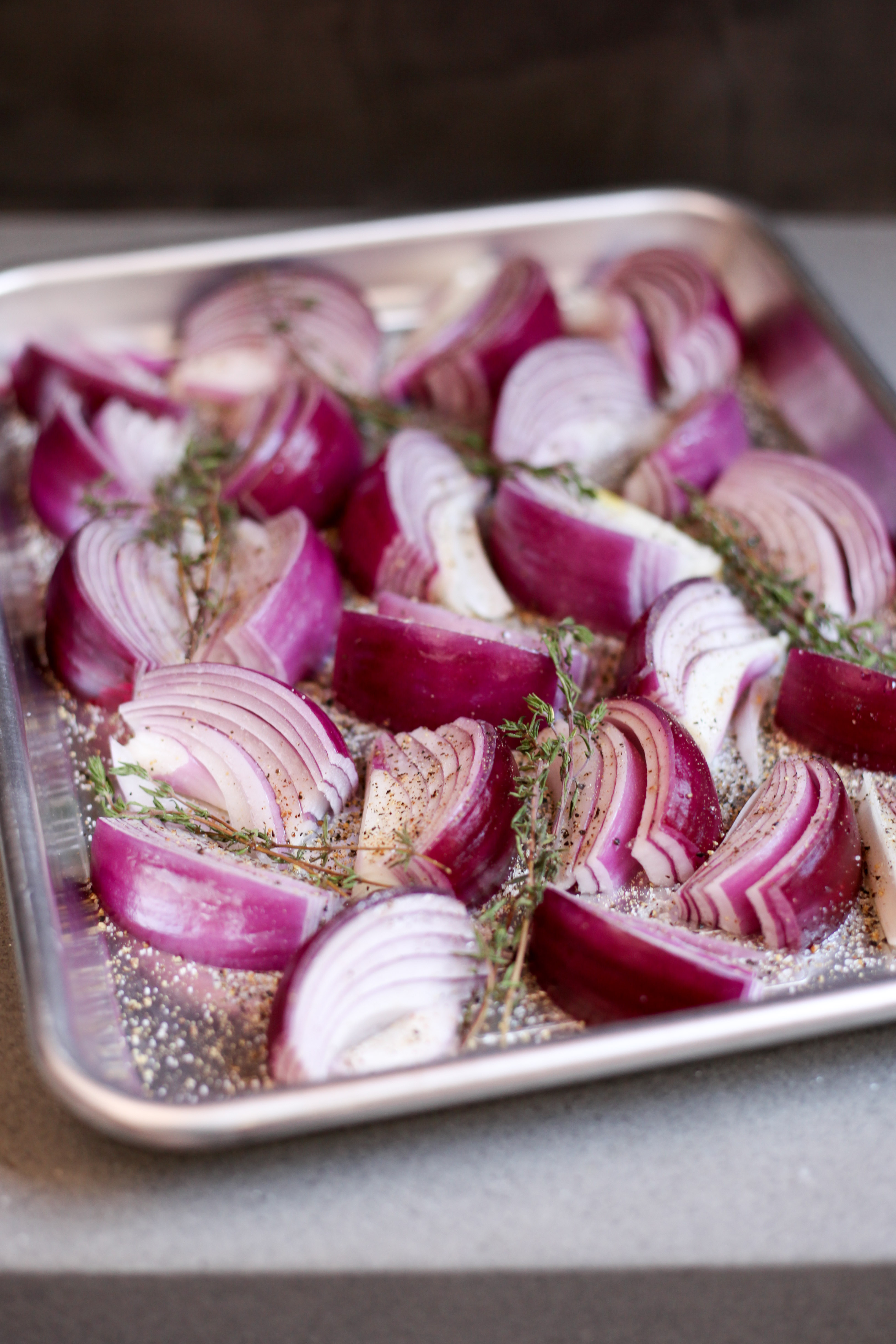 My journey from onion hate to love was a slow one: Mild alliums like scallions, leeks, and shallots, and other mild alliums were the first for me to come around to. Later, I discovered a taste for onions that were caramelized until sticky sweet or pickled; in other words, onions that had undergone a dramatic transformation. But the true watershed moment came when I cooked a simple one-pan dinner of roasted sausages, peppers, onions, and potatoes. The sausages, peppers, and potatoes were an easy sell, but I was surprised to find that the onions were my favorite part. Roasted at a high temperature, until their bite had nearly disappeared, these onions were tender and sweet, but still very much an onion.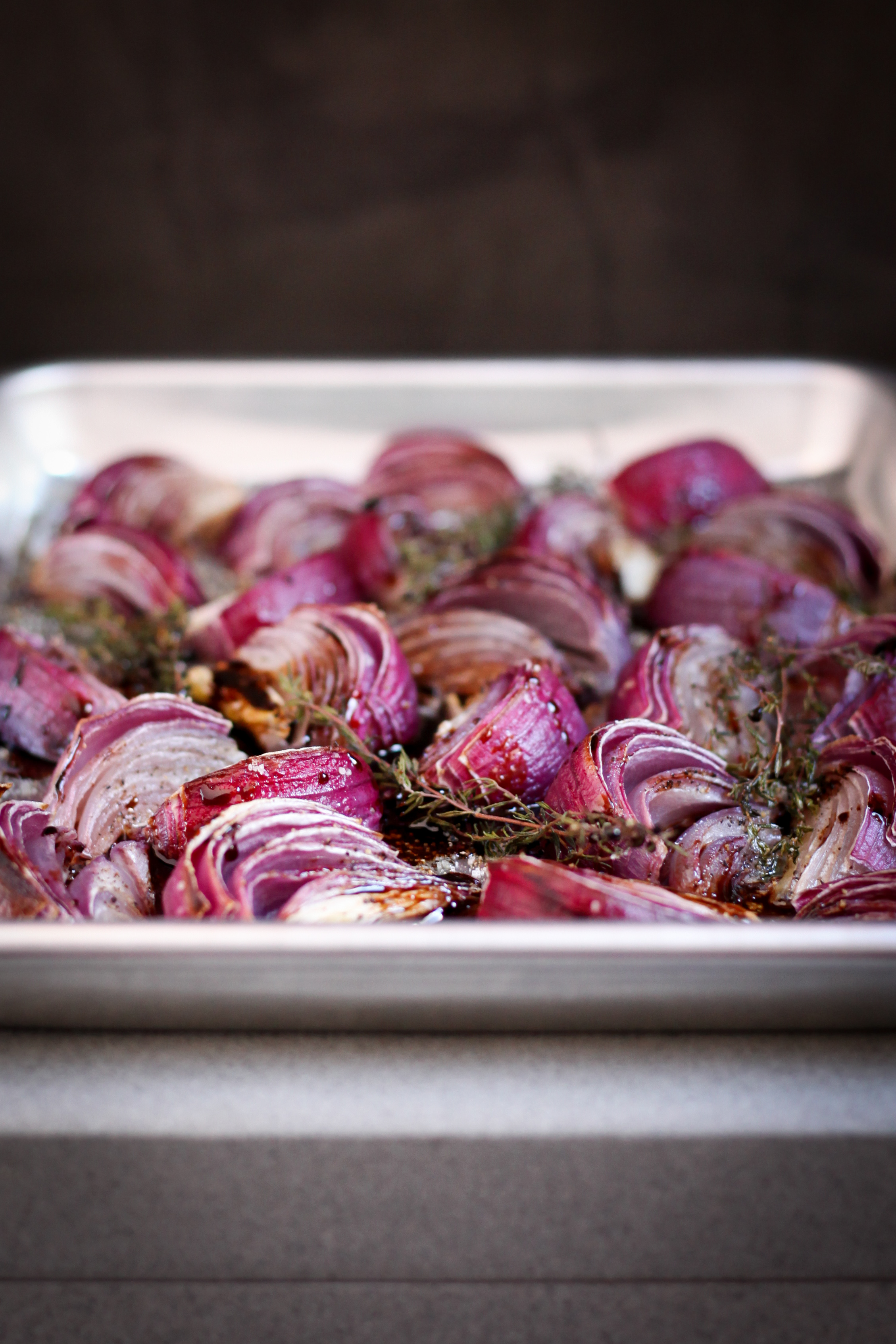 This simple recipe makes onions the indisputable star. In place of white or yellow onions, I've used the slightly-sweeter red (though any type will work). A few sprigs of thyme, olive oil, salt, and a drizzle of syrupy balsamic add a little extra oomph, and that's it. Like roasted broccoli or a green salad, it's a side that can be paired with a wide range of mains, making it a versatile recipe worth having in your back pocket.

Roasted Red Onions With Thyme
Ingredients
3 medium red onions, cut into 8 wedges
A few sprigs of fresh thyme
2 teaspoons extra-virgin olive oil
Heaping 1/2 teaspoon kosher salt
Freshly-ground black pepper
Good, syrupy balsamic vinegar, to taste
Instructions
Preheat the oven to 450°F.
Arrange the onion wedges on a quarter-sheet pan. Drizzle with olive oil, sprinkle with salt, and crack a good amount of pepper over the onions. Roast for 30-35 minutes, or until soft and beginning to brown in places. Drizzle with balsamic vinegar.
Notes
True, syrupy balsamic vinegar can be very pricey; as an alternative,
make balsamic reduction
out of a less expensive bottle.