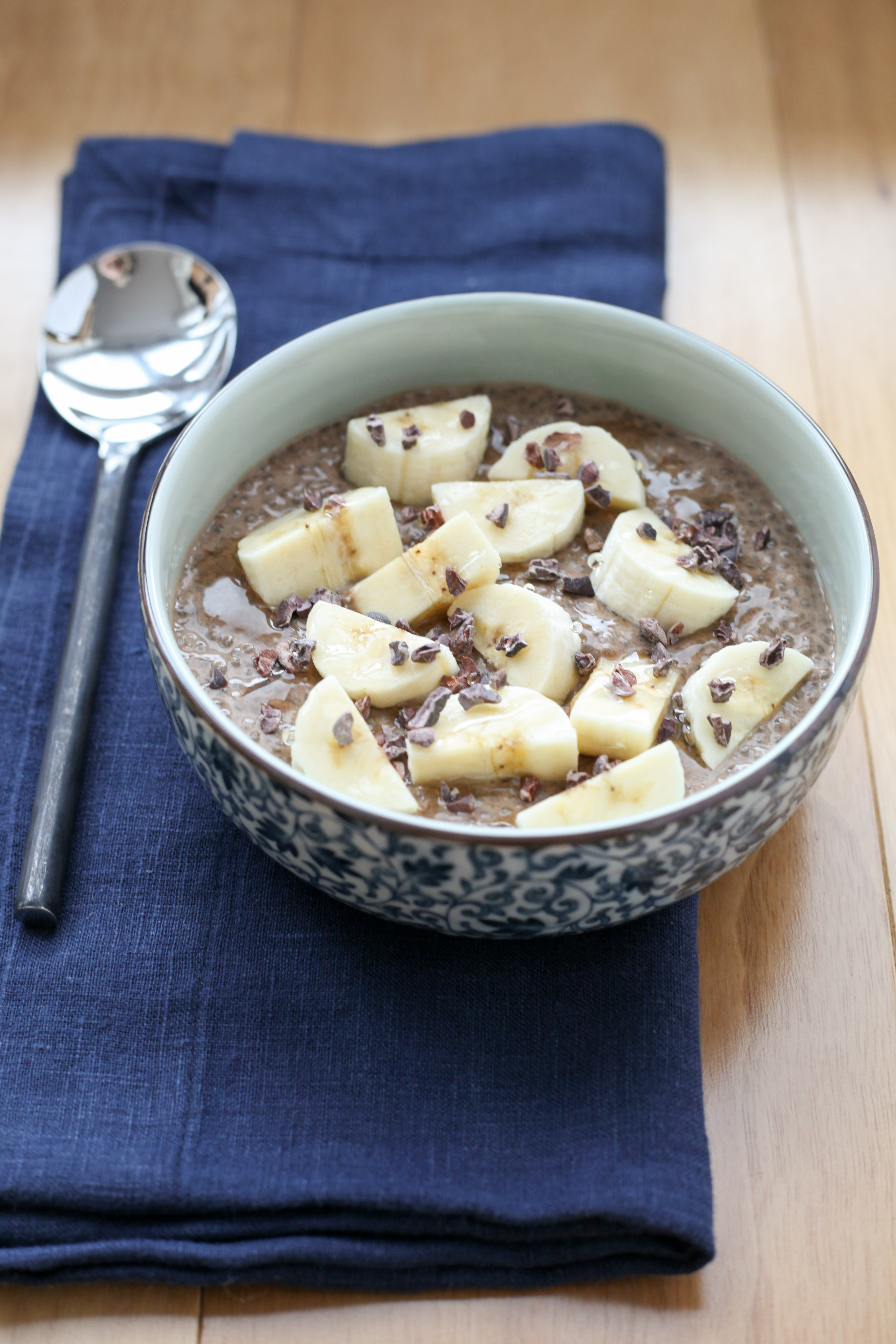 With chocolate I'm usually an all or nothing kind of girl; I'm not interested unless we're talking deep-dark bittersweet brown. (These brownie-like flourless chocolate walnut cookies are a favorite for exactly that reason.) And yet I was drawn to this decidedly-mild breakfast treat when flipping through Julie Montagu's Superfoods: The Flexible Approach to Eating More Superfoods. Here, cacao powder (nope, not the same thing as cocoa powder) is used in concert with cinnamon, cloves, nutmeg, and ginger for a flavor that's less full-blown-brownie-rich, and more like a cozy cup of Mexican hot chocolate. And despite my usual leanings, I'm digging it pretty hard.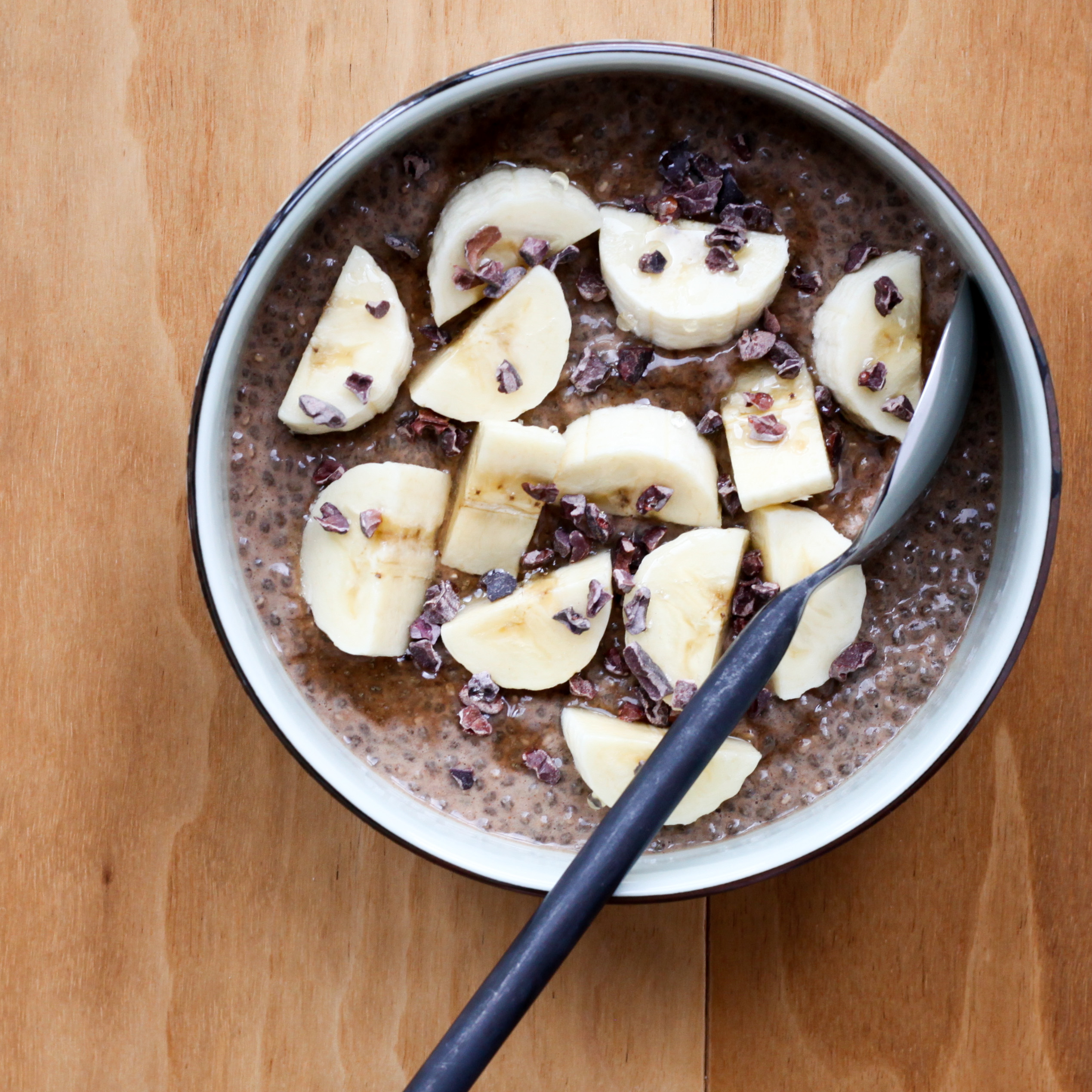 I topped mine with cacao nibs for crunch and a bit of bitter bite, plus some banana and honey for sweetness, but don't feel restricted to these topping ideas (some sliced strawberries and toasted almonds would also be lovely). Dressed up with these goodies, it makes for a breakfast that feels far more decadent than it is. A treat, but not one that'll have you crashing an hour later.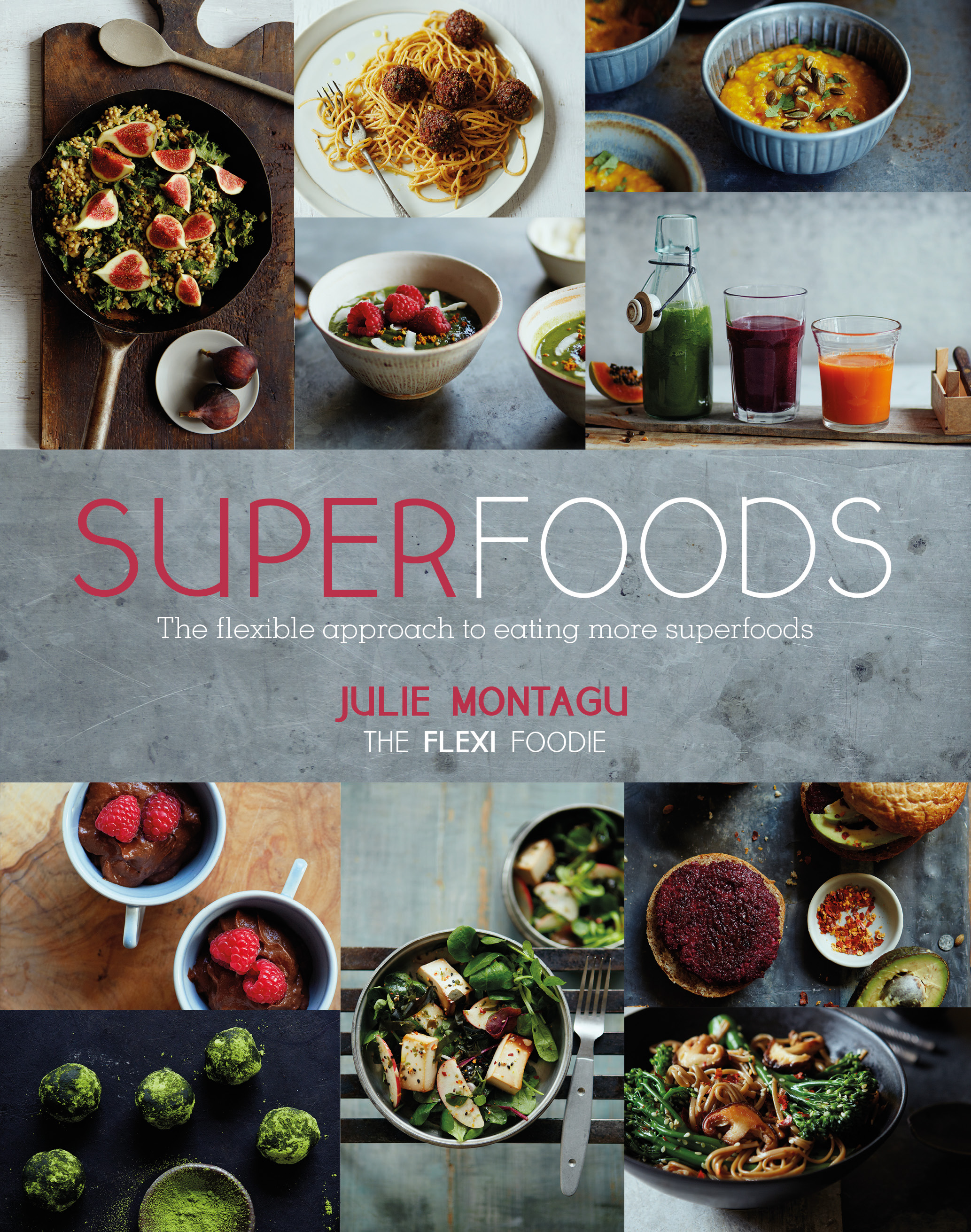 Chocolate Chia Pudding
Ingredients
1 1/2 cups unsweetened almond milk
5 dates, pitted
1 1/2 teaspoons cacao powder
1/2 teaspoon ground cinnamon
Pinch of ground cloves
Pinch of ground nutmeg
Pinch of ground ginger
2 generous pinches kosher salt
4 tablespoons chia seeds


For garnish (optional):
1/2 a banana sliced into half-moons
Cacao nibs
Honey
Instructions
Blend together the almond milk, dates, cacao powder, spices, and salt until smooth.
Divide the chia seeds between two mason jars and pour half of the chocolate almond milk over each. Stir thoroughly and refrigerate.overnight.
Serve with banana, cacao nibs, and a drizzle of honey.
Notes
If you have a high-powered blender, blending the dates shouldn't be a problem. If not, try soaking the dates in almond milk for a few hours first (it'll help soften them).