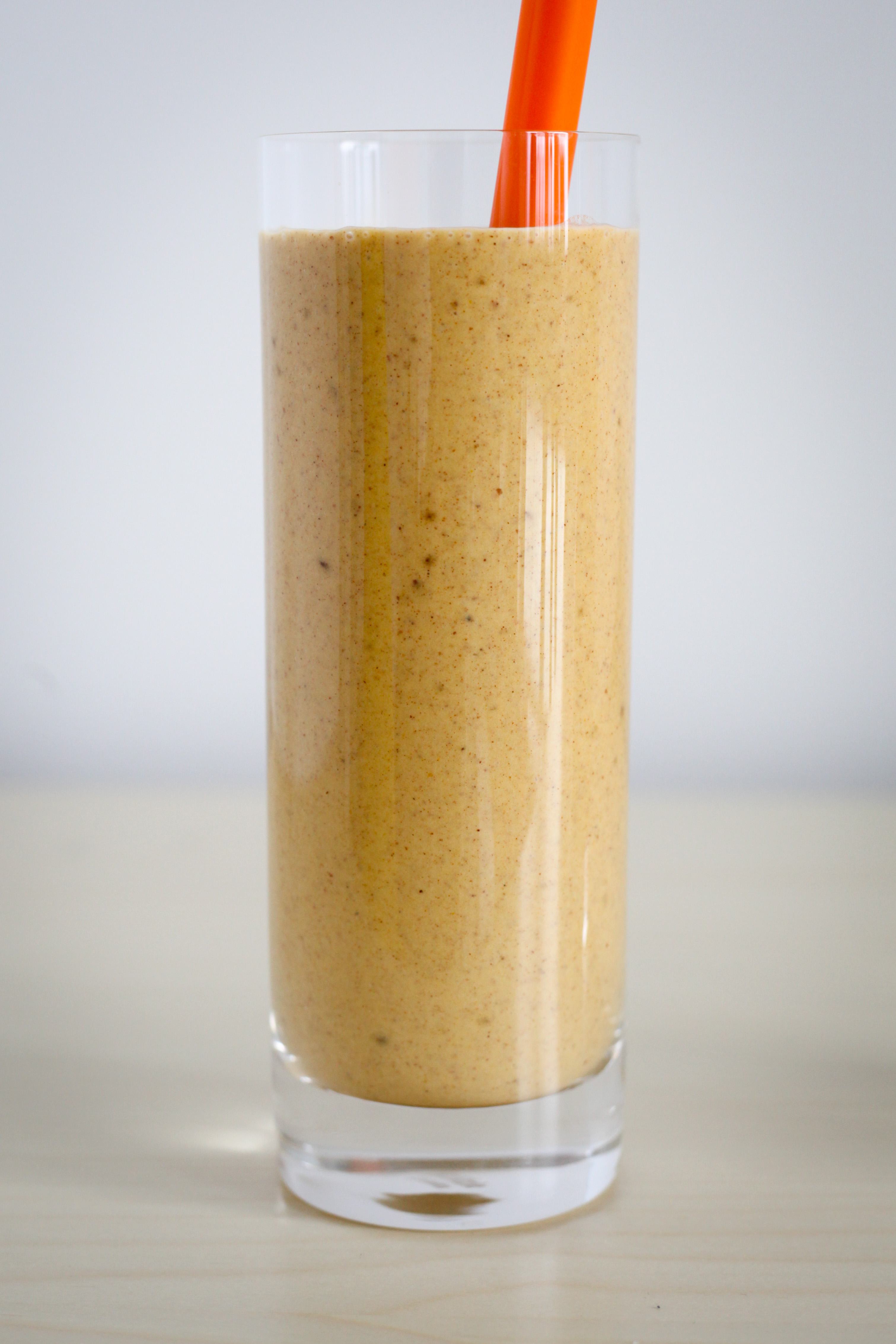 Last Fall, I taste tested over 100 pumpkin spice products, and while I can't exactly say that I miss chomping my way through chalky yogurts and pumpkin spice kale chips like it's my (literal) job, that epic undertaking taught me that this super-cozy spice blend shouldn't be written off just because it's mainstream. (I also confirmed my suspicions that many pumpkin spice products are comically bad.) I learned that when treated right, this basic bitch favorite essence of fall can shine.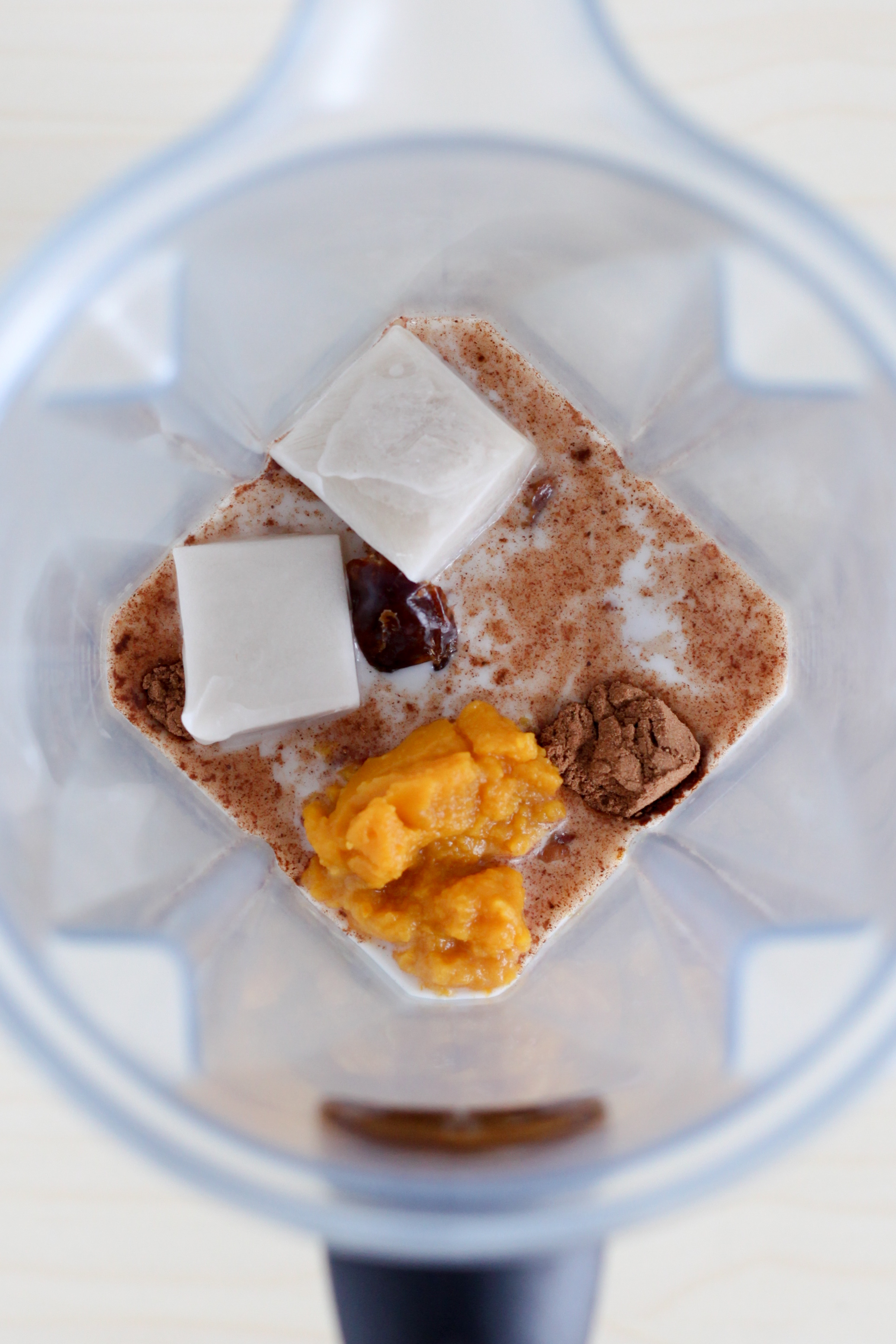 Here, I've blended up pumpkin purée, almond milk, greek yogurt, pumpkin pie spice, almond butter, and dates into a smoothie that is an ideal breakfast for these still balmy, not-quite-fall days. Rich and creamy, it's far more filling than your average smoothie, one that won't leave you hangry mere moments later. It's about as close as you'll get to eating a slice of pumpkin pie for breakfast, save for literally doing that.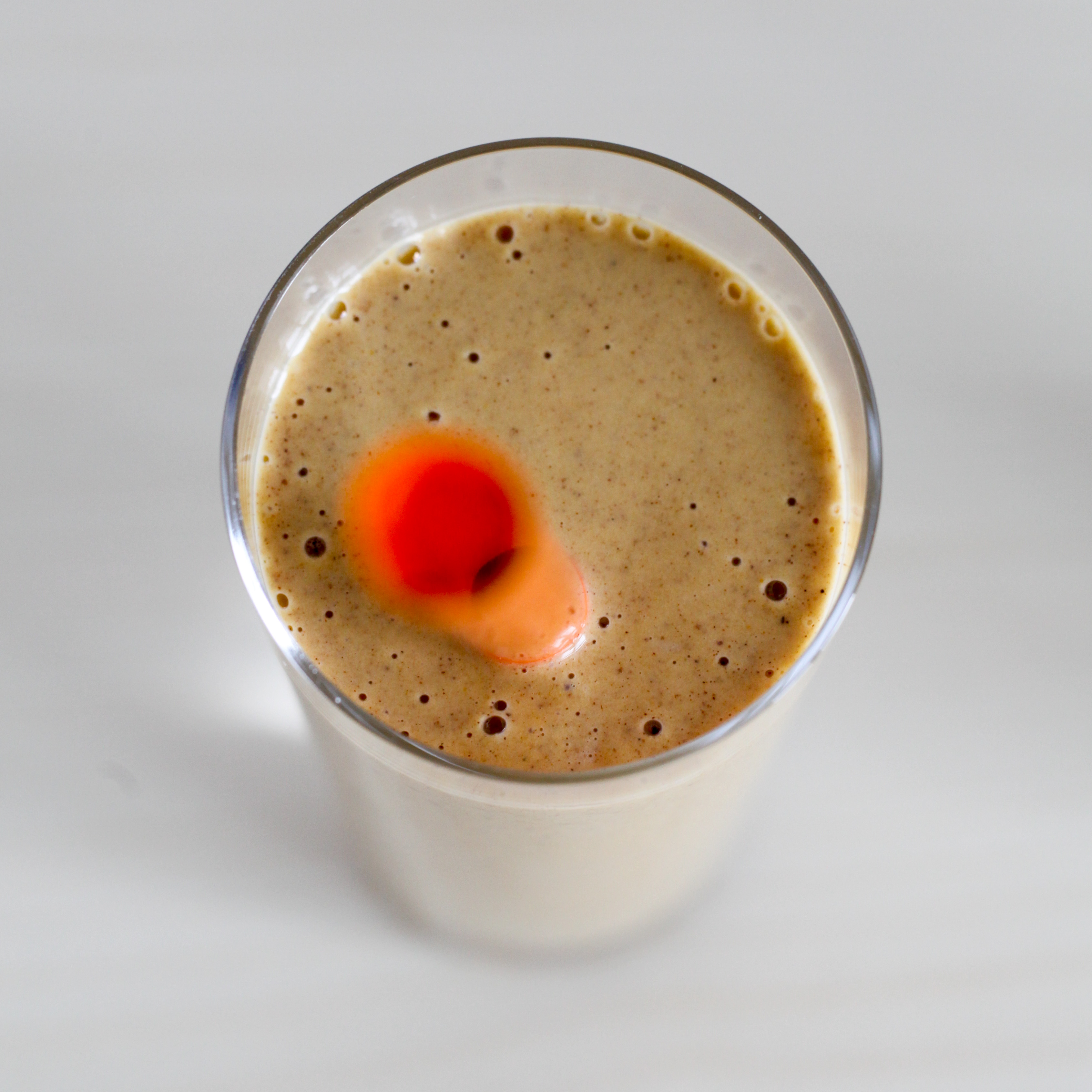 Pumpkin Pie Smoothie
Ingredients
1/2 cup unsweetened almond milk
1/4 cup pumpkin purée
1/4 cup full-fat greek yogurt
1 tablespoon almond butter
1/2 teaspoon pumpkin pie spice
3 dates, pitted, torn into chunks
Pinch of salt
Instructions
Add all of the ingredients to a blender in the order listed. Blend until smooth.
Notes
For a colder smoothie, refrigerate the pumpkin purée before using (leftovers need to be refrigerated anyway), and freeze half the almond milk into ice cubes.