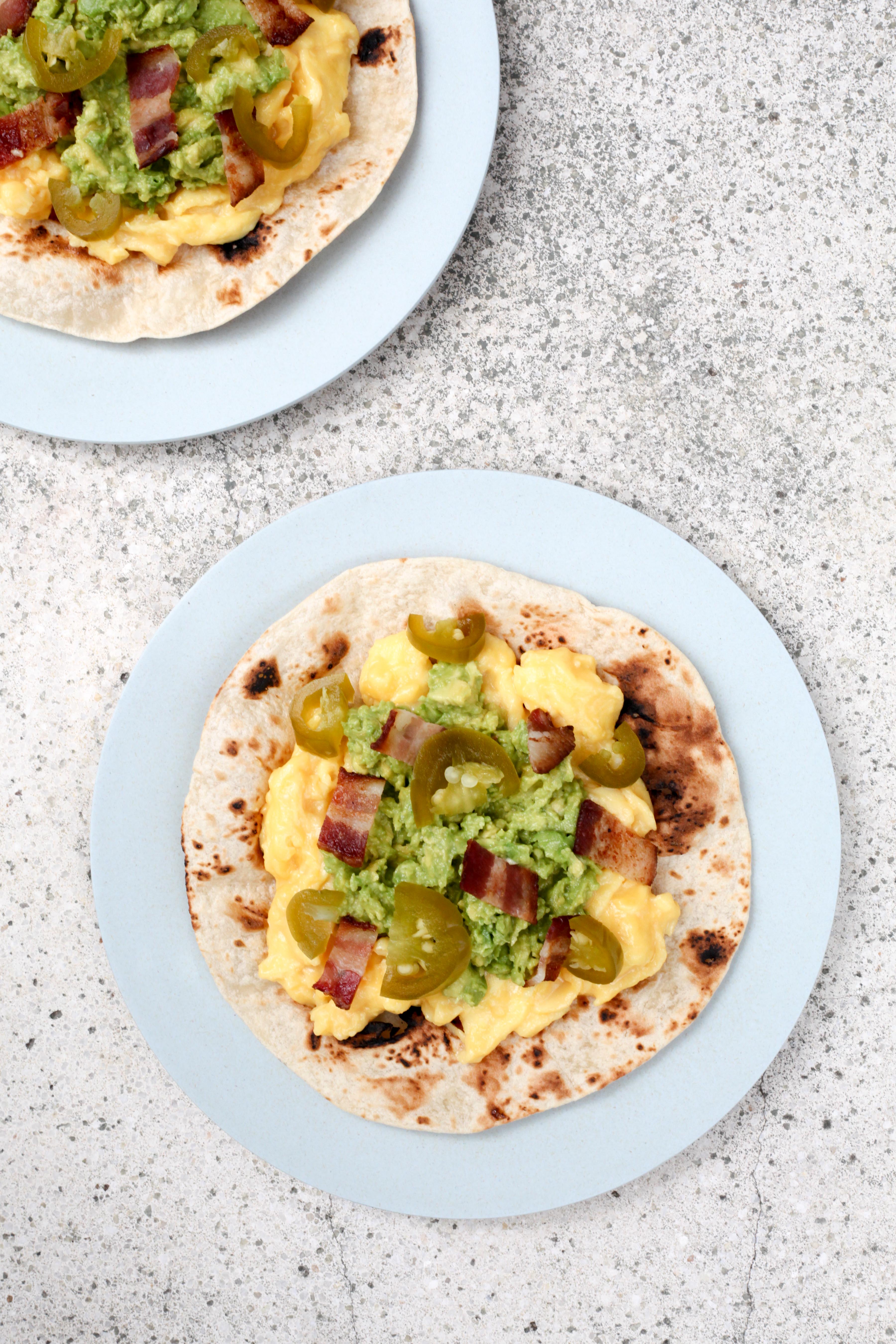 Breakfast tacos aren't anything new, but they're new to me, and a supremely-comforting breakfast to boot (two solid reasons to celebrate them here, I'd say).
This is a case of inspiration coming from an unexpected place; my first taste of this Tex-Mex staple was at an airport. If you're scratching your head, let me rewind a bit. This past August I was in Austin for my dear friend Maggie's bachelorette party. Because I booked my ticket late in the game, I ended up on the early flight back home Sunday AM. Combine an early wake-up with a night of drinking, and it's hardly a shocker that I needed some solid sustenance before boarding the plane. Thankfully, I was on the same flight as Maggie's lovely friend Kayla, who steered us to Maudie's, where we sunk our teeth into some A-plus, hangover-killing breakfast tacos.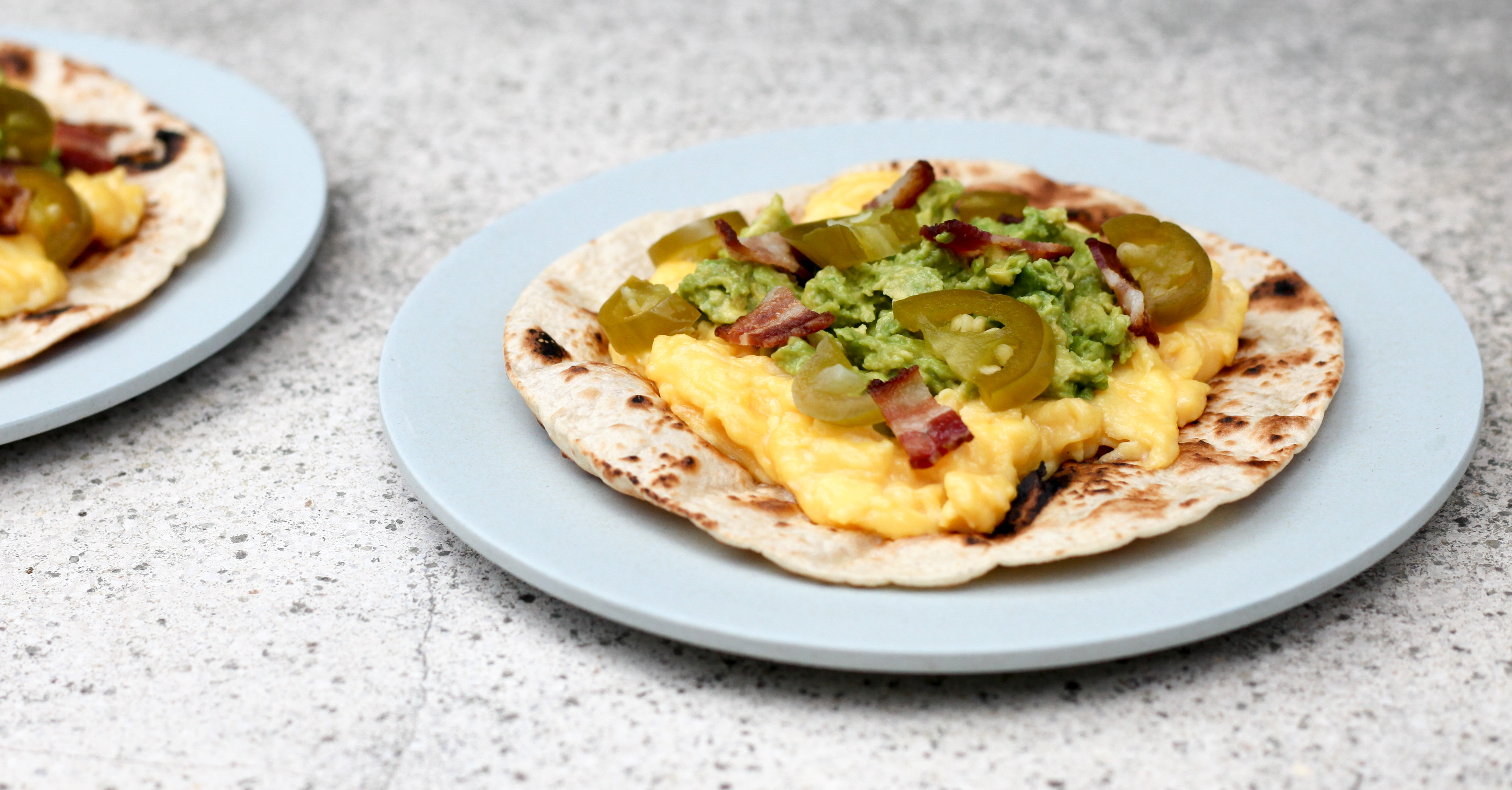 Maudie's is a choose-your-own-adventure sort of taco stand; diners pick two toppings — if my memory serves me, the options are: refried beans, cheese, eggs, bacon, and potatoes. Rounded out with some pickled jalapeños, hot sauce, or both, they really hit the spot, and are worth a stop if you find yourself in the Austin airport. This recipe is related more in concept than in execution, pairing barely-set scrambled eggs with mashed avocado, bacon, a charred tortilla, and pickled jalapeños for a slightly-fancified, but still super-unfussy take on this Austin breakfast staple.
Spicy Breakfast Tacos
Ingredients
1 strip thick-cut bacon
1 avocado
Kosher salt
2 small flour tortillas
4 large eggs
1 tablespoon high-heat-tolerant oil, such as refined coconut or rice bran
Pickled jalapeño slices, cut in half, to taste
Hot sauce, to taste
Instructions
Cook the bacon (I like to roast it in the oven on a wire-rack-lined sheet pan, but you do you). Drain on a paper-towel-lined plate and slice into 1/2-inch pieces.
If you have a gas stove, char the tortillas over a medium flame, using tongs to flip the tortillas.
In a small mixing bowl, beat together the eggs and a scant 1/4 teaspoon salt, until no streaks of yolk remain.
Pit, peel, and mash the avocado with a bit of kosher salt.
Heat the oil in a large non-stick skillet over medium-high heat. Add the eggs, and cook, stirring constantly until the eggs look almost, but not quite cooked through (they'll continue to cook from carryover heat), about 30 seconds.
Top the tortillas with the scrambled egg. Divide the mashed avocado between the two tacos. Top with bacon and pickled jalapeños. Serve immediately with hot sauce.