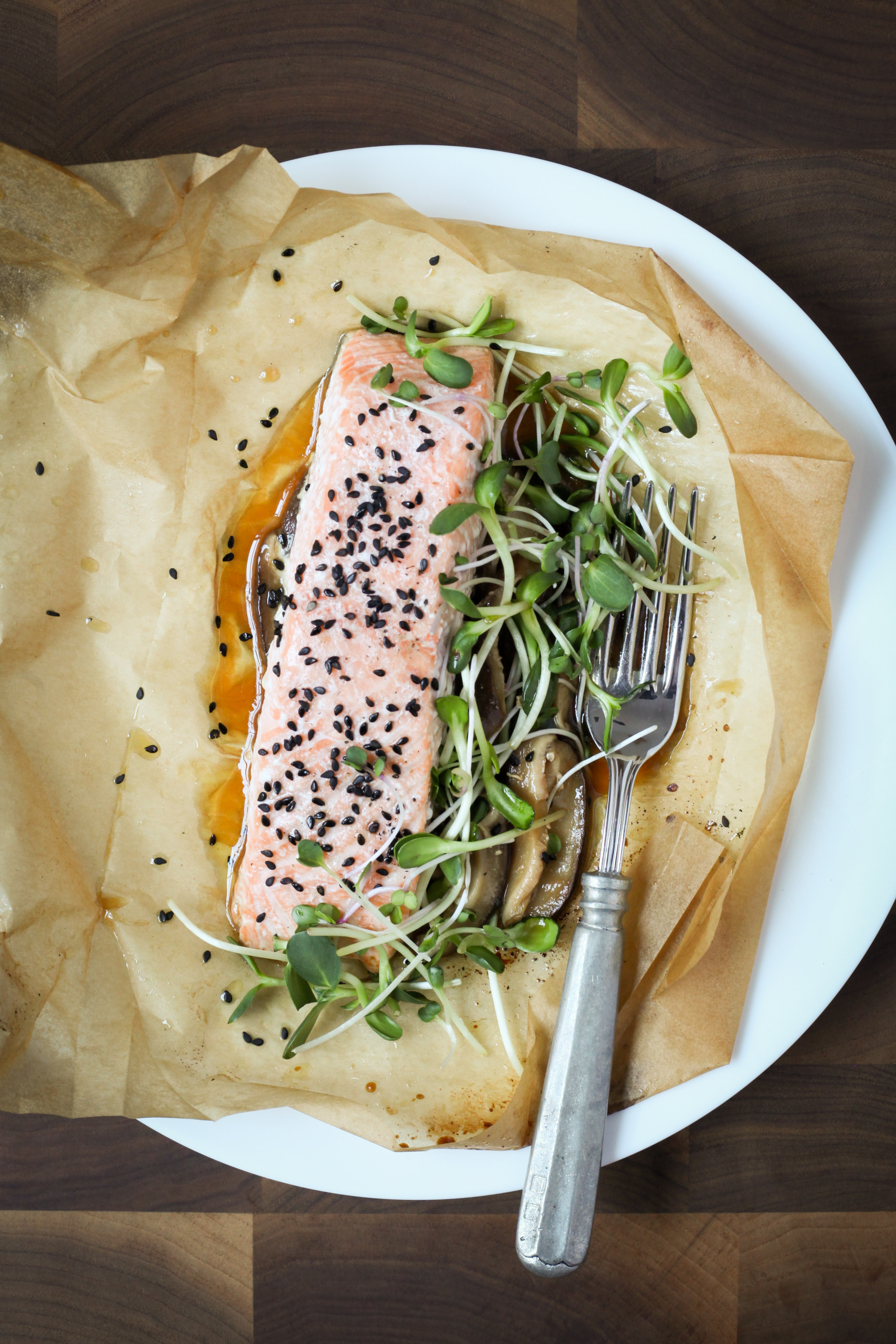 Over five years, my boyfriend Andrew and I have shared too many meals to count, but this simple, elegant salmon dish is one I'll always remember. One of the first things I cooked for him, it felt like an unequivocal success, a meal enjoyed by all parties. Years later, when I made it again, Andrew gently revealed that he wasn't too keen on it that first time; to his tastes the salmon was a bit too rare, something he was far too polite to point out at the time.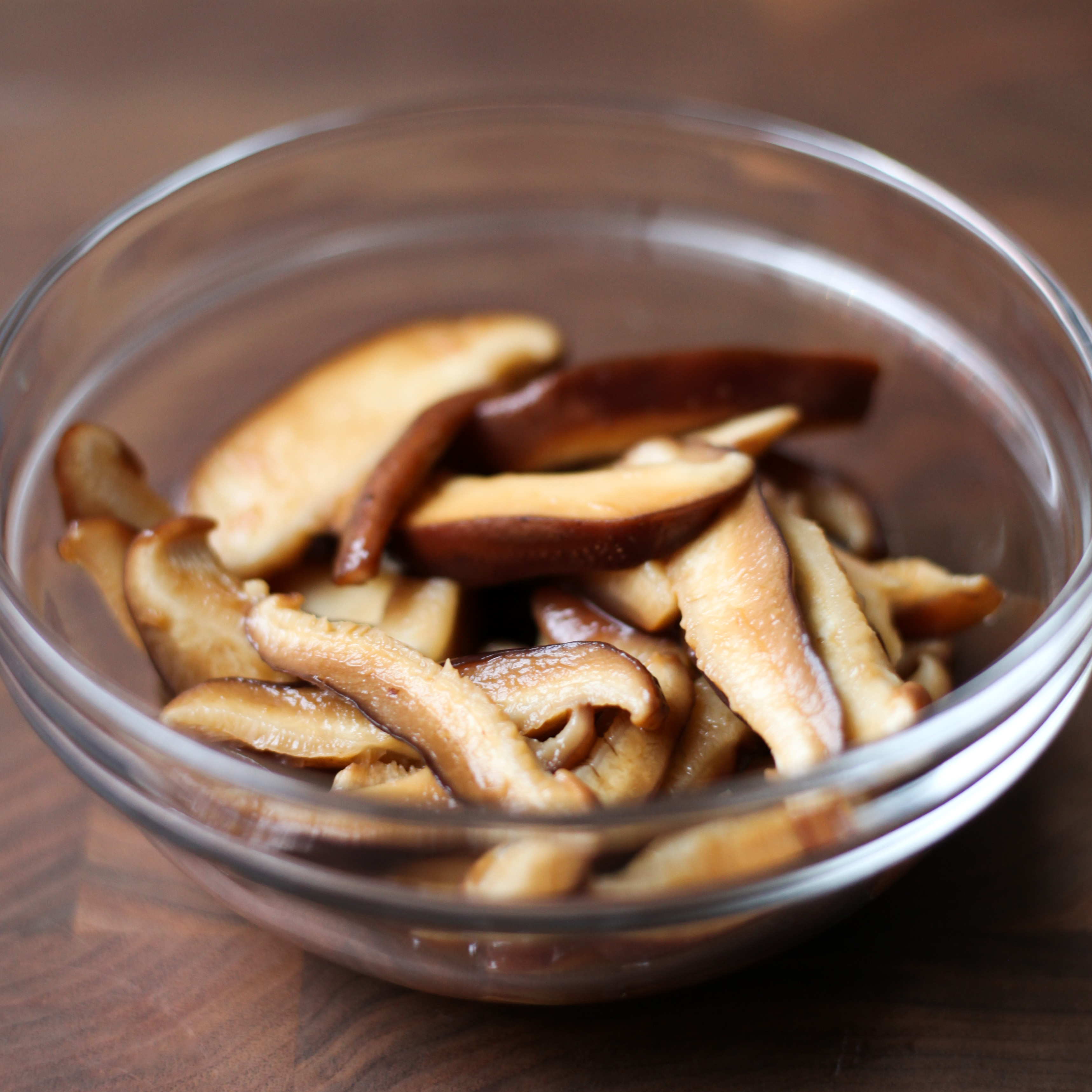 That is not to say that this is a difficult recipe, it's actually quite beginner-friendly, calls for a short ingredient list, and comes together on one sheet pan. All of which make it a great candidate for cooking in someone else's kitchen. Rather, my takeaway was that so much of cooking comes down to personal preference. While I like salmon medium-rare, edging on rare, many (including Andrew) prefer it cooked until flaky, squarely medium. Either way, this recipe will work for you as times for both are provided, and it's easy to pull out one parchment package at the earlier cook time, and bake the other for an extra couple minutes, so that everyone is happy.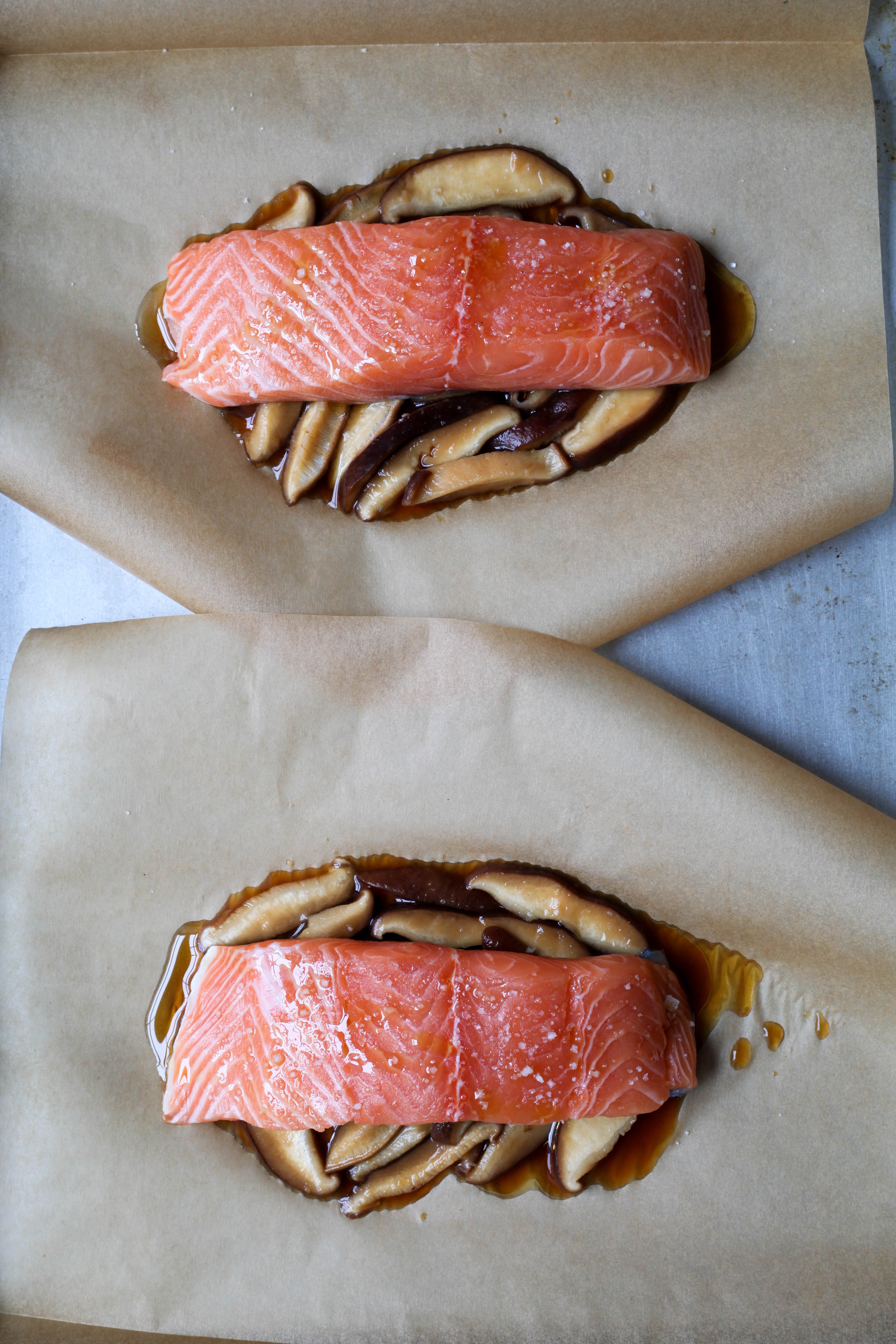 Since then, I've made it many times as it's light, super-speedy, and can easily be scaled up or down depending on if I'm making dinner for myself, for the two of us, or even for a small dinner party (any more than four servings gets tricky, as only two half-sheet pans will fit in a standard oven).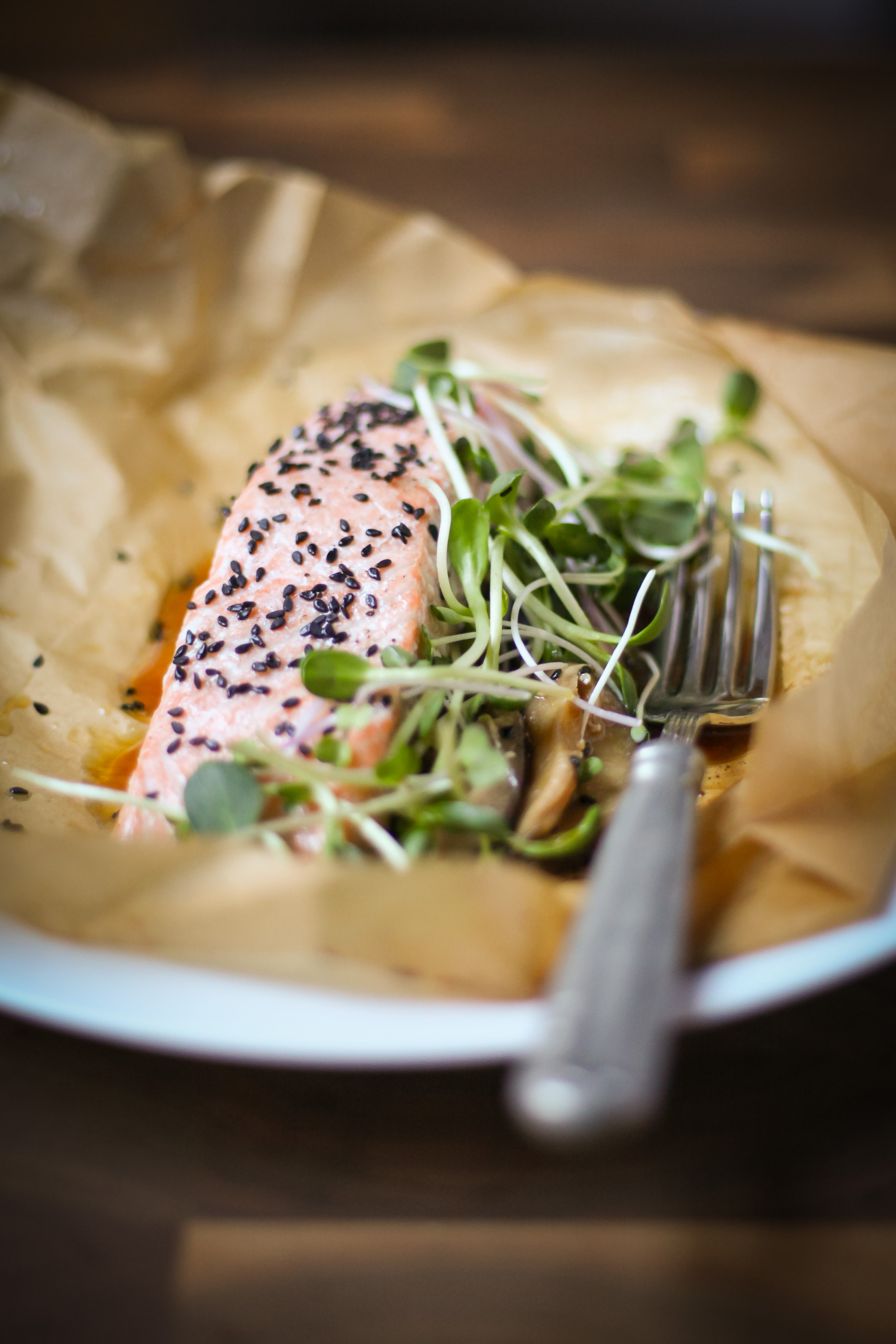 One-Pan Sesame Salmon With Shiitake Mushrooms
Ingredients
1 tablespoons soy sauce
2 teaspoons minced fresh ginger or ginger juice
2 teaspoons freshly-squeezed lemon juice
4 ounces (2 cups) thinly-sliced shiitake mushrooms
2 salmon fillets, preferably wild (5 ounces each; 1 inch thick)
Kosher salt
1 teaspoons toasted-sesame oil
1/2 teaspoon black sesame seeds
A heaping 1/2 cup (1 ounce) pea shoots or microgreens
Instructions
Preheat oven to 400°F. Cut out two 11-by-17-inch pieces of parchment; fold each in half crosswise to form a crease, then open. Arrange on a half-sheet pan.
Whisk together soy sauce, ginger, and lemon juice in a small mixing bowl, add the mushrooms and toss to coat. Divide evenly among 2 parchment pieces, arranging mixture on one side of each crease. Lay a salmon fillet on top of each of the piles of mushrooms. Season each fillet with 1/8 teaspoon salt and drizzle with sesame oil. Fold parchment over ingredients; folding overlapping pleats to seal.
Bake for 10 to 11 minutes for medium-rare or 12 minutes for medium. Unwrap and top with sesame seeds and pea shoots.
Notes
I used an assortment of microgreens, as my market didn't have pea shoots in stock, but have tried it with both and both are excellent. To make gluten-free, use gluten-free soy sauce or tamari.