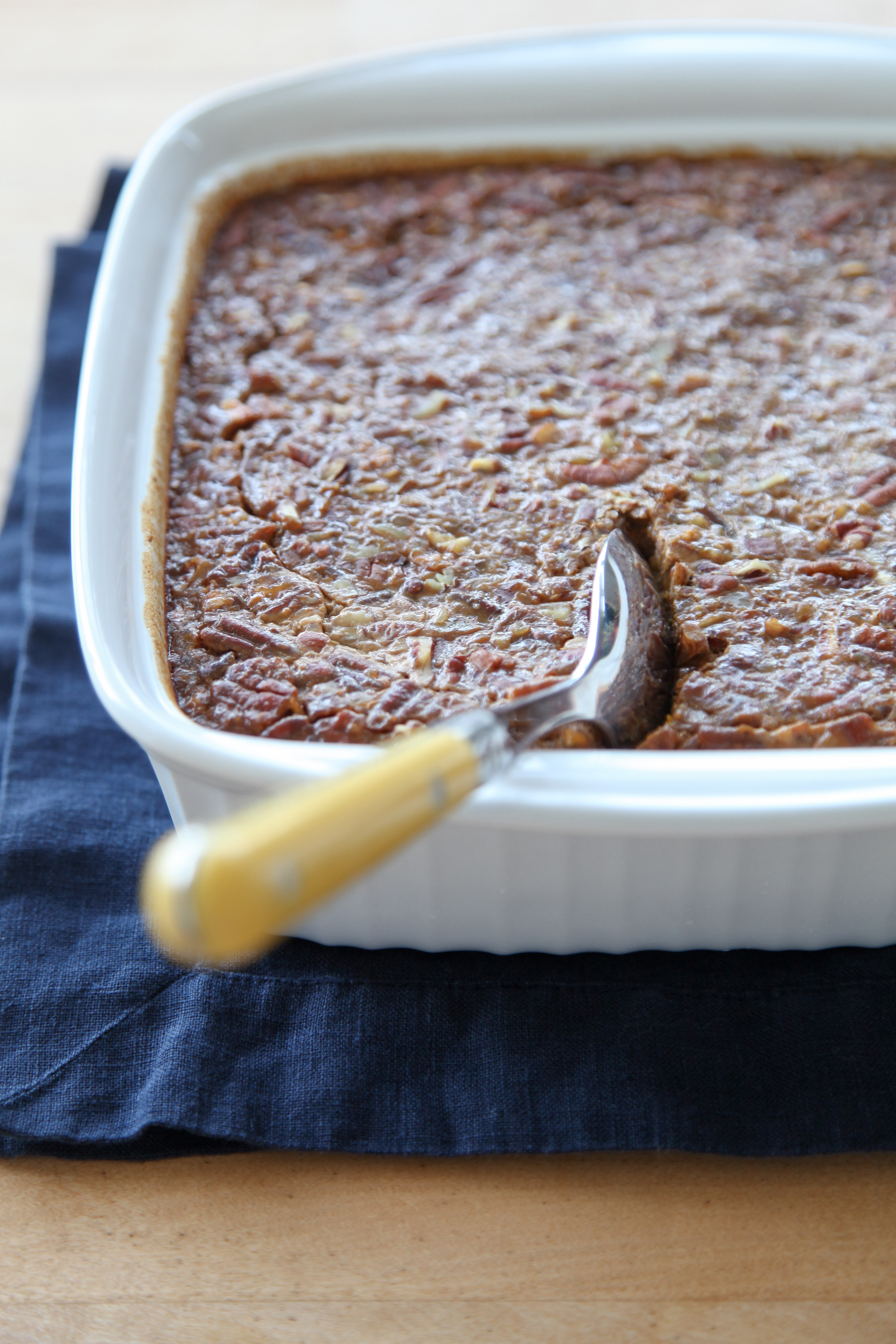 Pumpkin spice — typically a blend of cinnamon, ginger, cloves, allspice, and nutmeg — might get the lion's share of attention, but it's not the only way to add a little something-something to pumpkin-based sweets. Here, I spiced up pumpkin-pecan baked oatmeal with powdered chai (unsweetened — not a ready-made chai concentrate with sweetener and milk), which adds a similarly-warm-and-cozy feeling, plus a subtle bitter edge from the tea itself. Rounded out with a bit of cinnamon, ginger, cardamom, and maple syrup for sweetness, it makes for a super-cozy breakfast, ideal for the season.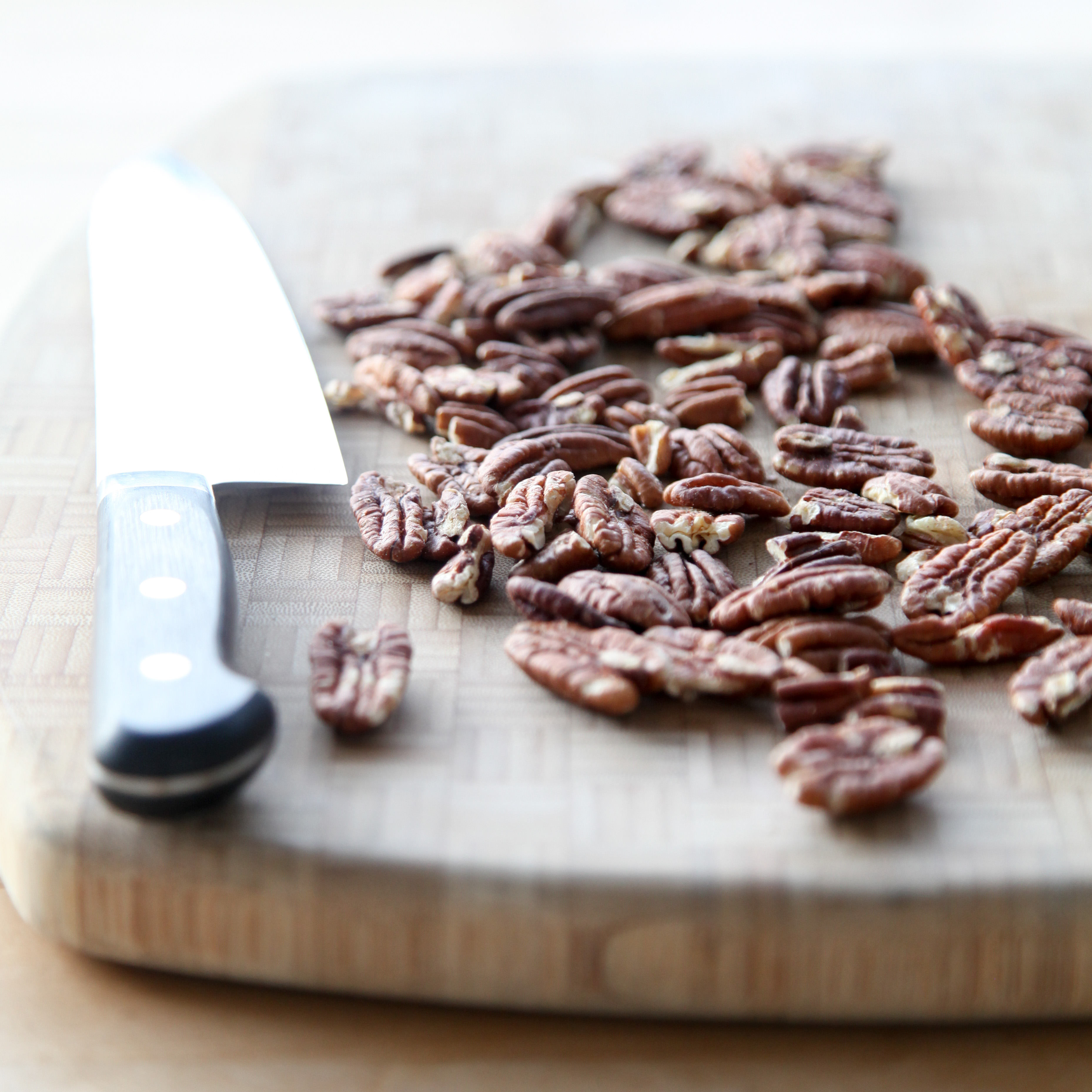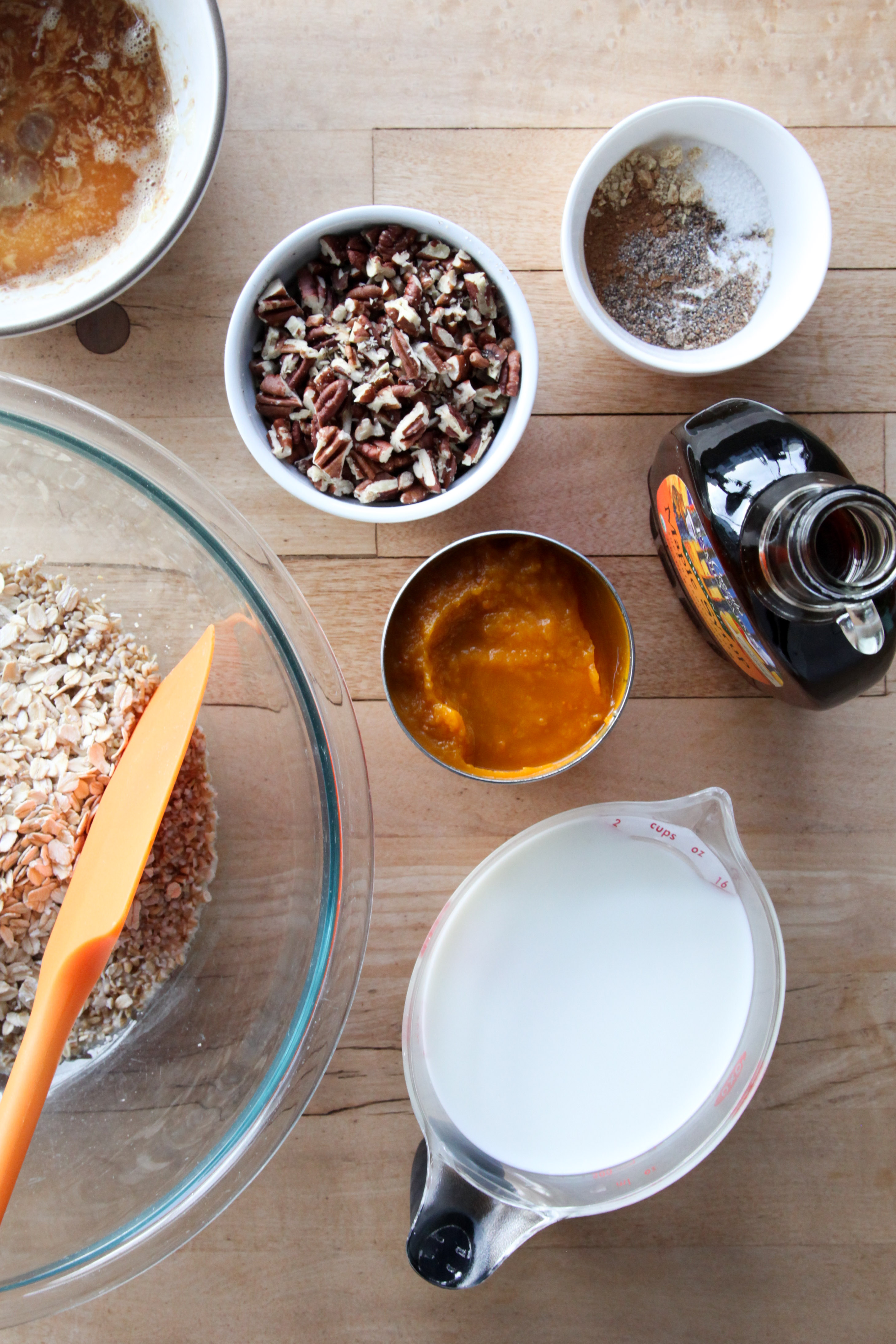 When it comes to brewing chai to drink, I prefer to start with a loose-leaf blend; here, a powdered version works better as it can be added to the oatmeal mixture whole. (While recipe testing, I tried steeping loose-leaf chai in the milk, but the flavor wasn't as intense, and brewing it added an extra step.)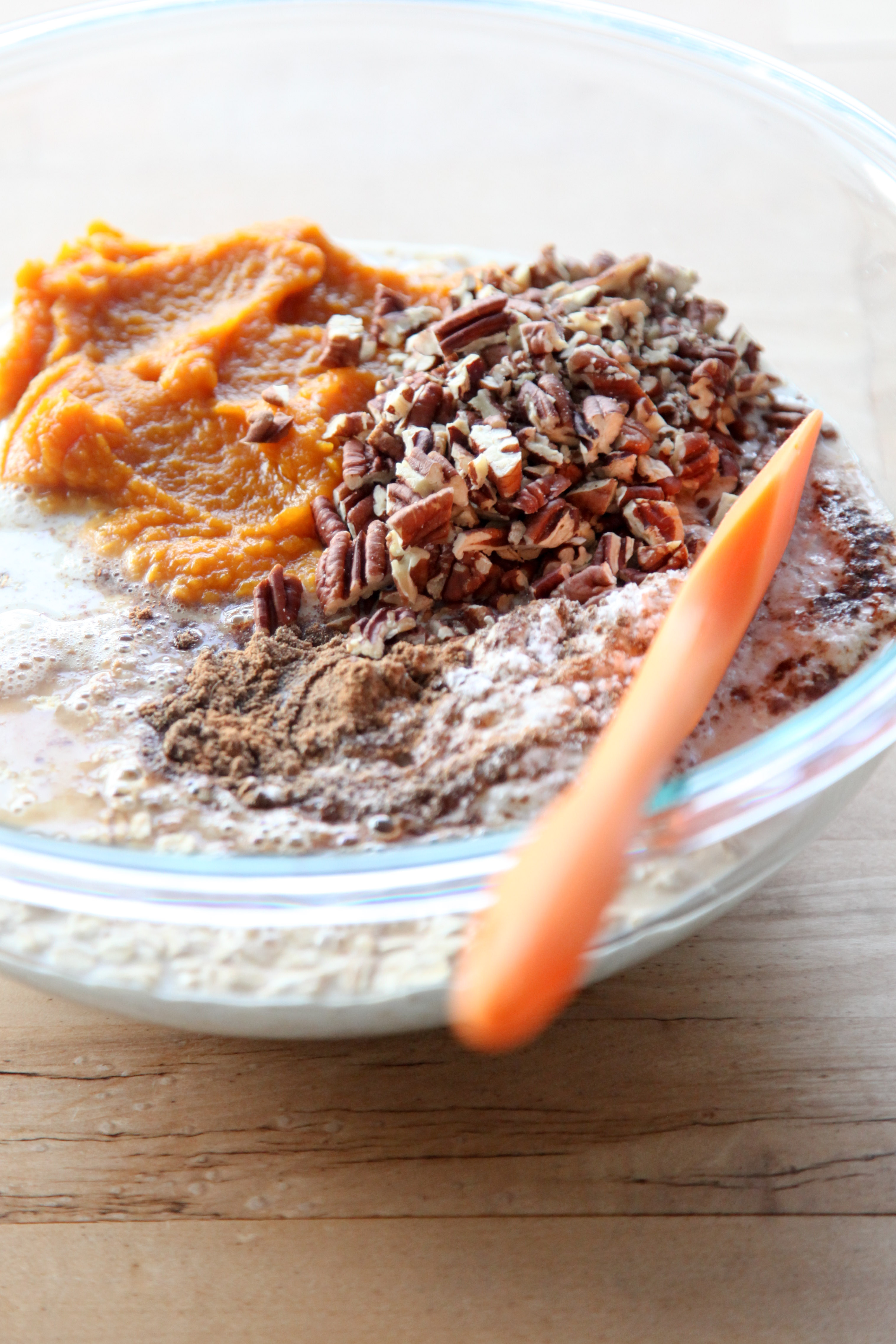 Like my banana bread baked oatmeal (or really any variety of baked oatmeal), this recipe is an excellent make-ahead breakfast option as it is nearly as tasty eaten cold, straight-from-the-fridge or reheated in the microwave (I prefer the former). When I worked in an office, I would pre-portion a batch out for the week, packing it up in a resealable container to take to work. The morning of, I'd add a bit of Greek yogurt and maple syrup.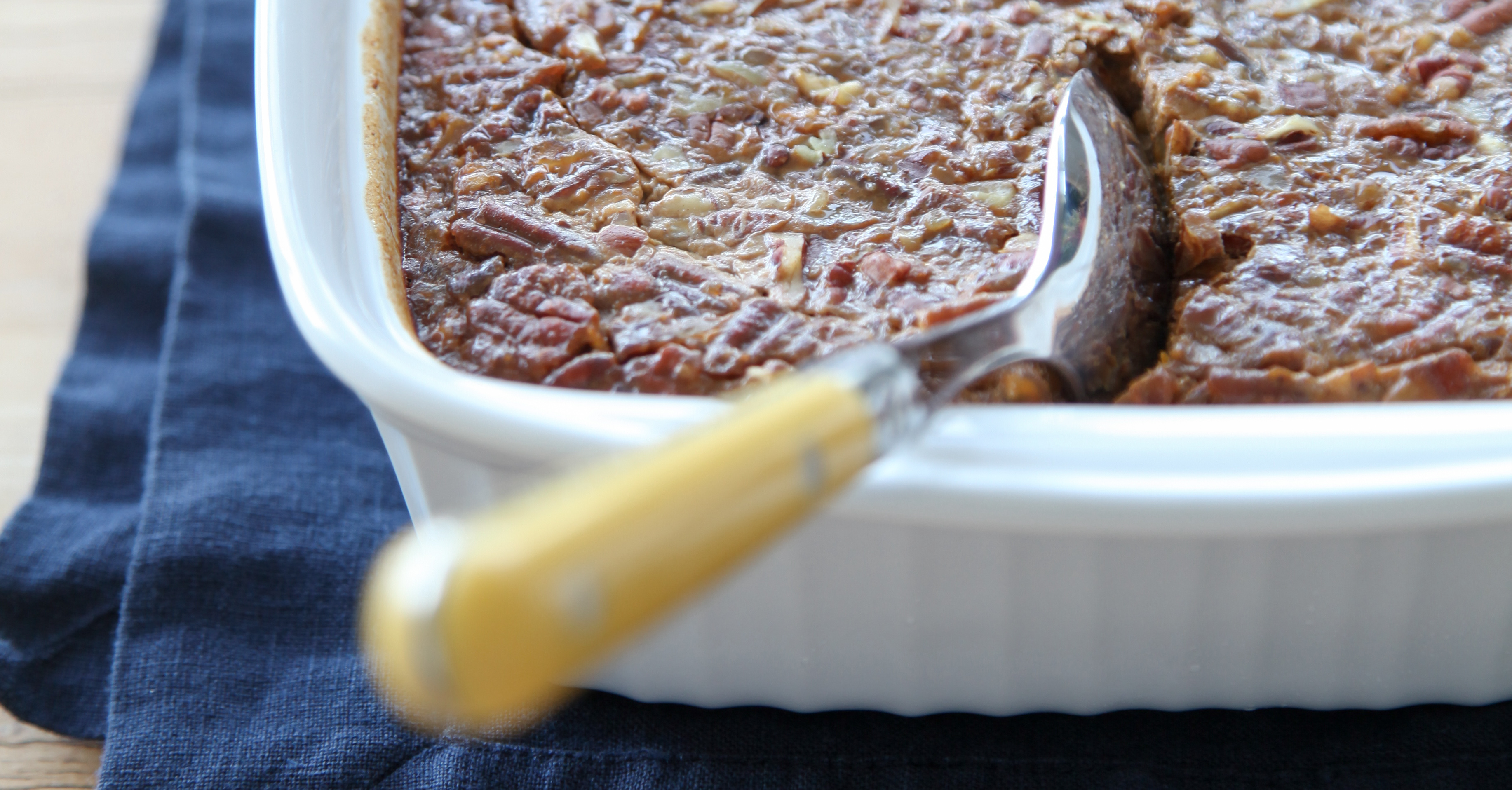 Pumpkin Chai Baked Oatmeal
Ingredients
1 cup steel-cut oats (6 ounces)
1 1/2 cups (5 1/2 ounces) rolled oats
1 cup (3 3/4 ounces) toasted pecans, chopped, some reserved for topping
1 (15-ounce) can pumpkin purée
2 cups whole milk
1 tablespoon powdered chai (unsweetened), such as Blue Lotus
3/4 teaspoon cinnamon
1/2 teaspoon freshly-ground cardamom
1/2 teaspoon ground ginger
1/2 cup maple syrup, plus more for serving
1 large egg, beaten
1 tablespoon vanilla extract
1 teaspoon baking powder
1 teaspoon kosher salt
Greek yogurt, for serving
Instructions
Preheat the oven to 350°F; lightly grease a 2- to 3-quart casserole dish.
Add the steel-cut oats and 1 cup boiling water to a large mixing bowl. Cover with plastic wrap; soak for 20 minutes.
Remove the plastic wrap, then add the rolled oats, most of the pecans, pumpkin purée, milk, chai, spices, maple syrup, egg, vanilla, baking powder, and salt to the soaked steel-cut oats. Mix until homogenous.
Transfer to the prepped casserole dish, sprinkle with remaining pecans. Bake uncovered for 45 minutes-1 hour or until just set in the center.
Serve hot or cold with a dollop of Greek yogurt and a drizzle of maple syrup.
Notes
Baked oatmeal is a great make-ahead breakfast as it can be eaten hot or cold, and can even be sliced and packed in a resealable container for a grab-and-go breakfast. To make gluten-free, use gluten-free steel-cut and rolled oats.